Exchange Assets Held on Ethereum Blockchain
---
Real time visual representation of all exchange wallets and their corresponding USD notional value.
Breakdown by token available on request.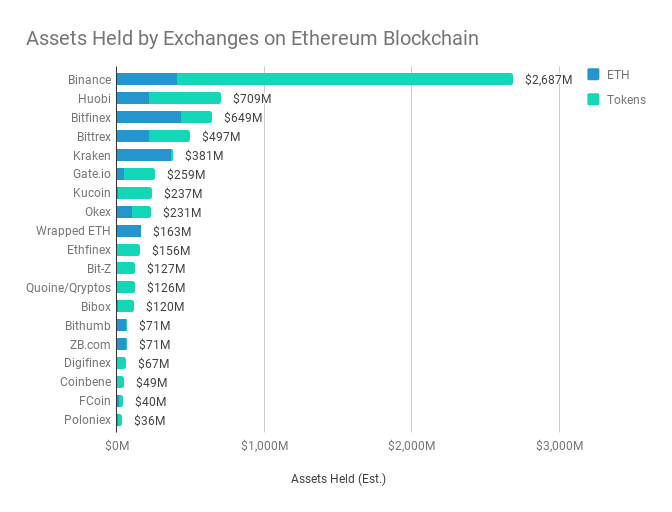 Recent Ethereum Transactions of Interest
---
Below is a list of recent large Ethereum transactions of interest.
Contact Us
---
Reach out to learn how you can can gain an edge with CoinFi's blockchain market intelligence.