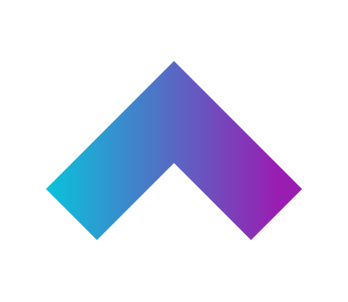 LTO Network Price
(LTO)
Rank #430
Market Cap
$31,800,288 USD
24h Volume
$3,612,895 USD

(4.48%)

Circulating Supply
407,514,223 LTO
Total Supply
407,514,223 LTO
What Is LTO Network's Price Today?
LTO Network (LTO) is trading at $0.07803 USD, increasing by 4.48% since yesterday. LTO Network has traded $3,612,895 USD in the last 24 hours.
LTO Network (LTO) is the #430 largest cryptocurrency by market cap as of November 30, 2022, with a market cap of $31,800,288 USD.
How Many LTO Network Coins Are There?
There are currently 407,514,223 LTO Network coins circulating out of a max supply of 500,000,000.
Buying/Selling LTO Network On Cryptocurrency Exchanges
LTO Network is trading on 34 markets. In the last 24 hours, LTO Network was most traded on Binance, Bitcoiva, and OMGFIN. The most traded LTO Network pairs in the last 24 hours are LTO/USDT, LTO/BUSD, and LTO/INR.
LTO Network Historical Data
LTO Network Markets
#
Exchange
Market
Volume (24hr)

Price

Volume %

1
Binance
LTO/USDT

14 minutes ago

$1,261,688

1,262,024 USDT

$0.07798
35.14%
2
Binance
LTO/BUSD

11 minutes ago

$634,361

633,848 BUSD

$0.07795
17.67%
3
Bitcoiva
LTO/INR

7 minutes ago

$562,624

45,927,673 INR

$0.08407
15.67%
4
Bitvavo
LTO/EUR

6 minutes ago

$336,697

325,610 EUR

$0.0779
9.38%
5
Binance
LTO/BTC

14 minutes ago

$261,635

16 BTC

$0.0777
7.29%
6
OMGFIN
LTO/BTC

6 minutes ago

$256,917

16 BTC

$0.07766
7.16%
7
Bitrue
LTO/USDT

14 minutes ago

$142,099

142,138 USDT

$0.07798
3.96%
8
OMGFIN
LTO/USDT

6 minutes ago

$139,098

139,136 USDT

$0.07778
3.87%
9
KuCoin
LTO/USDT

5 minutes ago

$130,782

130,817 USDT

$0.07777
3.64%
10
AscendEX (BitMax)
LTO/USDT

7 minutes ago

$131,545

131,582 USDT

$0.07877
3.66%
11
OMGFIN
LTO/ETH

6 minutes ago

$125,027

102 ETH

$0.07693
3.48%
12
ZT
LTO/USDT

8 minutes ago

$44,440

44,452 USDT

$0.0779
1.24%
13
LATOKEN
LTO/USDT

7 minutes ago

$39,326

39,337 USDT

$0.07768
1.1%
14
Bitrue
LTO/BUSD

14 minutes ago

$38,754

38,735 BUSD

$0.07771
1.08%
15
Gate.io
LTO/USDT

11 minutes ago

$37,520

37,530 USDT

$0.07762
1.05%
16
Bitcoiva
LTO/USDT

7 minutes ago

$18,386

18,391 USDT

$0.07798
0.51%
17
Binance.US
LTO/USD

5 minutes ago

$17,126

17,126 USD

$0.077
0.48%
18
Pionex
LTO/USDT

11 minutes ago

$13,492

13,495 USDT

$0.0779
0.38%
19
Binance.US
LTO/USDT

5 minutes ago

$8,984

8,987 USDT

$0.07808
0.25%
20
Hotbit
LTO/BTC

12 minutes ago

$6,088

0 BTC

$0.078
0.17%
21
Mandala Exchange
LTO/BTC

6 minutes ago

$4,056

0 BTC

$0.07799
0.11%
22
Nominex
LTO/BUSD

14 minutes ago

$3,152

3,150 BUSD

$0.07791
0.09%
23
Gate.io
LTO/ETH

11 minutes ago

$3,124

3 ETH

$0.07865
0.09%
24
Tokocrypto
LTO/USDT

14 minutes ago

$3,041

3,042 USDT

$0.07808
0.08%
25
Nominex
LTO/USDT

14 minutes ago

$2,892

2,893 USDT

$0.07808
0.08%
26
Mandala Exchange
LTO/USDT

6 minutes ago

$2,071

2,072 USDT

$0.07798
0.06%
27
LiteBit.eu
LTO/EUR

7 minutes ago

$1,683

1,628 EUR

$0.07784
0.05%
28
KuCoin
LTO/BTC

9 minutes ago

$1,293

0 BTC

$0.07761
0.04%
29
PancakeSwap (V2)
LTO/WBNB

9 minutes ago

$1,244

4 WBNB

$0.07851
0.03%
30
Hotbit
LTO/USDT

12 minutes ago

$557

557 USDT

$0.07821
0.02%
31
Tokocrypto
LTO/BUSD

14 minutes ago

$137

137 BUSD

$0.07791
0%
32
Binance DEX
LTO/BNB

9 minutes ago

$0

0 BNB

$0.09129
0%
33
Vauld
LTO/INR

5 minutes ago

$0

0 INR

$0.07938
0%
34
Vauld
LTO/USDT

5 minutes ago

$0

0 USDT

$0.07798
0%
% of supply in circulation
100%