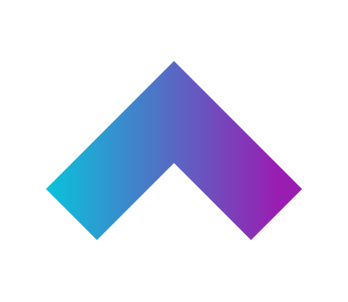 LTO Network Price
(LTO)
Rank #430
Market Cap
$45,961,416 USD
24h Volume
$2,007,780 USD

(-0.73%)

Circulating Supply
412,229,697 LTO
Total Supply
412,229,697 LTO
What Is LTO Network's Price Today?
LTO Network (LTO) is trading at $0.11149 USD, decreasing by -0.73% since yesterday. LTO Network has traded $2,007,780 USD in the last 24 hours.
LTO Network (LTO) is the #430 largest cryptocurrency by market cap as of March 21, 2023, with a market cap of $45,961,416 USD.
How Many LTO Network Coins Are There?
There are currently 412,229,697 LTO Network coins circulating out of a max supply of 500,000,000.
Buying/Selling LTO Network On Cryptocurrency Exchanges
LTO Network is trading on 36 markets. In the last 24 hours, LTO Network was most traded on SuperEx, Binance, and Bitcoiva. The most traded LTO Network pairs in the last 24 hours are LTO/USDT, LTO/INR, and LTO/BTC.
LTO Network Historical Data
LTO Network Markets
#
Exchange
Market
Volume (24hr)

Price

Volume %

1
SuperEx
LTO/USDT

3 minutes ago

$1,015,562

1,014,228 USDT

$0.11152
50.58%
2
Binance
LTO/USDT

3 minutes ago

$584,398

583,617 USDT

$0.11071
29.11%
3
AscendEX (BitMax)
LTO/USDT

3 minutes ago

$581,875

581,111 USDT

$0.11131
28.98%
4
Bitcoiva
LTO/INR

3 minutes ago

$440,254

36,392,555 INR

$0.12101
21.93%
5
Bitcoiva
LTO/USDT

3 minutes ago

$293,946

293,560 USDT

$0.11182
14.64%
6
KuCoin
LTO/USDT

4 minutes ago

$231,361

231,000 USDT

$0.11158
11.52%
7
XT.COM
LTO/USDT

3 minutes ago

$141,155

140,969 USDT

$0.10834
7.03%
8
Binance
LTO/BTC

3 minutes ago

$116,027

4 BTC

$0.11102
5.78%
9
Binance
LTO/BUSD

3 minutes ago

$87,581

87,553 BUSD

$0.11074
4.36%
10
Bitrue
LTO/USDT

3 minutes ago

$77,651

77,547 USDT

$0.11142
3.87%
11
LATOKEN
LTO/USDT

4 minutes ago

$53,959

53,887 USDT

$0.11095
2.69%
12
Bitvavo
LTO/EUR

3 minutes ago

$48,607

45,156 EUR

$0.11173
2.42%
13
ZT
LTO/USDT

3 minutes ago

$37,826

37,777 USDT

$0.11131
1.88%
14
Gate.io
LTO/USDT

3 minutes ago

$36,525

36,477 USDT

$0.11089
1.82%
15
Mandala Exchange
LTO/BTC

3 minutes ago

$25,775

1 BTC

$0.1113
1.28%
16
KuCoin
LTO/BTC

3 minutes ago

$22,771

1 BTC

$0.11127
1.13%
17
BitMart
LTO/USDT

3 minutes ago

$8,116

8,105 USDT

$0.10981
0.4%
18
Pionex
LTO/USDT

3 minutes ago

$5,079

5,073 USDT

$0.11141
0.25%
19
LiteBit.eu
LTO/EUR

3 minutes ago

$4,471

4,154 EUR

$0.11176
0.22%
20
Bitrue
LTO/BUSD

3 minutes ago

$4,464

4,465 BUSD

$0.11164
0.22%
21
Hotbit
LTO/BTC

3 minutes ago

$3,682

0 BTC

$0.11133
0.18%
22
Hotbit
LTO/USDT

3 minutes ago

$3,730

3,726 USDT

$0.1119
0.19%
23
Gate.io
LTO/ETH

3 minutes ago

$3,477

2 ETH

$0.11037
0.17%
24
Bitay
LTO/TRY

3 minutes ago

$2,266

43,123 TRY

$0.11397
0.11%
25
PancakeSwap (V2)
LTO/WBNB

4 minutes ago

$1,139

3 WBNB

$0.11171
0.06%
26
Binance.US
LTO/USD

3 minutes ago

$790

790 USD

$0.1123
0.04%
27
Nominex
LTO/USDT

3 minutes ago

$571

571 USDT

$0.11142
0.03%
28
Binance.US
LTO/USDT

3 minutes ago

$519

519 USDT

$0.11232
0.03%
29
PancakeSwap
LTO/WBNB

3 minutes ago

$24

0 WBNB

$0.11015
0%
30
Coinmetro
LTO/EUR

3 minutes ago

$0

0 EUR

$0.112
0%
31
Coinmetro
LTO/USD

3 minutes ago

$0

0 USD

$0.11194
0%
32
Mandala Exchange
LTO/USDT

3 minutes ago

$0

0 USDT

$0.11142
0%
33
Tokocrypto
LTO/BUSD

3 minutes ago

$0

0 BUSD

$0.11104
0%
34
Tokocrypto
LTO/USDT

3 minutes ago

$0

0 USDT

$0.11142
0%
35
Vauld
LTO/INR

3 minutes ago

$0

0 INR

$0.11197
0%
36
Vauld
LTO/USDT

3 minutes ago

$0

0 USDT

$0.11142
0%
% of supply in circulation
100%