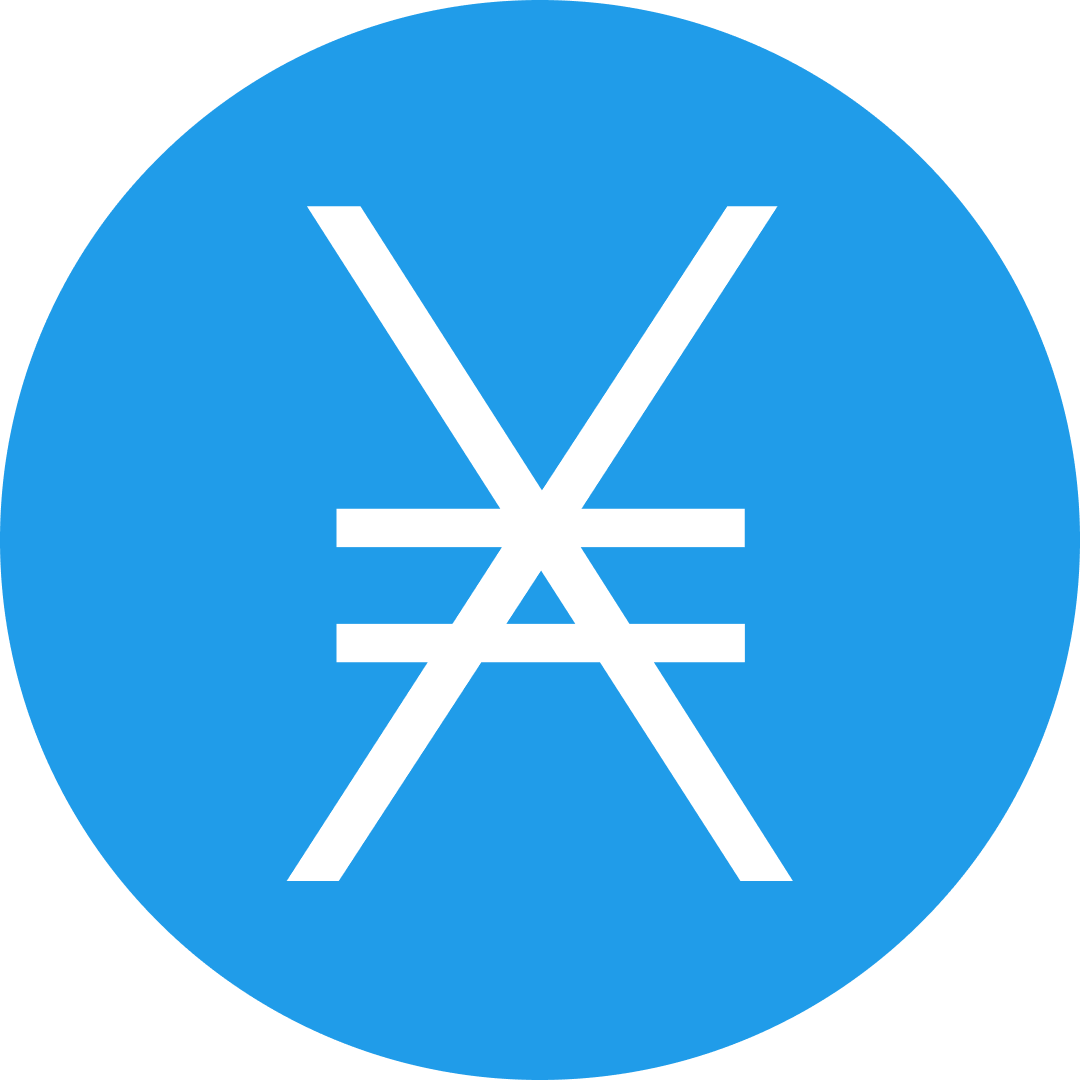 Nano Price
(NANO)
Rank #59
Market Cap
$81,229,427 USD
24h Volume
$5,609,056 USD

(1.64%)

Circulating Supply
133,248,297 NANO
Total Supply
133,248,297 NANO
What Is Nano's Price Today?
Nano (NANO) is trading at $0.60961 USD, increasing by 1.64% since yesterday. Nano has traded $5,609,056 USD in the last 24 hours.
Nano (NANO) is the #59 largest cryptocurrency by market cap as of April 07, 2020, with a market cap of $81,229,427 USD.
How Many Nano Coins Are There?
There are currently 133,248,297 Nano coins circulating out of a max supply of 133,248,297.
Buying/Selling Nano On Cryptocurrency Exchanges
Nano is trading on 49 markets. In the last 24 hours, Nano was most traded on Binance, CoinBene, and DigiFinex. The most traded Nano pairs in the last 24 hours are NANO/BTC, NANO/USDT, and NANO/ETH.
Nano Markets
#
Exchange
Market
Volume (24hr)

Price

Volume %

1
CoinBene
NANO/BTC

4 minutes ago

$1,342,300

185 BTC

$0.60725
23.93%
2
Binance
NANO/BTC

4 minutes ago

$683,246

94 BTC

$0.60725
12.18%
3
Binance
NANO/USDT

4 minutes ago

$663,118

663,257 USDT

$0.60727
11.82%
4
Mercatox
NANO/BTC

4 minutes ago

$432,977

60 BTC

$0.6156
7.72%
5
DigiFinex
NANO/BTC

4 minutes ago

$429,670

59 BTC

$0.60725
7.66%
6
DigiFinex
NANO/USDT

4 minutes ago

$352,708

352,782 USDT

$0.60727
6.29%
7
DragonEX
NANO/USDT

4 minutes ago

$218,888

218,933 USDT

$0.60687
3.9%
8
OKEx
NANO/USDT

4 minutes ago

$207,307

207,351 USDT

$0.60487
3.7%
9
Kraken
NANO/EUR

4 minutes ago

$102,488

94,678 EUR

$0.61074
1.83%
10
ProBit Exchange
NANO/USDT

4 minutes ago

$99,038

99,059 USDT

$0.60687
1.77%
11
ProBit Exchange
NANO/KRW

4 minutes ago

$98,845

120,895,000 KRW

$0.5944
1.76%
12
Huobi Global
NANO/USDT

4 minutes ago

$92,571

92,590 USDT

$0.60547
1.65%
13
Kraken
NANO/USD

4 minutes ago

$85,664

85,664 USD

$0.60906
1.53%
14
HitBTC
NANO/USDT

4 minutes ago

$77,852

77,868 USDT

$0.61414
1.39%
15
Binance
NANO/ETH

4 minutes ago

$75,857

449 ETH

$0.6058
1.35%
16
Dex-Trade
NANO/BTC

4 minutes ago

$69,399

10 BTC

$0.6143
1.24%
17
Kraken
NANO/BTC

4 minutes ago

$62,904

9 BTC

$0.61048
1.12%
18
HitBTC
NANO/BTC

4 minutes ago

$58,542

8 BTC

$0.60703
1.04%
19
OKEx
NANO/ETH

4 minutes ago

$57,230

339 ETH

$0.60428
1.02%
20
CoinEx
NANO/BTC

4 minutes ago

$55,293

8 BTC

$0.60209
0.99%
21
CoinEx
NANO/USDT

4 minutes ago

$46,659

46,669 USDT

$0.60167
0.83%
22
CoinEx
NANO/BCH

4 minutes ago

$39,899

157 BCH

$0.60889
0.71%
23
Bitvavo
NANO/EUR

4 minutes ago

$31,748

29,329 EUR

$0.61169
0.57%
24
Dex-Trade
NANO/USDT

4 minutes ago

$27,997

28,003 USDT

$0.60673
0.5%
25
Binance
NANO/BNB

4 minutes ago

$27,724

1,869 BNB

$0.60832
0.49%
26
Binance US
NANO/USD

4 minutes ago

$25,299

25,299 USD

$0.6083
0.45%
27
Kraken
NANO/ETH

4 minutes ago

$20,686

123 ETH

$0.60697
0.37%
28
Binance
NANO/BUSD

4 minutes ago

$20,426

20,439 BUSD

$0.60743
0.36%
29
OKEx
NANO/BTC

4 minutes ago

$16,851

2 BTC

$0.61016
0.3%
30
Huobi Global
NANO/BTC

4 minutes ago

$15,291

2 BTC

$0.6058
0.27%
31
KuCoin
NANO/BTC

4 minutes ago

$12,407

2 BTC

$0.60783
0.22%
32
KuCoin
NANO/USDT

4 minutes ago

$12,378

12,381 USDT

$0.60649
0.22%
33
Dex-Trade
NANO/ETH

4 minutes ago

$10,943

65 ETH

$0.60918
0.2%
34
HitBTC
NANO/ETH

4 minutes ago

$9,550

57 ETH

$0.60597
0.17%
35
Huobi Global
NANO/ETH

4 minutes ago

$8,483

50 ETH

$0.60428
0.15%
36
Coindeal
NANO/BTC

4 minutes ago

$6,204

1 BTC

$0.60311
0.11%
37
Mercatox
NANO/DOGE

4 minutes ago

$3,383

1,714,369 DOGE

$0.63395
0.06%
38
KuCoin
NANO/ETH

4 minutes ago

$2,787

17 ETH

$0.60557
0.05%
39
Mercatox
BAN/NANO

4 minutes ago

$1,490

4,400,185 BAN

$0.60756
0.03%
40
WazirX
NANO/USDT

4 minutes ago

$704

704 USDT

$0.60997
0.01%
41
Gate.io
NANO/USDT

4 minutes ago

$681

681 USDT

$0.60897
0.01%
42
Huobi Korea
NANO/USDT

4 minutes ago

$651

651 USDT

$0.60547
0.01%
43
Livecoin
NANO/BTC

4 minutes ago

$219

0 BTC

$1.29
0%
44
Gate.io
NANO/BTC

4 minutes ago

$151

0 BTC

$0.60877
0%
45
Huobi Korea
NANO/ETH

4 minutes ago

$4

0 ETH

$0.60428
0%
46
Huobi Korea
NANO/BTC

4 minutes ago

$4

0 BTC

$0.6058
0%
47
Coinall
NANO/BTC

4 minutes ago

$0

0 BTC

$0.61016
0%
48
BitZ
NANO/BTC

4 minutes ago

$0

0 BTC

$0.50846
0%
49
Txbit
NANO/BTC

4 minutes ago

$0

0 BTC

$0.51406
0%
% of supply in circulation
100%