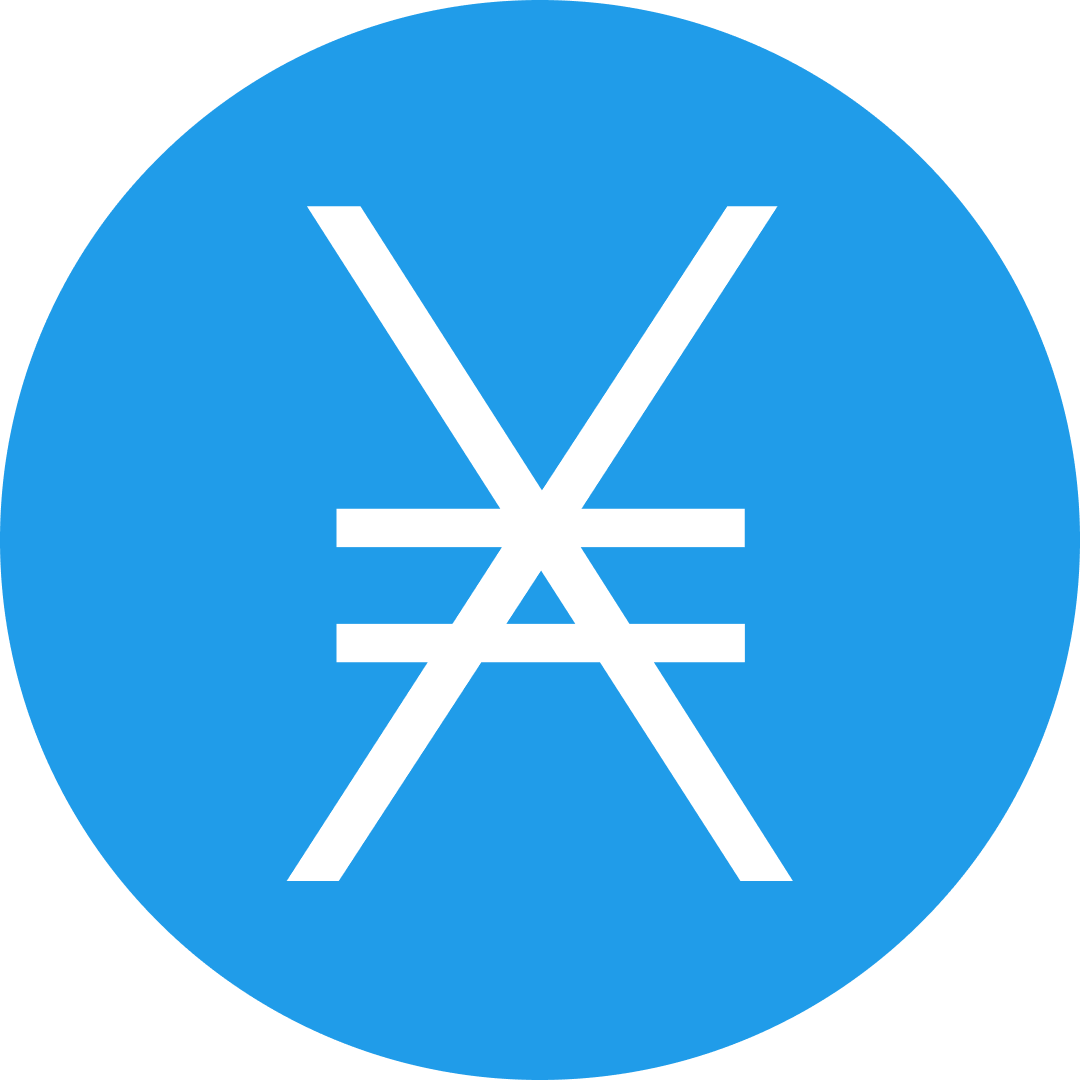 Nano Price
(XNO)
Rank #255
Market Cap
$83,209,942 USD
24h Volume
$695,801 USD

(-0.9%)

Circulating Supply
133,248,297 XNO
Total Supply
133,248,297 XNO
What Is Nano's Price Today?
Nano (XNO) is trading at $0.62447 USD, decreasing by -0.9% since yesterday. Nano has traded $695,801 USD in the last 24 hours.
Nano (XNO) is the #255 largest cryptocurrency by market cap as of September 30, 2023, with a market cap of $83,209,942 USD.
How Many Nano Coins Are There?
There are currently 133,248,297 Nano coins circulating out of a max supply of 133,248,297.
Buying/Selling Nano On Cryptocurrency Exchanges
Nano is trading on 32 markets. In the last 24 hours, Nano was most traded on Mercatox, KoinBX, and Binance. The most traded Nano pairs in the last 24 hours are XNO/USDT, XNO/BTC, and XNO/INR.
Nano Markets
#
Exchange
Market
Volume (24hr)

Price

Volume %

1
Mercatox
XNO/BTC

10 minutes ago

$181,692

7 BTC

$0.54123
26.13%
2
KoinBX
XNO/INR

10 minutes ago

$153,592

12,775,368 INR

$0.6556
22.09%
3
Binance
XNO/USDT

10 minutes ago

$136,446

136,433 USDT

$0.62509
19.62%
4
Mercatox
XNO/ETH

10 minutes ago

$55,079

33 ETH

$0.63971
7.92%
5
BingX
XNO/USDT

10 minutes ago

$52,831

52,826 USDT

$0.62559
7.6%
6
Bybit
XNO/USDT

9 minutes ago

$44,337

44,333 USDT

$0.62413
6.38%
7
XT.COM
XNO/USDT

9 minutes ago

$36,716

36,713 USDT

$0.62413
5.28%
8
Gate.io
XNO/USDT

10 minutes ago

$19,124

19,123 USDT

$0.62469
2.75%
9
ZOOMEX
XNO/USDT

9 minutes ago

$15,098

15,096 USDT

$0.62465
2.17%
10
Gate.io
XNO/BTC

10 minutes ago

$12,003

0 BTC

$0.6269
1.73%
11
Kraken
XNO/ETH

10 minutes ago

$10,549

6 ETH

$0.62735
1.52%
12
Bitvavo
XNO/EUR

10 minutes ago

$10,202

9,642 EUR

$0.62313
1.47%
13
Kraken
XNO/USD

10 minutes ago

$9,933

9,933 USD

$0.63279
1.43%
14
Binance
XNO/BTC

10 minutes ago

$9,072

0 BTC

$0.6234
1.3%
15
Binance.US
XNO/USD

10 minutes ago

$7,545

7,545 USD

$0.67
1.09%
16
CoinEx
XNO/USDC

10 minutes ago

$6,047

6,047 USDC

$0.62703
0.87%
17
CoinEx
XNO/BTC

10 minutes ago

$5,921

0 BTC

$0.61957
0.85%
18
Kraken
XNO/EUR

10 minutes ago

$5,020

4,744 EUR

$0.62562
0.72%
19
OKX
XNO/USDT

10 minutes ago

$4,868

4,867 USDT

$0.62109
0.7%
20
CoinEx
XNO/USDT

10 minutes ago

$4,747

4,746 USDT

$0.62469
0.68%
21
KuCoin
XNO/USDT

10 minutes ago

$2,956

2,956 USDT

$0.62239
0.43%
22
Kraken
XNO/BTC

10 minutes ago

$1,762

0 BTC

$0.62838
0.25%
23
Mercatox
BAN/XNO

10 minutes ago

$1,739

423,982 BAN

$0.62478
0.25%
24
Crypto.com Exchange
XNO/USDT

10 minutes ago

$1,392

1,392 USDT

$0.62409
0.2%
25
CoinDCX
XNO/USDT

10 minutes ago

$1,349

1,349 USDT

$0.62509
0.19%
26
Crypto.com Exchange
XNO/USD

10 minutes ago

$722

722 USD

$0.62592
0.1%
27
HTX
XNO/USDT

10 minutes ago

$441

440 USDT

$0.62129
0.06%
28
Nominex
XNO/USDT

10 minutes ago

$196

196 USDT

$0.62509
0.03%
29
KuCoin
XNO/BTC

10 minutes ago

$157

0 BTC

$0.62529
0.02%
30
ProBit Global
XNO/USDT

10 minutes ago

$2

2 USDT

$0.59208
0%
31
CoinDCX
XNO/BTC

10 minutes ago

$0

0 BTC

$0.6234
0%
32
CoinDCX
XNO/INR

10 minutes ago

$0

0 INR

$0.67434
0%
% of supply in circulation
100%