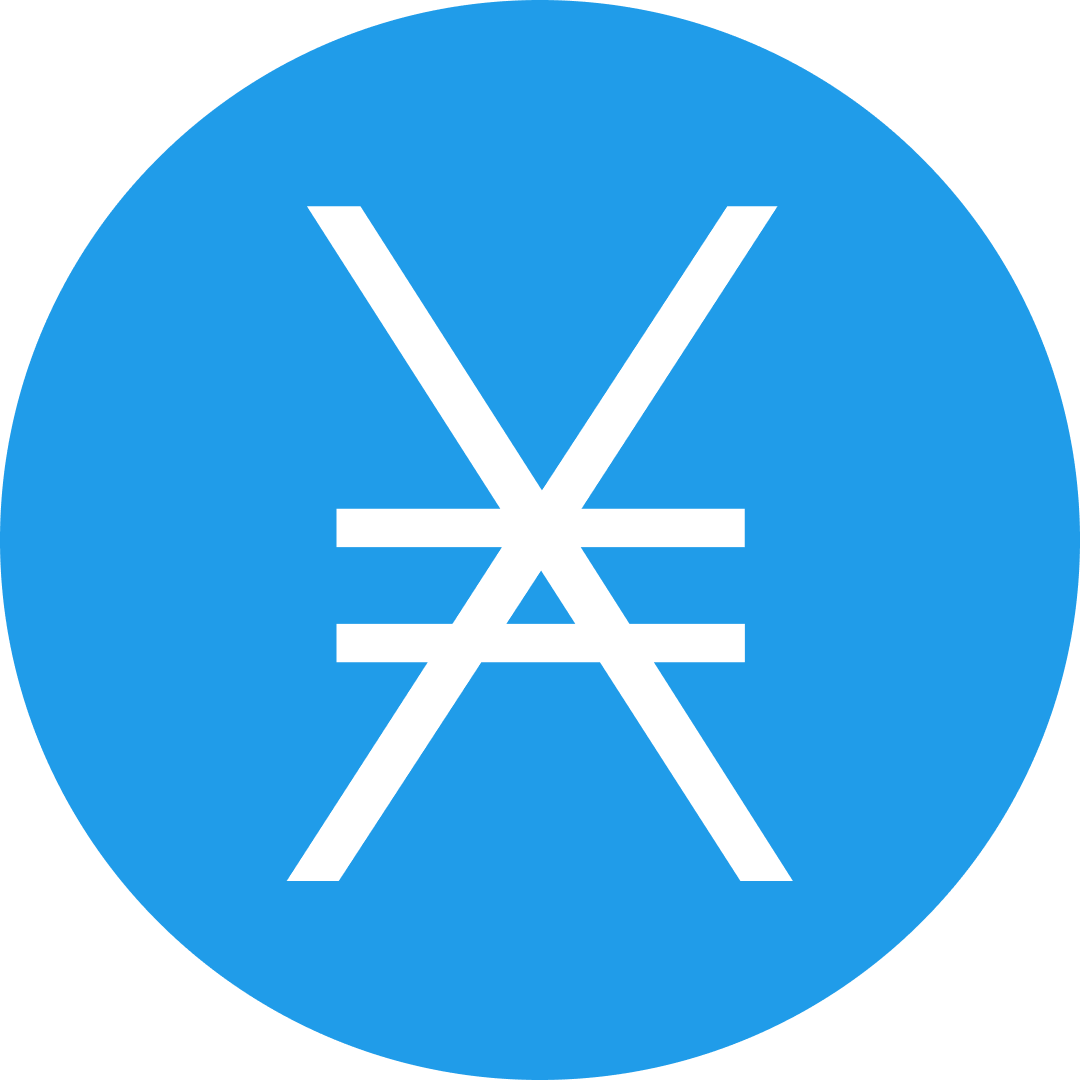 Nano Price
(NANO)
Rank #82
Market Cap
$854,958,571 USD
24h Volume
$27,962,706 USD

(2.73%)

Circulating Supply
133,248,297 NANO
Total Supply
133,248,297 NANO
What Is Nano's Price Today?
Nano (NANO) is trading at $6.42 USD, increasing by 2.73% since yesterday. Nano has traded $27,962,706 USD in the last 24 hours.
Nano (NANO) is the #82 largest cryptocurrency by market cap as of June 13, 2021, with a market cap of $854,958,571 USD.
How Many Nano Coins Are There?
There are currently 133,248,297 Nano coins circulating out of a max supply of 133,248,298.
Buying/Selling Nano On Cryptocurrency Exchanges
Nano is trading on 55 markets. In the last 24 hours, Nano was most traded on Binance, OKEx, and CoinBene. The most traded Nano pairs in the last 24 hours are NANO/USDT, NANO/BTC, and NANO/KRW.
Nano Markets
#
Exchange
Market
Volume (24hr)

Price

Volume %

1
Binance
NANO/USDT

5 minutes ago

$5,344,917

5,338,619 USDT

$6.41
19.13%
2
CoinBene
NANO/BTC

6 minutes ago

$4,889,880

131 BTC

$6.39
17.5%
3
OKEx
NANO/USDT

5 minutes ago

$4,279,919

4,274,876 USDT

$6.40
15.32%
4
ProBit Exchange
NANO/KRW

6 minutes ago

$2,124,838

2,372,488,084 KRW

$6.64
7.61%
5
ProBit Exchange
NANO/USDT

6 minutes ago

$1,763,344

1,761,266 USDT

$6.39
6.31%
6
Huobi Global
NANO/USDT

5 minutes ago

$1,589,762

1,587,889 USDT

$6.40
5.69%
7
Binance JEX
NANO/USDT

6 minutes ago

$1,589,631

1,587,758 USDT

$6.40
5.69%
8
HitBTC
NANO/USDT

6 minutes ago

$1,308,055

1,306,514 USDT

$5.81
4.68%
9
Binance
NANO/BTC

5 minutes ago

$1,194,266

32 BTC

$6.41
4.28%
10
Binance
NANO/BUSD

5 minutes ago

$1,090,949

1,089,777 BUSD

$6.39
3.91%
11
Kraken
NANO/USD

5 minutes ago

$1,058,754

1,058,754 USD

$6.40
3.79%
12
OKEx
NANO/BTC

5 minutes ago

$974,512

26 BTC

$6.39
3.49%
13
DigiFinex
NANO/USDT

6 minutes ago

$938,506

937,400 USDT

$6.23
3.36%
14
DragonEX
NANO/USDT

6 minutes ago

$921,052

919,966 USDT

$6.41
3.3%
15
Kraken
NANO/EUR

5 minutes ago

$773,902

639,116 EUR

$6.39
2.77%
16
Binance.US
NANO/USD

5 minutes ago

$736,139

736,139 USD

$6.39
2.64%
17
OKEx
NANO/ETH

3 months ago

$665,243

274 ETH

$7.71
2.38%
18
KuCoin
NANO/USDT

5 minutes ago

$562,833

562,169 USDT

$6.40
2.01%
19
Bitvavo
NANO/EUR

6 minutes ago

$400,176

330,480 EUR

$6.37
1.43%
20
HitBTC
NANO/BTC

6 minutes ago

$391,741

10 BTC

$5.82
1.4%
21
Binance
NANO/ETH

5 minutes ago

$300,566

124 ETH

$6.40
1.08%
22
Mercatox
NANO/DOGE

6 minutes ago

$297,825

934,858 DOGE

$13.19
1.07%
23
Mercatox
NANO/BTC

6 minutes ago

$244,744

7 BTC

$7.06
0.88%
24
Huobi Global
NANO/BTC

5 minutes ago

$153,363

4 BTC

$6.41
0.55%
25
KuCoin
NANO/BTC

5 minutes ago

$125,775

3 BTC

$6.35
0.45%
26
DigiFinex
NANO/BTC

6 minutes ago

$106,869

3 BTC

$6.37
0.38%
27
BiONE
NANO/USDT

6 minutes ago

$93,085

92,976 USDT

$6.39
0.33%
28
Mercatox
NANO/ETH

6 minutes ago

$86,974

36 ETH

$6.86
0.31%
29
Kraken
NANO/BTC

5 minutes ago

$72,383

2 BTC

$6.35
0.26%
30
HitBTC
NANO/ETH

6 minutes ago

$66,827

28 ETH

$5.91
0.24%
31
CoinEx
NANO/USDT

5 minutes ago

$47,658

47,602 USDT

$6.26
0.17%
32
Huobi Global
NANO/ETH

5 minutes ago

$44,325

18 ETH

$6.40
0.16%
33
Dex-Trade
NANO/USDT

6 minutes ago

$35,891

35,849 USDT

$6.40
0.13%
34
Gate.io
NANO/BTC

5 minutes ago

$26,343

1 BTC

$6.39
0.09%
35
KuCoin
NANO/ETH

5 minutes ago

$19,622

8 ETH

$6.36
0.07%
36
CoinEx
NANO/BTC

5 minutes ago

$19,160

1 BTC

$6.34
0.07%
37
Gate.io
NANO/USDT

5 minutes ago

$18,176

18,154 USDT

$6.38
0.07%
38
Mercatox
BAN/NANO

6 minutes ago

$16,875

1,044,273 BAN

$6.40
0.06%
39
Dex-Trade
NANO/BTC

6 minutes ago

$13,825

0 BTC

$6.39
0.05%
40
Kraken
NANO/ETH

5 minutes ago

$8,747

4 ETH

$6.38
0.03%
41
KuCoin
NANO/KCS

5 minutes ago

$7,739

925 KCS

$6.40
0.03%
42
WazirX
NANO/USDT

6 minutes ago

$3,975

3,970 USDT

$6.38
0.01%
43
Huobi Korea
NANO/USDT

6 minutes ago

$2,498

2,495 USDT

$6.40
0.01%
44
Dex-Trade
NANO/ETH

6 minutes ago

$2,008

1 ETH

$6.40
0.01%
45
Bitvavo
NANO/BTC

3 months ago

$707

0 BTC

$3.30
0%
46
CoinDCX
NANO/USDT

6 minutes ago

$365

365 USDT

$6.39
0%
47
Huobi Indonesia
NANO/USDT

6 minutes ago

$153

153 USDT

$6.40
0%
48
Huobi Korea
NANO/BTC

6 minutes ago

$19

0 BTC

$6.39
0%
49
Coindeal
NANO/BTC

4 months ago

$0

0 BTC

$1.49
0%
50
Huobi Korea
NANO/ETH

6 minutes ago

$0

0 ETH

$6.39
0%
51
qTrade
NANO/BTC

6 minutes ago

$0

0 BTC

$7.05
0%
52
ATOMARS
NANO/BTC

6 minutes ago

$0

0 BTC

$7.95
0%
53
ATOMARS
NANO/ETH

6 minutes ago

$0

0 ETH

$6.80
0%
54
ATOMARS
NANO/USDT

6 minutes ago

$0

0 USDT

$7.68
0%
55
CoinDCX
NANO/BTC

6 minutes ago

$0

0 BTC

$6.39
0%