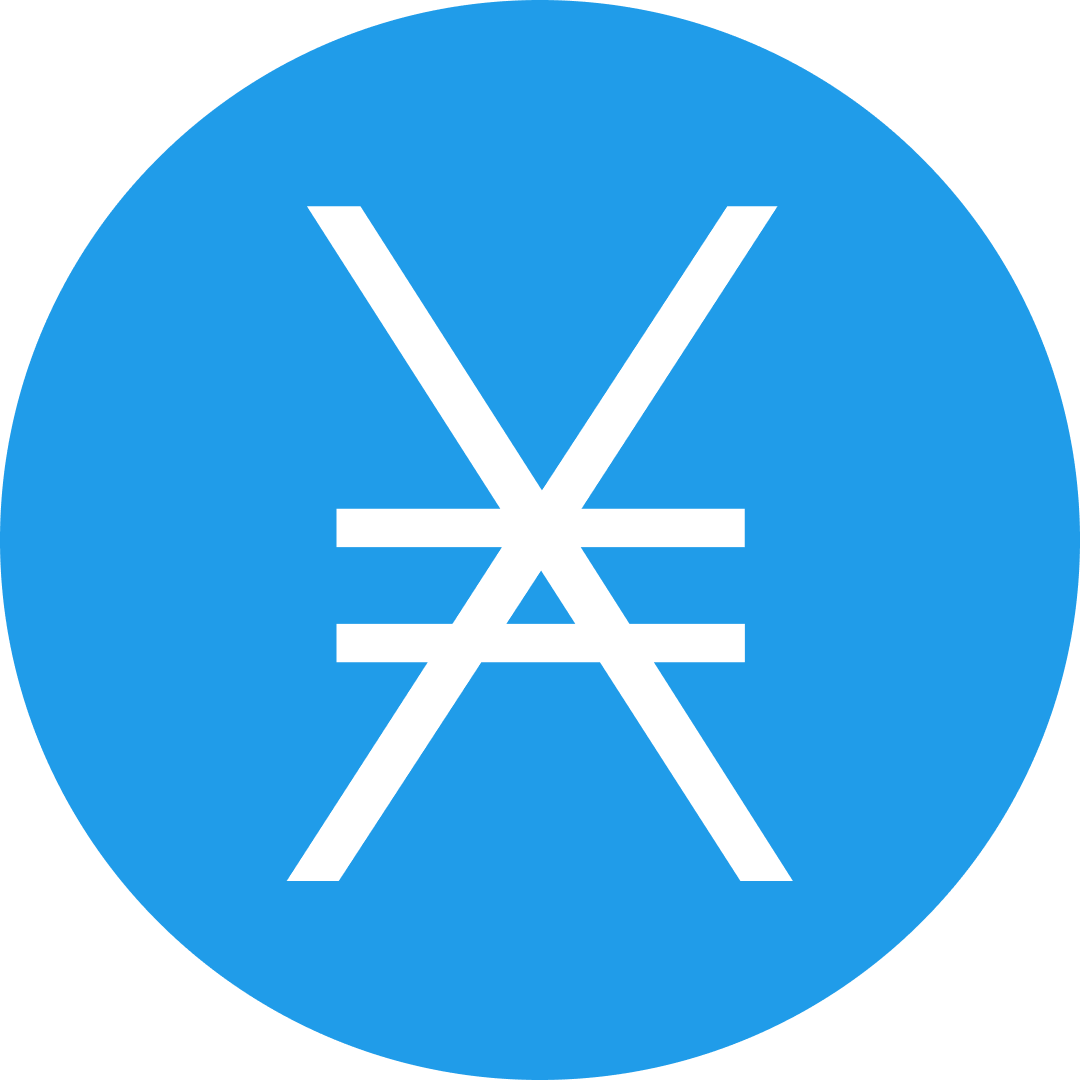 Nano Price
(NANO)
Rank #96
Market Cap
$94,776,522 USD
24h Volume
$5,901,076 USD

(-6.7%)

Circulating Supply
133,248,297 NANO
Total Supply
133,248,297 NANO
What Is Nano's Price Today?
Nano (NANO) is trading at $0.71128 USD, decreasing by -6.7% since yesterday. Nano has traded $5,901,076 USD in the last 24 hours.
Nano (NANO) is the #96 largest cryptocurrency by market cap as of September 24, 2020, with a market cap of $94,776,522 USD.
How Many Nano Coins Are There?
There are currently 133,248,297 Nano coins circulating out of a max supply of 133,248,297.
Buying/Selling Nano On Cryptocurrency Exchanges
Nano is trading on 58 markets. In the last 24 hours, Nano was most traded on Binance, CoinBene, and Mercatox. The most traded Nano pairs in the last 24 hours are NANO/BTC, NANO/USDT, and NANO/ETH.
Nano Markets
#
Exchange
Market
Volume (24hr)

Price

Volume %

1
CoinBene
NANO/BTC

5 minutes ago

$1,396,409

135 BTC

$0.70257
24.12%
2
Binance
NANO/BTC

4 minutes ago

$803,784

78 BTC

$0.70051
13.88%
3
Mercatox
NANO/BTC

4 minutes ago

$711,985

69 BTC

$0.72909
12.3%
4
Binance
NANO/USDT

4 minutes ago

$464,135

464,267 USDT

$0.7036
8.02%
5
OKEx
NANO/USDT

4 minutes ago

$323,623

323,715 USDT

$0.7028
5.59%
6
OKEx
NANO/BTC

4 minutes ago

$316,776

31 BTC

$0.69122
5.47%
7
DragonEX
NANO/USDT

4 minutes ago

$274,908

274,986 USDT

$0.6972
4.75%
8
Mercatox
NANO/ETH

4 minutes ago

$180,469

555 ETH

$0.80976
3.12%
9
Binance JEX
NANO/USDT

4 minutes ago

$155,959

156,003 USDT

$0.7169
2.69%
10
Huobi Global
NANO/USDT

4 minutes ago

$155,950

155,994 USDT

$0.7169
2.69%
11
ProBit Exchange
NANO/USDT

4 minutes ago

$98,749

98,777 USDT

$0.7008
1.71%
12
Binance
NANO/BUSD

4 minutes ago

$98,196

98,236 BUSD

$0.70102
1.7%
13
ProBit Exchange
NANO/KRW

4 minutes ago

$93,364

109,189,670 KRW

$0.7003
1.61%
14
Kraken
NANO/EUR

4 minutes ago

$82,564

70,777 EUR

$0.69502
1.43%
15
HitBTC
NANO/BTC

5 minutes ago

$62,845

6 BTC

$0.66099
1.09%
16
Kraken
NANO/USD

4 minutes ago

$61,761

61,761 USD

$0.69881
1.07%
17
Huobi Global
NANO/BTC

4 minutes ago

$60,940

6 BTC

$0.71701
1.05%
18
CoinEx
NANO/USDT

4 minutes ago

$53,215

53,230 USDT

$0.76498
0.92%
19
Binance.US
NANO/USD

4 minutes ago

$43,245

43,245 USD

$0.6989
0.75%
20
Binance
NANO/ETH

4 minutes ago

$39,106

120 ETH

$0.70455
0.68%
21
Bitvavo
NANO/EUR

4 minutes ago

$35,368

30,319 EUR

$0.69698
0.61%
22
Huobi Global
NANO/ETH

4 minutes ago

$34,292

105 ETH

$0.71789
0.59%
23
CoinEx
NANO/BTC

4 minutes ago

$33,701

3 BTC

$0.99299
0.58%
24
DigiFinex
NANO/BTC

4 minutes ago

$33,293

3 BTC

$0.70051
0.58%
25
DigiFinex
NANO/USDT

4 minutes ago

$32,704

32,713 USDT

$0.7039
0.56%
26
OKEx
NANO/ETH

4 minutes ago

$29,657

91 ETH

$0.6961
0.51%
27
Coindeal
NANO/BTC

5 minutes ago

$25,177

2 BTC

$0.69617
0.43%
28
Kraken
NANO/BTC

4 minutes ago

$24,339

2 BTC

$0.70277
0.42%
29
KuCoin
NANO/USDT

4 minutes ago

$22,993

22,999 USDT

$0.70198
0.4%
30
KuCoin
NANO/BTC

4 minutes ago

$22,125

2 BTC

$0.70329
0.38%
31
Kraken
NANO/ETH

4 minutes ago

$21,901

67 ETH

$0.70312
0.38%
32
HitBTC
NANO/USDT

5 minutes ago

$21,822

21,828 USDT

$0.65996
0.38%
33
CoinEx
NANO/BCH

4 minutes ago

$14,277

68 BCH

$0.92952
0.25%
34
KuCoin
NANO/ETH

4 minutes ago

$12,589

39 ETH

$0.70312
0.22%
35
HitBTC
NANO/ETH

5 minutes ago

$6,800

21 ETH

$0.66516
0.12%
36
ATOMARS
NANO/BTC

4 minutes ago

$6,409

1 BTC

$0.70463
0.11%
37
Mercatox
NANO/DOGE

4 minutes ago

$4,775

1,851,159 DOGE

$0.72859
0.08%
38
ATOMARS
NANO/USDT

4 minutes ago

$4,039

4,040 USDT

$0.7001
0.07%
39
Mercatox
BAN/NANO

4 minutes ago

$2,192

2,245,704 BAN

$0.70839
0.04%
40
Gate.io
NANO/USDT

5 minutes ago

$1,024

1,024 USDT

$0.7042
0.02%
41
WazirX
NANO/USDT

4 minutes ago

$1,114

1,114 USDT

$0.6924
0.02%
42
Gate.io
NANO/BTC

5 minutes ago

$589

0 BTC

$0.70783
0.01%
43
ATOMARS
NANO/ETH

4 minutes ago

$367

1 ETH

$0.70065
0.01%
44
Livecoin
NANO/BTC

4 minutes ago

$273

0 BTC

$2.13
0%
45
Huobi Korea
NANO/BTC

4 minutes ago

$196

0 BTC

$0.71701
0%
46
Dex-Trade
NANO/BTC

4 minutes ago

$108

0 BTC

$0.70567
0%
47
Dex-Trade
NANO/USDT

4 minutes ago

$60

60 USDT

$0.6997
0%
48
Bitvavo
NANO/BTC

3 days ago

$15

0 BTC

$0.79509
0%
49
Dex-Trade
NANO/ETH

4 minutes ago

$7

0 ETH

$0.7013
0%
50
Txbit
NANO/BTC

4 minutes ago

$0

0 BTC

$1.32
0%
51
Huobi Korea
NANO/USDT

4 minutes ago

$0

0 USDT

$0.7169
0%
52
Huobi Korea
NANO/ETH

4 minutes ago

$0

0 ETH

$0.71626
0%
53
qTrade
NANO/BTC

4 minutes ago

$0

0 BTC

$0.77334
0%
54
Coinall
NANO/BTC

4 minutes ago

$0

0 BTC

$0.69122
0%
55
BitZ
NANO/BTC

4 minutes ago

$0

0 BTC

$0.66295
0%
56
Huobi Russia
NANO/USDT

5 minutes ago

$0

0 USDT

$0.7168
0%
57
CoinDCX
NANO/USDT

4 minutes ago

$0

0 USDT

$0.7037
0%
58
CoinDCX
NANO/BTC

4 minutes ago

$0

0 BTC

$0.7036
0%
% of supply in circulation
100%