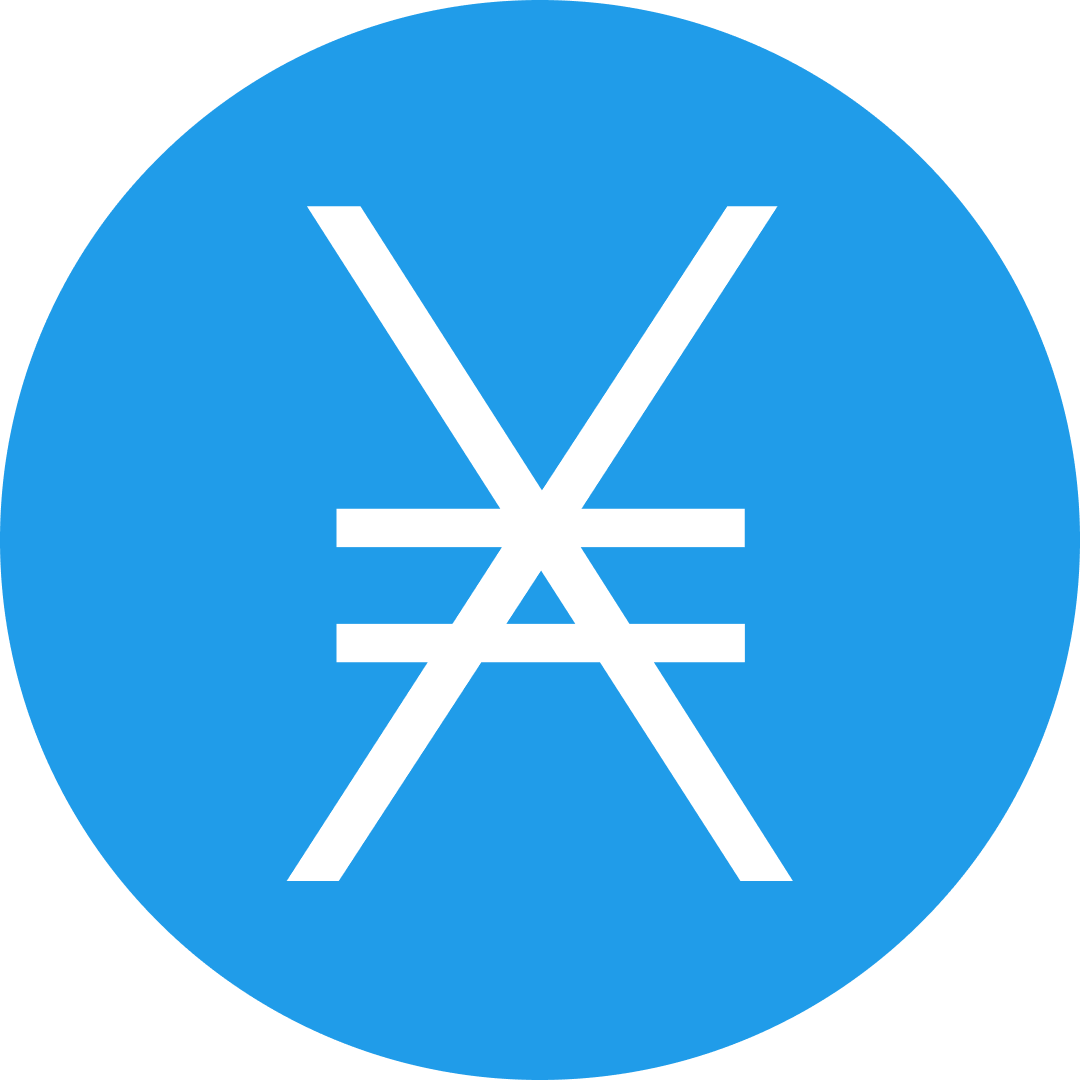 Nano Price
(XNO)
Rank #242
Market Cap
$115,213,024 USD
24h Volume
$885,945 USD

(-1.73%)

Circulating Supply
133,248,297 XNO
Total Supply
133,248,297 XNO
What Is Nano's Price Today?
Nano (XNO) is trading at $0.86465 USD, decreasing by -1.73% since yesterday. Nano has traded $885,945 USD in the last 24 hours.
Nano (XNO) is the #242 largest cryptocurrency by market cap as of March 31, 2023, with a market cap of $115,213,024 USD.
How Many Nano Coins Are There?
There are currently 133,248,297 Nano coins circulating out of a max supply of 133,248,297.
Buying/Selling Nano On Cryptocurrency Exchanges
Nano is trading on 32 markets. In the last 24 hours, Nano was most traded on Bybit, Binance, and Mercatox. The most traded Nano pairs in the last 24 hours are XNO/USDT, XNO/BTC, and XNO/ETH.
Nano Markets
#
Exchange
Market
Volume (24hr)

Price

Volume %

1
Bybit
XNO/USDT

16 minutes ago

$699,863

699,867 USDT

$0.86004
78.43%
2
Binance
XNO/USDT

16 minutes ago

$226,596

226,597 USDT

$0.86221
25.39%
3
Mercatox
XNO/BTC

16 minutes ago

$214,057

8 BTC

$0.88914
23.99%
4
XT.COM
XNO/USDT

15 minutes ago

$169,008

168,961 USDT

$0.86194
18.94%
5
Mercatox
XNO/ETH

16 minutes ago

$73,359

41 ETH

$0.88636
8.22%
6
OKX
XNO/USDT

16 minutes ago

$50,804

50,790 USDT

$0.86221
5.69%
7
Bitvavo
XNO/EUR

16 minutes ago

$50,549

46,432 EUR

$0.86329
5.66%
8
Binance
XNO/BUSD

16 minutes ago

$47,687

47,703 BUSD

$0.86175
5.34%
9
Kraken
XNO/USD

16 minutes ago

$33,825

33,825 USD

$0.86729
3.79%
10
BingX
XNO/USDT

16 minutes ago

$33,259

33,249 USDT

$0.86311
3.73%
11
Huobi
XNO/USDT

16 minutes ago

$30,865

30,857 USDT

$0.86181
3.46%
12
Binance
XNO/BTC

16 minutes ago

$18,998

1 BTC

$0.86243
2.13%
13
Binance
XNO/ETH

3 hours ago

$18,097

10 ETH

$0.90098
2.03%
14
BitUBU
XNO/USDT

16 minutes ago

$16,266

16,261 USDT

$0.86221
1.82%
15
KuCoin
XNO/USDT

16 minutes ago

$15,709

15,709 USDT

$0.85721
1.76%
16
Gate.io
XNO/USDT

16 minutes ago

$13,361

13,357 USDT

$0.86781
1.5%
17
Binance.US
XNO/USD

16 minutes ago

$12,572

12,572 USD

$0.866
1.41%
18
ZT
XNO/USDT

17 minutes ago

$10,548

10,548 USDT

$0.8622
1.18%
19
CoinEx
XNO/USDT

16 minutes ago

$10,217

10,217 USDT

$0.86031
1.15%
20
Kraken
XNO/BTC

16 minutes ago

$9,190

0 BTC

$0.86602
1.03%
21
CoinEx
XNO/BTC

16 minutes ago

$8,772

0 BTC

$0.86605
0.98%
22
Kraken
XNO/EUR

16 minutes ago

$8,299

7,623 EUR

$0.86601
0.93%
23
OKX
XNO/USDC

16 minutes ago

$5,705

5,705 USDC

$0.86391
0.64%
24
Gate.io
XNO/BTC

16 minutes ago

$3,469

0 BTC

$0.86021
0.39%
25
Crypto.com Exchange
XNO/USDT

16 minutes ago

$2,416

2,416 USDT

$0.86466
0.27%
26
Mercatox
BAN/XNO

16 minutes ago

$2,381

412,148 BAN

$0.86642
0.27%
27
BitUBU
XNO/USDC

16 minutes ago

$1,828

1,828 USDC

$0.86391
0.2%
28
Kraken
XNO/ETH

16 minutes ago

$1,319

1 ETH

$0.86683
0.15%
29
KuCoin
XNO/BTC

16 minutes ago

$603

0 BTC

$0.8552
0.07%
30
ProBit Global
XNO/USDT

16 minutes ago

$2

2 USDT

$0.77019
0%
31
CoinDCX
XNO/BTC

16 minutes ago

$0

0 BTC

$0.86243
0%
32
CoinDCX
XNO/USDT

16 minutes ago

$0

0 USDT

$0.86121
0%