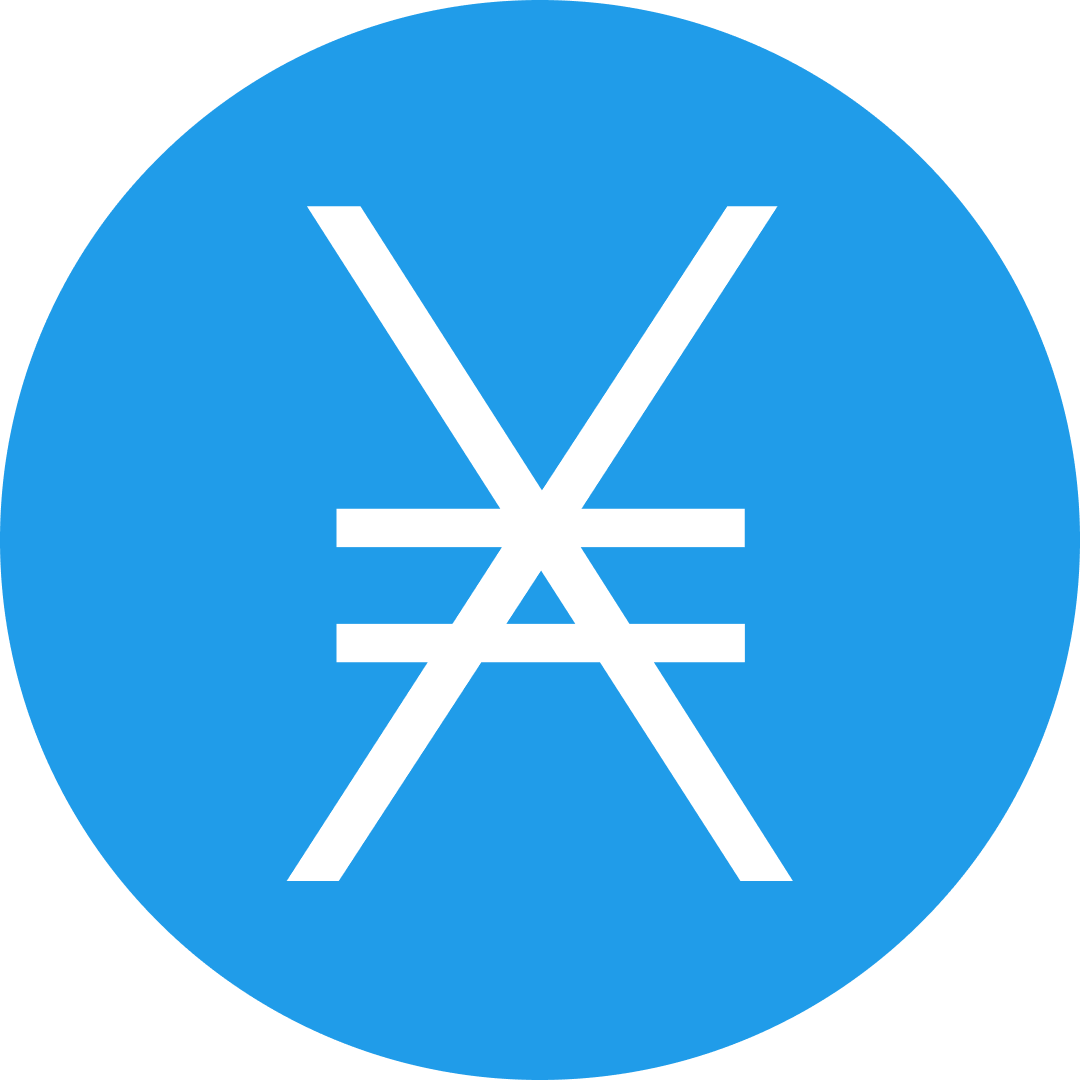 Nano Price
(NANO)
Rank #66
Market Cap
$443,043,130 USD
24h Volume
$75,627,111 USD

(2.48%)

Circulating Supply
133,248,297 NANO
Total Supply
133,248,297 NANO
What Is Nano's Price Today?
Nano (NANO) is trading at $3.32 USD, increasing by 2.48% since yesterday. Nano has traded $75,627,111 USD in the last 24 hours.
Nano (NANO) is the #66 largest cryptocurrency by market cap as of January 25, 2021, with a market cap of $443,043,130 USD.
How Many Nano Coins Are There?
There are currently 133,248,297 Nano coins circulating out of a max supply of 133,248,298.
Buying/Selling Nano On Cryptocurrency Exchanges
Nano is trading on 55 markets. In the last 24 hours, Nano was most traded on DigiFinex, Binance, and OKEx. The most traded Nano pairs in the last 24 hours are NANO/USDT, NANO/BTC, and NANO/ETH.
Nano Markets
#
Exchange
Market
Volume (24hr)

Price

Volume %

1
DigiFinex
NANO/USDT

7 minutes ago

$13,263,232

13,261,493 USDT

$3.32
17.53%
2
DigiFinex
NANO/BTC

7 minutes ago

$11,342,852

335 BTC

$3.32
14.99%
3
Binance
NANO/USDT

5 minutes ago

$11,104,249

11,102,793 USDT

$3.32
14.68%
4
OKEx
NANO/USDT

4 minutes ago

$10,417,191

10,415,467 USDT

$3.33
13.77%
5
CoinBene
NANO/BTC

7 minutes ago

$8,027,662

237 BTC

$3.32
10.61%
6
Binance
NANO/BTC

4 minutes ago

$6,890,242

203 BTC

$3.32
9.11%
7
OKEx
NANO/BTC

4 minutes ago

$5,452,429

161 BTC

$3.34
7.21%
8
ProBit Exchange
NANO/KRW

7 minutes ago

$1,274,665

1,406,192,894 KRW

$3.31
1.68%
9
DragonEX
NANO/USDT

7 minutes ago

$1,257,693

1,257,528 USDT

$3.33
1.66%
10
Kraken
NANO/EUR

5 minutes ago

$1,236,139

1,017,878 EUR

$3.32
1.63%
11
Binance
NANO/BUSD

5 minutes ago

$1,143,194

1,143,194 BUSD

$3.31
1.51%
12
ProBit Exchange
NANO/USDT

7 minutes ago

$1,123,889

1,123,741 USDT

$3.32
1.49%
13
KuCoin
NANO/USDT

5 minutes ago

$1,024,355

1,024,221 USDT

$3.32
1.35%
14
Bitvavo
NANO/EUR

7 minutes ago

$913,495

752,202 EUR

$3.33
1.21%
15
Binance JEX
NANO/USDT

7 minutes ago

$898,953

898,835 USDT

$3.32
1.19%
16
Huobi Global
NANO/USDT

5 minutes ago

$899,999

899,881 USDT

$3.31
1.19%
17
OKEx
NANO/ETH

4 minutes ago

$892,281

638 ETH

$3.33
1.18%
18
HitBTC
NANO/USDT

7 minutes ago

$771,092

770,991 USDT

$2.96
1.02%
19
Binance
NANO/ETH

4 minutes ago

$765,346

547 ETH

$3.32
1.01%
20
Kraken
NANO/USD

5 minutes ago

$741,855

741,855 USD

$3.32
0.98%
21
Binance.US
NANO/USD

5 minutes ago

$620,440

620,440 USD

$3.31
0.82%
22
Mercatox
NANO/BTC

7 minutes ago

$529,393

16 BTC

$3.43
0.7%
23
Kraken
NANO/BTC

5 minutes ago

$496,556

15 BTC

$3.32
0.66%
24
KuCoin
NANO/BTC

5 minutes ago

$361,836

11 BTC

$3.31
0.48%
25
Huobi Global
NANO/BTC

5 minutes ago

$349,906

10 BTC

$3.32
0.46%
26
HitBTC
NANO/BTC

7 minutes ago

$333,615

10 BTC

$2.94
0.44%
27
HitBTC
NANO/ETH

7 minutes ago

$235,062

168 ETH

$2.94
0.31%
28
KuCoin
NANO/ETH

5 minutes ago

$216,058

154 ETH

$3.32
0.29%
29
Mercatox
NANO/ETH

7 minutes ago

$196,701

141 ETH

$3.46
0.26%
30
CoinEx
NANO/USDT

5 minutes ago

$139,328

139,309 USDT

$3.32
0.18%
31
Dex-Trade
NANO/BTC

7 minutes ago

$126,394

4 BTC

$3.33
0.17%
32
Dex-Trade
NANO/USDT

7 minutes ago

$110,112

110,098 USDT

$3.31
0.15%
33
BiONE
NANO/USDT

7 minutes ago

$98,983

98,970 USDT

$3.32
0.13%
34
ATOMARS
NANO/USDT

7 minutes ago

$68,333

68,324 USDT

$3.31
0.09%
35
CoinEx
NANO/BTC

5 minutes ago

$56,928

2 BTC

$3.32
0.08%
36
Kraken
NANO/ETH

5 minutes ago

$55,665

40 ETH

$3.36
0.07%
37
Huobi Global
NANO/ETH

5 minutes ago

$50,955

36 ETH

$3.32
0.07%
38
ATOMARS
NANO/BTC

7 minutes ago

$44,996

1 BTC

$3.31
0.06%
39
WazirX
NANO/USDT

7 minutes ago

$42,147

42,142 USDT

$3.32
0.06%
40
CoinDCX
NANO/BTC

7 minutes ago

$36,221

1 BTC

$3.32
0.05%
41
Gate.io
NANO/BTC

5 minutes ago

$28,712

1 BTC

$3.32
0.04%
42
Gate.io
NANO/USDT

5 minutes ago

$26,523

26,520 USDT

$3.32
0.04%
43
Dex-Trade
NANO/ETH

7 minutes ago

$24,891

18 ETH

$3.32
0.03%
44
Mercatox
NANO/DOGE

7 minutes ago

$14,526

1,695,708 DOGE

$3.18
0.02%
45
ATOMARS
NANO/ETH

7 minutes ago

$11,422

8 ETH

$3.31
0.02%
46
Mercatox
BAN/NANO

7 minutes ago

$9,010

6,504,153 BAN

$3.32
0.01%
47
CoinDCX
NANO/USDT

7 minutes ago

$4,060

4,059 USDT

$3.32
0.01%
48
Bitvavo
NANO/BTC

7 minutes ago

$2,790

0 BTC

$3.34
0%
49
Huobi Korea
NANO/USDT

7 minutes ago

$233

233 USDT

$3.32
0%
50
Coinall
NANO/BTC

7 minutes ago

$133

0 BTC

$3.33
0%
51
Coindeal
NANO/BTC

7 minutes ago

$0

0 BTC

$1.35
0%
52
Huobi Korea
NANO/ETH

7 minutes ago

$0

0 ETH

$3.32
0%
53
Huobi Korea
NANO/BTC

7 minutes ago

$0

0 BTC

$3.31
0%
54
Txbit
NANO/BTC

a day ago

$0

0 BTC

$1.39
0%
55
qTrade
NANO/BTC

7 minutes ago

$0

0 BTC

$3.48
0%
% of supply in circulation
100%