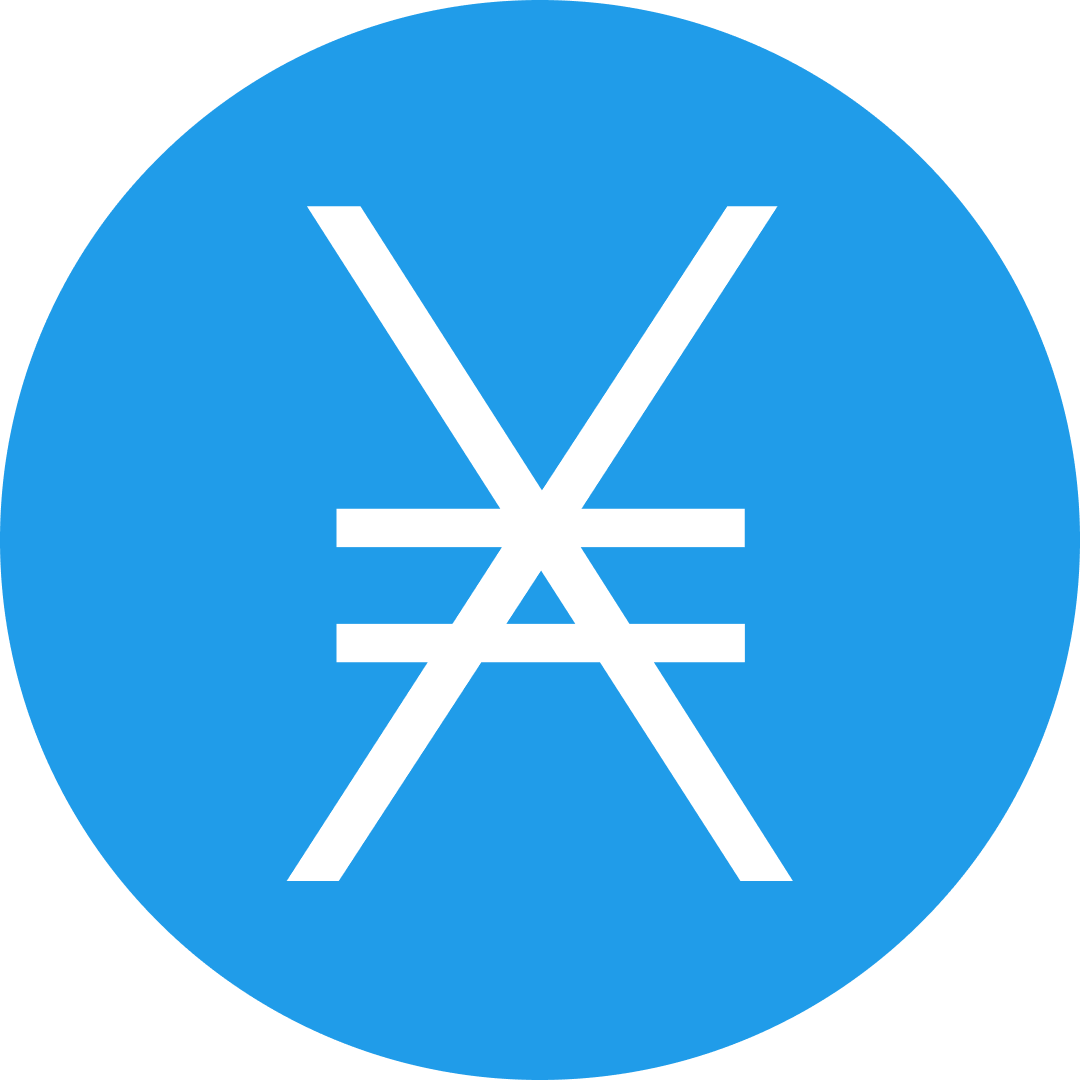 Nano Price
(NANO)
Rank #106
Market Cap
$812,244,033 USD
24h Volume
$54,142,744 USD

(-0.38%)

Circulating Supply
133,248,297 NANO
Total Supply
133,248,297 NANO
What Is Nano's Price Today?
Nano (NANO) is trading at $6.10 USD, decreasing by -0.38% since yesterday. Nano has traded $54,142,744 USD in the last 24 hours.
Nano (NANO) is the #106 largest cryptocurrency by market cap as of April 11, 2021, with a market cap of $812,244,033 USD.
How Many Nano Coins Are There?
There are currently 133,248,297 Nano coins circulating out of a max supply of 133,248,298.
Buying/Selling Nano On Cryptocurrency Exchanges
Nano is trading on 55 markets. In the last 24 hours, Nano was most traded on Binance, OKEx, and DigiFinex. The most traded Nano pairs in the last 24 hours are NANO/USDT, NANO/BTC, and NANO/KRW.
Nano Markets
#
Exchange
Market
Volume (24hr)

Price

Volume %

1
DigiFinex
NANO/USDT

7 minutes ago

$13,184,421

13,169,824 USDT

$6.07
24.36%
2
CoinBene
NANO/BTC

7 minutes ago

$11,398,559

188 BTC

$6.06
21.06%
3
Binance
NANO/USDT

5 minutes ago

$10,932,703

10,920,598 USDT

$6.06
20.2%
4
OKEx
NANO/USDT

5 minutes ago

$9,276,493

9,266,222 USDT

$6.00
17.14%
5
Binance
NANO/BTC

5 minutes ago

$5,532,238

91 BTC

$6.08
10.22%
6
OKEx
NANO/BTC

5 minutes ago

$4,398,855

73 BTC

$6.07
8.13%
7
ProBit Exchange
NANO/KRW

7 minutes ago

$2,621,790

2,939,020,710 KRW

$7.08
4.84%
8
ProBit Exchange
NANO/USDT

7 minutes ago

$2,197,653

2,195,220 USDT

$6.09
4.06%
9
Binance
NANO/BUSD

5 minutes ago

$1,379,754

1,377,022 BUSD

$6.09
2.55%
10
Kraken
NANO/USD

5 minutes ago

$1,229,047

1,229,047 USD

$5.74
2.27%
11
DragonEX
NANO/USDT

7 minutes ago

$981,199

980,113 USDT

$6.14
1.81%
12
Bitvavo
NANO/EUR

7 minutes ago

$903,052

758,804 EUR

$5.80
1.67%
13
HitBTC
NANO/USDT

7 minutes ago

$807,977

807,082 USDT

$5.37
1.49%
14
HitBTC
NANO/BTC

7 minutes ago

$774,562

13 BTC

$5.38
1.43%
15
KuCoin
NANO/USDT

4 minutes ago

$722,106

721,139 USDT

$6.00
1.33%
16
Kraken
NANO/EUR

5 minutes ago

$680,326

571,655 EUR

$5.70
1.26%
17
OKEx
NANO/ETH

a month ago

$590,569

274 ETH

$6.85
1.09%
18
DigiFinex
NANO/BTC

7 minutes ago

$495,852

8 BTC

$6.09
0.92%
19
Binance
NANO/ETH

5 minutes ago

$484,632

225 ETH

$6.08
0.9%
20
Binance.US
NANO/USD

5 minutes ago

$430,320

430,320 USD

$6.08
0.79%
21
Mercatox
NANO/BTC

7 minutes ago

$414,091

7 BTC

$5.70
0.76%
22
Huobi Global
NANO/USDT

5 minutes ago

$317,512

317,161 USDT

$6.02
0.59%
23
Binance JEX
NANO/USDT

7 minutes ago

$317,360

317,008 USDT

$6.00
0.59%
24
Kraken
NANO/BTC

5 minutes ago

$270,164

4 BTC

$5.75
0.5%
25
KuCoin
NANO/BTC

4 minutes ago

$268,331

4 BTC

$5.98
0.5%
26
Huobi Global
NANO/BTC

5 minutes ago

$214,596

4 BTC

$6.03
0.4%
27
Kraken
NANO/ETH

5 minutes ago

$148,893

69 ETH

$5.72
0.28%
28
BiONE
NANO/USDT

7 minutes ago

$131,536

131,391 USDT

$6.01
0.24%
29
CoinEx
NANO/USDT

5 minutes ago

$123,700

123,563 USDT

$5.98
0.23%
30
Mercatox
NANO/ETH

7 minutes ago

$71,945

33 ETH

$5.28
0.13%
31
Huobi Global
NANO/ETH

5 minutes ago

$71,472

33 ETH

$6.00
0.13%
32
KuCoin
NANO/ETH

4 minutes ago

$67,438

31 ETH

$5.98
0.12%
33
Gate.io
NANO/USDT

5 minutes ago

$61,640

61,572 USDT

$6.01
0.11%
34
CoinEx
NANO/BTC

5 minutes ago

$60,116

1 BTC

$6.00
0.11%
35
Mercatox
NANO/DOGE

7 minutes ago

$55,663

831,587 DOGE

$7.71
0.1%
36
HitBTC
NANO/ETH

7 minutes ago

$54,903

25 ETH

$5.36
0.1%
37
ATOMARS
NANO/USDT

7 minutes ago

$51,465

51,408 USDT

$6.09
0.1%
38
Gate.io
NANO/BTC

5 minutes ago

$34,107

1 BTC

$6.00
0.06%
39
KuCoin
NANO/KCS

4 minutes ago

$30,960

1,745 KCS

$5.98
0.06%
40
Dex-Trade
NANO/USDT

7 minutes ago

$30,038

30,005 USDT

$6.08
0.06%
41
ATOMARS
NANO/BTC

7 minutes ago

$27,117

0 BTC

$6.06
0.05%
42
Mercatox
BAN/NANO

7 minutes ago

$23,303

1,914,981 BAN

$6.08
0.04%
43
Huobi Korea
NANO/USDT

7 minutes ago

$16,926

16,907 USDT

$6.02
0.03%
44
Dex-Trade
NANO/BTC

7 minutes ago

$15,735

0 BTC

$6.08
0.03%
45
WazirX
NANO/USDT

7 minutes ago

$7,980

7,971 USDT

$6.06
0.01%
46
CoinDCX
NANO/BTC

7 minutes ago

$5,667

0 BTC

$6.09
0.01%
47
ATOMARS
NANO/ETH

7 minutes ago

$5,009

2 ETH

$6.11
0.01%
48
CoinDCX
NANO/USDT

7 minutes ago

$4,696

4,691 USDT

$6.09
0.01%
49
Huobi Korea
NANO/BTC

7 minutes ago

$4,302

0 BTC

$6.02
0.01%
50
Dex-Trade
NANO/ETH

7 minutes ago

$1,169

1 ETH

$6.11
0%
51
Bitvavo
NANO/BTC

22 days ago

$1,145

0 BTC

$5.35
0%
52
Coindeal
NANO/BTC

2 months ago

$0

0 BTC

$2.42
0%
53
Huobi Korea
NANO/ETH

7 minutes ago

$0

0 ETH

$6.00
0%
54
Txbit
NANO/BTC

3 months ago

$0

0 BTC

$2.49
0%
55
qTrade
NANO/BTC

7 minutes ago

$0

0 BTC

$5.87
0%
% of supply in circulation
100%