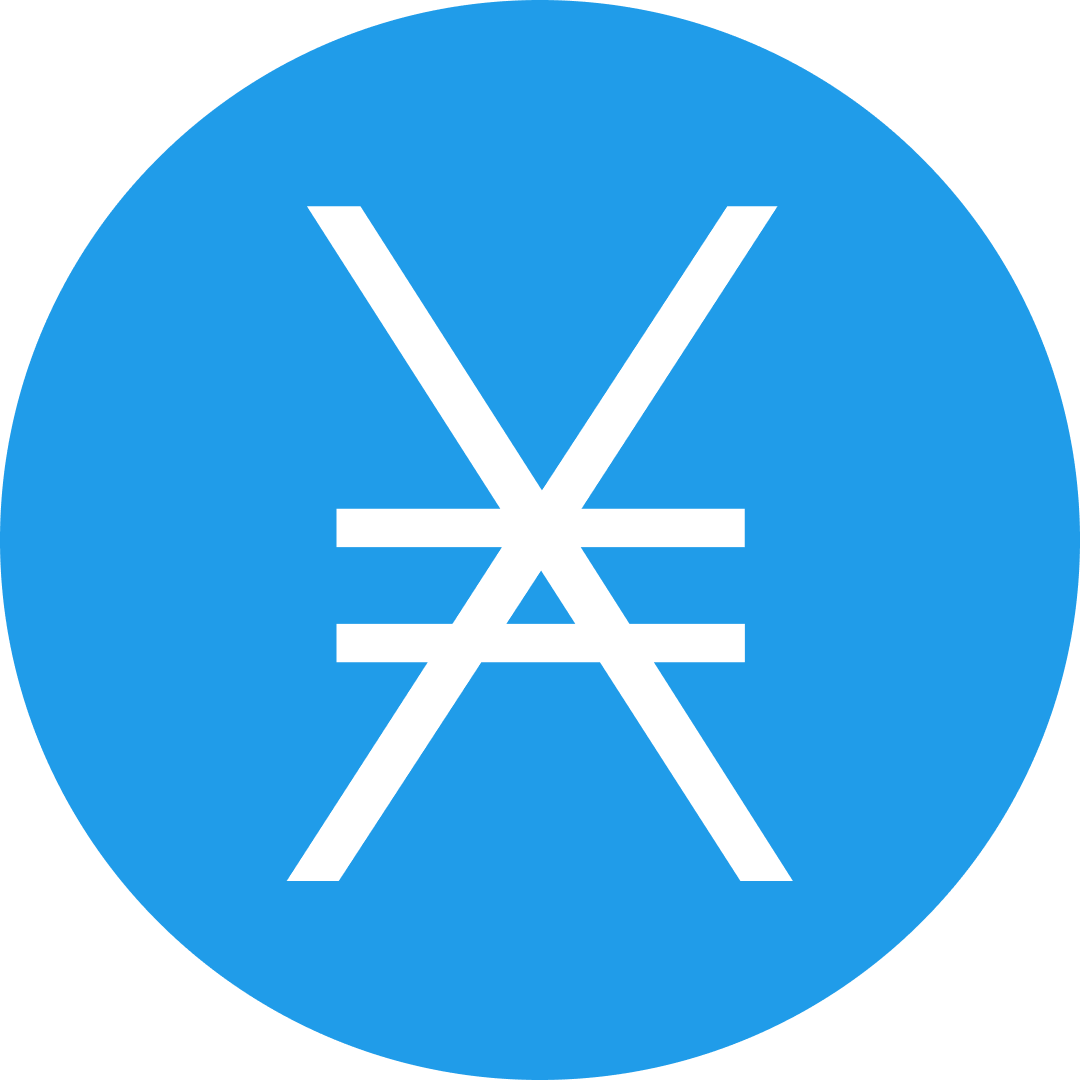 Nano Price
(XNO)
Rank #154
Market Cap
$318,936,784 USD
24h Volume
$104,108,300 USD

(2.26%)

Circulating Supply
133,248,297 XNO
Total Supply
133,248,297 XNO
What Is Nano's Price Today?
Nano (XNO) is trading at $2.39 USD, increasing by 2.26% since yesterday. Nano has traded $104,108,300 USD in the last 24 hours.
Nano (XNO) is the #154 largest cryptocurrency by market cap as of January 28, 2022, with a market cap of $318,936,784 USD.
How Many Nano Coins Are There?
There are currently 133,248,297 Nano coins circulating out of a max supply of 133,248,297.
Buying/Selling Nano On Cryptocurrency Exchanges
Nano is trading on 42 markets. In the last 24 hours, Nano was most traded on OKX, DigiFinex, and Binance. The most traded Nano pairs in the last 24 hours are XNO/USDT, XNO/BTC, and XNO/USD.
Nano Markets
#
Exchange
Market
Volume (24hr)

Price

Volume %

1
OKX
XNO/USDT

5 minutes ago

$71,736,055

71,696,956 USDT

$2.39
68.98%
2
DigiFinex
XNO/USDT

5 minutes ago

$12,967,419

12,942,471 USDT

$2.39
12.47%
3
OKX
XNO/BTC

5 minutes ago

$3,549,347

98 BTC

$2.40
3.41%
4
Binance
XNO/USDT

11 minutes ago

$3,481,560

3,259,229 USDT

$2.23
3.35%
5
Kraken
XNO/USD

5 minutes ago

$3,262,317

3,280,215 USD

$2.41
3.14%
6
Huobi Global
XNO/USDT

5 minutes ago

$3,066,841

3,058,250 USDT

$2.39
2.95%
7
Binance.US
XNO/USD

5 minutes ago

$1,946,203

1,944,003 USD

$2.39
1.87%
8
Kraken
XNO/EUR

5 minutes ago

$1,456,413

1,315,474 EUR

$2.41
1.4%
9
Binance
XNO/BUSD

11 minutes ago

$1,357,486

1,271,369 BUSD

$2.23
1.31%
10
KuCoin
XNO/USDT

5 minutes ago

$1,203,792

1,202,802 USDT

$2.39
1.16%
11
Bitvavo
XNO/EUR

5 minutes ago

$1,118,481

1,009,543 EUR

$2.41
1.08%
12
Binance
XNO/BTC

11 minutes ago

$1,047,055

28 BTC

$2.33
1.01%
13
Mandala Exchange
XNO/USDT

11 minutes ago

$971,583

973,920 USDT

$3.10
0.93%
14
Crypto.com Exchange
XNO/USDT

6 minutes ago

$758,705

759,723 USDT

$2.40
0.73%
15
DigiFinex
XNO/BTC

5 minutes ago

$677,472

19 BTC

$2.38
0.65%
16
Gate.io
XNO/USDT

5 minutes ago

$594,361

599,252 USDT

$2.41
0.57%
17
DragonEX
XNO/USDT

5 minutes ago

$579,323

531,805 USDT

$2.20
0.56%
18
Binance
XNO/ETH

11 minutes ago

$575,906

219 ETH

$2.25
0.55%
19
Kraken
XNO/BTC

5 minutes ago

$551,453

15 BTC

$2.40
0.53%
20
Kraken
XNO/ETH

5 minutes ago

$319,077

135 ETH

$2.41
0.31%
21
Huobi Global
XNO/BTC

5 minutes ago

$231,871

6 BTC

$2.38
0.22%
22
Mandala Exchange
XNO/BUSD

11 minutes ago

$210,933

211,713 BUSD

$3.10
0.2%
23
KuCoin
XNO/BTC

5 minutes ago

$170,966

5 BTC

$2.39
0.16%
24
KuCoin
XNO/KCS

5 minutes ago

$88,853

5,567 KCS

$2.39
0.09%
25
Pionex
XNO/BTC

5 minutes ago

$81,735

2 BTC

$2.39
0.08%
26
Pionex
XNO/USDT

5 minutes ago

$74,079

73,834 USDT

$2.39
0.07%
27
Huobi Global
XNO/ETH

5 minutes ago

$61,065

26 ETH

$2.39
0.06%
28
KuCoin
XNO/ETH

5 minutes ago

$59,626

25 ETH

$2.39
0.06%
29
Tokocrypto
XNO/USDT

11 minutes ago

$46,654

46,868 USDT

$2.23
0.04%
30
Gate.io
XNO/BTC

5 minutes ago

$21,009

1 BTC

$2.40
0.02%
31
WazirX
XNO/USDT

4 days ago

$7,808

7,906 USDT

$2.22
0.01%
32
ProBit Global
XNO/USDT

5 minutes ago

$161

181 USDT

$2.69
0%
33
Dex-Trade
XNO/BTC

11 minutes ago

$0

0 BTC

$2.38
0%
34
Dex-Trade
XNO/ETH

11 minutes ago

$0

0 ETH

$2.33
0%
35
Dex-Trade
XNO/USDT

2 days ago

$0

0 USDT

$5.30
0%
36
CoinEx
XNO/BTC

5 minutes ago

$0

0 BTC

$2.10
0%
37
CoinEx
XNO/USDT

5 minutes ago

$0

0 USDT

$2.35
0%
38
BKEX
XNO/USDT

6 minutes ago

$0

0 USDT

$2.22
0%
39
CoinDCX
XNO/BTC

11 minutes ago

$0

0 BTC

$2.26
0%
40
CoinDCX
XNO/USDT

11 minutes ago

$0

0 USDT

$2.23
0%
41
Zipmex
XNO/IDR

4 hours ago

$0

0 IDR

$1.93
0%
42
Zipmex
XNO/USDT

4 hours ago

$0

0 USDT

$2.20
0%
% of supply in circulation
100%