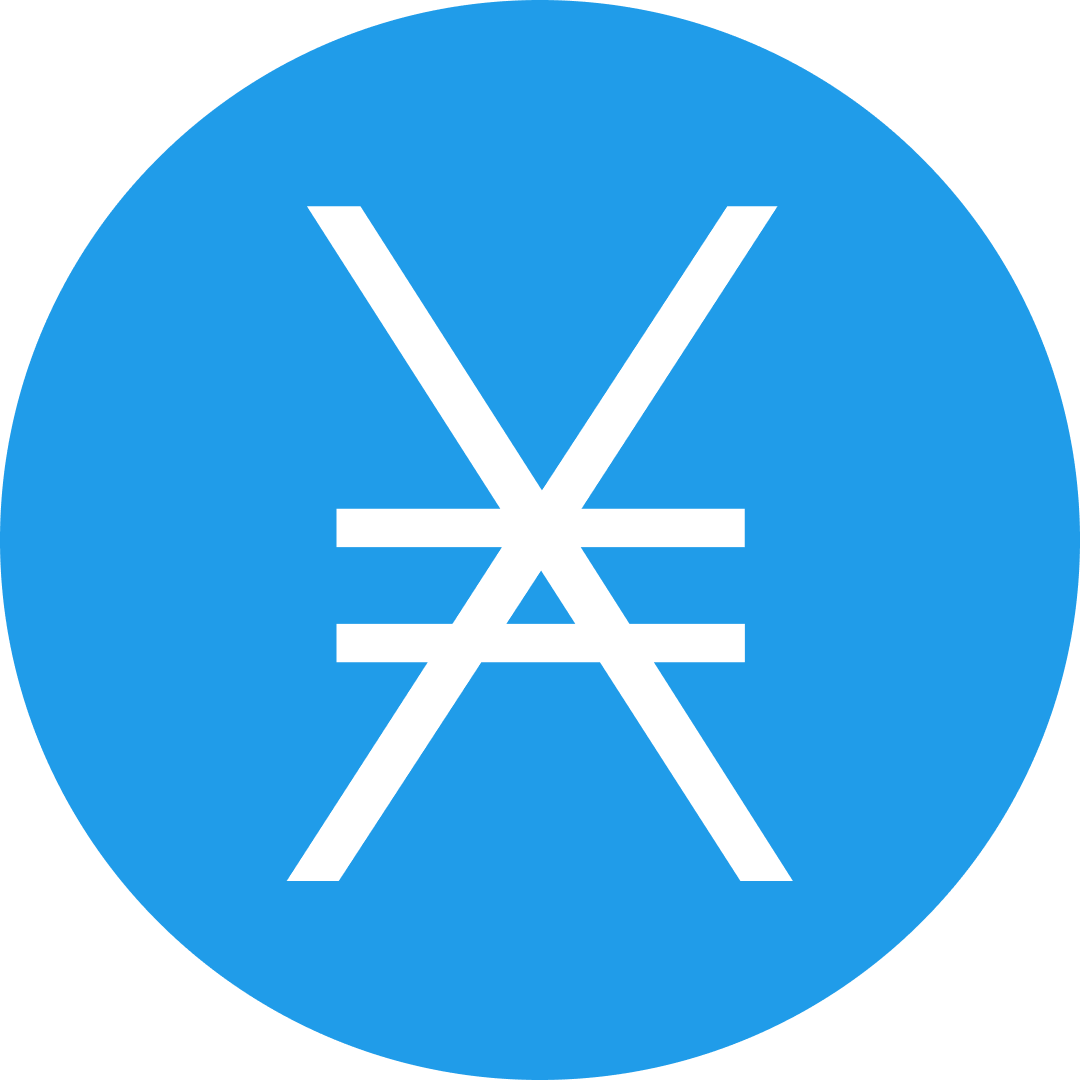 Nano Price
(NANO)
Rank #111
Market Cap
$710,737,022 USD
24h Volume
$19,243,477 USD

(-5.8%)

Circulating Supply
133,248,297 NANO
Total Supply
133,248,297 NANO
What Is Nano's Price Today?
Nano (NANO) is trading at $5.33 USD, decreasing by -5.8% since yesterday. Nano has traded $19,243,477 USD in the last 24 hours.
Nano (NANO) is the #111 largest cryptocurrency by market cap as of September 17, 2021, with a market cap of $710,737,022 USD.
How Many Nano Coins Are There?
There are currently 133,248,297 Nano coins circulating out of a max supply of 133,248,298.
Buying/Selling Nano On Cryptocurrency Exchanges
Nano is trading on 59 markets. In the last 24 hours, Nano was most traded on Binance, Mandala Exchange, and OKEx. The most traded Nano pairs in the last 24 hours are NANO/USDT, NANO/BTC, and NANO/KRW.
Nano Markets
#
Exchange
Market
Volume (24hr)

Price

Volume %

1
Mandala Exchange
NANO/USDT

11 minutes ago

$3,417,274

3,417,644 USDT

$5.33
17.71%
2
Binance
NANO/USDT

10 minutes ago

$3,363,371

3,363,735 USDT

$5.35
17.43%
3
CoinBene
NANO/BTC

11 minutes ago

$2,992,720

64 BTC

$5.33
15.51%
4
OKEx
NANO/USDT

10 minutes ago

$2,492,464

2,492,734 USDT

$5.35
12.92%
5
HitBTC
NANO/USDT

11 minutes ago

$2,013,258

2,013,475 USDT

$5.33
10.43%
6
ProBit Global
NANO/USDT

11 minutes ago

$1,588,974

1,589,146 USDT

$5.33
8.23%
7
ZT
NANO/USDT

11 minutes ago

$1,385,569

1,385,719 USDT

$5.33
7.18%
8
ProBit
NANO/KRW

11 minutes ago

$1,364,542

1,612,916,104 KRW

$5.51
7.07%
9
Binance
NANO/BTC

10 minutes ago

$1,236,812

26 BTC

$5.34
6.41%
10
OKEx
NANO/BTC

10 minutes ago

$907,233

19 BTC

$5.35
4.7%
11
DragonEX
NANO/USDT

11 minutes ago

$882,477

882,572 USDT

$5.30
4.57%
12
Binance.US
NANO/USD

10 minutes ago

$872,230

872,230 USD

$5.35
4.52%
13
HitBTC
NANO/BTC

11 minutes ago

$747,277

16 BTC

$5.33
3.87%
14
Mandala Exchange
NANO/BUSD

11 minutes ago

$667,529

667,737 BUSD

$5.33
3.46%
15
Binance
NANO/BUSD

10 minutes ago

$653,028

653,231 BUSD

$5.34
3.38%
16
Huobi Global
NANO/USDT

10 minutes ago

$436,393

436,441 USDT

$5.35
2.26%
17
Binance JEX
NANO/USDT

11 minutes ago

$433,538

433,585 USDT

$5.33
2.25%
18
KuCoin
NANO/USDT

10 minutes ago

$400,776

400,819 USDT

$5.35
2.08%
19
Mercatox
NANO/BTC

11 minutes ago

$327,434

7 BTC

$5.47
1.7%
20
Binance
NANO/ETH

10 minutes ago

$277,397

82 ETH

$5.35
1.44%
21
Bitvavo
NANO/EUR

11 minutes ago

$259,736

221,518 EUR

$5.36
1.35%
22
Kraken
NANO/EUR

10 minutes ago

$248,614

212,033 EUR

$5.36
1.29%
23
Kraken
NANO/USD

10 minutes ago

$233,072

233,072 USD

$5.34
1.21%
24
Mercatox
NANO/DOGE

11 minutes ago

$197,179

827,826 DOGE

$16.06
1.02%
25
Pionex
NANO/BTC

11 minutes ago

$188,499

4 BTC

$5.33
0.98%
26
Pionex
NANO/USDT

11 minutes ago

$166,353

166,371 USDT

$5.33
0.86%
27
CoinEx
NANO/USDT

10 minutes ago

$152,797

152,814 USDT

$5.33
0.79%
28
Mercatox
NANO/ETH

11 minutes ago

$124,238

37 ETH

$5.52
0.64%
29
Kraken
NANO/BTC

10 minutes ago

$90,743

2 BTC

$5.32
0.47%
30
BiONE
NANO/USDT

11 minutes ago

$70,925

70,932 USDT

$5.33
0.37%
31
HitBTC
NANO/ETH

11 minutes ago

$69,715

21 ETH

$5.33
0.36%
32
Dex-Trade
NANO/USDT

11 minutes ago

$66,606

66,614 USDT

$5.33
0.35%
33
Gate.io
NANO/USDT

10 minutes ago

$53,647

53,653 USDT

$5.34
0.28%
34
Huobi Global
NANO/BTC

10 minutes ago

$46,924

1 BTC

$5.34
0.24%
35
KuCoin
NANO/BTC

10 minutes ago

$31,073

1 BTC

$5.31
0.16%
36
Crypto.com Exchange
NANO/USDT

11 minutes ago

$27,005

27,008 USDT

$5.34
0.14%
37
CoinEx
NANO/BTC

10 minutes ago

$24,784

1 BTC

$5.31
0.13%
38
KuCoin
NANO/ETH

10 minutes ago

$24,634

7 ETH

$5.34
0.13%
39
Tokocrypto
NANO/USDT

11 minutes ago

$22,642

22,644 USDT

$5.33
0.12%
40
Huobi Global
NANO/ETH

10 minutes ago

$21,977

7 ETH

$5.32
0.11%
41
Dex-Trade
NANO/BTC

11 minutes ago

$21,361

0 BTC

$5.34
0.11%
42
Kraken
NANO/ETH

10 minutes ago

$19,748

6 ETH

$5.29
0.1%
43
Zipmex
NANO/IDR

11 minutes ago

$14,240

203,106,415 IDR

$5.40
0.07%
44
Mercatox
BAN/NANO

11 minutes ago

$14,128

1,461,961 BAN

$5.32
0.07%
45
Zipmex
NANO/USDT

11 minutes ago

$11,624

11,625 USDT

$5.34
0.06%
46
Dex-Trade
NANO/ETH

11 minutes ago

$8,853

3 ETH

$5.34
0.05%
47
WazirX
NANO/USDT

11 minutes ago

$7,823

7,824 USDT

$5.38
0.04%
48
Pionex
NANO/ETH

11 minutes ago

$4,271

1 ETH

$5.32
0.02%
49
KuCoin
NANO/KCS

10 minutes ago

$683

60 KCS

$5.30
0%
50
Gate.io
NANO/BTC

10 minutes ago

$678

0 BTC

$5.39
0%
51
CoinDCX
NANO/USDT

11 minutes ago

$173

173 USDT

$5.33
0%
52
CoinDCX
NANO/BTC

11 minutes ago

$11

0 BTC

$5.32
0%
53
DigiFinex
NANO/BTC

11 minutes ago

$0

0 BTC

$6.33
0%
54
DigiFinex
NANO/USDT

11 minutes ago

$0

0 USDT

$6.54
0%
55
Huobi Korea
NANO/ETH

15 hours ago

$0

0 ETH

$5.36
0%
56
Huobi Korea
NANO/BTC

15 hours ago

$0

0 BTC

$5.52
0%
57
Huobi Korea
NANO/USDT

15 hours ago

$0

0 USDT

$5.61
0%
58
qTrade
NANO/BTC

11 minutes ago

$0

0 BTC

$5.77
0%
59
Huobi Indonesia
NANO/USDT

11 minutes ago

$0

0 USDT

$5.33
0%