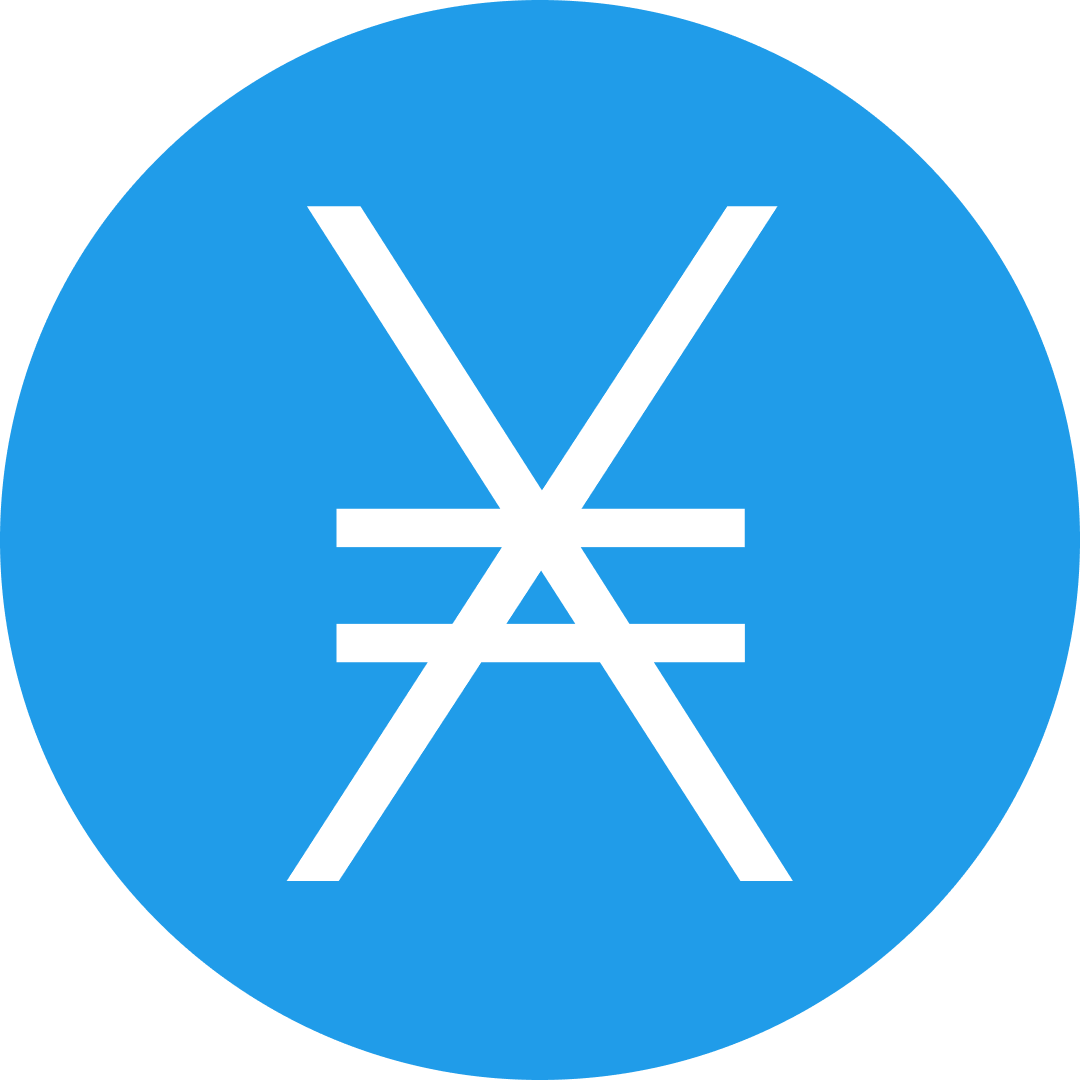 Nano Price
(NANO)
Rank #61
Market Cap
$124,778,763 USD
24h Volume
$5,709,882 USD

(0.43%)

Circulating Supply
133,248,297 NANO
Total Supply
133,248,297 NANO
What Is Nano's Price Today?
Nano (NANO) is trading at $0.93644 USD, increasing by 0.43% since yesterday. Nano has traded $5,709,882 USD in the last 24 hours.
Nano (NANO) is the #61 largest cryptocurrency by market cap as of July 05, 2020, with a market cap of $124,778,763 USD.
How Many Nano Coins Are There?
There are currently 133,248,297 Nano coins circulating out of a max supply of 133,248,297.
Buying/Selling Nano On Cryptocurrency Exchanges
Nano is trading on 50 markets. In the last 24 hours, Nano was most traded on CoinBene, Binance, and DigiFinex. The most traded Nano pairs in the last 24 hours are NANO/BTC, NANO/USDT, and NANO/USD.
Nano Markets
#
Exchange
Market
Volume (24hr)

Price

Volume %

1
CoinBene
NANO/BTC

4 minutes ago

$1,325,415

147 BTC

$0.93424
23.22%
2
Mercatox
NANO/BTC

4 minutes ago

$635,659

71 BTC

$0.94234
11.14%
3
Binance
NANO/USDT

4 minutes ago

$551,886

551,868 USDT

$0.93713
9.67%
4
Binance
NANO/BTC

4 minutes ago

$526,676

59 BTC

$0.93334
9.23%
5
DigiFinex
NANO/USDT

4 minutes ago

$339,876

339,864 USDT

$0.93463
5.96%
6
DigiFinex
NANO/BTC

4 minutes ago

$326,850

36 BTC

$0.93244
5.73%
7
DragonEX
NANO/USDT

4 minutes ago

$195,880

195,874 USDT

$0.93373
3.43%
8
Dex-Trade
NANO/BTC

4 minutes ago

$176,914

20 BTC

$0.93694
3.1%
9
Dex-Trade
NANO/USDT

4 minutes ago

$168,369

168,364 USDT

$0.93503
2.95%
10
ProBit Exchange
NANO/KRW

4 minutes ago

$142,582

171,017,700 KRW

$0.93128
2.5%
11
CoinEx
NANO/USDT

4 minutes ago

$124,805

124,801 USDT

$0.94113
2.19%
12
Binance.US
NANO/USD

4 minutes ago

$121,656

121,656 USD

$0.9355
2.13%
13
OKEx
NANO/USDT

4 minutes ago

$117,856

117,852 USDT

$0.94303
2.07%
14
CoinEx
NANO/BTC

4 minutes ago

$104,051

12 BTC

$0.93811
1.82%
15
ProBit Exchange
NANO/USDT

4 minutes ago

$99,953

99,950 USDT

$0.93503
1.75%
16
OKEx
NANO/BTC

4 minutes ago

$85,978

10 BTC

$0.94504
1.51%
17
Kraken
NANO/USD

4 minutes ago

$71,597

71,597 USD

$0.93567
1.25%
18
Huobi Global
NANO/USDT

4 minutes ago

$65,959

65,957 USDT

$0.93673
1.16%
19
CoinEx
NANO/BCH

4 minutes ago

$61,940

282 BCH

$0.94143
1.09%
20
HitBTC
NANO/BTC

4 minutes ago

$61,094

7 BTC

$0.93964
1.07%
21
Binance
NANO/ETH

4 minutes ago

$52,059

231 ETH

$0.93633
0.91%
22
OKEx
NANO/ETH

4 minutes ago

$51,267

228 ETH

$0.9334
0.9%
23
Huobi Global
NANO/BTC

4 minutes ago

$50,211

6 BTC

$0.93334
0.88%
24
Bitvavo
NANO/EUR

4 minutes ago

$45,502

40,464 EUR

$0.93408
0.8%
25
HitBTC
NANO/USDT

4 minutes ago

$38,020

38,019 USDT

$0.93863
0.67%
26
Binance
NANO/BUSD

4 minutes ago

$26,508

26,509 BUSD

$0.93636
0.46%
27
Kraken
NANO/EUR

4 minutes ago

$22,740

20,223 EUR

$0.93908
0.4%
28
Kraken
NANO/BTC

4 minutes ago

$18,685

2 BTC

$0.93935
0.33%
29
Dex-Trade
NANO/ETH

4 minutes ago

$13,722

61 ETH

$0.9379
0.24%
30
Coindeal
NANO/BTC

4 minutes ago

$12,740

1 BTC

$0.94261
0.22%
31
KuCoin
NANO/BTC

4 minutes ago

$11,580

1 BTC

$0.93262
0.2%
32
Huobi Global
NANO/ETH

4 minutes ago

$10,610

47 ETH

$0.93655
0.19%
33
CoinDCX
NANO/USDT

4 minutes ago

$10,368

10,368 USDT

$0.93713
0.18%
34
Kraken
NANO/ETH

4 minutes ago

$8,301

37 ETH

$0.94519
0.15%
35
HitBTC
NANO/ETH

4 minutes ago

$8,149

36 ETH

$0.93936
0.14%
36
KuCoin
NANO/USDT

4 minutes ago

$6,681

6,681 USDT

$0.93866
0.12%
37
KuCoin
NANO/ETH

4 minutes ago

$5,120

23 ETH

$0.93772
0.09%
38
Mercatox
NANO/DOGE

4 minutes ago

$3,856

1,674,884 DOGE

$0.94355
0.07%
39
Mercatox
BAN/NANO

3 minutes ago

$3,278

3,509,285 BAN

$0.93645
0.06%
40
WazirX
NANO/USDT

4 minutes ago

$1,662

1,662 USDT

$0.95363
0.03%
41
Gate.io
NANO/USDT

4 minutes ago

$409

409 USDT

$0.93623
0.01%
42
CoinDCX
NANO/BTC

4 minutes ago

$354

0 BTC

$0.93334
0.01%
43
Livecoin
NANO/BTC

4 minutes ago

$231

0 BTC

$2.99
0%
44
Huobi Korea
NANO/USDT

4 minutes ago

$48

48 USDT

$0.93673
0%
45
Huobi Korea
NANO/ETH

4 minutes ago

$39

0 ETH

$0.93655
0%
46
Coinall
NANO/BTC

4 minutes ago

$6

0 BTC

$0.94504
0%
47
Txbit
NANO/BTC

4 minutes ago

$0

0 BTC

$1.15
0%
48
Gate.io
NANO/BTC

4 minutes ago

$0

0 BTC

$0.92722
0%
49
Huobi Korea
NANO/BTC

4 minutes ago

$0

0 BTC

$0.93334
0%
50
BitZ
NANO/BTC

4 minutes ago

$0

0 BTC

$0.61203
0%