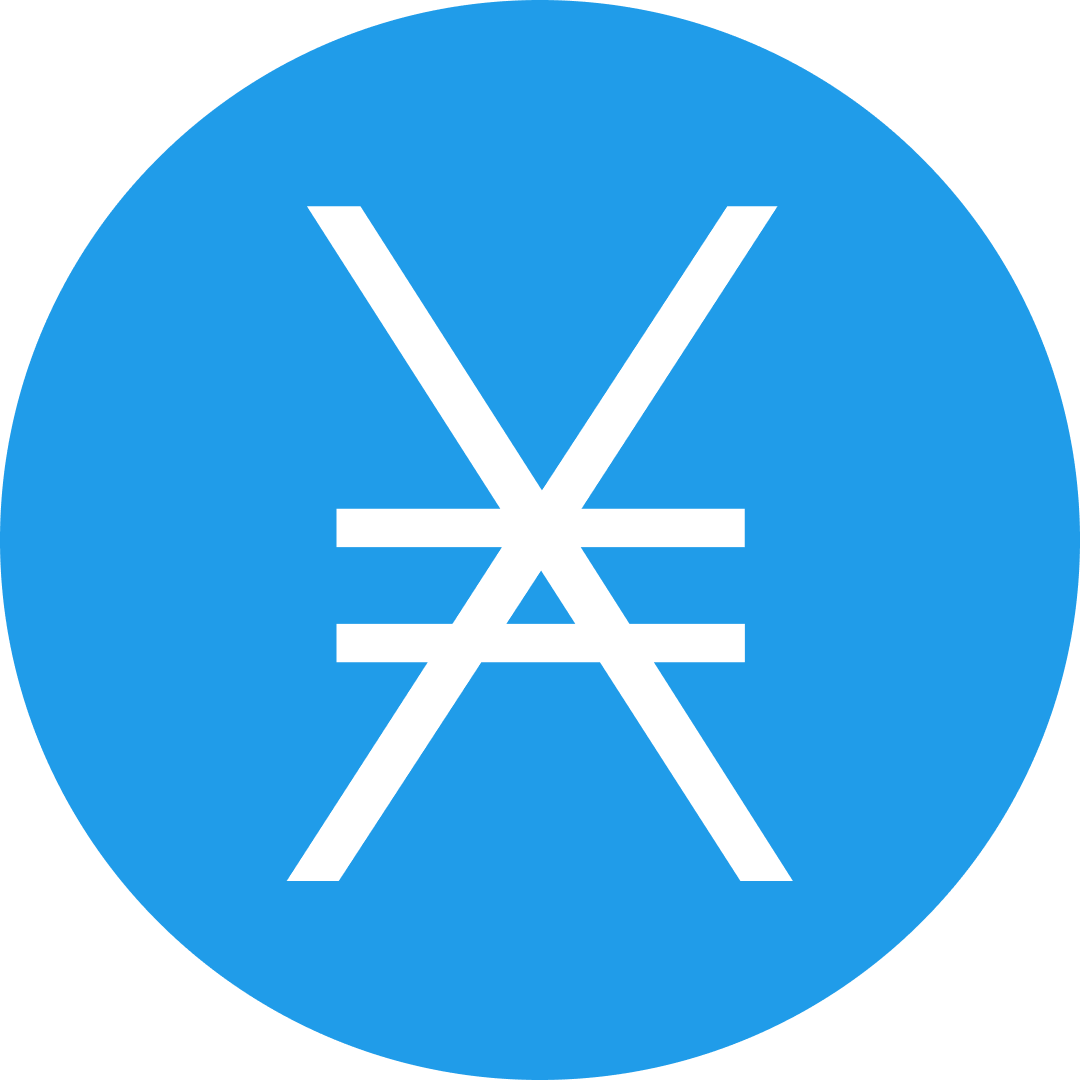 Nano Price
(NANO)
Rank #54
Market Cap
$92,222,136 USD
24h Volume
$2,620,940 USD

(1.37%)

Circulating Supply
133,248,297 NANO
Total Supply
133,248,297 NANO
What Is Nano's Price Today?
Nano (NANO) is trading at $0.69211 USD, increasing by 1.37% since yesterday. Nano has traded $2,620,940 USD in the last 24 hours.
Nano (NANO) is the #54 largest cryptocurrency by market cap as of January 28, 2020, with a market cap of $92,222,136 USD.
How Many Nano Coins Are There?
There are currently 133,248,297 Nano coins circulating out of a max supply of 133,248,297.
Buying/Selling Nano On Cryptocurrency Exchanges
Nano is trading on 48 markets. In the last 24 hours, Nano was most traded on Binance, Mercatox, and DigiFinex. The most traded Nano pairs in the last 24 hours are NANO/BTC, NANO/USDT, and NANO/KRW.
Nano Markets
#
Exchange
Market
Volume (24hr)

Price

Volume %

1
Mercatox
NANO/BTC

5 minutes ago

$539,022

60 BTC

$0.69211
20.69%
2
Binance
NANO/BTC

5 minutes ago

$424,641

48 BTC

$0.68344
16.3%
3
Binance
NANO/USDT

5 minutes ago

$285,007

285,417 USDT

$0.68991
10.94%
4
DigiFinex
NANO/BTC

5 minutes ago

$249,787

28 BTC

$0.68344
9.59%
5
DigiFinex
NANO/USDT

5 minutes ago

$183,827

184,091 USDT

$0.68991
7.06%
6
DragonEX
NANO/USDT

5 minutes ago

$157,119

157,345 USDT

$0.69081
6.03%
7
ProBit Exchange
NANO/USDT

5 minutes ago

$104,551

104,701 USDT

$0.692
4.01%
8
ProBit Exchange
NANO/KRW

5 minutes ago

$101,789

119,778,121 KRW

$0.67135
3.91%
9
CoinEx
NANO/BTC

5 minutes ago

$75,621

8 BTC

$0.688
2.9%
10
CoinBene
NANO/BTC

5 minutes ago

$71,165

8 BTC

$0.68344
2.73%
11
CoinEx
NANO/USDT

5 minutes ago

$52,623

52,699 USDT

$0.6915
2.02%
12
CoinEx
NANO/BCH

5 minutes ago

$49,552

136 BCH

$0.6879
1.9%
13
HitBTC
NANO/BTC

5 minutes ago

$43,790

5 BTC

$0.68193
1.68%
14
Huobi Global
NANO/USDT

5 minutes ago

$40,683

40,741 USDT

$0.69091
1.56%
15
Kraken
NANO/BTC

5 minutes ago

$29,564

3 BTC

$0.68029
1.13%
16
Kraken
NANO/EUR

5 minutes ago

$25,132

22,810 EUR

$0.68544
0.96%
17
Kraken
NANO/USD

5 minutes ago

$23,306

23,306 USD

$0.68083
0.89%
18
Binance
NANO/ETH

5 minutes ago

$20,858

121 ETH

$0.69463
0.8%
19
KuCoin
NANO/BTC

5 minutes ago

$19,273

2 BTC

$0.68335
0.74%
20
Kraken
NANO/ETH

5 minutes ago

$18,153

105 ETH

$0.66772
0.7%
21
Huobi Global
NANO/BTC

5 minutes ago

$13,726

2 BTC

$0.68344
0.53%
22
HitBTC
NANO/USDT

5 minutes ago

$12,770

12,789 USDT

$0.69234
0.49%
23
KuCoin
NANO/USDT

5 minutes ago

$11,562

11,579 USDT

$0.68782
0.44%
24
Coindeal
NANO/BTC

5 minutes ago

$7,970

1 BTC

$0.68076
0.31%
25
Binance US
NANO/USD

5 minutes ago

$7,929

7,929 USD

$0.6907
0.3%
26
OKEx
NANO/BTC

5 minutes ago

$6,079

1 BTC

$0.67898
0.23%
27
Binance
NANO/BNB

5 minutes ago

$6,092

343 BNB

$0.69362
0.23%
28
HitBTC
NANO/ETH

5 minutes ago

$3,867

22 ETH

$0.69459
0.15%
29
Coinall
NANO/BTC

5 minutes ago

$3,513

0 BTC

$0.67898
0.13%
30
Mercatox
NANO/DOGE

5 minutes ago

$3,233

1,348,175 DOGE

$0.68928
0.12%
31
KuCoin
NANO/ETH

5 minutes ago

$3,046

18 ETH

$0.6924
0.12%
32
Huobi Global
NANO/ETH

5 minutes ago

$2,867

17 ETH

$0.69221
0.11%
33
Bitvavo
NANO/EUR

5 minutes ago

$2,121

1,925 EUR

$0.68813
0.08%
34
OKEx
NANO/USDT

5 minutes ago

$1,549

1,551 USDT

$0.68901
0.06%
35
Dex-Trade
NANO/BTC

5 minutes ago

$964

0 BTC

$0.68854
0.04%
36
Gate.io
NANO/USDT

5 minutes ago

$941

942 USDT

$0.6963
0.04%
37
Dex-Trade
NANO/USDT

5 minutes ago

$772

773 USDT

$0.69268
0.03%
38
Mercatox
BAN/NANO

5 minutes ago

$313

683,001 BAN

$0.69001
0.01%
39
Livecoin
NANO/BTC

5 minutes ago

$213

0 BTC

$0.8439
0.01%
40
WazirX
NANO/USDT

5 minutes ago

$138

138 USDT

$0.68392
0.01%
41
Huobi Korea
NANO/BTC

5 minutes ago

$103

0 BTC

$0.68344
0%
42
Huobi Korea
NANO/USDT

5 minutes ago

$35

35 USDT

$0.69091
0%
43
Dex-Trade
NANO/ETH

5 minutes ago

$24

0 ETH

$0.68769
0%
44
Huobi Korea
NANO/ETH

5 minutes ago

$0

0 ETH

$0.69221
0%
45
OKEx
NANO/ETH

5 minutes ago

$0

0 ETH

$0.71822
0%
46
BitZ
NANO/BTC

5 minutes ago

$0

0 BTC

$0.2531
0%
47
Txbit
NANO/BTC

6 minutes ago

$0

0 BTC

$0.8933
0%
48
Gate.io
NANO/BTC

5 minutes ago

$0

0 BTC

$0.71605
0%