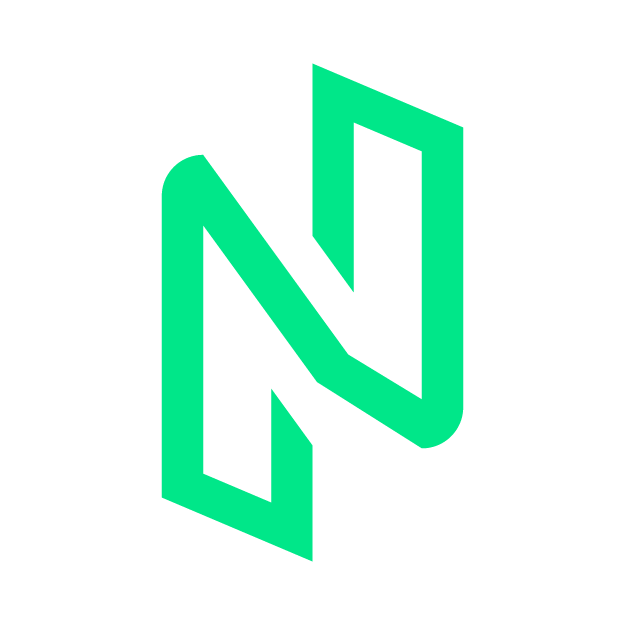 NULS Price
(NULS)
Rank #147
Market Cap
$19,278,037 USD
24h Volume
$1,774,095 USD

(0.17%)

Circulating Supply
73,770,500 NULS
Total Supply
105,838,574 NULS
What Is NULS's Price Today?
NULS (NULS) is trading at $0.26132 USD, increasing by 0.17% since yesterday. NULS has traded $1,774,095 USD in the last 24 hours.
NULS (NULS) is the #147 largest cryptocurrency by market cap as of January 26, 2020, with a market cap of $19,278,037 USD.
What Is NULS Cryptocurrency (NULS)?
Is Anything You Want In A Blockchain World
How Many NULS Coins Are There?
There are currently 73,770,500 NULS coins circulating out of a max supply of 210,000,000.
Buying/Selling NULS On Cryptocurrency Exchanges
NULS is trading on 30 markets. In the last 24 hours, NULS was most traded on DragonEX, OKEx, and BitZ. The most traded NULS pairs in the last 24 hours are NULS/USDT, NULS/BTC, and NULS/BZ.
NULS Markets
#
Exchange
Market
Volume (24hr)

Price

Volume %

1
DragonEX
NULS/USDT

4 minutes ago

$647,779

646,498 USDT

$0.26573
36.52%
2
OKEx
NULS/USDT

4 minutes ago

$204,889

204,484 USDT

$0.26583
11.55%
3
BitZ
NULS/BZ

4 minutes ago

$183,293

1,086,107 BZ

$0.24744
10.33%
4
BitZ
NULS/BTC

4 minutes ago

$126,259

15 BTC

$0.24226
7.12%
5
Huobi Global
NULS/USDT

4 minutes ago

$107,765

107,552 USDT

$0.26462
6.08%
6
Binance
NULS/BTC

4 minutes ago

$101,829

12 BTC

$0.26514
5.74%
7
OKEx
NULS/BTC

4 minutes ago

$93,428

11 BTC

$0.26177
5.27%
8
OKEx
NULS/ETH

4 minutes ago

$82,191

503 ETH

$0.26635
4.63%
9
Huobi Global
NULS/BTC

4 minutes ago

$64,258

8 BTC

$0.26472
3.62%
10
Binance
NULS/USDT

4 minutes ago

$41,389

41,307 USDT

$0.26683
2.33%
11
BitZ
NULS/USDT

4 minutes ago

$40,505

40,425 USDT

$0.24098
2.28%
12
CHAOEX
NULS/ETH

4 minutes ago

$35,071

215 ETH

$0.26664
1.98%
13
CHAOEX
NULS/BTC

4 minutes ago

$19,677

2 BTC

$0.26557
1.11%
14
Bitvavo
NULS/EUR

3 minutes ago

$6,648

6,030 EUR

$0.2628
0.37%
15
TOKOK
NULS/ETH

4 minutes ago

$4,974

30 ETH

$0.26858
0.28%
16
Binance
NULS/ETH

4 minutes ago

$4,836

30 ETH

$0.26858
0.27%
17
Huobi Global
NULS/ETH

4 minutes ago

$3,220

20 ETH

$0.26553
0.18%
18
KuCoin
NULS/BTC

4 minutes ago

$3,167

0 BTC

$0.26616
0.18%
19
Binance
NULS/BNB

4 minutes ago

$1,569

91 BNB

$0.26516
0.09%
20
Huobi Korea
NULS/BTC

4 minutes ago

$204

0 BTC

$0.26438
0.01%
21
KuCoin
NULS/ETH

4 minutes ago

$152

1 ETH

$0.2678
0.01%
22
Bibox
NULS/BTC

4 minutes ago

$27

0 BTC

$0.27992
0%
23
Bibox
NULS/USDT

4 minutes ago

$3

3 USDT

$0.2505
0%
24
WazirX
NULS/BTC

4 minutes ago

$0

0 BTC

$0.69638
0%
25
BitRabbit
NULS/BTC

4 minutes ago

$0

0 BTC

$0.0092
0%
26
Huobi Korea
NULS/USDT

3 minutes ago

$0

0 USDT

$0.26462
0%
27
Huobi Korea
NULS/ETH

4 minutes ago

$0

0 ETH

$0.26553
0%
28
IDAX
NULS/ETH

4 minutes ago

$0

0 ETH

$0.31349
0%
29
IDAX
NULS/USDT

4 minutes ago

$0

0 USDT

$0.285
0%
30
IDAX
NULS/BTC

4 minutes ago

$0

0 BTC

$0.32037
0%