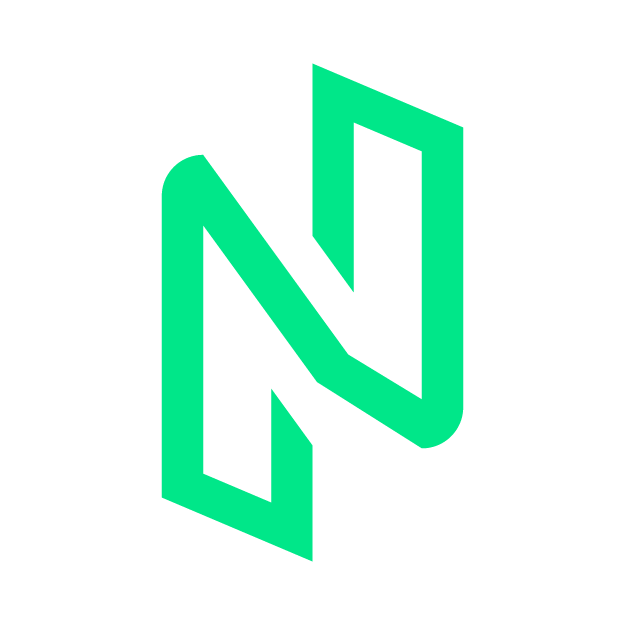 NULS Price
(NULS)
Rank #336
Market Cap
$24,798,667 USD
24h Volume
$6,769,116 USD

(-0.36%)

Circulating Supply
99,620,739 NULS
Total Supply
111,697,638 NULS
What Is NULS's Price Today?
NULS (NULS) is trading at $0.24893 USD, decreasing by -0.36% since yesterday. NULS has traded $6,769,116 USD in the last 24 hours.
NULS (NULS) is the #336 largest cryptocurrency by market cap as of December 01, 2020, with a market cap of $24,798,667 USD.
What Is NULS Cryptocurrency (NULS)?
Is Anything You Want In A Blockchain World
How Many NULS Coins Are There?
There are currently 99,620,739 NULS coins circulating out of a max supply of 210,000,000.
Buying/Selling NULS On Cryptocurrency Exchanges
NULS is trading on 44 markets. In the last 24 hours, NULS was most traded on Binance JEX, OKEx, and Dcoin. The most traded NULS pairs in the last 24 hours are NULS/USDT, NULS/ETH, and NULS/BTC.
NULS Markets
#
Exchange
Market
Volume (24hr)

Price

Volume %

1
Binance JEX
NULS/USDT

16 minutes ago

$1,844,600

1,842,498 USDT

$0.23677
27.33%
2
OKEx
NULS/ETH

13 minutes ago

$1,384,786

2,348 ETH

$0.24771
20.52%
3
Dcoin
NULS/USDT

16 minutes ago

$1,342,142

1,340,675 USDT

$0.24877
19.89%
4
WBF Exchange
NULS/USDT

16 minutes ago

$702,041

701,274 USDT

$0.24016
10.4%
5
BitZ
NULS/USDT

16 minutes ago

$499,419

498,873 USDT

$0.24567
7.4%
6
BitMart
NULS/USDT

16 minutes ago

$437,341

436,863 USDT

$0.24877
6.48%
7
Binance
NULS/USDT

13 minutes ago

$309,044

308,706 USDT

$0.24867
4.58%
8
Huobi Global
NULS/USDT

13 minutes ago

$288,416

288,101 USDT

$0.24987
4.27%
9
TOKOK
NULS/USDT

16 minutes ago

$262,645

262,358 USDT

$0.24867
3.89%
10
OKEx
NULS/USDT

13 minutes ago

$241,663

241,399 USDT

$0.24537
3.58%
11
BitZ
NULS/BTC

16 minutes ago

$223,139

12 BTC

$0.24867
3.31%
12
Binance
NULS/BTC

13 minutes ago

$197,338

10 BTC

$0.25018
2.92%
13
BitZ
NULS/BZ

a month ago

$164,561

2,182,973 BZ

$0.13722
2.44%
14
OKEx
NULS/BTC

13 minutes ago

$138,554

7 BTC

$0.2498
2.05%
15
Huobi Global
NULS/BTC

13 minutes ago

$123,500

7 BTC

$0.24961
1.83%
16
BW.com
NULS/USDT

16 minutes ago

$121,537

121,404 USDT

$0.24877
1.8%
17
DragonEX
NULS/USDT

16 minutes ago

$109,998

109,878 USDT

$0.24597
1.63%
18
Huobi Global
NULS/ETH

13 minutes ago

$94,047

159 ETH

$0.25007
1.39%
19
BigONE
NULS/USDT

16 minutes ago

$74,825

74,743 USDT

$0.24867
1.11%
20
Bibox
NULS/BTC

13 minutes ago

$46,888

2 BTC

$0.20003
0.69%
21
BiONE
NULS/USDT

16 minutes ago

$38,607

38,565 USDT

$0.24917
0.57%
22
Bibox
NULS/USDT

16 minutes ago

$25,196

25,169 USDT

$0.25228
0.37%
23
Binance
NULS/ETH

13 minutes ago

$23,379

40 ETH

$0.30625
0.35%
24
NovaDAX
NULS/BRL

16 minutes ago

$22,255

117,499 BRL

$0.25269
0.33%
25
Bitvavo
NULS/EUR

16 minutes ago

$18,450

15,392 EUR

$0.24917
0.27%
26
TOKOK
NULS/ETH

19 days ago

$16,888

29 ETH

$0.35994
0.25%
27
BiONE
NULS/BTC

18 days ago

$14,425

1 BTC

$0.27857
0.21%
28
CDAX
NULS/USDT

16 minutes ago

$9,957

9,946 USDT

$0.24917
0.15%
29
ATOMARS
NULS/USDT

16 minutes ago

$8,646

8,636 USDT

$0.24827
0.13%
30
NovaDAX
NULS/USDT

16 minutes ago

$7,663

7,655 USDT

$0.25508
0.11%
31
Huobi Korea
NULS/USDT

16 minutes ago

$7,320

7,312 USDT

$0.24917
0.11%
32
CoinTiger
NULS/USDT

16 minutes ago

$6,567

6,560 USDT

$0.24817
0.1%
33
ATOMARS
NULS/BTC

16 minutes ago

$4,755

0 BTC

$0.24848
0.07%
34
KuCoin
NULS/BTC

13 minutes ago

$3,166

0 BTC

$0.25037
0.05%
35
Huobi Korea
NULS/BTC

16 minutes ago

$531

0 BTC

$0.24886
0.01%
36
NovaDAX
NULS/ETH

16 minutes ago

$177

0 ETH

$0.2483
0%
37
NovaDAX
NULS/BTC

16 minutes ago

$126

0 BTC

$0.25207
0%
38
WazirX
NULS/BTC

16 minutes ago

$45

0 BTC

$0.25832
0%
39
Bitvavo
NULS/BTC

4 days ago

$44

0 BTC

$0.27338
0%
40
KuCoin
NULS/ETH

13 minutes ago

$13

0 ETH

$0.25154
0%
41
Huobi Korea
NULS/ETH

16 minutes ago

$9

0 ETH

$0.24889
0%
42
BitRabbit
NULS/BTC

3 days ago

$0

0 BTC

$0.18924
0%
43
OKEx Korea
NULS/USDT

16 minutes ago

$0

0 USDT

$0.24537
0%
44
ATOMARS
NULS/ETH

16 minutes ago

$0

0 ETH

$0.31679
0%
% of supply in circulation
89.2%
Blockchain
NULS