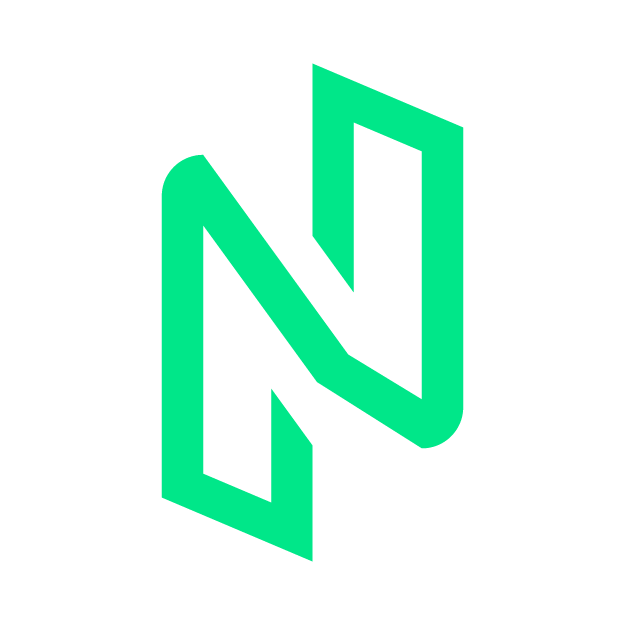 NULS Price
(NULS)
Rank #575
Market Cap
$53,193,561 USD
24h Volume
$20,498,429 USD

(-3.31%)

Circulating Supply
99,620,739 NULS
Total Supply
111,697,638 NULS
What Is NULS's Price Today?
NULS (NULS) is trading at $0.53396 USD, decreasing by -3.31% since yesterday. NULS has traded $20,498,429 USD in the last 24 hours.
NULS (NULS) is the #575 largest cryptocurrency by market cap as of January 19, 2022, with a market cap of $53,193,561 USD.
What Is NULS Cryptocurrency (NULS)?
Is Anything You Want In A Blockchain World
How Many NULS Coins Are There?
There are currently 99,620,739 NULS coins circulating out of a max supply of 210,000,000.
Buying/Selling NULS On Cryptocurrency Exchanges
NULS is trading on 35 markets. In the last 24 hours, NULS was most traded on Binance, OKX, and Mandala Exchange. The most traded NULS pairs in the last 24 hours are NULS/USDT, NULS/BTC, and NULS/EUR.
NULS Markets
#
Exchange
Market
Volume (24hr)

Price

Volume %

1
Binance
NULS/USDT

17 minutes ago

$5,923,927

5,898,895 USDT

$0.53034
28.92%
2
OKX
NULS/USDT

17 minutes ago

$5,256,916

5,183,343 USDT

$0.52514
25.66%
3
Mandala Exchange
NULS/USDT

18 minutes ago

$4,827,386

4,821,519 USDT

$0.59606
23.57%
4
Dcoin
NULS/USDT

17 minutes ago

$2,855,357

2,839,536 USDT

$0.52964
13.94%
5
MEXC
NULS/USDT

18 minutes ago

$1,433,868

1,426,731 USDT

$0.52994
7%
6
Bitvavo
NULS/EUR

17 minutes ago

$1,062,082

931,002 EUR

$0.52949
5.19%
7
Binance
NULS/BTC

17 minutes ago

$925,034

22 BTC

$0.52911
4.52%
8
OKX
NULS/BTC

17 minutes ago

$877,666

21 BTC

$0.52408
4.28%
9
OKX
NULS/ETH

17 minutes ago

$485,684

152 ETH

$0.52251
2.37%
10
AEX
NULS/USDT

17 minutes ago

$311,628

309,316 USDT

$0.52864
1.52%
11
Gate.io
NULS/USDT

17 minutes ago

$275,286

272,002 USDT

$0.52624
1.34%
12
CoinTiger
NULS/USDT

17 minutes ago

$273,173

269,863 USDT

$0.52614
1.33%
13
Huobi Global
NULS/USDT

17 minutes ago

$212,319

214,733 USDT

$0.53865
1.04%
14
DragonEX
NULS/USDT

17 minutes ago

$205,507

208,886 USDT

$0.54135
1%
15
Binance
NULS/BUSD

17 minutes ago

$137,903

137,190 BUSD

$0.5298
0.67%
16
BitMart
NULS/USDT

17 minutes ago

$124,877

123,693 USDT

$0.52754
0.61%
17
Pionex
NULS/USDT

18 minutes ago

$77,243

78,644 USDT

$0.54305
0.38%
18
Gate.io
NULS/ETH

17 minutes ago

$53,200

17 ETH

$0.52939
0.26%
19
NovaDAX
NULS/BRL

17 minutes ago

$47,010

255,464 BRL

$0.52953
0.23%
20
Pionex
NULS/BTC

18 minutes ago

$46,094

1 BTC

$0.54126
0.23%
21
Huobi Global
NULS/BTC

17 minutes ago

$15,151

0 BTC

$0.54336
0.07%
22
CoinDCX
NULS/USDT

17 minutes ago

$12,332

12,264 USDT

$0.52964
0.06%
23
CoinEx
NULS/USDT

17 minutes ago

$12,331

12,202 USDT

$0.52704
0.06%
24
CoinDCX
NULS/BTC

17 minutes ago

$8,546

0 BTC

$0.52911
0.04%
25
KuCoin
NULS/BTC

17 minutes ago

$7,932

0 BTC

$0.59032
0.04%
26
Huobi Global
NULS/ETH

17 minutes ago

$3,754

1 ETH

$0.53815
0.02%
27
PancakeSwap
NULS/WBNB

17 minutes ago

$3,302

7 WBNB

$0.53463
0.02%
28
WazirX
NULS/USDT

18 minutes ago

$2,488

2,469 USDT

$0.52934
0.01%
29
NovaDAX
NULS/USDT

17 minutes ago

$2,226

2,245 USDT

$0.53715
0.01%
30
NovaDAX
NULS/BTC

17 minutes ago

$595

0 BTC

$0.53707
0%
31
PancakeSwap
NULS/BUSD

17 minutes ago

$480

485 BUSD

$0.53797
0%
32
KuCoin
NULS/ETH

17 minutes ago

$315

0 ETH

$0.59166
0%
33
WazirX
NULS/BTC

17 minutes ago

$125

0 BTC

$0.53624
0%
34
CherrySwap
USDT/NULS

17 minutes ago

$2

2 USDT

$0.53225
0%
35
CherrySwap
NULS/WOKT

17 minutes ago

$0

0 WOKT

$1.10
0%
% of supply in circulation
89.2%
Blockchain
NULS