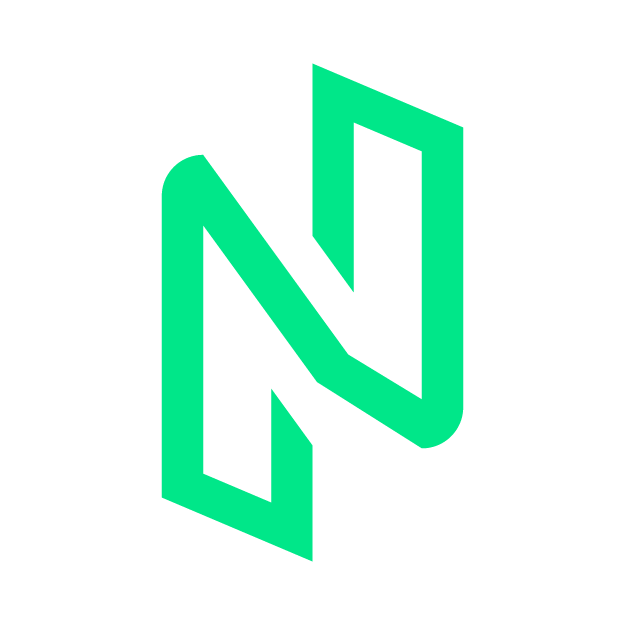 NULS Price
(NULS)
Rank #615
Market Cap
$16,497,522 USD
24h Volume
$4,343,878 USD

(3.35%)

Circulating Supply
99,620,739 NULS
Total Supply
111,697,638 NULS
What Is NULS's Price Today?
NULS (NULS) is trading at $0.1656 USD, increasing by 3.35% since yesterday. NULS has traded $4,343,878 USD in the last 24 hours.
NULS (NULS) is the #615 largest cryptocurrency by market cap as of July 01, 2022, with a market cap of $16,497,522 USD.
What Is NULS Cryptocurrency (NULS)?
Is Anything You Want In A Blockchain World
How Many NULS Coins Are There?
There are currently 99,620,739 NULS coins circulating out of a max supply of 210,000,000.
Buying/Selling NULS On Cryptocurrency Exchanges
NULS is trading on 42 markets. In the last 24 hours, NULS was most traded on Binance, Bitcoiva, and OKX. The most traded NULS pairs in the last 24 hours are NULS/USDT, NULS/INR, and NULS/BTC.
NULS Markets
#
Exchange
Market
Volume (24hr)

Price

Volume %

1
Binance
NULS/USDT

7 minutes ago

$1,394,697

1,396,201 USDT

$0.16412
32.09%
2
Bitcoiva
NULS/INR

7 minutes ago

$877,676

69,250,836 INR

$0.17666
20.2%
3
Dcoin
NULS/USDT

7 minutes ago

$560,457

561,064 USDT

$0.16402
12.9%
4
Binance
NULS/BTC

7 minutes ago

$455,559

24 BTC

$0.16492
10.48%
5
Bitcoiva
NULS/USDT

7 minutes ago

$433,546

434,014 USDT

$0.16622
9.98%
6
OKX
NULS/USDT

7 minutes ago

$380,554

380,966 USDT

$0.16402
8.76%
7
OKX
NULS/ETH

7 minutes ago

$370,585

353 ETH

$0.19864
8.53%
8
Binance
NULS/BUSD

7 minutes ago

$229,418

229,673 BUSD

$0.16392
5.28%
9
CoinTiger
NULS/USDT

7 minutes ago

$216,604

216,838 USDT

$0.16382
4.98%
10
ZT
NULS/USDT

8 minutes ago

$168,647

168,829 USDT

$0.16422
3.88%
11
AEX
NULS/USDT

8 minutes ago

$161,598

161,775 USDT

$0.16552
3.72%
12
MEXC
NULS/USDT

7 minutes ago

$140,056

140,207 USDT

$0.16402
3.22%
13
BitMart
NULS/USDT

7 minutes ago

$132,857

133,001 USDT

$0.16432
3.06%
14
Bitvavo
NULS/EUR

7 minutes ago

$122,887

117,494 EUR

$0.16429
2.83%
15
OKX
NULS/BTC

7 minutes ago

$40,967

2 BTC

$0.16454
0.94%
16
Huobi Global
NULS/USDT

7 minutes ago

$34,550

34,587 USDT

$0.16582
0.8%
17
NovaDAX
NULS/BRL

7 minutes ago

$21,849

114,777 BRL

$0.16654
0.5%
18
Pionex
NULS/USDT

7 minutes ago

$16,921

16,939 USDT

$0.16472
0.39%
19
Pionex
NULS/BTC

7 minutes ago

$14,379

1 BTC

$0.16339
0.33%
20
Gate.io
NULS/USDT

7 minutes ago

$13,712

13,726 USDT

$0.16582
0.32%
21
KuCoin
NULS/BTC

7 minutes ago

$12,477

1 BTC

$0.16358
0.29%
22
XT.COM
NULS/USDT

7 minutes ago

$8,844

8,853 USDT

$0.17431
0.2%
23
KuCoin
NULS/ETH

7 minutes ago

$6,137

6 ETH

$0.16112
0.14%
24
CoinEx
NULS/USDT

7 minutes ago

$5,012

5,018 USDT

$0.16501
0.12%
25
Huobi Global
NULS/BTC

7 minutes ago

$1,362

0 BTC

$0.16511
0.03%
26
NovaDAX
NULS/BTC

7 minutes ago

$671

0 BTC

$0.17011
0.02%
27
Tokocrypto
NULS/USDT

7 minutes ago

$461

461 USDT

$0.16412
0.01%
28
PancakeSwap
NULS/WBNB

7 minutes ago

$380

2 WBNB

$0.1653
0.01%
29
CoinDCX
NULS/USDT

7 minutes ago

$226

227 USDT

$0.16412
0.01%
30
CoinDCX
NULS/BTC

7 minutes ago

$182

0 BTC

$0.16492
0%
31
PancakeSwap
NULS/BUSD

7 minutes ago

$149

149 BUSD

$0.16728
0%
32
MDEX
USDT/NULS

7 minutes ago

$93

226 USDT

$0.16549
0%
33
Gate.io
NULS/ETH

7 minutes ago

$52

0 ETH

$0.16743
0%
34
Huobi Global
NULS/ETH

a day ago

$45

0 ETH

$0.15874
0%
35
NovaDAX
NULS/USDT

7 minutes ago

$28

28 USDT

$0.16832
0%
36
WazirX
NULS/USDT

7 minutes ago

$16

16 USDT

$0.16752
0%
37
WazirX
NULS/BTC

7 minutes ago

$0

0 BTC

$0.17126
0%
38
CherrySwap
USDT/NULS

7 minutes ago

$0

0 USDT

$0.16549
0%
39
CherrySwap
NULS/WOKT

7 minutes ago

$0

0 WOKT

$0.25719
0%
40
CherrySwap
FILK/NULS

7 minutes ago

$0

0 FILK

$0.16549
0%
41
Vauld
NULS/INR

7 minutes ago

$0

0 INR

$0.17153
0%
42
Vauld
NULS/USDT

7 minutes ago

$0

0 USDT

$0.16412
0%