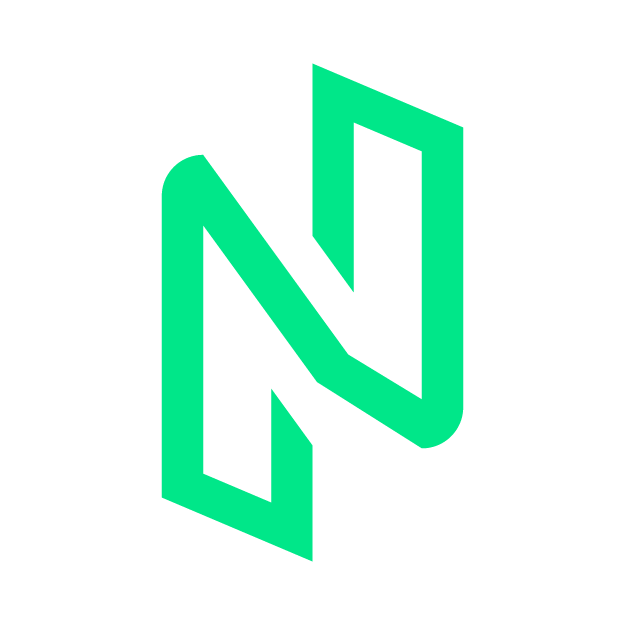 NULS Price
(NULS)
Rank #454
Market Cap
$37,604,911 USD
24h Volume
$25,340,128 USD

(2%)

Circulating Supply
99,620,739 NULS
Total Supply
111,697,638 NULS
What Is NULS's Price Today?
NULS (NULS) is trading at $0.37748 USD, increasing by 2% since yesterday. NULS has traded $25,340,128 USD in the last 24 hours.
NULS (NULS) is the #454 largest cryptocurrency by market cap as of June 25, 2021, with a market cap of $37,604,911 USD.
What Is NULS Cryptocurrency (NULS)?
Is Anything You Want In A Blockchain World
How Many NULS Coins Are There?
There are currently 99,620,739 NULS coins circulating out of a max supply of 210,000,000.
Buying/Selling NULS On Cryptocurrency Exchanges
NULS is trading on 44 markets. In the last 24 hours, NULS was most traded on BitZ, OKEx, and Dcoin. The most traded NULS pairs in the last 24 hours are NULS/USDT, NULS/BTC, and NULS/ETH.
NULS Markets
#
Exchange
Market
Volume (24hr)

Price

Volume %

1
BitZ
NULS/USDT

6 minutes ago

$16,445,117

16,438,855 USDT

$0.37974
64.9%
2
Dcoin
NULS/USDT

6 minutes ago

$1,575,644

1,575,044 USDT

$0.37694
6.22%
3
OKEx
NULS/USDT

4 minutes ago

$1,251,097

1,250,620 USDT

$0.37734
4.94%
4
Binance
NULS/USDT

4 minutes ago

$1,209,172

1,208,712 USDT

$0.37704
4.77%
5
BitZ
NULS/BTC

6 minutes ago

$1,163,096

34 BTC

$0.37625
4.59%
6
BitMart
NULS/USDT

6 minutes ago

$1,004,377

1,003,995 USDT

$0.37704
3.96%
7
OKEx
NULS/ETH

4 minutes ago

$719,090

377 ETH

$0.37587
2.84%
8
Bibox
NULS/USDT

3 days ago

$309,657

309,539 USDT

$0.4169
1.22%
9
TOKOK
NULS/USDT

6 minutes ago

$289,263

289,153 USDT

$0.37744
1.14%
10
OKEx
NULS/BTC

4 minutes ago

$266,018

8 BTC

$0.37659
1.05%
11
Binance
NULS/BTC

4 minutes ago

$260,330

8 BTC

$0.37693
1.03%
12
Bitvavo
NULS/EUR

6 minutes ago

$216,894

181,584 EUR

$0.37948
0.86%
13
Huobi Global
NULS/USDT

4 minutes ago

$197,514

197,439 USDT

$0.37654
0.78%
14
Binance JEX
NULS/USDT

6 minutes ago

$197,501

197,426 USDT

$0.37744
0.78%
15
BigONE
NULS/USDT

6 minutes ago

$158,328

158,268 USDT

$0.37754
0.62%
16
DragonEX
NULS/USDT

6 minutes ago

$120,443

120,397 USDT

$0.37974
0.48%
17
BiONE
NULS/USDT

6 minutes ago

$68,921

68,894 USDT

$0.37734
0.27%
18
Huobi Global
NULS/BTC

4 minutes ago

$57,830

2 BTC

$0.37693
0.23%
19
Huobi Global
NULS/ETH

4 minutes ago

$53,963

28 ETH

$0.37587
0.21%
20
Gate.io
NULS/USDT

4 minutes ago

$53,129

53,109 USDT

$0.37734
0.21%
21
NovaDAX
NULS/BRL

6 minutes ago

$36,527

179,513 BRL

$0.3835
0.14%
22
Pionex
NULS/USDT

6 minutes ago

$33,180

33,168 USDT

$0.37754
0.13%
23
Pionex
NULS/BTC

6 minutes ago

$31,811

1 BTC

$0.37592
0.13%
24
Gate.io
NULS/ETH

4 minutes ago

$27,333

14 ETH

$0.37568
0.11%
25
CoinTiger
NULS/USDT

6 minutes ago

$6,858

6,855 USDT

$0.37954
0.03%
26
CoinEx
NULS/USDT

4 minutes ago

$6,098

6,096 USDT

$0.37894
0.02%
27
KuCoin
NULS/BTC

4 minutes ago

$5,497

0 BTC

$0.37119
0.02%
28
NovaDAX
NULS/USDT

6 minutes ago

$3,637

3,635 USDT

$0.37884
0.01%
29
Huobi Korea
NULS/USDT

6 minutes ago

$2,374

2,373 USDT

$0.37744
0.01%
30
CoinDCX
NULS/USDT

6 minutes ago

$1,251

1,250 USDT

$0.37824
0%
31
NovaDAX
NULS/ETH

2 months ago

$1,044

0 ETH

$1.21
0%
32
KuCoin
NULS/ETH

4 minutes ago

$392

0 ETH

$0.37224
0%
33
Bitvavo
NULS/BTC

3 months ago

$268

0 BTC

$0.59253
0%
34
NovaDAX
NULS/BTC

6 minutes ago

$254

0 BTC

$0.38267
0%
35
WazirX
NULS/BTC

6 minutes ago

$5

0 BTC

$0.36713
0%
36
Bibox
NULS/BTC

4 months ago

$0

0 BTC

$0.37851
0%
37
Huobi Korea
NULS/BTC

6 minutes ago

$0

0 BTC

$0.37558
0%
38
Huobi Korea
NULS/ETH

6 minutes ago

$0

0 ETH

$0.37587
0%
39
WBF Exchange
NULS/USDT

a day ago

$0

0 USDT

$0.50019
0%
40
NovaDAX
NULS/EUR

4 months ago

$0

0 EUR

$0.50692
0%
41
ATOMARS
NULS/BTC

6 minutes ago

$0

0 BTC

$0.55121
0%
42
ATOMARS
NULS/ETH

6 minutes ago

$0

0 ETH

$1.02
0%
43
ATOMARS
NULS/USDT

6 minutes ago

$0

0 USDT

$0.58692
0%
44
CoinDCX
NULS/BTC

6 minutes ago

$0

0 BTC

$0.37625
0%
% of supply in circulation
89.2%
Blockchain
NULS