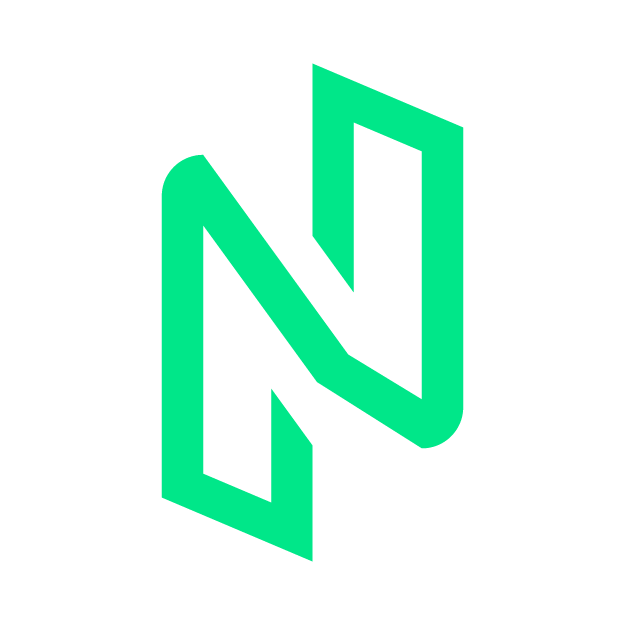 NULS Price
(NULS)
Rank #281
Market Cap
$24,471,828 USD
24h Volume
$11,282,939 USD

(-0.63%)

Circulating Supply
98,926,623 NULS
Total Supply
111,003,522 NULS
What Is NULS's Price Today?
NULS (NULS) is trading at $0.24737 USD, decreasing by -0.63% since yesterday. NULS has traded $11,282,939 USD in the last 24 hours.
NULS (NULS) is the #281 largest cryptocurrency by market cap as of September 24, 2020, with a market cap of $24,471,828 USD.
What Is NULS Cryptocurrency (NULS)?
Is Anything You Want In A Blockchain World
How Many NULS Coins Are There?
There are currently 98,926,623 NULS coins circulating out of a max supply of 210,000,000.
Buying/Selling NULS On Cryptocurrency Exchanges
NULS is trading on 44 markets. In the last 24 hours, NULS was most traded on Huobi Global, Binance JEX, and BitZ. The most traded NULS pairs in the last 24 hours are NULS/USDT, NULS/BTC, and NULS/ETH.
NULS Markets
#
Exchange
Market
Volume (24hr)

Price

Volume %

1
Huobi Global
NULS/USDT

10 minutes ago

$2,051,155

2,050,255 USDT

$0.24671
18.21%
2
Binance JEX
NULS/USDT

10 minutes ago

$2,051,155

2,050,255 USDT

$0.24671
18.21%
3
Dcoin
NULS/USDT

10 minutes ago

$899,024

898,629 USDT

$0.24621
7.98%
4
Huobi Global
NULS/BTC

10 minutes ago

$872,188

85 BTC

$0.24648
7.75%
5
BW.com
NULS/USDT

2 hours ago

$829,207

828,843 USDT

$0.24721
7.36%
6
BitZ
NULS/BTC

10 minutes ago

$706,555

69 BTC

$0.24659
6.27%
7
BitZ
NULS/USDT

10 minutes ago

$547,699

547,458 USDT

$0.24481
4.86%
8
DragonEX
NULS/USDT

10 minutes ago

$495,400

495,183 USDT

$0.24721
4.4%
9
BitMart
NULS/USDT

10 minutes ago

$433,710

433,519 USDT

$0.24611
3.85%
10
OKEx
NULS/USDT

10 minutes ago

$328,732

328,588 USDT

$0.24531
2.92%
11
Huobi Global
NULS/ETH

10 minutes ago

$320,520

992 ETH

$0.24627
2.85%
12
Binance
NULS/BTC

10 minutes ago

$304,533

30 BTC

$0.24628
2.7%
13
BitZ
NULS/BZ

10 minutes ago

$281,466

2,656,599 BZ

$0.23909
2.5%
14
TOKOK
NULS/USDT

10 minutes ago

$279,721

279,598 USDT

$0.24631
2.48%
15
OKEx
NULS/BTC

10 minutes ago

$248,957

24 BTC

$0.24617
2.21%
16
Binance
NULS/USDT

10 minutes ago

$244,930

244,822 USDT

$0.24621
2.17%
17
WBF Exchange
NULS/USDT

10 minutes ago

$227,173

227,073 USDT

$0.10004
2.02%
18
BigONE
NULS/USDT

10 minutes ago

$63,715

63,687 USDT

$0.24621
0.57%
19
OKEx
NULS/ETH

10 minutes ago

$61,603

191 ETH

$0.24563
0.55%
20
Bibox
NULS/BTC

10 minutes ago

$59,402

6 BTC

$0.24576
0.53%
21
Bibox
NULS/USDT

10 minutes ago

$49,862

49,840 USDT

$0.25281
0.44%
22
Binance
NULS/ETH

10 minutes ago

$23,667

73 ETH

$0.24778
0.21%
23
NovaDAX
NULS/BRL

10 minutes ago

$17,002

95,096 BRL

$0.24876
0.15%
24
Huobi Russia
NULS/USDT

10 minutes ago

$16,362

16,354 USDT

$0.24671
0.15%
25
Bitvavo
NULS/EUR

10 minutes ago

$13,829

11,846 EUR

$0.24529
0.12%
26
CoinTiger
NULS/USDT

10 minutes ago

$11,677

11,671 USDT

$0.24641
0.1%
27
ATOMARS
NULS/BTC

10 minutes ago

$11,652

1 BTC

$0.247
0.1%
28
ATOMARS
NULS/USDT

10 minutes ago

$8,678

8,674 USDT

$0.24581
0.08%
29
TOKOK
NULS/ETH

10 minutes ago

$8,641

27 ETH

$0.24778
0.08%
30
CoinDCX
NULS/BTC

12 minutes ago

$5,917

1 BTC

$0.24648
0.05%
31
KuCoin
NULS/BTC

10 minutes ago

$3,582

0 BTC

$0.24731
0.03%
32
OKEx Korea
NULS/USDT

10 minutes ago

$1,622

1,621 USDT

$0.24531
0.01%
33
ATOMARS
NULS/ETH

10 minutes ago

$1,013

3 ETH

$0.24801
0.01%
34
NovaDAX
NULS/BTC

10 minutes ago

$635

0 BTC

$0.24895
0.01%
35
WazirX
NULS/BTC

10 minutes ago

$493

0 BTC

$0.25627
0%
36
Huobi Korea
NULS/USDT

10 minutes ago

$371

371 USDT

$0.24671
0%
37
KuCoin
NULS/ETH

10 minutes ago

$275

1 ETH

$0.24912
0%
38
NovaDAX
NULS/ETH

10 minutes ago

$239

1 ETH

$0.24434
0%
39
CoinDCX
NULS/USDT

12 minutes ago

$211

211 USDT

$0.24631
0%
40
Huobi Korea
NULS/BTC

10 minutes ago

$153

0 BTC

$0.24648
0%
41
NovaDAX
NULS/USDT

10 minutes ago

$135

135 USDT

$0.28623
0%
42
Bitvavo
NULS/BTC

8 days ago

$31

0 BTC

$0.30758
0%
43
Huobi Korea
NULS/ETH

10 minutes ago

$0

0 ETH

$0.24627
0%
44
BitRabbit
NULS/BTC

10 minutes ago

$0

0 BTC

$0.103
0%
% of supply in circulation
89.1%
Blockchain
NULS