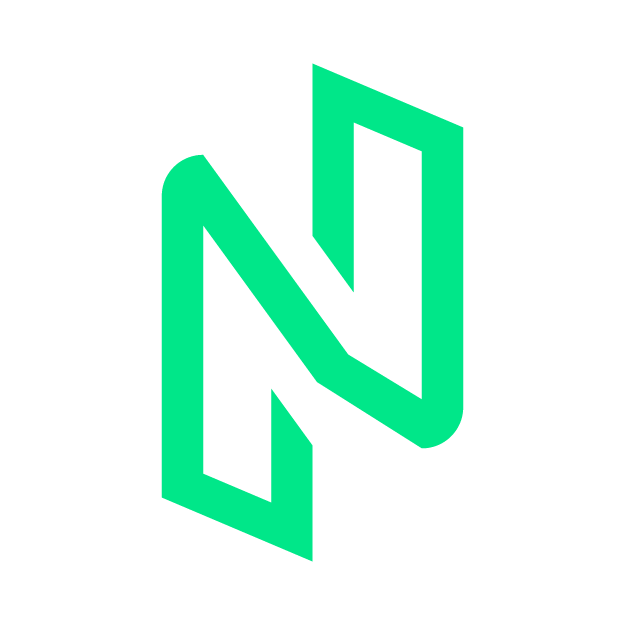 NULS Price
(NULS)
Rank #560
Market Cap
$22,377,834 USD
24h Volume
$1,979,320 USD

(-5.1%)

Circulating Supply
102,807,133 NULS
Total Supply
123,521,538 NULS
What Is NULS's Price Today?
NULS (NULS) is trading at $0.21767 USD, decreasing by -5.1% since yesterday. NULS has traded $1,979,320 USD in the last 24 hours.
NULS (NULS) is the #560 largest cryptocurrency by market cap as of June 06, 2023, with a market cap of $22,377,834 USD.
What Is NULS Cryptocurrency (NULS)?
Is Anything You Want In A Blockchain World
How Many NULS Coins Are There?
There are currently 102,807,133 NULS coins circulating out of a max supply of 210,000,000.
Buying/Selling NULS On Cryptocurrency Exchanges
NULS is trading on 38 markets. In the last 24 hours, NULS was most traded on Binance, Bitcoiva, and SuperEx. The most traded NULS pairs in the last 24 hours are NULS/USDT, NULS/INR, and NULS/BTC.
NULS Markets
#
Exchange
Market
Volume (24hr)

Price

Volume %

1
Binance
NULS/USDT

2 minutes ago

$1,106,042

1,105,401 USDT

$0.21727
55.88%
2
Bitcoiva
NULS/INR

2 minutes ago

$424,158

34,997,676 INR

$0.2354
21.43%
3
SuperEx
NULS/USDT

2 minutes ago

$280,163

280,001 USDT

$0.21777
14.15%
4
Bitcoiva
NULS/USDT

2 minutes ago

$241,376

241,236 USDT

$0.21727
12.19%
5
SWFT Trade
NULS/USDT

2 minutes ago

$187,207

187,099 USDT

$0.21637
9.46%
6
Huobi
NULS/USDT

2 minutes ago

$186,881

186,773 USDT

$0.21637
9.44%
7
Dcoin
NULS/USDT

2 minutes ago

$139,341

139,260 USDT

$0.21712
7.04%
8
Binance
NULS/BUSD

2 minutes ago

$104,638

104,668 BUSD

$0.21763
5.29%
9
Binance
NULS/BTC

2 minutes ago

$97,531

4 BTC

$0.21741
4.93%
10
BitMart
NULS/USDT

2 minutes ago

$70,886

70,864 USDT

$0.21737
3.58%
11
BingX
NULS/USDT

2 minutes ago

$60,164

60,129 USDT

$0.21717
3.04%
12
OKX
NULS/USDT

2 minutes ago

$57,053

57,020 USDT

$0.21657
2.88%
13
MEXC
NULS/USDT

2 minutes ago

$39,087

39,064 USDT

$0.21657
1.97%
14
Bitvavo
NULS/EUR

2 minutes ago

$35,304

32,933 EUR

$0.21827
1.78%
15
Gate.io
NULS/USDT

2 minutes ago

$30,044

30,027 USDT

$0.21717
1.52%
16
BitUBU
NULS/USDT

2 minutes ago

$18,252

18,246 USDT

$0.21657
0.92%
17
KuCoin
NULS/BTC

2 minutes ago

$10,529

0 BTC

$0.21741
0.53%
18
Pionex
NULS/USDT

2 minutes ago

$10,302

10,299 USDT

$0.21717
0.52%
19
CoinEx
NULS/USDT

2 minutes ago

$4,102

4,100 USDT

$0.21731
0.21%
20
Gate.io
NULS/ETH

2 minutes ago

$3,854

2 ETH

$0.21706
0.19%
21
NovaDAX
NULS/BRL

2 minutes ago

$2,026

9,984 BRL

$0.21963
0.1%
22
OKX
NULS/ETH

2 minutes ago

$1,241

1 ETH

$0.21924
0.06%
23
OKX
NULS/BTC

2 minutes ago

$488

0 BTC

$0.21664
0.02%
24
BitUBU
NULS/ETH

2 minutes ago

$397

0 ETH

$0.21924
0.02%
25
PancakeSwap
NULS/WBNB

2 minutes ago

$251

1 WBNB

$0.21887
0.01%
26
Tokocrypto
NULS/USDT

2 minutes ago

$225

225 USDT

$0.21727
0.01%
27
NovaDAX
NULS/USDT

2 minutes ago

$208

208 USDT

$0.22838
0.01%
28
CoinDCX
NULS/USDT

2 minutes ago

$192

192 USDT

$0.21727
0.01%
29
BitUBU
NULS/BTC

2 minutes ago

$156

0 BTC

$0.21664
0.01%
30
KuCoin
NULS/ETH

2 minutes ago

$150

0 ETH

$0.22087
0.01%
31
PancakeSwap
NULS/BUSD

2 minutes ago

$58

58 BUSD

$0.2184
0%
32
MDEX
USDT/NULS

2 minutes ago

$31

30 USDT

$0.21761
0%
33
CoinTiger
NULS/USDT

2 minutes ago

$0

0 USDT

$0.13264
0%
34
WazirX
NULS/BTC

2 minutes ago

$0

0 BTC

$0.14168
0%
35
WazirX
NULS/USDT

2 minutes ago

$0

0 USDT

$0.22397
0%
36
NovaDAX
NULS/BTC

2 minutes ago

$0

0 BTC

$0.21818
0%
37
Tokocrypto
NULS/BUSD

2 minutes ago

$0

0 BUSD

$0.21763
0%
38
CoinDCX
NULS/BTC

2 minutes ago

$0

0 BTC

$0.21741
0%