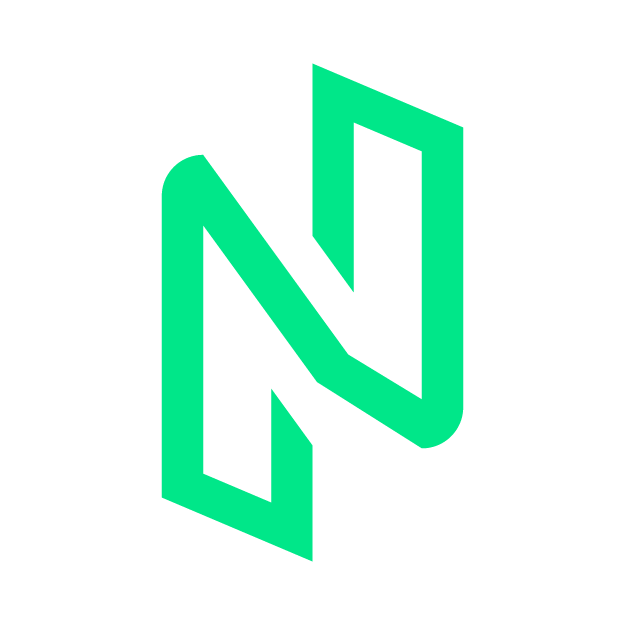 NULS Price
(NULS)
Rank #398
Market Cap
$55,480,948 USD
24h Volume
$38,047,254 USD

(6.25%)

Circulating Supply
99,620,739 NULS
Total Supply
111,697,638 NULS
What Is NULS's Price Today?
NULS (NULS) is trading at $0.55692 USD, increasing by 6.25% since yesterday. NULS has traded $38,047,254 USD in the last 24 hours.
NULS (NULS) is the #398 largest cryptocurrency by market cap as of March 06, 2021, with a market cap of $55,480,948 USD.
What Is NULS Cryptocurrency (NULS)?
Is Anything You Want In A Blockchain World
How Many NULS Coins Are There?
There are currently 99,620,739 NULS coins circulating out of a max supply of 210,000,000.
Buying/Selling NULS On Cryptocurrency Exchanges
NULS is trading on 42 markets. In the last 24 hours, NULS was most traded on BitZ, OKEx, and Dcoin. The most traded NULS pairs in the last 24 hours are NULS/USDT, NULS/BTC, and NULS/ETH.
NULS Markets
#
Exchange
Market
Volume (24hr)

Price

Volume %

1
BitZ
NULS/USDT

8 minutes ago

$21,913,071

21,904,233 USDT

$0.55752
57.81%
2
Dcoin
NULS/USDT

8 minutes ago

$3,688,920

3,687,432 USDT

$0.56153
9.73%
3
OKEx
NULS/USDT

6 minutes ago

$2,584,913

2,583,870 USDT

$0.55752
6.82%
4
BitZ
NULS/BTC

8 minutes ago

$1,969,845

41 BTC

$0.55781
5.2%
5
Binance
NULS/USDT

6 minutes ago

$1,493,901

1,493,299 USDT

$0.56133
3.94%
6
BitMart
NULS/USDT

8 minutes ago

$1,458,322

1,457,734 USDT

$0.55813
3.85%
7
OKEx
NULS/BTC

6 minutes ago

$1,300,485

27 BTC

$0.55733
3.43%
8
OKEx
NULS/ETH

6 minutes ago

$1,270,281

830 ETH

$0.55077
3.35%
9
WBF Exchange
NULS/USDT

8 minutes ago

$1,048,871

1,048,448 USDT

$0.44628
2.77%
10
Binance
NULS/BTC

6 minutes ago

$1,033,016

21 BTC

$0.56072
2.73%
11
TOKOK
NULS/USDT

8 minutes ago

$301,166

301,044 USDT

$0.55472
0.79%
12
DragonEX
NULS/USDT

8 minutes ago

$259,541

259,436 USDT

$0.56013
0.68%
13
Huobi Global
NULS/USDT

6 minutes ago

$211,230

211,145 USDT

$0.55482
0.56%
14
Binance JEX
NULS/USDT

8 minutes ago

$211,230

211,145 USDT

$0.55482
0.56%
15
Bibox
NULS/USDT

8 minutes ago

$154,296

154,234 USDT

$0.55816
0.41%
16
BigONE
NULS/USDT

8 minutes ago

$129,047

128,995 USDT

$0.55762
0.34%
17
Huobi Korea
NULS/USDT

8 minutes ago

$114,410

114,364 USDT

$0.55482
0.3%
18
Bitvavo
NULS/EUR

8 minutes ago

$96,448

80,939 EUR

$0.55353
0.25%
19
BiONE
NULS/USDT

8 minutes ago

$89,740

89,704 USDT

$0.55702
0.24%
20
NovaDAX
NULS/BRL

8 minutes ago

$36,440

207,386 BRL

$0.57045
0.1%
21
ATOMARS
NULS/USDT

8 minutes ago

$29,574

29,562 USDT

$0.55662
0.08%
22
Huobi Global
NULS/BTC

6 minutes ago

$23,968

0 BTC

$0.55442
0.06%
23
ATOMARS
NULS/BTC

8 minutes ago

$21,419

0 BTC

$0.55975
0.06%
24
Gate.io
NULS/ETH

6 minutes ago

$11,475

8 ETH

$0.55506
0.03%
25
Gate.io
NULS/USDT

6 minutes ago

$10,761

10,757 USDT

$0.55973
0.03%
26
Huobi Global
NULS/ETH

6 minutes ago

$6,486

4 ETH

$0.5523
0.02%
27
CoinDCX
NULS/USDT

8 minutes ago

$5,707

5,705 USDT

$0.56153
0.02%
28
KuCoin
NULS/BTC

6 minutes ago

$5,231

0 BTC

$0.55636
0.01%
29
CoinTiger
NULS/USDT

8 minutes ago

$3,292

3,290 USDT

$0.55622
0.01%
30
Bitvavo
NULS/BTC

8 minutes ago

$3,214

0 BTC

$0.55553
0.01%
31
KuCoin
NULS/ETH

6 minutes ago

$2,864

2 ETH

$0.55139
0.01%
32
NovaDAX
NULS/BTC

8 minutes ago

$1,706

0 BTC

$0.55927
0%
33
CoinDCX
NULS/BTC

8 minutes ago

$1,540

0 BTC

$0.55927
0%
34
WazirX
NULS/BTC

8 minutes ago

$617

0 BTC

$0.55975
0%
35
NovaDAX
NULS/USDT

8 minutes ago

$91

91 USDT

$0.56303
0%
36
Huobi Korea
NULS/BTC

8 minutes ago

$5

0 BTC

$0.55442
0%
37
Bibox
NULS/BTC

24 days ago

$0

0 BTC

$0.46323
0%
38
Huobi Korea
NULS/ETH

8 minutes ago

$0

0 ETH

$0.5523
0%
39
OKEx Korea
NULS/USDT

8 minutes ago

$0

0 USDT

$0.55702
0%
40
NovaDAX
NULS/ETH

8 minutes ago

$0

0 ETH

$0.55689
0%
41
NovaDAX
NULS/EUR

10 days ago

$0

0 EUR

$0.49857
0%
42
ATOMARS
NULS/ETH

8 minutes ago

$0

0 ETH

$0.82178
0%
% of supply in circulation
89.2%
Blockchain
NULS