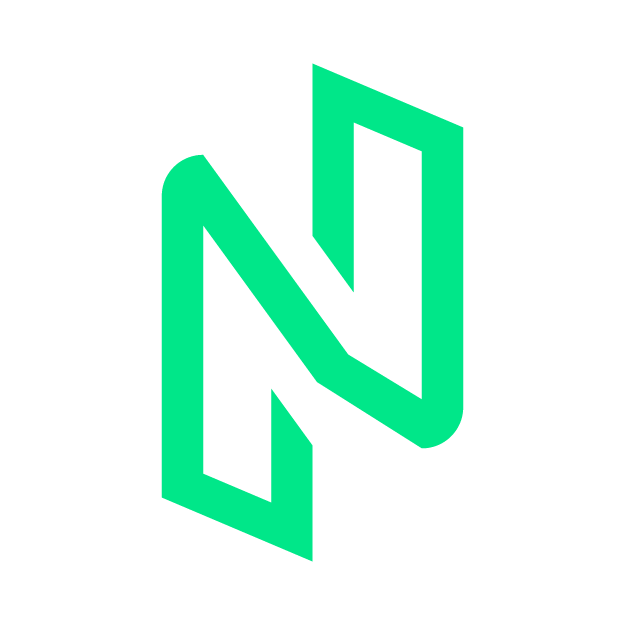 NULS Price
(NULS)
Rank #97
Market Cap
$59,537,631 USD
24h Volume
$45,740,391 USD

(9.2%)

Circulating Supply
97,831,329 NULS
Total Supply
109,908,228 NULS
What Is NULS's Price Today?
NULS (NULS) is trading at $0.60857 USD, increasing by 9.2% since yesterday. NULS has traded $45,740,391 USD in the last 24 hours.
NULS (NULS) is the #97 largest cryptocurrency by market cap as of July 05, 2020, with a market cap of $59,537,631 USD.
What Is NULS Cryptocurrency (NULS)?
Is Anything You Want In A Blockchain World
How Many NULS Coins Are There?
There are currently 97,831,329 NULS coins circulating out of a max supply of 210,000,000.
Buying/Selling NULS On Cryptocurrency Exchanges
NULS is trading on 37 markets. In the last 24 hours, NULS was most traded on BitZ, OKEx, and Binance. The most traded NULS pairs in the last 24 hours are NULS/USDT, NULS/BTC, and NULS/ETH.
NULS Markets
#
Exchange
Market
Volume (24hr)

Price

Volume %

1
BitZ
NULS/USDT

3 minutes ago

$23,302,313

23,291,045 USDT

$0.6101
50.94%
2
OKEx
NULS/USDT

3 minutes ago

$5,039,613

5,037,176 USDT

$0.60534
11.02%
3
OKEx
NULS/BTC

2 minutes ago

$4,202,308

467 BTC

$0.60711
9.19%
4
OKEx
NULS/ETH

3 minutes ago

$3,864,343

17,165 ETH

$0.60786
8.45%
5
Binance
NULS/BTC

3 minutes ago

$1,767,740

196 BTC

$0.60828
3.86%
6
Binance
NULS/USDT

3 minutes ago

$1,374,440

1,373,776 USDT

$0.60569
3%
7
DragonEX
NULS/USDT

2 minutes ago

$1,247,643

1,247,039 USDT

$0.60659
2.73%
8
Huobi Global
NULS/USDT

3 minutes ago

$966,052

965,585 USDT

$0.60799
2.11%
9
BitMart
NULS/USDT

3 minutes ago

$786,645

786,265 USDT

$0.60809
1.72%
10
BitZ
NULS/BTC

2 minutes ago

$552,803

61 BTC

$0.60342
1.21%
11
Bibox
NULS/BTC

3 minutes ago

$430,433

48 BTC

$0.61459
0.94%
12
Bibox
NULS/USDT

3 minutes ago

$422,698

422,493 USDT

$0.61407
0.92%
13
Dcoin
NULS/USDT

3 minutes ago

$368,282

368,104 USDT

$0.60569
0.81%
14
BW.com
NULS/USDT

3 minutes ago

$362,989

362,813 USDT

$0.60659
0.79%
15
BitZ
NULS/BZ

2 minutes ago

$341,910

2,974,268 BZ

$0.59873
0.75%
16
Huobi Global
NULS/BTC

3 minutes ago

$175,452

19 BTC

$0.60738
0.38%
17
Binance
NULS/ETH

3 minutes ago

$135,040

600 ETH

$0.60974
0.3%
18
NovaDAX
NULS/BRL

2 minutes ago

$119,203

633,590 BRL

$0.6171
0.26%
19
Bitvavo
NULS/EUR

3 minutes ago

$86,817

77,205 EUR

$0.60879
0.19%
20
CoinDCX
NULS/BTC

4 minutes ago

$72,772

8 BTC

$0.60549
0.16%
21
Huobi Global
NULS/ETH

3 minutes ago

$36,753

163 ETH

$0.60808
0.08%
22
KuCoin
NULS/BTC

2 minutes ago

$26,062

3 BTC

$0.60567
0.06%
23
NovaDAX
NULS/USDT

2 minutes ago

$15,247

15,239 USDT

$0.60259
0.03%
24
CoinTiger
NULS/USDT

3 minutes ago

$13,690

13,683 USDT

$0.60809
0.03%
25
WazirX
NULS/BTC

3 minutes ago

$12,656

1 BTC

$0.61756
0.03%
26
TOKOK
NULS/ETH

2 minutes ago

$7,308

32 ETH

$0.60848
0.02%
27
NovaDAX
NULS/BTC

2 minutes ago

$4,740

1 BTC

$0.62368
0.01%
28
KuCoin
NULS/ETH

2 minutes ago

$1,994

9 ETH

$0.60754
0%
29
CoinDCX
NULS/USDT

4 minutes ago

$1,992

1,991 USDT

$0.60809
0%
30
Huobi Korea
NULS/BTC

2 minutes ago

$200

0 BTC

$0.60738
0%
31
Huobi Korea
NULS/ETH

3 minutes ago

$117

1 ETH

$0.60808
0%
32
Huobi Korea
NULS/USDT

3 minutes ago

$107

107 USDT

$0.60799
0%
33
NovaDAX
NULS/ETH

2 minutes ago

$28

0 ETH

$0.61236
0%
34
WBF Exchange
NULS/USDT

2 minutes ago

$0

0 USDT

$0.6102
0%
35
CHAOEX
NULS/BTC

2 minutes ago

$0

0 BTC

$0.19835
0%
36
CHAOEX
NULS/ETH

2 minutes ago

$0

0 ETH

$0.2306
0%
37
BitRabbit
NULS/BTC

2 minutes ago

$0

0 BTC

$0.09008
0%
% of supply in circulation
89%
Blockchain
NULS