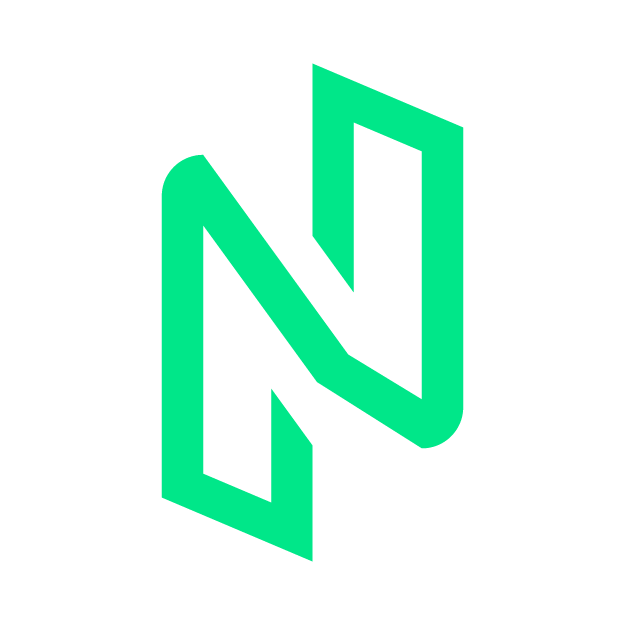 NULS Price
(NULS)
Rank #137
Market Cap
$19,187,013 USD
24h Volume
$7,853,057 USD

(2.27%)

Circulating Supply
96,594,799 NULS
Total Supply
108,671,698 NULS
What Is NULS's Price Today?
NULS (NULS) is trading at $0.19863 USD, increasing by 2.27% since yesterday. NULS has traded $7,853,057 USD in the last 24 hours.
NULS (NULS) is the #137 largest cryptocurrency by market cap as of April 06, 2020, with a market cap of $19,187,013 USD.
What Is NULS Cryptocurrency (NULS)?
Is Anything You Want In A Blockchain World
How Many NULS Coins Are There?
There are currently 96,594,799 NULS coins circulating out of a max supply of 210,000,000.
Buying/Selling NULS On Cryptocurrency Exchanges
NULS is trading on 34 markets. In the last 24 hours, NULS was most traded on OKEx, BitZ, and DragonEX. The most traded NULS pairs in the last 24 hours are NULS/USDT, NULS/BTC, and NULS/ETH.
NULS Markets
#
Exchange
Market
Volume (24hr)

Price

Volume %

1
OKEx
NULS/USDT

16 minutes ago

$1,705,191

1,711,105 USDT

$0.19981
21.84%
2
OKEx
NULS/ETH

16 minutes ago

$1,392,954

9,228 ETH

$0.19925
17.84%
3
BitZ
NULS/USDT

16 minutes ago

$1,387,243

1,392,053 USDT

$0.20001
17.77%
4
OKEx
NULS/BTC

16 minutes ago

$1,140,551

162 BTC

$0.19744
14.61%
5
BitZ
NULS/BTC

16 minutes ago

$673,757

96 BTC

$0.198
8.63%
6
DragonEX
NULS/USDT

16 minutes ago

$508,272

510,034 USDT

$0.19931
6.51%
7
Huobi Global
NULS/USDT

17 minutes ago

$189,226

189,882 USDT

$0.19901
2.42%
8
BW.com
NULS/USDT

16 minutes ago

$176,206

176,817 USDT

$0.19911
2.26%
9
BitZ
NULS/BZ

16 minutes ago

$150,658

1,024,235 BZ

$0.20269
1.93%
10
Binance
NULS/BTC

16 minutes ago

$122,795

17 BTC

$0.19913
1.57%
11
Bibox
NULS/BTC

16 minutes ago

$110,966

16 BTC

$0.20258
1.42%
12
Binance
NULS/USDT

16 minutes ago

$84,870

85,165 USDT

$0.19961
1.09%
13
CHAOEX
NULS/ETH

16 minutes ago

$62,061

411 ETH

$0.19973
0.79%
14
CHAOEX
NULS/BTC

16 minutes ago

$49,847

7 BTC

$0.1992
0.64%
15
Huobi Global
NULS/BTC

17 minutes ago

$23,491

3 BTC

$0.1992
0.3%
16
Huobi Global
NULS/ETH

17 minutes ago

$10,360

69 ETH

$0.19759
0.13%
17
Binance
NULS/ETH

16 minutes ago

$9,104

60 ETH

$0.19833
0.12%
18
TOKOK
NULS/ETH

16 minutes ago

$4,486

30 ETH

$0.19981
0.06%
19
Bitvavo
NULS/EUR

16 minutes ago

$4,016

3,718 EUR

$0.20157
0.05%
20
KuCoin
NULS/BTC

16 minutes ago

$951

0 BTC

$0.19969
0.01%
21
KuCoin
NULS/ETH

16 minutes ago

$480

3 ETH

$0.19962
0.01%
22
NovaDAX
NULS/BRL

16 minutes ago

$313

1,675 BRL

$0.19182
0%
23
NovaDAX
NULS/USDT

16 minutes ago

$297

298 USDT

$0.19901
0%
24
Bibox
NULS/USDT

16 minutes ago

$105

106 USDT

$0.20074
0%
25
NovaDAX
NULS/BTC

16 minutes ago

$54

0 BTC

$0.1992
0%
26
NovaDAX
NULS/ETH

16 minutes ago

$35

0 ETH

$0.19759
0%
27
Huobi Korea
NULS/BTC

16 minutes ago

$24

0 BTC

$0.19835
0%
28
IDAX
NULS/BTC

16 minutes ago

$0

0 BTC

$0.28241
0%
29
WazirX
NULS/BTC

16 minutes ago

$0

0 BTC

$0.49888
0%
30
BitRabbit
NULS/BTC

16 minutes ago

$0

0 BTC

$0.00769
0%
31
Huobi Korea
NULS/USDT

16 minutes ago

$0

0 USDT

$0.19901
0%
32
Huobi Korea
NULS/ETH

16 minutes ago

$0

0 ETH

$0.19759
0%
33
IDAX
NULS/ETH

16 minutes ago

$0

0 ETH

$0.3019
0%
34
IDAX
NULS/USDT

16 minutes ago

$0

0 USDT

$0.27627
0%
% of supply in circulation
88.9%
Blockchain
NULS