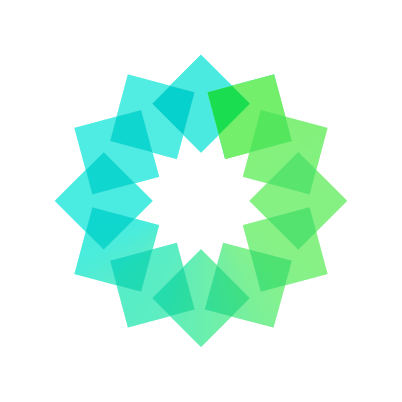 Powerledger Price
(POWR)
Rank #288
Market Cap
$279,068,160 USD
24h Volume
$95,376,953 USD

(-8.16%)

Circulating Supply
463,136,097 POWR
Total Supply
999,506,123 POWR
What Is Powerledger's Price Today?
Powerledger (POWR) is trading at $0.60256 USD, decreasing by -8.16% since yesterday. Powerledger has traded $95,376,953 USD in the last 24 hours.
Powerledger (POWR) is the #288 largest cryptocurrency by market cap as of December 03, 2021, with a market cap of $279,068,160 USD.
How Much Did Powerledger Raise?
The Powerledger ICO (initial coin offering) raised $13,240,000 USD by selling 165500000 Powerledger tokens at a price of $0.08 USD. The Powerledger ICO began on September 08, 2017 and ended on October 06, 2017. Key team members during the Powerledger ICO included Bill Tai, Dr. Jemma Green, and David Martin.
What Is Powerledger Cryptocurrency (POWR)?
A Decentralized peer to peer energy exchange
How Many Powerledger Coins Are There?
There are currently 463,136,097 Powerledger coins circulating out of a max supply of 1,000,000,000.
Buying/Selling Powerledger On Cryptocurrency Exchanges
Powerledger is trading on 54 markets. In the last 24 hours, Powerledger was most traded on Upbit, Binance, and Mandala Exchange. The most traded Powerledger pairs in the last 24 hours are POWR/KRW, POWR/USDT, and POWR/BTC.
Powerledger Historical Data
Powerledger Markets
#
Exchange
Market
Volume (24hr)

Price

Volume %

1
Upbit
POWR/KRW

13 minutes ago

$65,247,109

77,182,436,306 KRW

$0.6281
66.61%
2
Mandala Exchange
POWR/USDT

15 minutes ago

$7,986,412

7,978,687 USDT

$0.59848
8.15%
3
Binance
POWR/USDT

14 minutes ago

$7,635,599

7,628,214 USDT

$0.59898
7.79%
4
Binance
POWR/BTC

13 minutes ago

$5,374,612

94 BTC

$0.5984
5.49%
5
Coinbase Exchange
POWR/USD

13 minutes ago

$3,030,487

3,030,487 USD

$0.6002
3.09%
6
Pionex
POWR/USDT

15 minutes ago

$2,814,239

2,811,517 USDT

$0.59888
2.87%
7
Bitkub
POWR/THB

15 minutes ago

$2,089,680

70,830,395 THB

$0.60834
2.13%
8
P2PB2B
POWR/BTC

15 minutes ago

$1,953,588

34 BTC

$0.59949
1.99%
9
Bitrue
POWR/USDT

15 minutes ago

$1,609,860

1,608,302 USDT

$0.59848
1.64%
10
Bithumb
POWR/KRW

13 minutes ago

$1,286,327

1,521,628,560 KRW

$0.62371
1.31%
11
Bitvavo
POWR/EUR

15 minutes ago

$1,265,593

1,120,954 EUR

$0.60024
1.29%
12
Mandala Exchange
POWR/BUSD

15 minutes ago

$1,165,028

1,164,846 BUSD

$0.60059
1.19%
13
Binance
POWR/BUSD

14 minutes ago

$1,119,446

1,119,270 BUSD

$0.59909
1.14%
14
Binance
POWR/ETH

13 minutes ago

$792,175

172 ETH

$0.59871
0.81%
15
KuCoin
POWR/BTC

13 minutes ago

$602,922

11 BTC

$0.5984
0.62%
16
P2PB2B
POWR/ETH

15 minutes ago

$411,399

89 ETH

$0.59981
0.42%
17
Uniswap (V2)
POWR/WETH

15 minutes ago

$392,605

86 WETH

$0.59781
0.4%
18
KuCoin
POWR/ETH

13 minutes ago

$267,971

58 ETH

$0.59365
0.27%
19
Coinbase Exchange
POWR/USDT

13 minutes ago

$230,324

230,092 USDT

$0.598
0.24%
20
Gate.io
POWR/USDT

13 minutes ago

$229,320

229,089 USDT

$0.599
0.23%
21
Uniswap (V3)
POWR/WETH

15 minutes ago

$211,970

46 WETH

$0.58813
0.22%
22
DigiFinex
POWR/BTC

15 minutes ago

$207,025

4 BTC

$0.60181
0.21%
23
Bitrue
POWR/BTC

15 minutes ago

$186,874

3 BTC

$0.59954
0.19%
24
BTC Markets
POWR/AUD

15 minutes ago

$173,635

246,088 AUD

$0.6068
0.18%
25
Coinbase Exchange
POWR/EUR

13 minutes ago

$164,718

145,888 EUR

$0.60032
0.17%
26
AOFEX
POWR/USDT

15 minutes ago

$118,498

118,383 USDT

$0.59893
0.12%
27
Upbit
POWR/BTC

13 minutes ago

$100,132

2 BTC

$0.60011
0.1%
28
Dex-Trade
POWR/BTC

15 minutes ago

$91,602

2 BTC

$0.60063
0.09%
29
Huobi Global
POWR/BTC

13 minutes ago

$71,671

1 BTC

$0.5984
0.07%
30
Bitrue
POWR/ETH

15 minutes ago

$71,543

16 ETH

$0.59825
0.07%
31
Bittrex
POWR/BTC

13 minutes ago

$51,612

1 BTC

$0.59555
0.05%
32
Hotbit
POWR/USDT

15 minutes ago

$40,828

40,789 USDT

$0.60078
0.04%
33
CoinEx
POWR/USDT

14 minutes ago

$35,528

35,493 USDT

$0.59947
0.04%
34
Tokocrypto
POWR/USDT

15 minutes ago

$34,545

34,511 USDT

$0.59848
0.04%
35
LATOKEN
POWR/BTC

15 minutes ago

$27,752

0 BTC

$0.5984
0.03%
36
Sushiswap
POWR/WETH

15 minutes ago

$27,621

6 WETH

$0.58983
0.03%
37
SecondBTC
POWR/ETH

15 minutes ago

$22,887

5 ETH

$0.59681
0.02%
38
Folgory
POWR/BTC

15 minutes ago

$22,824

0 BTC

$0.59892
0.02%
39
Gate.io
POWR/BTC

13 minutes ago

$17,274

0 BTC

$0.59697
0.02%
40
Gate.io
POWR/ETH

13 minutes ago

$15,468

3 ETH

$0.59733
0.02%
41
Dex-Trade
POWR/ETH

15 minutes ago

$15,608

3 ETH

$0.59838
0.02%
42
Folgory
POWR/ETH

15 minutes ago

$12,388

3 ETH

$0.59889
0.01%
43
LiteBit.eu
POWR/EUR

15 minutes ago

$10,203

9,036 EUR

$0.59867
0.01%
44
CoinDCX
POWR/BTC

15 minutes ago

$7,935

0 BTC

$0.60006
0.01%
45
Bancor Network
POWR/BNT

15 minutes ago

$5,029

1,231 BNT

$0.60488
0.01%
46
LATOKEN
POWR/ETH

15 minutes ago

$4,157

1 ETH

$0.59853
0%
47
NiceHash
POWR/BTC

15 minutes ago

$3,091

0 BTC

$0.60348
0%
48
Bitbns
POWR/INR

15 minutes ago

$2,493

187,405 INR

$0.62652
0%
49
Tokocrypto
POWR/BUSD

15 minutes ago

$1,786

1,786 BUSD

$0.60059
0%
50
HitBTC
POWR/BTC

15 minutes ago

$247

0 BTC

$0.60085
0%
51
0x Protocol
WETH/POWR

2 hours ago

$202

0 WETH

$0.60356
0%
52
Dove Wallet
POWR/KRT

15 minutes ago

$161

181,405 KRT

$0.66136
0%
53
HitBTC
POWR/ETH

15 minutes ago

$11

0 ETH

$0.64906
0%
54
Kyber Network
POWR/ETH

15 minutes ago

$0

0 ETH

$1.02
0%
Powerledger Token Metrics
Percentage of POWR on Exchanges
6.4%
Tokens held on exchanges
Percentage of Early Investors Still HODLing
174,406.7%
Early investors still HODLing
Unique Wallets HODLing Token
Percentage of Tokens Held By Top 100 Wallets
91.2%
Tokens held by top 100
Percentage of Supply Transacted on Blockchain
0.86%
Of supply transacted yesterday