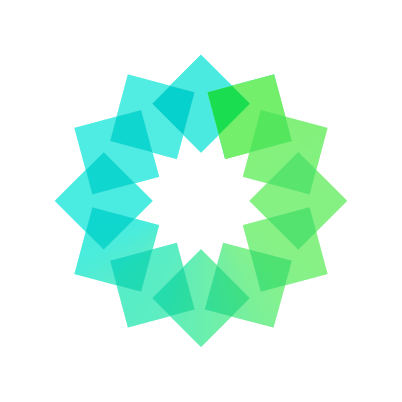 Power Ledger Price
(POWR)
Rank #127
Market Cap
$39,552,417 USD
24h Volume
$5,674,506 USD

(4.9%)

Circulating Supply
423,063,633 POWR
Total Supply
999,785,291 POWR
What Is Power Ledger's Price Today?
Power Ledger (POWR) is trading at $0.09349 USD, increasing by 4.9% since yesterday. Power Ledger has traded $5,674,506 USD in the last 24 hours.
Power Ledger (POWR) is the #127 largest cryptocurrency by market cap as of July 09, 2020, with a market cap of $39,552,417 USD.
How Much Did Power Ledger Raise?
The Power Ledger ICO (initial coin offering) raised $13,240,000 USD by selling 165500000 Power Ledger tokens at a price of $0.08 USD. The Power Ledger ICO began on September 08, 2017 and ended on October 06, 2017. Key team members during the Power Ledger ICO included Bill Tai, Dr. Jemma Green, and David Martin.
What Is Power Ledger Cryptocurrency (POWR)?
A Decentralized peer to peer energy exchange
How Many Power Ledger Coins Are There?
There are currently 423,063,633 Power Ledger coins circulating out of a max supply of 999,785,291.
Buying/Selling Power Ledger On Cryptocurrency Exchanges
Power Ledger is trading on 45 markets. In the last 24 hours, Power Ledger was most traded on Binance, Upbit, and LATOKEN. The most traded Power Ledger pairs in the last 24 hours are POWR/BTC, POWR/KRW, and POWR/ETH.
Power Ledger Historical Data
Power Ledger Markets
#
Exchange
Market
Volume (24hr)

Price

Volume %

1
Binance
POWR/BTC

13 minutes ago

$1,472,708

157 BTC

$0.09343
25.95%
2
Upbit
POWR/KRW

13 minutes ago

$1,253,214

1,495,848,140 KRW

$0.093
22.08%
3
LATOKEN
POWR/BTC

13 minutes ago

$653,738

70 BTC

$0.09362
11.52%
4
Bithumb
POWR/KRW

13 minutes ago

$470,562

561,667,133 KRW

$0.09274
8.29%
5
CoinEx
POWR/USDT

13 minutes ago

$344,748

344,687 USDT

$0.09397
6.08%
6
Dex-Trade
POWR/BTC

13 minutes ago

$315,598

34 BTC

$0.09371
5.56%
7
CoinEx
POWR/BTC

13 minutes ago

$292,464

31 BTC

$0.09307
5.15%
8
LocalTrade
POWR/BTC

12 minutes ago

$251,433

27 BTC

$0.09371
4.43%
9
LATOKEN
POWR/ETH

13 minutes ago

$147,790

603 ETH

$0.09418
2.6%
10
Huobi Global
POWR/BTC

13 minutes ago

$114,998

12 BTC

$0.09333
2.03%
11
Binance
POWR/ETH

13 minutes ago

$103,350

421 ETH

$0.09358
1.82%
12
DigiFinex
POWR/BTC

13 minutes ago

$93,517

10 BTC

$0.09681
1.65%
13
HitBTC
POWR/BTC

13 minutes ago

$63,721

7 BTC

$0.09405
1.12%
14
Bitvavo
POWR/EUR

13 minutes ago

$58,759

51,841 EUR

$0.09373
1.04%
15
Dex-Trade
POWR/ETH

13 minutes ago

$40,978

167 ETH

$0.09358
0.72%
16
Folgory
POWR/BTC

13 minutes ago

$32,319

3 BTC

$0.09305
0.57%
17
Bitkub
POWR/THB

13 minutes ago

$30,537

951,327 THB

$0.09309
0.54%
18
LocalTrade
POWR/ETH

12 minutes ago

$22,567

92 ETH

$0.0936
0.4%
19
Bancor Network
POWR/BNT

13 minutes ago

$20,605

13,164 BNT

$0.09348
0.36%
20
Bitrue
POWR/BTC

13 minutes ago

$19,349

2 BTC

$0.09333
0.34%
21
BTC Markets
POWR/AUD

13 minutes ago

$19,096

27,367 AUD

$0.0942
0.34%
22
KuCoin
POWR/BTC

13 minutes ago

$18,922

2 BTC

$0.09418
0.33%
23
CoinDCX
POWR/BTC

13 minutes ago

$16,287

2 BTC

$0.09352
0.29%
24
Folgory
POWR/ETH

13 minutes ago

$16,275

66 ETH

$0.09294
0.29%
25
Kyber Network
POWR/ETH

13 minutes ago

$15,643

64 ETH

$0.09402
0.28%
26
Alterdice
POWR/ETH

13 minutes ago

$15,540

63 ETH

$0.09358
0.27%
27
Bittrex
POWR/BTC

13 minutes ago

$14,443

2 BTC

$0.09456
0.25%
28
Huobi Global
POWR/ETH

13 minutes ago

$13,801

56 ETH

$0.09315
0.24%
29
DigiFinex
POWR/ETH

13 minutes ago

$11,310

46 ETH

$0.09541
0.2%
30
Gate.io
POWR/BTC

13 minutes ago

$5,014

1 BTC

$0.09343
0.09%
31
Bitrue
POWR/ETH

13 minutes ago

$3,647

15 ETH

$0.09315
0.06%
32
KuCoin
POWR/ETH

13 minutes ago

$2,269

9 ETH

$0.09394
0.04%
33
Huobi Korea
POWR/BTC

13 minutes ago

$1,966

0 BTC

$0.09333
0.03%
34
Gate.io
POWR/USDT

13 minutes ago

$1,634

1,634 USDT

$0.09282
0.03%
35
Livecoin
POWR/BTC

13 minutes ago

$1,254

0 BTC

$0.09512
0.02%
36
LiteBit.eu
POWR/EUR

13 minutes ago

$1,014

894 EUR

$0.09363
0.02%
37
Bitbns
POWR/INR

13 minutes ago

$489

36,638 INR

$0.09608
0.01%
38
Gate.io
POWR/ETH

13 minutes ago

$452

2 ETH

$0.0964
0.01%
39
Upbit
POWR/BTC

13 minutes ago

$204

0 BTC

$0.09174
0%
40
Huobi Korea
POWR/ETH

13 minutes ago

$20

0 ETH

$0.09315
0%
41
HitBTC
POWR/ETH

13 minutes ago

$17

0 ETH

$0.09213
0%
42
IDEX
POWR/ETH

13 minutes ago

$0

0 ETH

$0.08552
0%
43
Fatbtc
POWR/ETH

13 minutes ago

$0

0 ETH

$0.09345
0%
44
Huobi Russia
POWR/ETH

13 minutes ago

$0

0 ETH

$0.09315
0%
45
BTC Markets
POWR/BTC

13 minutes ago

$0

0 BTC

$0.08487
0%
Power Ledger Token Metrics
Percentage of POWR on Exchanges
12.3%
Tokens held on exchanges
Percentage of Early Investors Still HODLing
170,546.7%
Early investors still HODLing
Unique Wallets HODLing Token
Percentage of Tokens Held By Top 100 Wallets
88.8%
Tokens held by top 100
Percentage of Supply Transacted on Blockchain
0.62%
Of supply transacted yesterday