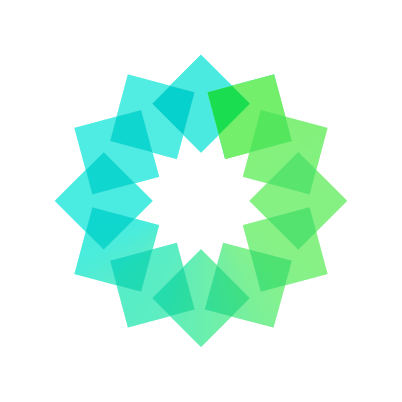 Powerledger Price
(POWR)
Rank #198
Market Cap
$93,614,110 USD
24h Volume
$3,684,917 USD

(-1.7%)

Circulating Supply
485,339,140 POWR
Total Supply
999,506,123 POWR
What Is Powerledger's Price Today?
Powerledger (POWR) is trading at $0.19288 USD, decreasing by -1.7% since yesterday. Powerledger has traded $3,684,917 USD in the last 24 hours.
Powerledger (POWR) is the #198 largest cryptocurrency by market cap as of October 05, 2022, with a market cap of $93,614,110 USD.
How Much Did Powerledger Raise?
The Powerledger ICO (initial coin offering) raised $13,240,000 USD by selling 165500000 Powerledger tokens at a price of $0.08 USD. The Powerledger ICO began on September 08, 2017 and ended on October 06, 2017. Key team members during the Powerledger ICO included Bill Tai, Dr. Jemma Green, and David Martin.
What Is Powerledger Cryptocurrency (POWR)?
A Decentralized peer to peer energy exchange
How Many Powerledger Coins Are There?
There are currently 485,339,140 Powerledger coins circulating out of a max supply of 1,000,000,000.
Buying/Selling Powerledger On Cryptocurrency Exchanges
Powerledger is trading on 53 markets. In the last 24 hours, Powerledger was most traded on AAX, Upbit, and Digital Financial Exchange. The most traded Powerledger pairs in the last 24 hours are POWR/USDT, POWR/KRW, and POWR/ETH.
Powerledger Historical Data
Powerledger Markets
#
Exchange
Market
Volume (24hr)

Price

Volume %

1
AAX
POWR/USDT

14 minutes ago

$1,192,769

1,192,637 USDT

$0.19237
32.46%
2
Upbit
POWR/KRW

8 minutes ago

$1,077,752

1,530,998,424 KRW

$0.1946
29.33%
3
Digital Financial Exchange
POWR/USDT

15 minutes ago

$413,749

413,703 USDT

$0.19212
11.26%
4
Binance
POWR/USDT

14 minutes ago

$216,788

216,764 USDT

$0.19242
5.9%
5
Dex-Trade
POWR/USDT

21 minutes ago

$121,924

121,910 USDT

$0.19252
3.32%
6
Hotcoin Global
POWR/USDT

14 minutes ago

$107,835

107,823 USDT

$0.19262
2.93%
7
Pionex
POWR/USDT

9 minutes ago

$84,356

84,347 USDT

$0.19263
2.3%
8
Bithumb
POWR/KRW

16 minutes ago

$80,489

114,316,767 KRW

$0.1946
2.19%
9
Biconomy Exchange
POWR/USDT

8 minutes ago

$69,983

69,975 USDT

$0.19282
1.9%
10
Binance
POWR/ETH

16 minutes ago

$61,520

46 ETH

$0.19248
1.67%
11
Binance
POWR/BTC

16 minutes ago

$59,494

3 BTC

$0.19284
1.62%
12
Dex-Trade
POWR/ETH

8 minutes ago

$51,843

39 ETH

$0.19337
1.41%
13
Dex-Trade
POWR/BTC

8 minutes ago

$44,939

2 BTC

$0.19227
1.22%
14
Binance
POWR/BUSD

14 minutes ago

$39,847

39,860 BUSD

$0.19253
1.08%
15
Bitrue
POWR/USDT

10 minutes ago

$32,127

32,124 USDT

$0.19262
0.87%
16
Coinbase Exchange
POWR/USD

19 minutes ago

$25,793

25,793 USD

$0.1929
0.7%
17
ZT
POWR/USDT

9 minutes ago

$19,415

19,413 USDT

$0.19283
0.53%
18
Gate.io
POWR/ETH

15 minutes ago

$13,334

10 ETH

$0.19248
0.36%
19
Gate.io
POWR/USDT

15 minutes ago

$12,533

12,532 USDT

$0.19272
0.34%
20
Gate.io
POWR/BTC

15 minutes ago

$11,709

1 BTC

$0.19239
0.32%
21
Bitvavo
POWR/EUR

8 minutes ago

$10,749

10,897 EUR

$0.19301
0.29%
22
P2PB2B
POWR/BTC

8 minutes ago

$8,696

0 BTC

$0.19307
0.24%
23
KuCoin
POWR/USDT

9 minutes ago

$8,587

8,586 USDT

$0.19353
0.23%
24
Bitkub
POWR/THB

10 minutes ago

$7,571

283,987 THB

$0.1926
0.21%
25
P2PB2B
POWR/ETH

8 minutes ago

$7,188

5 ETH

$0.19284
0.2%
26
BTC Markets
POWR/AUD

16 minutes ago

$4,791

7,411 AUD

$0.19466
0.13%
27
CoinEx
POWR/USDT

20 minutes ago

$4,350

4,349 USDT

$0.19352
0.12%
28
Bitrue
POWR/BTC

13 minutes ago

$1,961

0 BTC

$0.19276
0.05%
29
Bitrue
POWR/ETH

13 minutes ago

$1,511

1 ETH

$0.1927
0.04%
30
Coinbase Exchange
POWR/USDT

19 minutes ago

$1,496

1,496 USDT

$0.19272
0.04%
31
Uniswap (V2)
POWR/WETH

11 minutes ago

$1,063

1 WETH

$0.18841
0.03%
32
Crypto.com Exchange
POWR/USDT

11 minutes ago

$994

994 USDT

$0.19283
0.03%
33
Coinbase Exchange
POWR/EUR

19 minutes ago

$974

987 EUR

$0.19246
0.03%
34
KuCoin
POWR/BTC

9 minutes ago

$629

0 BTC

$0.19385
0.02%
35
Nominex
POWR/USDT

9 minutes ago

$464

464 USDT

$0.19243
0.01%
36
Huobi Global
POWR/BTC

8 minutes ago

$258

0 BTC

$0.19327
0.01%
37
KuCoin
POWR/ETH

9 minutes ago

$206

0 ETH

$0.19256
0.01%
38
LiteBit.eu
POWR/EUR

12 minutes ago

$193

195 EUR

$0.19299
0.01%
39
Bancor Network
POWR/BNT

16 minutes ago

$164

372 BNT

$0.19322
0%
40
Bittrex
POWR/BTC

7 minutes ago

$163

0 BTC

$0.19187
0%
41
Upbit
POWR/BTC

8 minutes ago

$121

0 BTC

$0.19387
0%
42
Uniswap (V3)
POWR/WETH

7 minutes ago

$121

0 WETH

$0.19336
0%
43
Kraken
POWR/USD

7 minutes ago

$69

69 USD

$0.1964
0%
44
NiceHash
POWR/BTC

10 minutes ago

$67

0 BTC

$0.19283
0%
45
Kraken
POWR/EUR

7 minutes ago

$26

26 EUR

$0.19207
0%
46
SushiSwap
POWR/WETH

11 minutes ago

$16

0 WETH

$0.19488
0%
47
CoinDCX
POWR/BTC

8 minutes ago

$2

0 BTC

$0.19267
0%
48
Bitbns
POWR/INR

10 minutes ago

$1

49 INR

$0.21271
0%
49
HitBTC
POWR/BTC

19 minutes ago

$0

0 BTC

$0.1967
0%
50
HitBTC
POWR/ETH

19 minutes ago

$0

0 ETH

$0.18391
0%
51
Tokocrypto
POWR/USDT

8 minutes ago

$0

0 USDT

$0.19282
0%
52
Tokocrypto
POWR/BUSD

8 minutes ago

$0

0 BUSD

$0.19282
0%
53
BTX Pro
POWR/KRT

14 minutes ago

$0

0 KRT

$0.2325
0%
Powerledger Token Metrics
Percentage of POWR on Exchanges
3.5%
Tokens held on exchanges
Percentage of Early Investors Still HODLing
174,406.7%
Early investors still HODLing
Unique Wallets HODLing Token
Percentage of Tokens Held By Top 100 Wallets
92.9%
Tokens held by top 100
Percentage of Supply Transacted on Blockchain
0.00%
Of supply transacted yesterday
% of supply in circulation
48.6%
Blockchain
Ethereum
Completed ICO
Yes