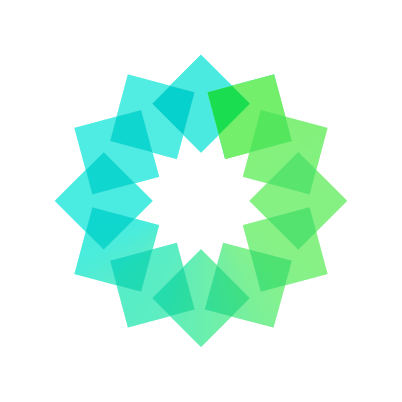 Powerledger Price
(POWR)
Rank #314
Market Cap
$68,447,856 USD
24h Volume
$2,459,097 USD

(-0.72%)

Circulating Supply
480,295,169 POWR
Total Supply
999,506,123 POWR
What Is Powerledger's Price Today?
Powerledger (POWR) is trading at $0.14251 USD, decreasing by -0.72% since yesterday. Powerledger has traded $2,459,097 USD in the last 24 hours.
Powerledger (POWR) is the #314 largest cryptocurrency by market cap as of June 07, 2023, with a market cap of $68,447,856 USD.
How Much Did Powerledger Raise?
The Powerledger ICO (initial coin offering) raised $13,240,000 USD by selling 165500000 Powerledger tokens at a price of $0.08 USD. The Powerledger ICO began on September 08, 2017 and ended on October 06, 2017. Key team members during the Powerledger ICO included Bill Tai, Dr. Jemma Green, and David Martin.
What Is Powerledger Cryptocurrency (POWR)?
A Decentralized peer to peer energy exchange
How Many Powerledger Coins Are There?
There are currently 480,295,169 Powerledger coins circulating out of a max supply of 1,000,000,000.
Buying/Selling Powerledger On Cryptocurrency Exchanges
Powerledger is trading on 56 markets. In the last 24 hours, Powerledger was most traded on Upbit, Binance, and Bitrue. The most traded Powerledger pairs in the last 24 hours are POWR/KRW, POWR/USDT, and POWR/BUSD.
Powerledger Historical Data
Powerledger Markets
#
Exchange
Market
Volume (24hr)

Price

Volume %

1
Upbit
POWR/KRW

6 minutes ago

$1,427,635

1,864,402,409 KRW

$0.14495
57.99%
2
Bitrue
POWR/BUSD

6 minutes ago

$271,737

271,803 BUSD

$0.14205
11.04%
3
Binance
POWR/USDT

6 minutes ago

$271,276

271,216 USDT

$0.1421
11.02%
4
DIFX
POWR/USDT

6 minutes ago

$82,937

82,903 USDT

$0.1418
3.37%
5
Bitget
POWR/USDT

6 minutes ago

$68,733

68,704 USDT

$0.1418
2.79%
6
Bithumb
POWR/KRW

6 minutes ago

$54,639

71,354,532 KRW

$0.14572
2.22%
7
Uniswap v3 (Ethereum)
POWR/WETH

6 minutes ago

$54,035

29 WETH

$0.14217
2.19%
8
Binance
POWR/BTC

6 minutes ago

$35,125

1 BTC

$0.14126
1.43%
9
Coinbase Exchange
POWR/USD

6 minutes ago

$32,796

32,796 USD

$0.142
1.33%
10
Bitrue
POWR/USDT

6 minutes ago

$32,212

32,199 USDT

$0.1419
1.31%
11
Dex-Trade
POWR/USDT

6 minutes ago

$21,880

21,870 USDT

$0.1419
0.89%
12
Bitkub
POWR/THB

6 minutes ago

$16,211

564,454 THB

$0.14298
0.66%
13
ZT
POWR/USDT

6 minutes ago

$14,569

14,563 USDT

$0.1419
0.59%
14
Binance
POWR/BUSD

6 minutes ago

$12,520

12,521 BUSD

$0.14185
0.51%
15
Binance
POWR/ETH

6 minutes ago

$11,987

7 ETH

$0.14176
0.49%
16
Dex-Trade
POWR/ETH

6 minutes ago

$11,327

6 ETH

$0.1425
0.46%
17
Bitvavo
POWR/EUR

6 minutes ago

$8,018

7,491 EUR

$0.1414
0.33%
18
Dex-Trade
POWR/BTC

6 minutes ago

$7,871

0 BTC

$0.14258
0.32%
19
Gate.io
POWR/USDT

6 minutes ago

$7,809

7,806 USDT

$0.1422
0.32%
20
SuperEx
POWR/USDT

6 minutes ago

$5,327

5,325 USDT

$0.1412
0.22%
21
KuCoin
POWR/USDT

7 minutes ago

$5,034

5,033 USDT

$0.12401
0.2%
22
Pionex
POWR/USDT

6 minutes ago

$4,174

4,172 USDT

$0.1421
0.17%
23
CoinEx
POWR/USDT

7 minutes ago

$3,847

3,846 USDT

$0.14103
0.16%
24
Gate.io
POWR/BTC

6 minutes ago

$3,509

0 BTC

$0.14245
0.14%
25
Gate.io
POWR/ETH

6 minutes ago

$3,419

2 ETH

$0.14232
0.14%
26
Coinbase Exchange
POWR/USDT

6 minutes ago

$2,763

2,763 USDT

$0.1436
0.11%
27
KuCoin
POWR/BTC

43 minutes ago

$2,556

0 BTC

$0.198
0.1%
28
BTC Markets
POWR/AUD

6 minutes ago

$2,039

3,061 AUD

$0.14455
0.08%
29
Biconomy Exchange
POWR/USDT

6 minutes ago

$1,875

1,874 USDT

$0.1417
0.08%
30
Bitrue
POWR/BTC

6 minutes ago

$1,329

0 BTC

$0.14205
0.05%
31
Coinbase Exchange
POWR/EUR

6 minutes ago

$899

840 EUR

$0.14519
0.04%
32
Kraken
POWR/USD

6 minutes ago

$769

769 USD

$0.1449
0.03%
33
Bitrue
POWR/ETH

6 minutes ago

$732

0 ETH

$0.14195
0.03%
34
Bitay
POWR/TRY

6 minutes ago

$698

16,183 TRY

$0.14381
0.03%
35
KuCoin
POWR/ETH

an hour ago

$631

0 ETH

$0.18863
0.03%
36
Crypto.com Exchange
POWR/USDT

6 minutes ago

$511

511 USDT

$0.14169
0.02%
37
Crypto.com Exchange
POWR/USD

6 minutes ago

$484

484 USD

$0.14129
0.02%
38
Huobi
POWR/BTC

6 minutes ago

$428

0 BTC

$0.14232
0.02%
39
P2B
POWR/BTC

6 minutes ago

$364

0 BTC

$0.14205
0.01%
40
LiteBit.eu
POWR/EUR

6 minutes ago

$329

307 EUR

$0.14182
0.01%
41
Nominex
POWR/USDT

7 minutes ago

$301

300 USDT

$0.14202
0.01%
42
Bancor Network
POWR/BNT

6 minutes ago

$250

640 BNT

$0.14678
0.01%
43
SushiSwap
POWR/WETH

16 hours ago

$246

0 WETH

$0.15104
0.01%
44
Kraken
POWR/EUR

6 minutes ago

$133

124 EUR

$0.14444
0.01%
45
Upbit
POWR/BTC

6 minutes ago

$95

0 BTC

$0.141
0%
46
Uniswap v2
POWR/WETH

16 hours ago

$83

0 WETH

$0.14818
0%
47
P2B
POWR/ETH

6 minutes ago

$50

0 ETH

$0.14654
0%
48
NiceHash
POWR/BTC

6 minutes ago

$5

0 BTC

$0.1439
0%
49
Bitbns
POWR/INR

6 minutes ago

$0

13 INR

$0.14947
0%
50
Bittrex
POWR/BTC

6 minutes ago

$0

0 BTC

$0.1381
0%
51
HitBTC
POWR/BTC

6 minutes ago

$0

0 BTC

$0.15109
0%
52
HitBTC
POWR/ETH

6 minutes ago

$0

0 ETH

$0.15543
0%
53
Tokocrypto
POWR/USDT

6 minutes ago

$0

0 USDT

$0.142
0%
54
Tokocrypto
POWR/BUSD

6 minutes ago

$0

0 BUSD

$0.14205
0%
55
BTX Pro
POWR/KRT

6 minutes ago

$0

0 KRT

$0.15733
0%
56
CoinDCX
POWR/BTC

6 minutes ago

$0

0 BTC

$0.14126
0%