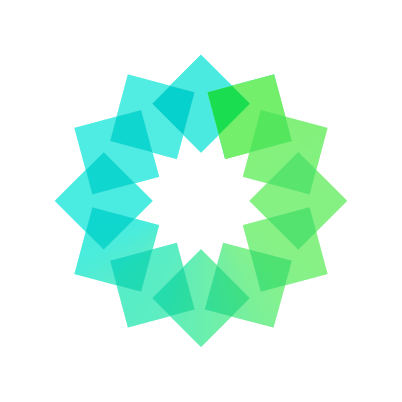 Powerledger Price
(POWR)
Rank #187
Market Cap
$123,571,553 USD
24h Volume
$23,579,468 USD

(3.08%)

Circulating Supply
485,486,097 POWR
Total Supply
999,506,123 POWR
What Is Powerledger's Price Today?
Powerledger (POWR) is trading at $0.25453 USD, increasing by 3.08% since yesterday. Powerledger has traded $23,579,468 USD in the last 24 hours.
Powerledger (POWR) is the #187 largest cryptocurrency by market cap as of May 17, 2022, with a market cap of $123,571,553 USD.
How Much Did Powerledger Raise?
The Powerledger ICO (initial coin offering) raised $13,240,000 USD by selling 165500000 Powerledger tokens at a price of $0.08 USD. The Powerledger ICO began on September 08, 2017 and ended on October 06, 2017. Key team members during the Powerledger ICO included Bill Tai, Dr. Jemma Green, and David Martin.
What Is Powerledger Cryptocurrency (POWR)?
A Decentralized peer to peer energy exchange
How Many Powerledger Coins Are There?
There are currently 485,486,097 Powerledger coins circulating out of a max supply of 1,000,000,000.
Buying/Selling Powerledger On Cryptocurrency Exchanges
Powerledger is trading on 57 markets. In the last 24 hours, Powerledger was most traded on ZBG, Upbit, and Pionex. The most traded Powerledger pairs in the last 24 hours are POWR/USDT, POWR/KRW, and POWR/BTC.
Powerledger Historical Data
Powerledger Markets
#
Exchange
Market
Volume (24hr)

Price

Volume %

1
ZBG
POWR/USDT

4 minutes ago

$16,619,630

16,635,671 USDT

$0.25452
70.64%
2
Upbit
POWR/KRW

4 minutes ago

$2,800,519

3,547,656,037 KRW

$0.25458
11.9%
3
Pionex
POWR/USDT

4 minutes ago

$1,671,576

1,671,192 USDT

$0.25426
7.11%
4
ZB.COM
POWR/USDT

12 minutes ago

$1,144,525

1,132,562 USDT

$0.28336
4.86%
5
Hotcoin Global
POWR/USDT

4 minutes ago

$703,577

704,256 USDT

$0.25452
2.99%
6
Binance
POWR/USDT

4 minutes ago

$550,583

551,108 USDT

$0.25458
2.34%
7
Bithumb
POWR/KRW

4 minutes ago

$545,846

702,253,798 KRW

$0.25843
2.32%
8
AAX
POWR/USDT

4 minutes ago

$364,723

364,867 USDT

$0.25442
1.55%
9
Binance
POWR/BTC

4 minutes ago

$260,281

9 BTC

$0.25458
1.11%
10
P2PB2B
POWR/BTC

4 minutes ago

$114,475

4 BTC

$0.25492
0.49%
11
Bitrue
POWR/USDT

4 minutes ago

$111,242

111,349 USDT

$0.25452
0.47%
12
Bitkub
POWR/THB

4 minutes ago

$84,225

2,909,015 THB

$0.25452
0.36%
13
Coinbase Exchange
POWR/USD

4 minutes ago

$84,156

84,156 USD

$0.25452
0.36%
14
Binance
POWR/BUSD

4 minutes ago

$69,218

69,056 BUSD

$0.25458
0.29%
15
Dex-Trade
POWR/BTC

4 minutes ago

$68,874

2 BTC

$0.25452
0.29%
16
Uniswap (V3)
POWR/WETH

4 minutes ago

$42,170

21 WETH

$0.25525
0.18%
17
Hotbit
POWR/USDT

4 minutes ago

$24,609

24,632 USDT

$0.25458
0.1%
18
P2PB2B
POWR/ETH

4 minutes ago

$24,528

12 ETH

$0.25818
0.1%
19
Dex-Trade
POWR/ETH

4 minutes ago

$22,016

11 ETH

$0.25452
0.09%
20
Bitvavo
POWR/EUR

4 minutes ago

$21,787

20,652 EUR

$0.25458
0.09%
21
Folgory
POWR/BTC

4 minutes ago

$19,214

1 BTC

$0.25458
0.08%
22
DigiFinex
POWR/BTC

4 minutes ago

$18,007

1 BTC

$0.25458
0.08%
23
Bitrue
POWR/BTC

4 minutes ago

$7,753

0 BTC

$0.25452
0.03%
24
KuCoin
POWR/USDT

4 minutes ago

$6,415

6,421 USDT

$0.25458
0.03%
25
Coinbase Exchange
POWR/USDT

4 minutes ago

$4,083

4,087 USDT

$0.25452
0.02%
26
LATOKEN
POWR/BTC

4 minutes ago

$3,789

0 BTC

$0.25458
0.02%
27
Coinbase Exchange
POWR/EUR

4 minutes ago

$3,686

3,494 EUR

$0.25452
0.02%
28
BTC Markets
POWR/AUD

4 minutes ago

$3,543

5,032 AUD

$0.25336
0.02%
29
CoinEx
POWR/USDT

4 minutes ago

$3,455

3,458 USDT

$0.25458
0.01%
30
Gate.io
POWR/USDT

4 minutes ago

$3,060

3,076 USDT

$0.25566
0.01%
31
Binance
POWR/ETH

4 minutes ago

$2,776

1 ETH

$0.25458
0.01%
32
Upbit
POWR/BTC

4 minutes ago

$2,462

0 BTC

$0.25458
0.01%
33
Crypto.com Exchange
POWR/USDT

4 minutes ago

$1,652

1,645 USDT

$0.25329
0.01%
34
LATOKEN
POWR/ETH

4 minutes ago

$1,450

1 ETH

$0.25458
0.01%
35
Kraken
POWR/EUR

4 minutes ago

$1,304

1,223 EUR

$0.25156
0.01%
36
Nominex
POWR/USDT

4 minutes ago

$1,195

1,192 USDT

$0.25376
0.01%
37
KuCoin
POWR/BTC

4 minutes ago

$1,133

0 BTC

$0.25458
0%
38
Kraken
POWR/USD

4 minutes ago

$827

800 USD

$0.2463
0%
39
Tokocrypto
POWR/USDT

4 minutes ago

$765

763 USDT

$0.25376
0%
40
Bancor Network
POWR/BNT

4 minutes ago

$756

524 BNT

$0.2572
0%
41
LiteBit.eu
POWR/EUR

4 minutes ago

$618

586 EUR

$0.25452
0%
42
Folgory
POWR/ETH

4 minutes ago

$566

0 ETH

$0.25458
0%
43
Huobi Global
POWR/BTC

4 minutes ago

$530

0 BTC

$0.25452
0%
44
KuCoin
POWR/ETH

4 minutes ago

$397

0 ETH

$0.25458
0%
45
SushiSwap
POWR/WETH

4 minutes ago

$308

0 WETH

$0.2525
0%
46
Bitrue
POWR/ETH

4 minutes ago

$299

0 ETH

$0.25452
0%
47
Gate.io
POWR/BTC

4 minutes ago

$248

0 BTC

$0.25642
0%
48
Gate.io
POWR/ETH

4 minutes ago

$220

0 ETH

$0.25407
0%
49
Bittrex
POWR/BTC

4 minutes ago

$173

0 BTC

$0.25461
0%
50
Uniswap (V2)
POWR/WETH

4 minutes ago

$105

0 WETH

$0.25104
0%
51
Tokocrypto
POWR/BUSD

4 minutes ago

$35

35 BUSD

$0.2539
0%
52
NiceHash
POWR/BTC

4 minutes ago

$12

0 BTC

$0.2513
0%
53
HitBTC
POWR/BTC

4 minutes ago

$0

0 BTC

$0.25458
0%
54
HitBTC
POWR/ETH

4 minutes ago

$0

0 ETH

$0.25458
0%
55
Bitbns
POWR/INR

4 minutes ago

$0

0 INR

$0.25458
0%
56
BTX Pro
POWR/KRT

4 minutes ago

$0

0 KRT

$0.25659
0%
57
CoinDCX
POWR/BTC

4 minutes ago

$0

0 BTC

$0.25452
0%
Powerledger Token Metrics
Percentage of POWR on Exchanges
3.9%
Tokens held on exchanges
Percentage of Early Investors Still HODLing
174,406.7%
Early investors still HODLing
Unique Wallets HODLing Token
Percentage of Tokens Held By Top 100 Wallets
92.3%
Tokens held by top 100
Percentage of Supply Transacted on Blockchain
0.00%
Of supply transacted yesterday
% of supply in circulation
48.6%
Blockchain
Ethereum
Completed ICO
Yes