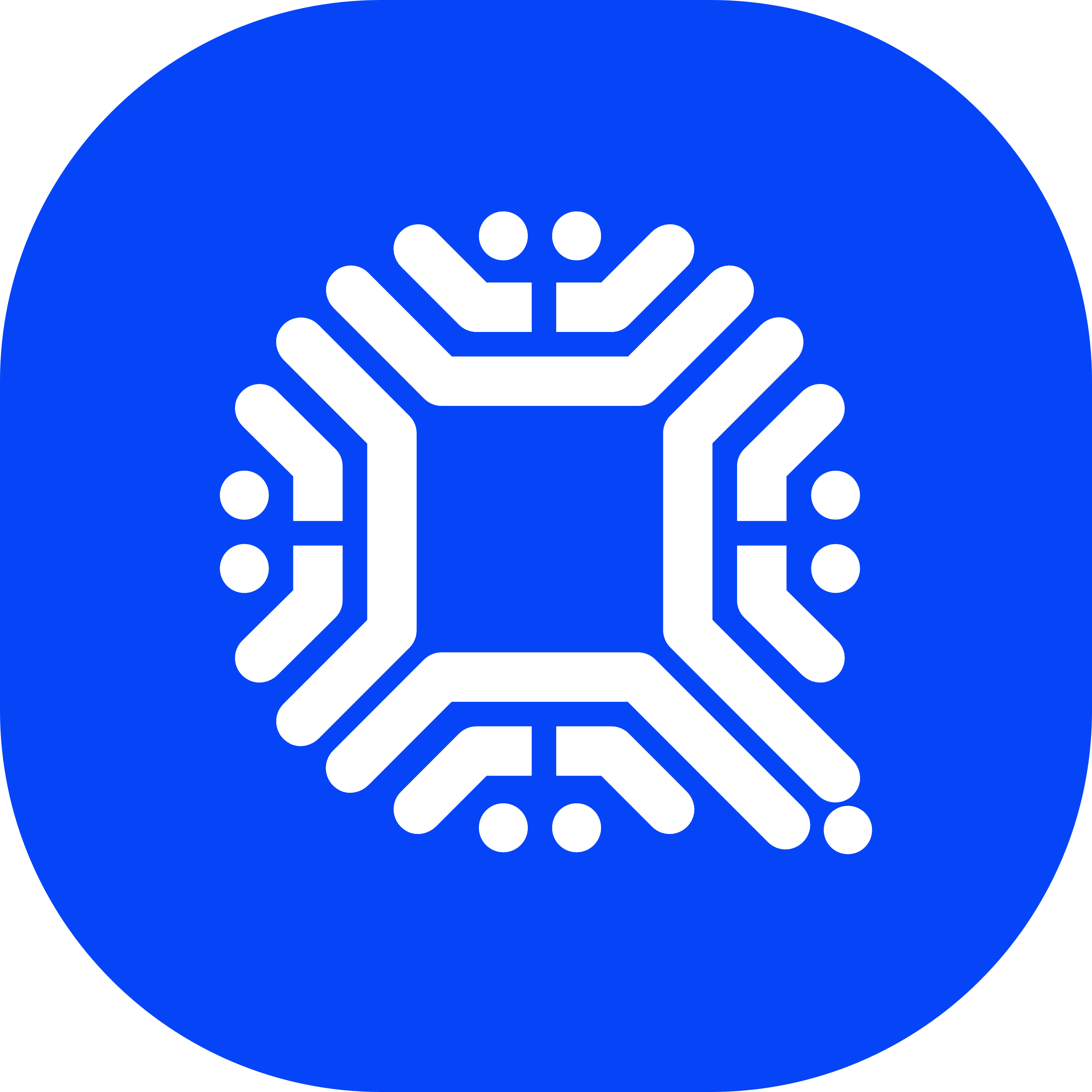 Qtum Price
(QTUM)
Rank #104
Market Cap
$556,074,434 USD
24h Volume
$106,065,453 USD

(1.1%)

Circulating Supply
98,985,960 QTUM
Total Supply
103,944,501 QTUM
What Is Qtum's Price Today?
Qtum (QTUM) is trading at $5.62 USD, increasing by 1.1% since yesterday. Qtum has traded $106,065,453 USD in the last 24 hours.
Qtum (QTUM) is the #104 largest cryptocurrency by market cap as of January 28, 2022, with a market cap of $556,074,434 USD.
How Much Did Qtum Raise?
The Qtum ICO (initial coin offering) raised $15,000,000 USD at a price of $0.3 USD. The Qtum ICO began on March 12, 2017 and ended on March 17, 2017. Key team members during the Qtum ICO included Patrick Dai, Neil Mahi, and Jordan Earls.
What Is Qtum Cryptocurrency (QTUM)?
The Blockchain Made Ready for Business
How Many Qtum Coins Are There?
There are currently 98,985,960 Qtum coins circulating out of a max supply of 107,822,406.
Buying/Selling Qtum On Cryptocurrency Exchanges
Qtum is trading on 164 markets. In the last 24 hours, Qtum was most traded on Binance, BitMart, and OKX. The most traded Qtum pairs in the last 24 hours are QTUM/USDT, QTUM/BTC, and QTUM/ETH.
Qtum Markets
#
Exchange
Market
Volume (24hr)

Price

Volume %

1
Binance
QTUM/USDT

6 minutes ago

$25,325,737

25,297,070 USDT

$5.61
23.86%
2
OKX
QTUM/USDT

7 minutes ago

$10,397,803

10,381,015 USDT

$5.62
9.79%
3
BitMart
QTUM/ETH

7 minutes ago

$9,184,589

3,833 ETH

$5.62
8.65%
4
Jubi
QTUM/USDT

8 minutes ago

$8,878,158

8,868,994 USDT

$5.62
8.36%
5
CoinW
QTUM/USDT

8 minutes ago

$8,048,903

8,042,455 USDT

$5.62
7.58%
6
BitMart
QTUM/BTC

7 minutes ago

$7,296,930

199 BTC

$5.59
6.87%
7
Upbit
QTUM/KRW

7 minutes ago

$7,194,028

8,967,462,697 KRW

$5.79
6.78%
8
BitMart
QTUM/USDT

7 minutes ago

$6,972,191

6,978,415 USDT

$5.63
6.57%
9
ZB.COM
QTUM/USDT

7 minutes ago

$6,250,485

6,245,172 USDT

$5.62
5.89%
10
Mandala Exchange
QTUM/USDT

15 minutes ago

$5,335,773

5,332,002 USDT

$7.87
5.03%
11
OKX
QTUM/USDT

7 minutes ago

$4,778,624

4,773,773 USDT

$5.62
4.5%
12
FMFW.io
QTUM/USDT

7 minutes ago

$4,650,637

4,652,757 USDT

$5.63
4.38%
13
HitBTC
QTUM/USDT

7 minutes ago

$4,650,637

4,652,757 USDT

$5.63
4.38%
14
Binance
QTUM/USDT

7 minutes ago

$4,471,221

4,461,935 USDT

$5.61
4.21%
15
IndoEx
QTUM/USDT

7 minutes ago

$3,764,874

3,763,825 USDT

$5.62
3.55%
16
Cat.Ex
QTUM/ETH

7 minutes ago

$2,947,122

1,227 ETH

$5.61
2.78%
17
DragonEX
QTUM/USDT

7 minutes ago

$2,861,448

2,720,159 USDT

$5.35
2.7%
18
Cat.Ex
QTUM/USDT

7 minutes ago

$2,307,471

2,305,346 USDT

$5.62
2.17%
19
DigiFinex
QTUM/USDT

7 minutes ago

$2,275,606

2,282,413 USDT

$5.64
2.14%
20
IndoEx
QTUM/USDC

7 minutes ago

$2,228,392

2,235,262 USDC

$5.64
2.1%
21
IndoEx
QTUM/ETH

7 minutes ago

$2,141,904

894 ETH

$5.62
2.02%
22
Cat.Ex
QTUM/BTC

7 minutes ago

$1,899,208

52 BTC

$5.62
1.79%
23
ZBG
QTUM/USDT

7 minutes ago

$1,848,268

1,847,848 USDT

$5.62
1.74%
24
AAX
QTUM/USDT

7 minutes ago

$1,797,491

1,793,630 USDT

$5.61
1.69%
25
IndoEx
QTUM/USD

7 minutes ago

$1,694,379

1,694,444 USD

$5.62
1.6%
26
IndoEx
QTUM/EUR

7 minutes ago

$1,636,726

1,475,193 EUR

$5.64
1.54%
27
P2PB2B
QTUM/USDT

7 minutes ago

$1,622,953

1,620,159 USDT

$5.62
1.53%
28
OKX
QTUM/USD

6 minutes ago

$1,576,361

1,575,590 USD

$5.62
1.48%
29
Delta Exchange
QTUM/USDT

7 minutes ago

$1,511,738

1,512,472 USDT

$5.63
1.42%
30
Bitbank
QTUM/JPY

7 minutes ago

$1,441,172

167,081,994 JPY

$5.65
1.36%
31
XT.COM
QTUM/USDT

7 minutes ago

$1,353,209

1,352,324 USDT

$5.62
1.27%
32
LBank
QTUM/USDT

7 minutes ago

$1,280,501

1,282,464 USDT

$5.63
1.21%
33
Huobi Global
QTUM/USDT

7 minutes ago

$1,258,818

1,256,349 USDT

$5.62
1.19%
34
CBX
QTUM/USDT

7 minutes ago

$1,256,658

1,255,389 USDT

$5.62
1.18%
35
BigONE
QTUM/USDT

7 minutes ago

$1,256,630

1,255,361 USDT

$5.62
1.18%
36
BKEX
QTUM/USDT

7 minutes ago

$1,131,372

1,129,827 USDT

$5.62
1.07%
37
BigONE
QTUM/BTC

7 minutes ago

$1,053,882

29 BTC

$5.63
0.99%
38
Hotcoin Global
QTUM/BTC

7 minutes ago

$950,978

24 BTC

$5.12
0.9%
39
OKX
QTUM/BTC

7 minutes ago

$946,871

26 BTC

$5.62
0.89%
40
Huobi Global
QTUM/USD

6 minutes ago

$894,512

894,480 USD

$5.63
0.84%
41
Bithumb
QTUM/KRW

7 minutes ago

$826,056

1,027,488,120 KRW

$5.78
0.78%
42
Cat.Ex
QTUM/TRX

7 minutes ago

$781,904

13,906,249 TRX

$5.63
0.74%
43
Decoin
QTUM/BTC

7 minutes ago

$785,971

21 BTC

$5.62
0.74%
44
ZB.COM
QTUM/QC

7 minutes ago

$770,539

5,368,872 QC

$5.69
0.73%
45
AscendEX (Bitmax)
QTUM/USDT

7 minutes ago

$760,631

757,740 USDT

$5.60
0.72%
46
Bybit
QTUM/USDT

6 minutes ago

$724,996

724,250 USDT

$5.62
0.68%
47
Gate.io
QTUM/USDT

7 minutes ago

$656,264

656,418 USDT

$5.63
0.62%
48
KuCoin
QTUM/USDT

7 minutes ago

$602,642

601,564 USDT

$5.62
0.57%
49
Bitget
QTUM/USDT

7 minutes ago

$547,712

547,597 USDT

$5.62
0.52%
50
VCC Exchange
QTUM/USDT

7 minutes ago

$544,938

932,087 USDT

$9.62
0.51%
51
MEXC
QTUM/USDT

7 minutes ago

$543,410

542,610 USDT

$5.61
0.51%
52
Pionex
QTUM/USDT

7 minutes ago

$484,603

485,346 USDT

$5.63
0.46%
53
Huobi Global
QTUM/USDT

7 minutes ago

$453,216

453,620 USDT

$5.63
0.43%
54
Hotcoin Global
QTUM/ETH

7 minutes ago

$450,036

188 ETH

$5.63
0.42%
55
Binance
QTUM/BUSD

7 minutes ago

$414,428

413,567 BUSD

$5.61
0.39%
56
FMFW.io
QTUM/BTC

7 minutes ago

$403,889

11 BTC

$5.62
0.38%
57
HitBTC
QTUM/BTC

7 minutes ago

$403,889

11 BTC

$5.62
0.38%
58
AscendEX (Bitmax)
QTUM/BTC

7 minutes ago

$366,446

10 BTC

$5.61
0.35%
59
Bibox
QTUM/USDT

7 minutes ago

$357,323

357,661 USDT

$5.63
0.34%
60
Hoo
QTUM/USDT

7 minutes ago

$324,489

325,316 USDT

$5.64
0.31%
61
Phemex
QTUM/USDT

8 minutes ago

$287,682

287,252 USDT

$5.62
0.27%
62
Crypto.com Exchange
QTUM/USDT

7 minutes ago

$270,418

270,313 USDT

$5.62
0.25%
63
Mandala Exchange
QTUM/BUSD

15 minutes ago

$261,005

261,086 BUSD

$7.87
0.25%
64
Dex-Trade
QTUM/USDT

7 minutes ago

$247,137

247,063 USDT

$5.62
0.23%
65
Binance
QTUM/BTC

7 minutes ago

$227,856

6 BTC

$5.62
0.21%
66
ZBG
QTUM/QC

7 minutes ago

$227,849

1,587,575 QC

$5.69
0.21%
67
Coinone
QTUM/KRW

7 minutes ago

$225,119

280,614,323 KRW

$5.79
0.21%
68
P2PB2B
QTUM/USD

7 minutes ago

$223,908

223,283 USD

$5.61
0.21%
69
BitForex
QTUM/USDT

7 minutes ago

$222,879

222,717 USDT

$5.62
0.21%
70
IndoEx
QTUM/BTC

7 minutes ago

$221,620

6 BTC

$5.62
0.21%
71
DigiFinex
QTUM/BTC

7 minutes ago

$193,415

5 BTC

$5.62
0.18%
72
MEXC
QTUM/USDT

7 minutes ago

$172,687

172,644 USDT

$5.62
0.16%
73
EXMO
QTUM/USD

7 minutes ago

$108,918

112,349 USD

$5.80
0.1%
74
Hotcoin Global
QTUM/USDT

7 minutes ago

$107,300

107,224 USDT

$5.62
0.1%
75
EXMO
QTUM/BTC

7 minutes ago

$81,825

2 BTC

$5.59
0.08%
76
Kraken
QTUM/BTC

7 minutes ago

$78,364

2 BTC

$5.64
0.07%
77
Huobi Global
QTUM/BTC

7 minutes ago

$73,028

2 BTC

$5.59
0.07%
78
XT.COM
QTUM/BTC

7 minutes ago

$68,270

2 BTC

$5.63
0.06%
79
BitGlobal
QTUM/USDT

7 minutes ago

$64,300

96,021 USDT

$8.40
0.06%
80
LocalTrade
QTUM/BTC

7 minutes ago

$62,182

2 BTC

$5.62
0.06%
81
ProBit Global
QTUM/USDT

7 minutes ago

$60,319

60,268 USDT

$5.62
0.06%
82
Kraken
QTUM/USD

7 minutes ago

$55,572

55,859 USD

$5.65
0.05%
83
HitBTC
QTUM/ETH

7 minutes ago

$55,574

23 ETH

$5.62
0.05%
84
Binance.US
QTUM/USD

7 minutes ago

$52,984

52,884 USD

$5.61
0.05%
85
Crypto.com Exchange
QTUM/CRO

15 minutes ago

$49,720

103,788 CRO

$7.90
0.05%
86
LATOKEN
QTUM/USDT

7 minutes ago

$49,052

49,063 USDT

$5.63
0.05%
87
OKX
QTUM/ETH

7 minutes ago

$47,867

20 ETH

$5.63
0.05%
88
Dex-Trade
QTUM/BUSD

8 minutes ago

$44,442

44,716 BUSD

$5.66
0.04%
89
Binance
QTUM/ETH

7 minutes ago

$40,041

17 ETH

$5.62
0.04%
90
EXMO
QTUM/ETH

7 minutes ago

$37,959

16 ETH

$5.62
0.04%
91
Bitfinex
QTUM/USD

7 minutes ago

$36,516

36,497 USD

$5.62
0.03%
92
StormGain
QTUM/USDT

7 minutes ago

$35,952

35,964 USDT

$5.65
0.03%
93
Bitvavo
QTUM/EUR

7 minutes ago

$32,463

29,045 EUR

$5.60
0.03%
94
P2PB2B
QTUM/BTC

7 minutes ago

$31,655

1 BTC

$5.62
0.03%
95
Kraken
QTUM/EUR

7 minutes ago

$31,696

28,502 EUR

$5.63
0.03%
96
Hotbit
QTUM/USDT

7 minutes ago

$30,293

30,237 USDT

$5.62
0.03%
97
P2PB2B
QTUM/ETH

7 minutes ago

$29,818

12 ETH

$5.62
0.03%
98
LATOKEN
QTUM/BTC

7 minutes ago

$29,768

1 BTC

$5.62
0.03%
99
Hotbit
QTUM/ETH

7 minutes ago

$29,715

12 ETH

$5.65
0.03%
100
CoinEx
QTUM/USDT

7 minutes ago

$27,435

27,408 USDT

$5.62
0.03%
64 additional market pairs not shown
Qtum Token Metrics