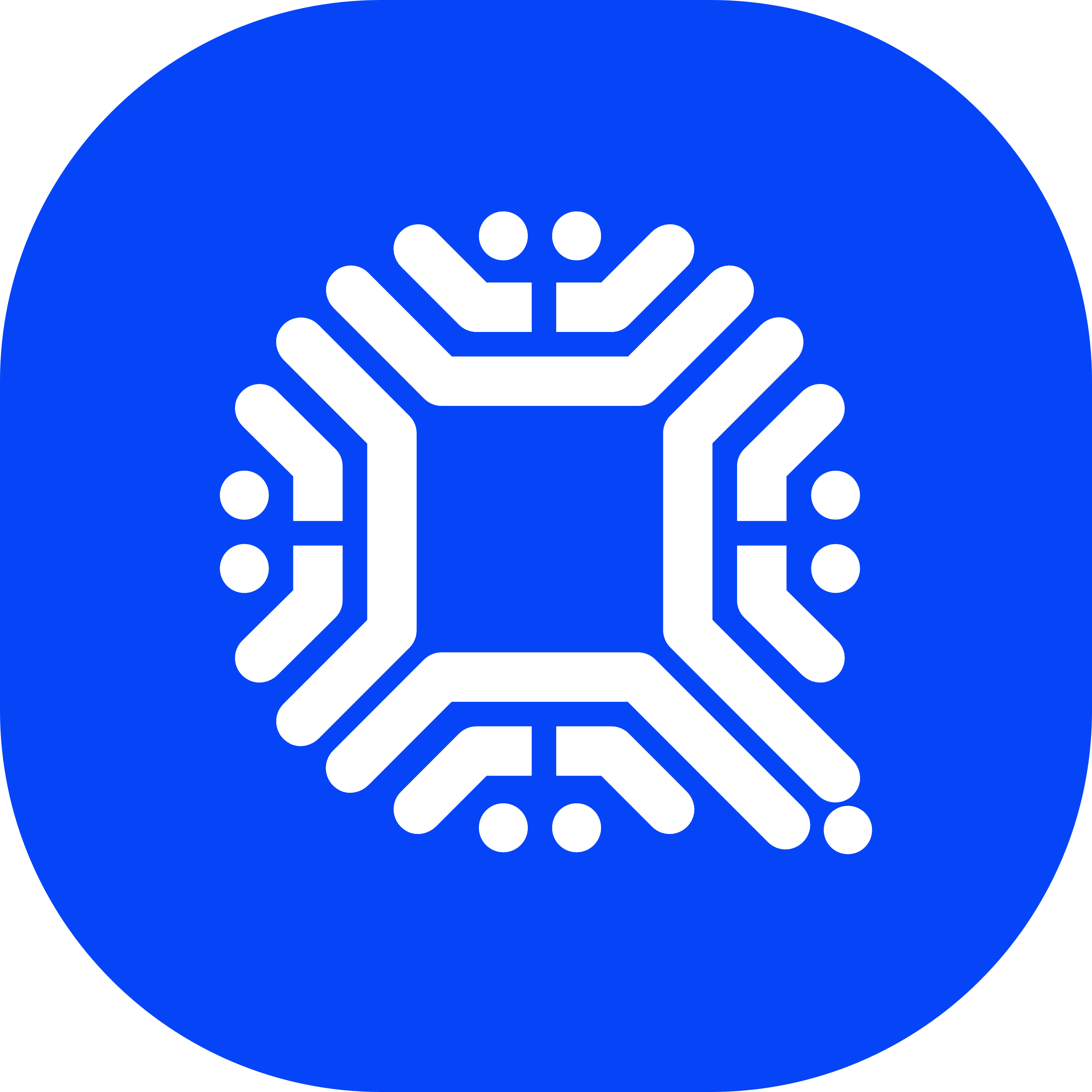 Qtum Price
(QTUM)
Rank #126
Market Cap
$288,229,905 USD
24h Volume
$45,655,575 USD

(-1.56%)

Circulating Supply
104,521,055 QTUM
Total Supply
107,822,406 QTUM
What Is Qtum's Price Today?
Qtum (QTUM) is trading at $2.76 USD, decreasing by -1.56% since yesterday. Qtum has traded $45,655,575 USD in the last 24 hours.
Qtum (QTUM) is the #126 largest cryptocurrency by market cap as of February 03, 2023, with a market cap of $288,229,905 USD.
How Much Did Qtum Raise?
The Qtum ICO (initial coin offering) raised $15,000,000 USD at a price of $0.3 USD. The Qtum ICO began on March 12, 2017 and ended on March 17, 2017. Key team members during the Qtum ICO included Patrick Dai, Neil Mahi, and Jordan Earls.
What Is Qtum Cryptocurrency (QTUM)?
The Blockchain Made Ready for Business
How Many Qtum Coins Are There?
There are currently 104,521,055 Qtum coins circulating out of a max supply of 107,822,406.
Buying/Selling Qtum On Cryptocurrency Exchanges
Qtum is trading on 141 markets. In the last 24 hours, Qtum was most traded on Binance, IndoEx, and BitForex. The most traded Qtum pairs in the last 24 hours are QTUM/USDT, QTUM/USDC, and QTUM/KRW.
Qtum Markets
#
Exchange
Market
Volume (24hr)

Price

Volume %

1
Binance
QTUM/USDT

4 minutes ago

$13,844,450

13,842,478 USDT

$2.76
30.33%
2
BitForex
QTUM/USDT

3 minutes ago

$5,342,254

5,341,494 USDT

$2.75
11.7%
3
Upbit
QTUM/KRW

3 minutes ago

$4,687,063

5,854,227,860 KRW

$2.79
10.27%
4
IndoEx
QTUM/USDT

4 minutes ago

$4,495,585

4,494,945 USDT

$2.76
9.85%
5
BitForex
QTUM/USDC

4 minutes ago

$2,591,276

2,591,481 USDC

$2.75
5.68%
6
IndoEx
QTUM/USDC

4 minutes ago

$2,576,033

2,576,055 USDC

$2.76
5.64%
7
IndoEx
QTUM/ETH

4 minutes ago

$2,536,575

1,531 ETH

$2.76
5.56%
8
CoinW
QTUM/USDT

4 minutes ago

$2,218,908

2,218,592 USDT

$2.75
4.86%
9
IndoEx
QTUM/USD

4 minutes ago

$1,981,634

1,981,634 USD

$2.78
4.34%
10
IndoEx
QTUM/EUR

4 minutes ago

$1,953,942

1,807,549 EUR

$2.77
4.28%
11
SuperEx
QTUM/USDT

4 minutes ago

$1,929,882

1,929,612 USDT

$2.75
4.23%
12
DigiFinex
QTUM/USDT

3 minutes ago

$1,858,057

1,857,793 USDT

$2.76
4.07%
13
IndoEx
QTUM/BTC

4 minutes ago

$1,652,001

71 BTC

$2.76
3.62%
14
Binance
QTUM/USDT

3 minutes ago

$1,502,811

1,502,597 USDT

$2.76
3.29%
15
Bitget
QTUM/USDT

3 minutes ago

$1,237,422

1,237,246 USDT

$2.76
2.71%
16
MEXC
QTUM/USDT

4 minutes ago

$1,235,974

1,235,798 USDT

$2.76
2.71%
17
LBank
QTUM/USDT

3 minutes ago

$1,116,595

1,116,436 USDT

$2.76
2.45%
18
Hotcoin Global
QTUM/USDT

4 minutes ago

$1,097,573

1,097,420 USDT

$2.75
2.4%
19
HitBTC
QTUM/USDT

3 minutes ago

$1,045,780

1,045,631 USDT

$2.75
2.29%
20
FMFW.io
QTUM/USDT

4 minutes ago

$1,045,777

1,045,631 USDT

$2.75
2.29%
21
OKX
QTUM/USDT

4 minutes ago

$1,018,029

1,017,884 USDT

$2.74
2.23%
22
OKX
QTUM/USD

4 minutes ago

$957,570

957,570 USD

$2.74
2.1%
23
OKX
QTUM/USDT

3 minutes ago

$878,181

878,056 USDT

$2.76
1.92%
24
Bybit
QTUM/USDT

4 minutes ago

$859,071

858,949 USDT

$2.76
1.88%
25
BigONE
QTUM/USDT

3 minutes ago

$851,313

851,192 USDT

$2.75
1.86%
26
XT.COM
QTUM/USDT

4 minutes ago

$764,049

763,940 USDT

$2.75
1.67%
27
BKEX
QTUM/USDT

3 minutes ago

$740,675

740,570 USDT

$2.75
1.62%
28
AscendEX (BitMax)
QTUM/USDT

4 minutes ago

$644,282

644,192 USDT

$2.76
1.41%
29
Huobi
QTUM/USDT

3 minutes ago

$636,596

636,505 USDT

$2.76
1.39%
30
Bitget
QTUM/USDT

4 minutes ago

$621,110

621,021 USDT

$2.75
1.36%
31
Cat.Ex
QTUM/ETH

3 minutes ago

$608,191

367 ETH

$2.75
1.33%
32
Gate.io
QTUM/USDT

3 minutes ago

$556,637

556,557 USDT

$2.76
1.22%
33
Bithumb
QTUM/KRW

3 minutes ago

$383,091

478,487,167 KRW

$2.79
0.84%
34
Tapbit
QTUM/USDT

4 minutes ago

$371,349

371,297 USDT

$2.75
0.81%
35
Bibox
QTUM/BTC

3 minutes ago

$310,572

13 BTC

$2.76
0.68%
36
Bibox
QTUM/ETH

3 minutes ago

$253,491

153 ETH

$2.76
0.56%
37
AscendEX (BitMax)
QTUM/BTC

4 minutes ago

$242,003

10 BTC

$2.77
0.53%
38
Bitbank
QTUM/JPY

4 minutes ago

$211,025

27,673,085 JPY

$2.76
0.46%
39
KuCoin
QTUM/USDT

4 minutes ago

$206,183

206,154 USDT

$2.75
0.45%
40
MEXC
QTUM/USDT

4 minutes ago

$194,438

194,410 USDT

$2.76
0.43%
41
Phemex
QTUM/USDT

3 minutes ago

$186,201

186,175 USDT

$2.76
0.41%
42
P2B
QTUM/USDT

4 minutes ago

$184,590

184,564 USDT

$2.76
0.4%
43
Cat.Ex
QTUM/USDT

3 minutes ago

$172,544

172,520 USDT

$2.75
0.38%
44
BitGlobal
QTUM/BTC

3 minutes ago

$157,816

7 BTC

$2.73
0.35%
45
Binance
QTUM/BUSD

4 minutes ago

$156,400

156,362 BUSD

$2.76
0.34%
46
BitGlobal
QTUM/USDT

3 minutes ago

$127,412

127,394 USDT

$2.74
0.28%
47
WhiteBIT
QTUM/USDT

4 minutes ago

$126,603

126,585 USDT

$2.76
0.28%
48
Bibox
QTUM/USDT

3 minutes ago

$114,669

114,653 USDT

$2.75
0.25%
49
BitMart
QTUM/BTC

3 minutes ago

$114,230

5 BTC

$2.76
0.25%
50
Cat.Ex
QTUM/BTC

3 minutes ago

$98,072

4 BTC

$2.76
0.21%
51
Binance
QTUM/BTC

3 minutes ago

$94,029

4 BTC

$2.76
0.21%
52
KuCoin
QTUM/BTC

3 minutes ago

$87,643

4 BTC

$2.76
0.19%
53
CoinEx
QTUM/USDT

4 minutes ago

$84,508

84,496 USDT

$2.76
0.19%
54
FMFW.io
QTUM/BTC

4 minutes ago

$85,265

4 BTC

$2.76
0.19%
55
HitBTC
QTUM/BTC

3 minutes ago

$85,246

4 BTC

$2.76
0.19%
56
LATOKEN
QTUM/USDT

4 minutes ago

$81,475

81,464 USDT

$2.76
0.18%
57
ZOOMEX
QTUM/USDT

3 minutes ago

$79,724

79,713 USDT

$2.76
0.17%
58
Bitcoiva
QTUM/USDT

4 minutes ago

$78,727

78,715 USDT

$6.15
0.17%
59
EXMO
QTUM/USD

3 minutes ago

$70,955

70,955 USD

$3.02
0.16%
60
Dex-Trade
QTUM/USDT

3 minutes ago

$67,562

67,553 USDT

$2.76
0.15%
61
BitMart
QTUM/USDT

3 minutes ago

$66,385

66,375 USDT

$2.76
0.15%
62
EXMO
QTUM/BTC

3 minutes ago

$63,928

3 BTC

$2.76
0.14%
63
EXMO
QTUM/ETH

3 minutes ago

$63,894

39 ETH

$2.75
0.14%
64
P2B
QTUM/USD

3 minutes ago

$59,216

59,216 USD

$2.76
0.13%
65
ZT
QTUM/USDT

4 minutes ago

$58,254

58,246 USDT

$2.76
0.13%
66
DigiFinex
QTUM/BTC

3 minutes ago

$56,210

2 BTC

$2.76
0.12%
67
OKX
QTUM/BTC

3 minutes ago

$55,628

2 BTC

$2.76
0.12%
68
Crypto.com Exchange
QTUM/USDT

4 minutes ago

$52,816

52,808 USDT

$2.76
0.12%
69
Hotcoin Global
QTUM/BTC

3 minutes ago

$49,079

2 BTC

$2.74
0.11%
70
Kraken
QTUM/USD

3 minutes ago

$48,874

48,874 USD

$2.76
0.11%
71
Huobi
QTUM/BTC

3 minutes ago

$46,313

2 BTC

$2.74
0.1%
72
LATOKEN
QTUM/ETH

4 minutes ago

$40,250

24 ETH

$2.76
0.09%
73
Phemex
QTUM/USDC

3 minutes ago

$35,682

35,682 USDC

$2.75
0.08%
74
XT.COM
QTUM/USDT

4 minutes ago

$32,042

32,037 USDT

$2.75
0.07%
75
Binance.US
QTUM/USD

3 minutes ago

$27,959

27,959 USD

$2.78
0.06%
76
Coinone
QTUM/KRW

3 minutes ago

$24,973

31,191,883 KRW

$2.80
0.05%
77
Jubi
QTUM/USDT

3 minutes ago

$23,687

23,683 USDT

$2.75
0.05%
78
Bitvavo
QTUM/EUR

4 minutes ago

$23,472

21,714 EUR

$2.77
0.05%
79
ProBit Global
QTUM/USDT

3 minutes ago

$22,080

22,076 USDT

$2.77
0.05%
80
LocalTrade
QTUM/USDT

4 minutes ago

$19,070

19,067 USDT

$2.75
0.04%
81
Kraken
QTUM/USD

3 minutes ago

$17,272

17,272 USD

$2.75
0.04%
82
Cat.Ex
QTUM/TRX

3 minutes ago

$16,965

265,765 TRX

$2.76
0.04%
83
StormGain
QTUM/USDT

4 minutes ago

$16,642

16,640 USDT

$2.75
0.04%
84
Hotbit
QTUM/USDT

4 minutes ago

$15,140

15,138 USDT

$2.76
0.03%
85
Hotbit
QTUM/ETH

4 minutes ago

$15,069

9 ETH

$2.77
0.03%
86
Dex-Trade
QTUM/BUSD

4 minutes ago

$13,902

13,900 BUSD

$2.76
0.03%
87
Crypto.com Exchange
QTUM/USD

4 minutes ago

$13,496

13,496 USD

$2.75
0.03%
88
Korbit
QTUM/KRW

3 minutes ago

$12,673

15,828,280 KRW

$2.81
0.03%
89
Pionex
QTUM/USDT

4 minutes ago

$12,261

12,259 USDT

$2.75
0.03%
90
Bybit
QTUM/USDT

3 minutes ago

$9,044

9,043 USDT

$2.76
0.02%
91
CoinEx
QTUM/USDT

4 minutes ago

$8,933

8,932 USDT

$2.75
0.02%
92
Dex-Trade
QTUM/BTC

3 minutes ago

$7,878

0 BTC

$2.75
0.02%
93
Binance
QTUM/ETH

3 minutes ago

$7,610

5 ETH

$2.76
0.02%
94
WOO Network
QTUM/USDT

3 minutes ago

$7,469

7,468 USDT

$2.20
0.02%
95
Kraken
QTUM/EUR

3 minutes ago

$6,105

5,647 EUR

$2.78
0.01%
96
Binance.US
QTUM/USDT

3 minutes ago

$4,604

4,604 USDT

$2.76
0.01%
97
P2B
QTUM/BTC

3 minutes ago

$4,200

0 BTC

$2.76
0.01%
98
Gate.io
QTUM/BTC

3 minutes ago

$4,125

0 BTC

$2.76
0.01%
99
Gate.io
QTUM/ETH

3 minutes ago

$3,427

2 ETH

$2.75
0.01%
100
OKX
QTUM/ETH

3 minutes ago

$3,323

2 ETH

$2.75
0.01%
41 additional market pairs not shown
% of supply in circulation
96.9%
Blockchain
Ethereum