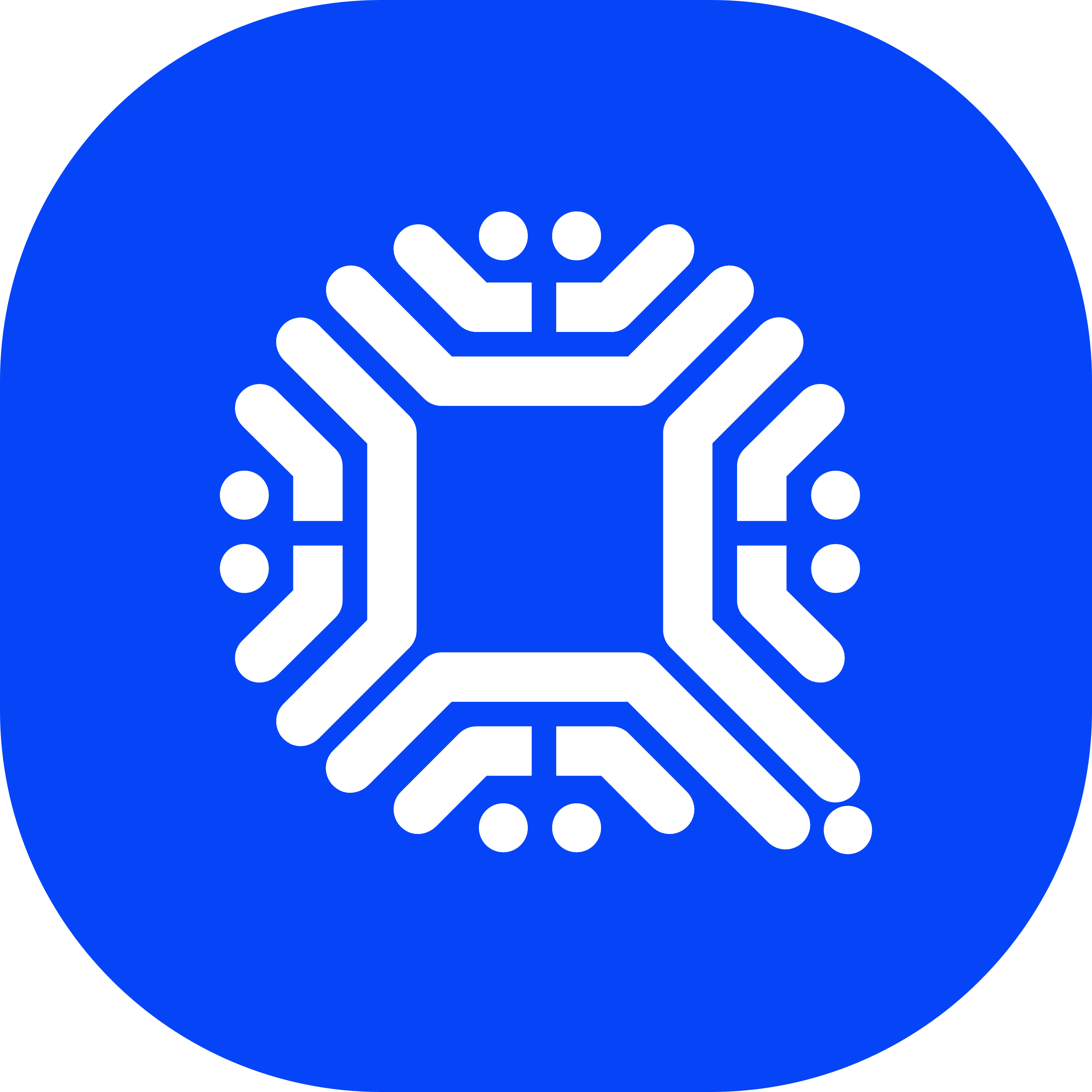 Qtum Price
(QTUM)
Rank #37
Market Cap
$194,757,345 USD
24h Volume
$413,580,884 USD

(3.6%)

Circulating Supply
96,341,876 QTUM
Total Supply
102,091,896 QTUM
What Is Qtum's Price Today?
Qtum (QTUM) is trading at $2.02 USD, increasing by 3.6% since yesterday. Qtum has traded $413,580,884 USD in the last 24 hours.
Qtum (QTUM) is the #37 largest cryptocurrency by market cap as of January 28, 2020, with a market cap of $194,757,345 USD.
How Much Did Qtum Raise?
The Qtum ICO (initial coin offering) raised $15,000,000 USD at a price of $0.3 USD. The Qtum ICO began on March 12, 2017 and ended on March 17, 2017. Key team members during the Qtum ICO included Patrick Dai, Neil Mahi, and Jordan Earls.
What Is Qtum Cryptocurrency (QTUM)?
The Blockchain Made Ready for Business
How Many Qtum Coins Are There?
There are currently 96,341,876 Qtum coins circulating out of a max supply of 107,822,406.
Buying/Selling Qtum On Cryptocurrency Exchanges
Qtum is trading on 171 markets. In the last 24 hours, Qtum was most traded on Cat.Ex, LBank, and LATOKEN. The most traded Qtum pairs in the last 24 hours are QTUM/BTC, QTUM/USDT, and QTUM/TRX.
Qtum Markets
#
Exchange
Market
Volume (24hr)

Price

Volume %

1
Cat.Ex
QTUM/TRX

7 minutes ago

$71,361,375

4,124,518,066 TRX

$2.02
17.28%
2
LBank
QTUM/BTC

7 minutes ago

$47,012,710

5,199 BTC

$2.01
11.38%
3
LATOKEN
QTUM/BTC

7 minutes ago

$25,015,193

2,766 BTC

$2.02
6.06%
4
EXX
QTUM/USDT

7 minutes ago

$19,337,474

19,293,631 USDT

$2.02
4.68%
5
IDCM
QTUM/BTC

7 minutes ago

$18,621,132

2,059 BTC

$2.02
4.51%
6
Cat.Ex
QTUM/ETH

7 minutes ago

$17,239,761

99,876 ETH

$2.03
4.17%
7
LBank
QTUM/USDT

7 minutes ago

$16,330,696

16,293,670 USDT

$2.02
3.95%
8
LATOKEN
QTUM/ETH

7 minutes ago

$14,798,260

85,732 ETH

$2.02
3.58%
9
CoinEgg
QTUM/ETH

7 minutes ago

$12,445,871

72,085 ETH

$2.02
3.01%
10
LATOKEN
QTUM/USDT

7 minutes ago

$12,379,881

12,351,812 USDT

$2.03
3%
11
OKEx
QTUM/BTC

7 minutes ago

$10,280,589

1,137 BTC

$2.02
2.49%
12
Cat.Ex
QTUM/BTC

7 minutes ago

$10,241,621

1,133 BTC

$2.02
2.48%
13
BitForex
QTUM/ETH

7 minutes ago

$10,043,729

58,172 ETH

$2.03
2.43%
14
MXC
QTUM/USDT

7 minutes ago

$8,780,180

8,760,273 USDT

$2.02
2.13%
15
Cat.Ex
QTUM/USDT

7 minutes ago

$8,079,217

8,060,900 USDT

$2.02
1.96%
16
CoinEgg
QTUM/USDT

7 minutes ago

$7,929,141

7,911,163 USDT

$2.02
1.92%
17
DigiFinex
QTUM/BTC

7 minutes ago

$7,797,151

862 BTC

$2.02
1.89%
18
Sistemkoin
QTUM/TRY

7 minutes ago

$7,081,205

42,101,373 TRY

$2.04
1.71%
19
LBank
QTUM/ETH

7 minutes ago

$6,480,691

37,535 ETH

$2.06
1.57%
20
Coinall
QTUM/BTC

7 minutes ago

$5,006,721

554 BTC

$2.02
1.21%
21
BitMart
QTUM/USDT

7 minutes ago

$5,002,044

4,990,703 USDT

$2.02
1.21%
22
CoinEgg
QTUM/BTC

7 minutes ago

$3,945,988

436 BTC

$2.07
0.96%
23
BitMart
QTUM/ETH

7 minutes ago

$3,945,000

22,849 ETH

$2.03
0.96%
24
Sistemkoin
QTUM/USDT

7 minutes ago

$3,815,931

3,807,279 USDT

$2.04
0.92%
25
ZB.COM
QTUM/QC

7 minutes ago

$3,350,749

23,109,952 QC

$2.02
0.81%
26
ZB.COM
QTUM/USDT

7 minutes ago

$3,225,184

3,217,872 USDT

$2.02
0.78%
27
Exrates
QTUM/USD

7 minutes ago

$3,105,720

3,105,720 USD

$2.02
0.75%
28
Binance
QTUM/USDT

7 minutes ago

$3,059,740

3,052,803 USDT

$2.02
0.74%
29
Bithumb
QTUM/KRW

7 minutes ago

$2,952,934

3,473,780,166 KRW

$1.96
0.71%
30
Bithumb Singapore
BTC/QTUM

7 minutes ago

$2,709,133

299 BTC

$2.02
0.66%
31
BitMart
QTUM/BTC

7 minutes ago

$2,599,159

287 BTC

$2.02
0.63%
32
HitBTC
QTUM/USDT

7 minutes ago

$2,543,958

2,538,190 USDT

$2.02
0.62%
33
BitZ
QTUM/USDT

7 minutes ago

$2,530,175

2,524,438 USDT

$2.02
0.61%
34
OKEx
QTUM/USDT

7 minutes ago

$2,428,566

2,423,060 USDT

$2.02
0.59%
35
DragonEX
QTUM/USDT

7 minutes ago

$2,425,063

2,419,565 USDT

$2.02
0.59%
36
Sistemkoin
QTUM/BTC

7 minutes ago

$2,086,666

231 BTC

$2.03
0.51%
37
IDCM
QTUM/USDT

7 minutes ago

$2,044,880

2,040,244 USDT

$2.02
0.5%
38
Exrates
QTUM/BTC

7 minutes ago

$1,556,181

172 BTC

$2.02
0.38%
39
HitBTC
QTUM/BTC

7 minutes ago

$1,541,479

170 BTC

$2.02
0.37%
40
Upbit
QTUM/KRW

7 minutes ago

$1,491,166

1,754,181,905 KRW

$1.99
0.36%
41
EXX
QTUM/ETH

7 minutes ago

$1,396,293

8,087 ETH

$2.03
0.34%
42
CoinBene
QTUM/USDT

7 minutes ago

$1,350,577

1,347,515 USDT

$2.02
0.33%
43
Binance
QTUM/BTC

7 minutes ago

$1,334,093

148 BTC

$2.02
0.32%
44
CoinBene
QTUM/BTC

7 minutes ago

$1,301,142

144 BTC

$2.02
0.32%
45
DigiFinex
QTUM/USDT

7 minutes ago

$1,299,464

1,296,518 USDT

$2.02
0.31%
46
Huobi Global
QTUM/USDT

7 minutes ago

$1,126,702

1,124,148 USDT

$2.02
0.27%
47
Binance JEX
QTUM/USDT

7 minutes ago

$1,126,702

1,124,148 USDT

$2.02
0.27%
48
Bibox
QTUM/USDT

7 minutes ago

$1,047,745

1,045,370 USDT

$2.02
0.25%
49
CoinEx
QTUM/BCH

7 minutes ago

$967,914

2,649 BCH

$2.02
0.23%
50
BiKi
QTUM/USDT

7 minutes ago

$955,228

953,062 USDT

$2.02
0.23%
51
RightBTC
QTUM/USDT

7 minutes ago

$893,217

891,192 USDT

$2.02
0.22%
52
Sistemkoin
QTUM/ETH

7 minutes ago

$730,593

4,233 ETH

$2.03
0.18%
53
BHEX
QTUM/USDT

7 minutes ago

$666,230

664,719 USDT

$2.02
0.16%
54
BCEX
QTUM/CKUSD

7 minutes ago

$616,340

5,945,848 CKUSD

$1.73
0.15%
55
Bibox
QTUM/BTC

7 minutes ago

$558,469

62 BTC

$2.02
0.14%
56
Coinone
QTUM/KRW

7 minutes ago

$411,799

484,432,552 KRW

$1.96
0.1%
57
BW.com
QTUM/USDT

7 minutes ago

$387,911

387,031 USDT

$2.00
0.09%
58
Bibox
QTUM/ETH

7 minutes ago

$385,081

2,230 ETH

$2.03
0.09%
59
Alterdice
QTUM/USD

7 minutes ago

$240,177

240,177 USD

$2.02
0.06%
60
ZBG
QTUM/USDT

7 minutes ago

$230,579

230,056 USDT

$2.02
0.06%
61
ZBG
QTUM/QC

7 minutes ago

$223,124

1,538,878 QC

$2.02
0.05%
62
BHEX
QTUM/BTC

7 minutes ago

$204,745

23 BTC

$2.03
0.05%
63
BitMax
QTUM/USDT

7 minutes ago

$178,346

177,942 USDT

$2.03
0.04%
64
BitZ
QTUM/BTC

7 minutes ago

$161,480

18 BTC

$2.02
0.04%
65
BigONE
QTUM/USDT

7 minutes ago

$155,119

154,768 USDT

$2.02
0.04%
66
CBX
QTUM/USDT

7 minutes ago

$155,124

154,773 USDT

$2.02
0.04%
67
CoinEx
QTUM/USDT

7 minutes ago

$153,836

153,488 USDT

$2.02
0.04%
68
HitBTC
QTUM/ETH

7 minutes ago

$142,386

825 ETH

$2.03
0.03%
69
ZB.COM
QTUM/BTC

7 minutes ago

$107,982

12 BTC

$2.02
0.03%
70
BitForex
QTUM/USDT

7 minutes ago

$104,250

104,013 USDT

$2.02
0.03%
71
Kraken
QTUM/EUR

7 minutes ago

$95,825

86,936 EUR

$2.01
0.02%
72
P2PB2B
QTUM/USD

7 minutes ago

$91,582

91,582 USD

$2.02
0.02%
73
Gate.io
QTUM/USDT

7 minutes ago

$89,243

89,040 USDT

$2.03
0.02%
74
DigiFinex
QTUM/ETH

7 minutes ago

$87,893

509 ETH

$2.03
0.02%
75
CoinEx
QTUM/BTC

7 minutes ago

$87,249

10 BTC

$2.03
0.02%
76
Binance
QTUM/ETH

7 minutes ago

$85,838

497 ETH

$2.03
0.02%
77
Exrates
QTUM/ETH

7 minutes ago

$76,727

444 ETH

$2.03
0.02%
78
Huobi Global
QTUM/BTC

7 minutes ago

$74,824

8 BTC

$2.02
0.02%
79
Huobi Global
QTUM/ETH

7 minutes ago

$68,601

397 ETH

$2.03
0.02%
80
RightBTC
QTUM/BTC

7 minutes ago

$68,233

8 BTC

$2.02
0.02%
81
P2PB2B
QTUM/USDT

7 minutes ago

$65,720

65,571 USDT

$2.02
0.02%
82
Kraken
QTUM/BTC

7 minutes ago

$64,948

7 BTC

$2.02
0.02%
83
Huobi Korea
QTUM/USDT

7 minutes ago

$62,643

62,501 USDT

$2.02
0.02%
84
OKEx
QTUM/ETH

7 minutes ago

$61,731

358 ETH

$2.02
0.01%
85
CROSS exchange
QTUM/BTC

7 minutes ago

$59,721

7 BTC

$2.01
0.01%
86
Bithumb Global
QTUM/BTC

7 minutes ago

$59,412

7 BTC

$2.01
0.01%
87
CROSS exchange
QTUM/USDT

7 minutes ago

$59,615

59,480 USDT

$2.02
0.01%
88
Bithumb Global
QTUM/USDT

7 minutes ago

$58,532

58,399 USDT

$2.02
0.01%
89
Bithumb Global
QTUM/ETH

7 minutes ago

$58,202

337 ETH

$2.03
0.01%
90
BigONE
QTUM/BTC

7 minutes ago

$53,399

6 BTC

$2.02
0.01%
91
P2PB2B
QTUM/BTC

7 minutes ago

$41,388

5 BTC

$2.02
0.01%
92
OKEx Korea
QTUM/KRW

7 minutes ago

$38,184

44,919,236 KRW

$1.94
0.01%
93
Binance
QTUM/BNB

7 minutes ago

$35,323

1,994 BNB

$2.02
0.01%
94
Kraken
QTUM/USD

7 minutes ago

$33,459

33,459 USD

$2.02
0.01%
95
Binance
QTUM/BUSD

7 minutes ago

$30,502

30,382 BUSD

$2.02
0.01%
96
BHEX
QTUM/ETH

7 minutes ago

$27,042

157 ETH

$2.03
0.01%
97
BitMax
QTUM/BTC

7 minutes ago

$26,736

3 BTC

$2.03
0.01%
98
Exmo
QTUM/USD

7 minutes ago

$23,874

23,874 USD

$2.03
0.01%
99
Bithumb Singapore
ETC/QTUM

7 minutes ago

$20,237

1,915 ETC

$2.02
0%
100
Exmo
QTUM/BTC

7 minutes ago

$19,817

2 BTC

$2.02
0%
71 additional market pairs not shown (0.02% of volume)
Qtum Token Metrics
% of supply in circulation
94.4%
Blockchain
Ethereum