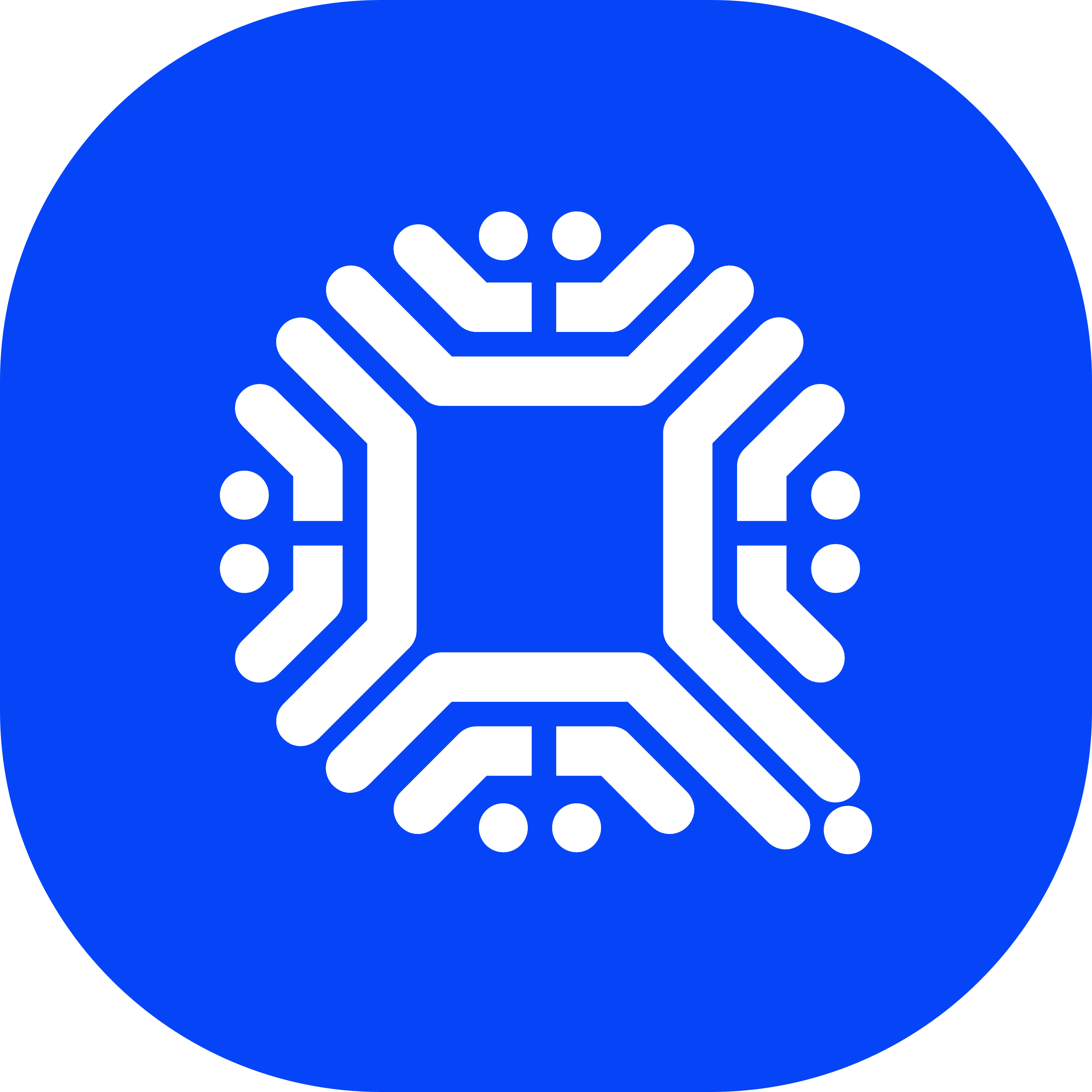 Qtum Price
(QTUM)
Rank #81
Market Cap
$848,640,468 USD
24h Volume
$226,180,092 USD

(-1.05%)

Circulating Supply
98,446,107 QTUM
Total Supply
103,479,910 QTUM
What Is Qtum's Price Today?
Qtum (QTUM) is trading at $8.62 USD, decreasing by -1.05% since yesterday. Qtum has traded $226,180,092 USD in the last 24 hours.
Qtum (QTUM) is the #81 largest cryptocurrency by market cap as of June 13, 2021, with a market cap of $848,640,468 USD.
How Much Did Qtum Raise?
The Qtum ICO (initial coin offering) raised $15,000,000 USD at a price of $0.3 USD. The Qtum ICO began on March 12, 2017 and ended on March 17, 2017. Key team members during the Qtum ICO included Patrick Dai, Neil Mahi, and Jordan Earls.
What Is Qtum Cryptocurrency (QTUM)?
The Blockchain Made Ready for Business
How Many Qtum Coins Are There?
There are currently 98,446,107 Qtum coins circulating out of a max supply of 107,822,406.
Buying/Selling Qtum On Cryptocurrency Exchanges
Qtum is trading on 192 markets. In the last 24 hours, Qtum was most traded on EXX, Binance, and XT.COM. The most traded Qtum pairs in the last 24 hours are QTUM/USDT, QTUM/BTC, and QTUM/SXC.
Qtum Markets
#
Exchange
Market
Volume (24hr)

Price

Volume %

1
EXX
QTUM/USDT

5 minutes ago

$53,454,541

53,404,944 USDT

$8.62
23.63%
2
Binance
QTUM/USDT

4 minutes ago

$27,840,283

27,814,452 USDT

$8.60
12.31%
3
XT.COM
QTUM/SXC

5 minutes ago

$26,368,815

169,772,591 SXC

$8.63
11.66%
4
OKEx
QTUM/USDT

3 minutes ago

$15,974,763

15,959,942 USDT

$8.61
7.06%
5
CoinBene
QTUM/BTC

5 minutes ago

$15,767,790

427 BTC

$8.63
6.97%
6
Upbit
QTUM/KRW

3 minutes ago

$14,359,664

16,033,283,149 KRW

$8.97
6.35%
7
HitBTC
QTUM/USDT

5 minutes ago

$12,276,366

12,264,975 USDT

$8.62
5.43%
8
Bitcoin.com Exchange
QTUM/USDT

5 minutes ago

$12,277,740

12,266,349 USDT

$8.61
5.43%
9
BitZ
QTUM/USDT

5 minutes ago

$10,849,915

10,839,848 USDT

$8.63
4.8%
10
Huobi Global
QTUM/USDT

3 minutes ago

$10,041,980

10,032,662 USDT

$8.62
4.44%
11
Binance JEX
QTUM/USDT

5 minutes ago

$10,031,934

10,022,626 USDT

$8.62
4.44%
12
ZB.COM
QTUM/USDT

5 minutes ago

$10,019,456

10,010,160 USDT

$8.61
4.43%
13
BitMart
QTUM/ETH

4 minutes ago

$8,622,188

3,598 ETH

$8.61
3.81%
14
Binance
QTUM/USDT

3 minutes ago

$8,685,350

8,677,292 USDT

$8.62
3.84%
15
BiONE
QTUM/USDT

5 minutes ago

$7,617,888

7,610,820 USDT

$8.62
3.37%
16
Bitbank
QTUM/JPY

5 minutes ago

$7,082,603

776,823,565 JPY

$8.63
3.13%
17
OKEx
QTUM/USDT

4 minutes ago

$6,428,422

6,422,458 USDT

$8.61
2.84%
18
XT.COM
QTUM/USDT

5 minutes ago

$5,930,852

5,925,349 USDT

$8.61
2.62%
19
BitMart
QTUM/BTC

4 minutes ago

$5,280,023

143 BTC

$8.61
2.33%
20
BW.com
QTUM/USDT

5 minutes ago

$5,123,599

5,118,845 USDT

$8.61
2.27%
21
Hotcoin Global
QTUM/USDT

5 minutes ago

$4,790,064

4,785,620 USDT

$8.62
2.12%
22
XT.COM
QTUM/BTC

5 minutes ago

$4,630,646

125 BTC

$8.62
2.05%
23
BigONE
QTUM/BTC

5 minutes ago

$4,463,183

121 BTC

$8.61
1.97%
24
BitMart
QTUM/USDT

4 minutes ago

$4,332,020

4,328,001 USDT

$8.63
1.92%
25
Huobi Global
QTUM/USD

4 minutes ago

$4,192,180

4,192,180 USD

$8.60
1.85%
26
Bithumb
QTUM/KRW

3 minutes ago

$4,094,949

4,572,215,498 KRW

$8.97
1.81%
27
DragonEX
QTUM/USDT

5 minutes ago

$3,969,248

3,965,565 USDT

$8.59
1.75%
28
DigiFinex
QTUM/USDT

5 minutes ago

$3,395,992

3,392,842 USDT

$8.62
1.5%
29
Cat.Ex
QTUM/USDT

4 minutes ago

$3,156,353

3,153,425 USDT

$8.62
1.4%
30
OKEx
QTUM/BTC

3 minutes ago

$3,147,195

85 BTC

$8.61
1.39%
31
FTX
QTUM/USD

4 minutes ago

$3,100,120

3,100,120 USD

$8.61
1.37%
32
IndoEx
QTUM/BTC

4 minutes ago

$3,025,675

82 BTC

$8.64
1.34%
33
ZBG
QTUM/USDT

4 minutes ago

$3,030,339

3,027,527 USDT

$8.61
1.34%
34
Cat.Ex
QTUM/ETH

4 minutes ago

$2,723,921

1,137 ETH

$8.63
1.2%
35
CBX
QTUM/USDT

5 minutes ago

$2,699,746

2,697,241 USDT

$8.62
1.19%
36
BigONE
QTUM/USDT

5 minutes ago

$2,698,944

2,696,440 USDT

$8.62
1.19%
37
EXX
QTUM/ETH

5 minutes ago

$2,652,469

1,107 ETH

$8.65
1.17%
38
Cat.Ex
QTUM/BTC

4 minutes ago

$2,600,907

70 BTC

$8.64
1.15%
39
OKEx
QTUM/USD

4 minutes ago

$2,539,800

2,539,800 USD

$8.61
1.12%
40
IndoEx
QTUM/USDT

4 minutes ago

$2,294,778

2,292,648 USDT

$8.62
1.01%
41
BiKi
QTUM/USDT

5 minutes ago

$2,201,614

2,199,571 USDT

$8.62
0.97%
42
Binance
QTUM/BTC

3 minutes ago

$2,159,516

58 BTC

$8.61
0.95%
43
HitBTC
QTUM/BTC

5 minutes ago

$1,916,536

52 BTC

$8.61
0.85%
44
Bitcoin.com Exchange
QTUM/BTC

5 minutes ago

$1,916,536

52 BTC

$8.61
0.85%
45
Cat.Ex
QTUM/TRX

4 minutes ago

$1,737,266

25,215,792 TRX

$8.62
0.77%
46
KuCoin
QTUM/USDT

4 minutes ago

$1,716,154

1,714,562 USDT

$8.60
0.76%
47
VCC Exchange
QTUM/USDT

5 minutes ago

$1,463,843

1,462,485 USDT

$8.61
0.65%
48
IndoEx
QTUM/USDC

4 minutes ago

$1,359,090

1,357,992 USDC

$8.63
0.6%
49
IndoEx
QTUM/ETH

4 minutes ago

$1,342,804

560 ETH

$8.62
0.59%
50
BiONE
QTUM/BTC

2 months ago

$1,284,199

35 BTC

$6.36
0.57%
51
LOEx
QTUM/USDT

4 minutes ago

$1,157,855

1,156,781 USDT

$8.62
0.51%
52
ZB.COM
QTUM/QC

5 minutes ago

$1,083,961

6,980,589 QC

$8.63
0.48%
53
Binance
QTUM/ETH

3 minutes ago

$1,056,941

441 ETH

$8.62
0.47%
54
IndoEx
QTUM/USD

4 minutes ago

$1,041,339

1,041,339 USD

$8.61
0.46%
55
IndoEx
QTUM/EUR

4 minutes ago

$1,003,246

828,515 EUR

$8.61
0.44%
56
BitForex
QTUM/USDT

4 minutes ago

$899,234

898,400 USDT

$8.62
0.4%
57
Bibox
QTUM/BTC

5 minutes ago

$791,076

21 BTC

$8.63
0.35%
58
P2PB2B
QTUM/USDT

5 minutes ago

$788,650

787,918 USDT

$8.60
0.35%
59
P2PB2B
QTUM/USD

5 minutes ago

$784,747

784,747 USD

$8.60
0.35%
60
Binance
QTUM/BUSD

3 minutes ago

$768,289

767,695 BUSD

$8.63
0.34%
61
Crypto.com Exchange
QTUM/USDT

5 minutes ago

$737,002

736,318 USDT

$8.61
0.33%
62
Decoin
QTUM/BTC

5 minutes ago

$734,298

20 BTC

$8.61
0.32%
63
HCoin
QTUM/USDT

5 minutes ago

$698,152

697,504 USDT

$8.66
0.31%
64
BHEX (BlueHelix Exchange)
QTUM/USDT

5 minutes ago

$640,391

639,797 USDT

$8.66
0.28%
65
Xtheta Global
QTUM/USDT

5 minutes ago

$640,391

639,797 USDT

$8.66
0.28%
66
Dsdaq
QTUM/USDT

5 minutes ago

$640,391

639,797 USDT

$8.66
0.28%
67
Gate.io
QTUM/USDT

3 minutes ago

$580,783

580,244 USDT

$8.61
0.26%
68
Coinone
QTUM/KRW

3 minutes ago

$543,453

606,792,221 KRW

$8.97
0.24%
69
Hoo
QTUM/USDT

5 minutes ago

$525,218

524,730 USDT

$8.60
0.23%
70
COREDAX
QTUM/KRW

4 minutes ago

$494,791

552,459,040 KRW

$11.15
0.22%
71
VCC Exchange
QTUM/ETH

5 minutes ago

$494,771

206 ETH

$8.63
0.22%
72
Bibox
QTUM/ETH

5 minutes ago

$471,398

197 ETH

$8.64
0.21%
73
Huobi Korea
QTUM/USDT

5 minutes ago

$450,036

449,618 USDT

$8.62
0.2%
74
BHEX (BlueHelix Exchange)
QTUM/ETH

5 minutes ago

$413,258

172 ETH

$8.72
0.18%
75
Bitribe
QTUM/ETH

5 minutes ago

$413,258

172 ETH

$8.72
0.18%
76
Xtheta Global
QTUM/ETH

5 minutes ago

$413,258

172 ETH

$8.72
0.18%
77
BHEX (BlueHelix Exchange)
QTUM/BTC

5 minutes ago

$395,208

11 BTC

$8.57
0.17%
78
Xtheta Global
QTUM/BTC

5 minutes ago

$395,001

11 BTC

$8.57
0.17%
79
Bitribe
QTUM/BTC

5 minutes ago

$395,001

11 BTC

$8.57
0.17%
80
VCC Exchange
QTUM/BTC

5 minutes ago

$389,913

11 BTC

$8.61
0.17%
81
LBank
QTUM/USDT

5 minutes ago

$389,197

388,836 USDT

$8.60
0.17%
82
CoinBene
QTUM/USDT

5 minutes ago

$341,125

340,809 USDT

$8.62
0.15%
83
Huobi Global
QTUM/BTC

3 minutes ago

$326,831

9 BTC

$8.61
0.14%
84
Binance.US
QTUM/USD

3 minutes ago

$301,039

301,039 USD

$8.60
0.13%
85
CROSS exchange
QTUM/BTC

5 minutes ago

$270,912

7 BTC

$8.98
0.12%
86
DigiFinex
QTUM/BTC

5 minutes ago

$265,412

7 BTC

$8.66
0.12%
87
AscendEX (Bitmax)
QTUM/BTC

5 minutes ago

$254,278

7 BTC

$8.64
0.11%
88
P2PB2B
QTUM/BTC

5 minutes ago

$211,930

6 BTC

$8.61
0.09%
89
Alterdice
QTUM/USD

a month ago

$187,352

187,352 USD

$20.53
0.08%
90
MXC.COM
QTUM/USDT

4 minutes ago

$177,055

176,891 USDT

$8.61
0.08%
91
Bithumb Global
QTUM/USDT

3 minutes ago

$173,058

172,898 USDT

$9.18
0.08%
92
Korbit
QTUM/KRW

5 minutes ago

$171,721

191,735,490 KRW

$8.97
0.08%
93
HitBTC
QTUM/ETH

5 minutes ago

$172,523

72 ETH

$8.62
0.08%
94
LATOKEN
QTUM/USDT

5 minutes ago

$169,302

169,145 USDT

$8.62
0.07%
95
OKEx
QTUM/ETH

3 minutes ago

$139,947

58 ETH

$8.60
0.06%
96
ProBit Exchange
QTUM/KRW

5 minutes ago

$138,392

154,521,681 KRW

$8.97
0.06%
97
AOFEX
QTUM/USDT

5 minutes ago

$127,211

127,093 USDT

$8.62
0.06%
98
Bibox
QTUM/USDT

5 minutes ago

$125,838

125,722 USDT

$8.58
0.06%
99
P2PB2B
QTUM/ETH

5 minutes ago

$118,851

50 ETH

$8.60
0.05%
100
Kraken
QTUM/USD

3 minutes ago

$114,083

114,083 USD

$8.61
0.05%
92 additional market pairs not shown
Qtum Token Metrics