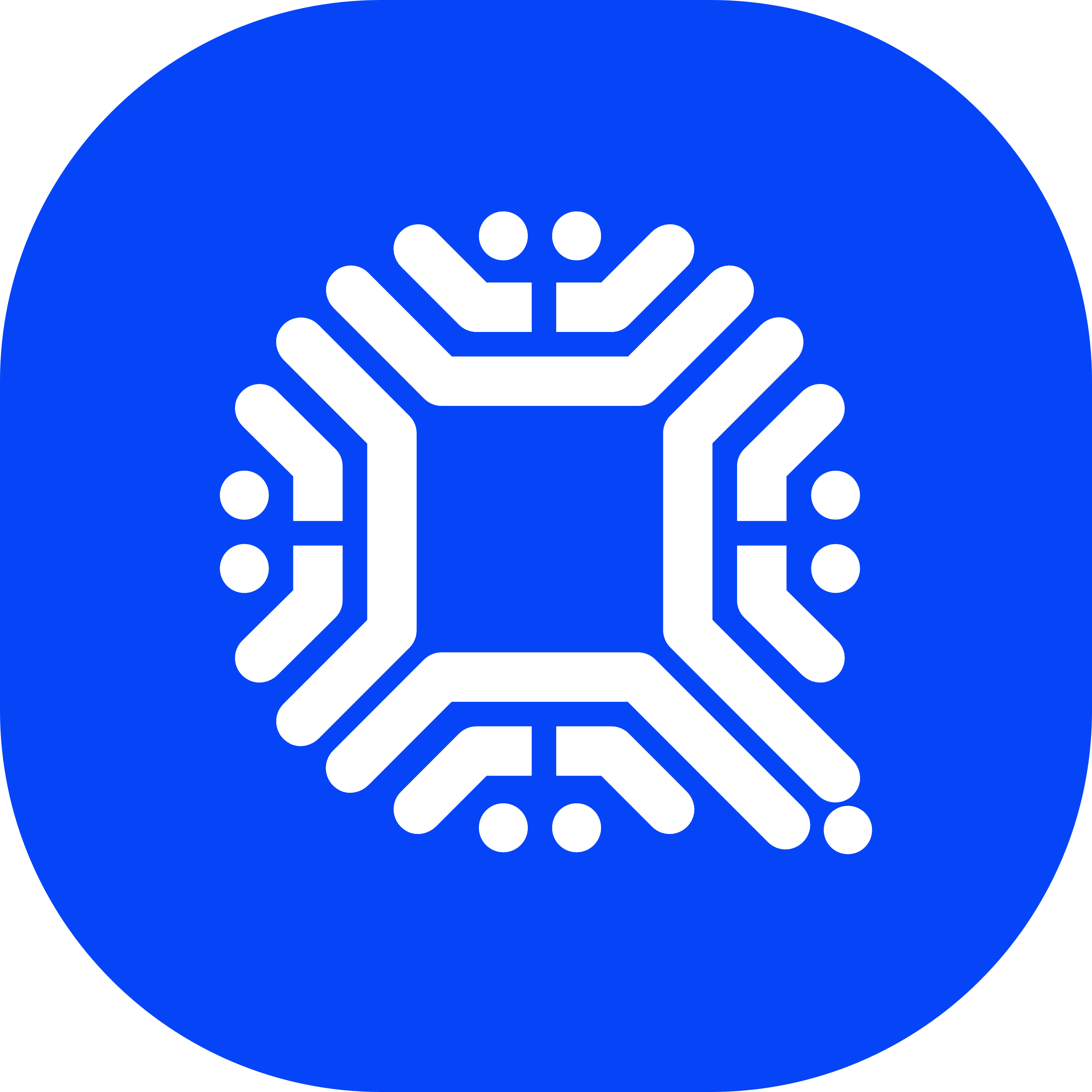 Qtum Price
(QTUM)
Rank #86
Market Cap
$1,223,963,967 USD
24h Volume
$327,892,250 USD

(-2.14%)

Circulating Supply
98,705,757 QTUM
Total Supply
103,739,560 QTUM
What Is Qtum's Price Today?
Qtum (QTUM) is trading at $12.40 USD, decreasing by -2.14% since yesterday. Qtum has traded $327,892,250 USD in the last 24 hours.
Qtum (QTUM) is the #86 largest cryptocurrency by market cap as of September 17, 2021, with a market cap of $1,223,963,967 USD.
How Much Did Qtum Raise?
The Qtum ICO (initial coin offering) raised $15,000,000 USD at a price of $0.3 USD. The Qtum ICO began on March 12, 2017 and ended on March 17, 2017. Key team members during the Qtum ICO included Patrick Dai, Neil Mahi, and Jordan Earls.
What Is Qtum Cryptocurrency (QTUM)?
The Blockchain Made Ready for Business
How Many Qtum Coins Are There?
There are currently 98,705,757 Qtum coins circulating out of a max supply of 107,822,406.
Buying/Selling Qtum On Cryptocurrency Exchanges
Qtum is trading on 193 markets. In the last 24 hours, Qtum was most traded on Binance, CoinW, and Upbit. The most traded Qtum pairs in the last 24 hours are QTUM/USDT, QTUM/KRW, and QTUM/BTC.
Qtum Markets
#
Exchange
Market
Volume (24hr)

Price

Volume %

1
CoinW
QTUM/USDT

8 minutes ago

$86,241,424

86,199,870 USDT

$12.40
26.31%
2
Binance
QTUM/USDT

7 minutes ago

$78,981,424

78,943,368 USDT

$12.39
24.09%
3
Upbit
QTUM/KRW

6 minutes ago

$53,654,449

63,420,631,572 KRW

$12.81
16.37%
4
EXX
QTUM/USDT

8 minutes ago

$35,041,653

35,024,768 USDT

$12.39
10.69%
5
Mandala Exchange
QTUM/USDT

8 minutes ago

$26,053,567

26,041,014 USDT

$12.38
7.95%
6
Binance
QTUM/USDT

6 minutes ago

$25,458,020

25,445,753 USDT

$12.38
7.77%
7
OKEx
QTUM/USDT

6 minutes ago

$23,064,044

23,052,931 USDT

$12.39
7.03%
8
BitMart
QTUM/ETH

8 minutes ago

$17,341,668

5,131 ETH

$12.39
5.29%
9
Huobi Global
QTUM/USDT

8 minutes ago

$16,482,795

16,474,853 USDT

$12.39
5.03%
10
ZB.COM
QTUM/USDT

8 minutes ago

$14,140,053

14,133,240 USDT

$12.39
4.31%
11
HitBTC
QTUM/USDT

8 minutes ago

$13,984,253

13,977,514 USDT

$12.41
4.27%
12
Bitcoin.com Exchange
QTUM/USDT

8 minutes ago

$13,984,253

13,977,514 USDT

$12.41
4.27%
13
BiONE
QTUM/USDT

8 minutes ago

$13,842,792

13,836,122 USDT

$12.38
4.22%
14
Huobi Global
QTUM/USDT

6 minutes ago

$9,997,086

9,992,269 USDT

$12.39
3.05%
15
Binance JEX
QTUM/USDT

8 minutes ago

$10,013,065

10,008,241 USDT

$12.39
3.05%
16
BitMart
QTUM/BTC

8 minutes ago

$8,981,737

190 BTC

$12.38
2.74%
17
Cat.Ex
QTUM/USDT

8 minutes ago

$8,800,276

8,796,036 USDT

$12.39
2.68%
18
P2PB2B
QTUM/USDT

8 minutes ago

$8,584,233

8,580,097 USDT

$12.40
2.62%
19
Bitbank
QTUM/JPY

8 minutes ago

$8,405,993

924,062,414 JPY

$12.41
2.56%
20
BitMart
QTUM/USDT

8 minutes ago

$8,397,494

8,393,448 USDT

$12.40
2.56%
21
OKEx
QTUM/USDT

7 minutes ago

$8,232,823

8,228,856 USDT

$12.39
2.51%
22
Bithumb
QTUM/KRW

6 minutes ago

$7,100,597

8,393,047,995 KRW

$12.80
2.17%
23
BKEX
QTUM/USDT

8 minutes ago

$6,170,049

6,167,076 USDT

$12.39
1.88%
24
Huobi Global
QTUM/USD

7 minutes ago

$5,574,000

5,574,000 USD

$12.39
1.7%
25
Cat.Ex
QTUM/ETH

8 minutes ago

$5,331,943

1,578 ETH

$12.40
1.63%
26
DragonEX
QTUM/USDT

8 minutes ago

$4,855,467

4,853,127 USDT

$12.33
1.48%
27
Hotcoin Global
QTUM/USDT

8 minutes ago

$4,636,663

4,634,429 USDT

$12.39
1.41%
28
EXX
QTUM/ETH

8 minutes ago

$4,612,374

1,365 ETH

$13.53
1.41%
29
IndoEx
QTUM/BTC

8 minutes ago

$4,500,735

95 BTC

$12.41
1.37%
30
AAX
QTUM/USDT

8 minutes ago

$4,553,014

4,550,820 USDT

$12.38
1.39%
31
XT.COM
QTUM/USDT

8 minutes ago

$4,301,509

4,299,436 USDT

$12.39
1.31%
32
ZBG
QTUM/USDT

8 minutes ago

$4,186,010

4,183,993 USDT

$12.40
1.28%
33
AOFEX
QTUM/USDT

8 minutes ago

$4,141,311

4,139,315 USDT

$12.40
1.26%
34
FTX
QTUM/USD

7 minutes ago

$4,113,887

4,113,887 USD

$12.38
1.25%
35
OKEx
QTUM/USD

7 minutes ago

$4,057,320

4,057,320 USD

$12.37
1.24%
36
OKEx
QTUM/BTC

6 minutes ago

$3,780,228

80 BTC

$12.40
1.15%
37
DigiFinex
QTUM/USDT

8 minutes ago

$3,692,702

3,690,923 USDT

$12.43
1.13%
38
IndoEx
QTUM/USDT

8 minutes ago

$3,666,221

3,664,455 USDT

$12.37
1.12%
39
BW.com
QTUM/USDT

8 minutes ago

$3,669,124

3,667,356 USDT

$12.29
1.12%
40
HCoin
QTUM/USDT

8 minutes ago

$3,638,818

3,637,065 USDT

$12.42
1.11%
41
BHEX (BlueHelix Exchange)
QTUM/USDT

8 minutes ago

$3,582,513

3,580,787 USDT

$12.42
1.09%
42
Jubi
QTUM/USDT

8 minutes ago

$3,582,522

3,580,795 USDT

$12.36
1.09%
43
Dsdaq
QTUM/USDT

8 minutes ago

$3,582,533

3,580,807 USDT

$12.42
1.09%
44
Cat.Ex
QTUM/BTC

8 minutes ago

$3,536,232

75 BTC

$12.39
1.08%
45
Binance
QTUM/BTC

6 minutes ago

$3,336,127

71 BTC

$12.39
1.02%
46
ZB.COM
QTUM/QC

8 minutes ago

$3,130,455

20,454,689 QC

$12.39
0.95%
47
Cat.Ex
QTUM/TRX

8 minutes ago

$3,077,677

29,489,553 TRX

$12.41
0.94%
48
BigONE
QTUM/USDT

8 minutes ago

$2,817,359

2,816,001 USDT

$12.38
0.86%
49
CBX
QTUM/USDT

8 minutes ago

$2,817,359

2,816,001 USDT

$12.38
0.86%
50
BigONE
QTUM/BTC

8 minutes ago

$2,729,935

58 BTC

$12.40
0.83%
51
Bitglobal
QTUM/ETH

6 minutes ago

$2,523,280

747 ETH

$12.40
0.77%
52
BitZ
QTUM/USDT

8 minutes ago

$2,473,137

2,471,946 USDT

$12.38
0.75%
53
Binance.US
QTUM/USD

6 minutes ago

$2,462,779

2,462,779 USD

$12.39
0.75%
54
Gate.io
QTUM/USDT

6 minutes ago

$2,233,475

2,232,399 USDT

$12.38
0.68%
55
IndoEx
QTUM/USDC

8 minutes ago

$2,161,742

2,160,662 USDC

$12.40
0.66%
56
Hoo
QTUM/USDT

8 minutes ago

$2,104,982

2,103,967 USDT

$12.38
0.64%
57
IndoEx
QTUM/ETH

8 minutes ago

$2,086,290

617 ETH

$12.42
0.64%
58
HitBTC
QTUM/BTC

8 minutes ago

$1,990,640

42 BTC

$12.40
0.61%
59
Bitcoin.com Exchange
QTUM/BTC

8 minutes ago

$1,990,640

42 BTC

$12.40
0.61%
60
Hotcoin Global
QTUM/BTC

8 minutes ago

$1,948,513

41 BTC

$12.40
0.59%
61
Mandala Exchange
QTUM/BUSD

8 minutes ago

$1,839,538

1,838,730 BUSD

$12.38
0.56%
62
Binance
QTUM/BUSD

6 minutes ago

$1,796,939

1,796,151 BUSD

$12.38
0.55%
63
KuCoin
QTUM/USDT

7 minutes ago

$1,686,698

1,685,886 USDT

$12.40
0.51%
64
BitForex
QTUM/USDT

8 minutes ago

$1,674,017

1,673,210 USDT

$12.39
0.51%
65
VCC Exchange
QTUM/USDT

8 minutes ago

$1,660,744

1,659,944 USDT

$12.40
0.51%
66
IndoEx
QTUM/USD

8 minutes ago

$1,639,183

1,639,183 USD

$12.42
0.5%
67
IndoEx
QTUM/EUR

8 minutes ago

$1,604,010

1,367,921 EUR

$12.40
0.49%
68
LOEx
QTUM/USDT

2 hours ago

$1,504,314

1,503,589 USDT

$12.70
0.46%
69
ZT
QTUM/USDT

8 minutes ago

$1,502,758

1,502,034 USDT

$12.42
0.46%
70
CoinBene
QTUM/BTC

8 minutes ago

$1,378,659

29 BTC

$12.40
0.42%
71
Bitribe
QTUM/ETH

a day ago

$1,276,188

378 ETH

$12.00
0.39%
72
BHEX (BlueHelix Exchange)
QTUM/ETH

8 minutes ago

$1,254,731

371 ETH

$12.30
0.38%
73
P2PB2B
QTUM/USD

8 minutes ago

$1,205,377

1,205,377 USD

$12.39
0.37%
74
Pionex
QTUM/USDT

8 minutes ago

$1,141,566

1,141,016 USDT

$12.39
0.35%
75
MEXC
QTUM/USDT

8 minutes ago

$974,139

973,670 USDT

$12.40
0.3%
76
ZBG
QTUM/QC

8 minutes ago

$925,676

6,048,452 QC

$12.39
0.28%
77
Coinone
QTUM/KRW

6 minutes ago

$724,371

856,221,113 KRW

$12.78
0.22%
78
Huobi Korea
QTUM/USDT

8 minutes ago

$718,482

718,135 USDT

$12.39
0.22%
79
Phemex
QTUM/USDT

8 minutes ago

$660,760

660,442 USDT

$12.42
0.2%
80
Huobi Global
QTUM/BTC

6 minutes ago

$644,601

14 BTC

$12.40
0.2%
81
Decoin
QTUM/BTC

8 minutes ago

$589,407

12 BTC

$12.38
0.18%
82
P2PB2B
QTUM/BTC

8 minutes ago

$562,829

12 BTC

$12.39
0.17%
83
Bibox
QTUM/BTC

8 minutes ago

$557,103

12 BTC

$12.43
0.17%
84
Dex-Trade
QTUM/USDT

8 minutes ago

$516,610

516,361 USDT

$12.38
0.16%
85
Kraken
QTUM/USD

6 minutes ago

$514,235

514,235 USD

$12.34
0.16%
86
DigiFinex
QTUM/BTC

8 minutes ago

$511,406

11 BTC

$12.35
0.16%
87
Binance
QTUM/ETH

6 minutes ago

$505,053

149 ETH

$12.39
0.15%
88
Bitglobal
QTUM/USDT

6 minutes ago

$443,200

442,986 USDT

$12.42
0.14%
89
AscendEX (Bitmax)
QTUM/USDT

8 minutes ago

$426,011

425,806 USDT

$12.40
0.13%
90
HitBTC
QTUM/ETH

8 minutes ago

$426,843

126 ETH

$12.38
0.13%
91
VCC Exchange
QTUM/BTC

8 minutes ago

$410,098

9 BTC

$12.38
0.13%
92
Bitglobal
QTUM/BTC

6 minutes ago

$396,757

8 BTC

$12.43
0.12%
93
CoinBene
QTUM/USDT

8 minutes ago

$386,145

385,959 USDT

$12.39
0.12%
94
CROSS exchange
QTUM/BTC

8 minutes ago

$380,433

8 BTC

$12.40
0.12%
95
Crypto.com Exchange
QTUM/USDT

8 minutes ago

$372,646

372,466 USDT

$12.39
0.11%
96
Bibox
QTUM/ETH

8 minutes ago

$327,960

97 ETH

$12.42
0.1%
97
P2PB2B
QTUM/ETH

8 minutes ago

$296,958

88 ETH

$12.41
0.09%
98
Bibox
QTUM/USDT

8 minutes ago

$270,259

270,129 USDT

$12.39
0.08%
99
VCC Exchange
QTUM/ETH

8 minutes ago

$263,519

78 ETH

$12.39
0.08%
100
OKEx
QTUM/ETH

6 minutes ago

$237,856

70 ETH

$12.40
0.07%
93 additional market pairs not shown
Qtum Token Metrics
% of supply in circulation
95.1%
Blockchain
Ethereum