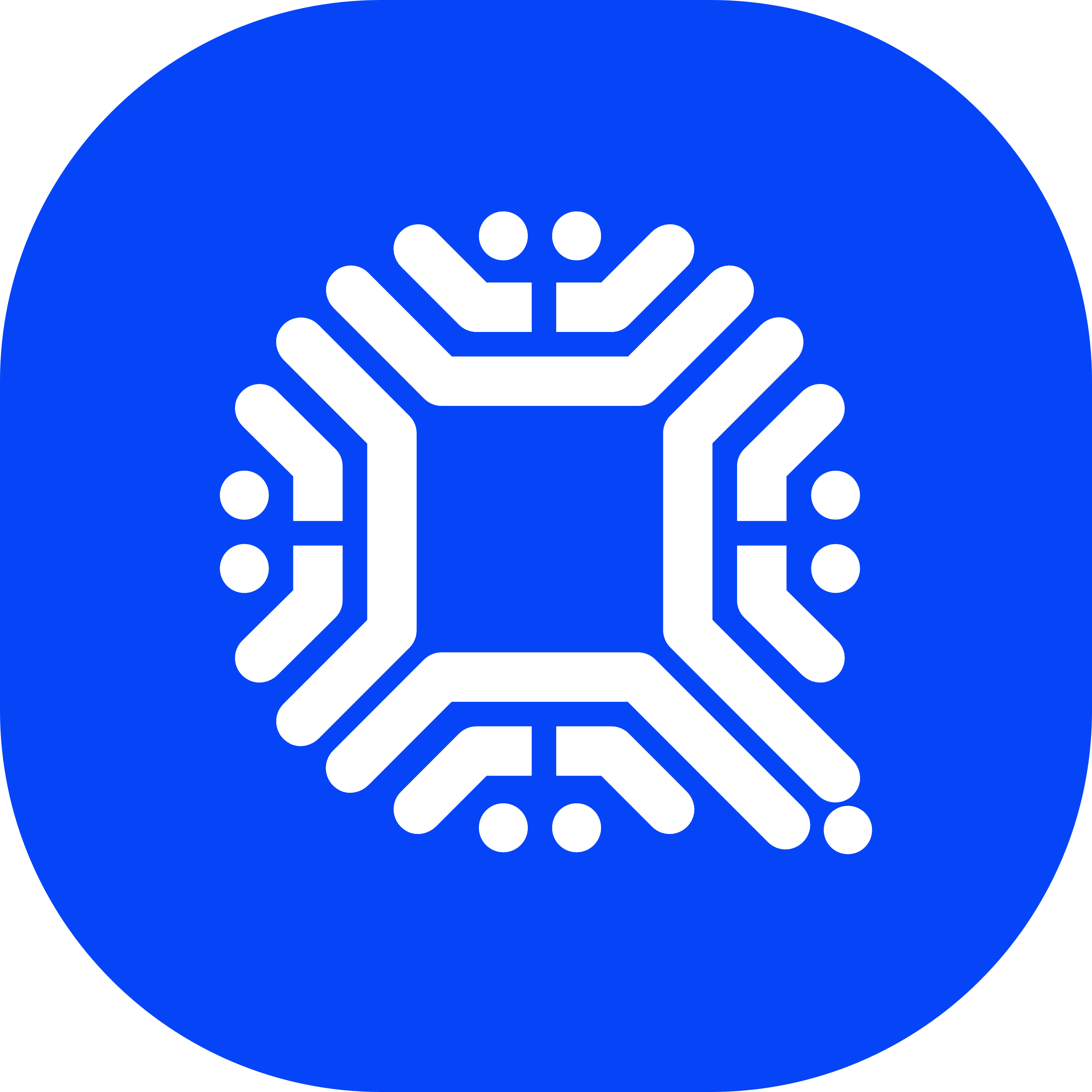 Qtum Price
(QTUM)
Rank #81
Market Cap
$340,311,183 USD
24h Volume
$663,124,084 USD

(-2.65%)

Circulating Supply
97,585,240 QTUM
Total Supply
103,104,660 QTUM
What Is Qtum's Price Today?
Qtum (QTUM) is trading at $3.49 USD, decreasing by -2.65% since yesterday. Qtum has traded $663,124,084 USD in the last 24 hours.
Qtum (QTUM) is the #81 largest cryptocurrency by market cap as of January 25, 2021, with a market cap of $340,311,183 USD.
How Much Did Qtum Raise?
The Qtum ICO (initial coin offering) raised $15,000,000 USD at a price of $0.3 USD. The Qtum ICO began on March 12, 2017 and ended on March 17, 2017. Key team members during the Qtum ICO included Patrick Dai, Neil Mahi, and Jordan Earls.
What Is Qtum Cryptocurrency (QTUM)?
The Blockchain Made Ready for Business
How Many Qtum Coins Are There?
There are currently 97,585,240 Qtum coins circulating out of a max supply of 107,822,406.
Buying/Selling Qtum On Cryptocurrency Exchanges
Qtum is trading on 187 markets. In the last 24 hours, Qtum was most traded on EXX, HBTC, and Hydax Exchange. The most traded Qtum pairs in the last 24 hours are QTUM/USDT, QTUM/BTC, and QTUM/KRW.
Qtum Markets
#
Exchange
Market
Volume (24hr)

Price

Volume %

1
EXX
QTUM/USDT

6 minutes ago

$133,189,415

133,154,809 USDT

$3.49
20.08%
2
HCoin
QTUM/USDT

6 minutes ago

$66,382,435

66,365,187 USDT

$3.49
10.01%
3
HBTC
QTUM/USDT

6 minutes ago

$66,253,835

66,236,620 USDT

$3.49
9.99%
4
Hydax Exchange
QTUM/USDT

6 minutes ago

$66,253,835

66,236,620 USDT

$3.49
9.99%
5
Xtheta Global
QTUM/USDT

6 minutes ago

$66,253,835

66,236,620 USDT

$3.49
9.99%
6
Dsdaq
QTUM/USDT

6 minutes ago

$66,253,835

66,236,620 USDT

$3.49
9.99%
7
Binance
QTUM/USDT

5 minutes ago

$35,305,970

35,296,796 USDT

$3.49
5.32%
8
Upbit
QTUM/KRW

4 minutes ago

$26,059,266

28,754,619,961 KRW

$3.47
3.93%
9
Binance
QTUM/USDT

4 minutes ago

$24,696,656

24,690,240 USDT

$3.48
3.72%
10
RightBTC
QTUM/USDT

6 minutes ago

$21,239,751

21,234,232 USDT

$3.49
3.2%
11
CoinBene
QTUM/BTC

6 minutes ago

$15,706,418

460 BTC

$3.49
2.37%
12
DigiFinex
QTUM/USDT

6 minutes ago

$13,543,381

13,539,862 USDT

$3.49
2.04%
13
HitBTC
QTUM/USDT

6 minutes ago

$13,176,838

13,173,414 USDT

$3.49
1.99%
14
BitZ
QTUM/USDT

6 minutes ago

$11,897,359

11,894,268 USDT

$3.49
1.79%
15
LBank
QTUM/USDT

6 minutes ago

$11,039,790

11,036,921 USDT

$3.49
1.66%
16
OKEx
QTUM/USDT

4 minutes ago

$10,580,674

10,577,925 USDT

$3.48
1.6%
17
Huobi Global
QTUM/USDT

4 minutes ago

$10,455,678

10,452,961 USDT

$3.48
1.58%
18
Binance JEX
QTUM/USDT

6 minutes ago

$10,462,149

10,459,431 USDT

$3.49
1.58%
19
Bithumb
QTUM/KRW

4 minutes ago

$9,981,250

11,013,627,846 KRW

$3.46
1.51%
20
VCC Exchange
QTUM/USDT

6 minutes ago

$9,398,292

9,395,850 USDT

$3.49
1.42%
21
Binance
QTUM/BTC

4 minutes ago

$9,257,217

271 BTC

$3.48
1.4%
22
RightBTC
QTUM/BTC

6 minutes ago

$8,387,146

245 BTC

$3.48
1.26%
23
ZB.COM
QTUM/USDT

6 minutes ago

$7,844,360

7,842,322 USDT

$3.49
1.18%
24
COREDAX
QTUM/KRW

6 minutes ago

$6,891,262

7,604,037,254 KRW

$3.48
1.04%
25
Bibox
QTUM/USDT

6 minutes ago

$6,799,695

6,797,928 USDT

$3.49
1.03%
26
ZB.COM
QTUM/QC

6 minutes ago

$6,599,275

42,531,441 QC

$3.48
1%
27
CoinEgg
QTUM/USDT

6 minutes ago

$6,224,279

6,222,662 USDT

$3.48
0.94%
28
Cat.Ex
QTUM/USDT

6 minutes ago

$6,038,447

6,036,878 USDT

$3.49
0.91%
29
Huobi Global
QTUM/USD

5 minutes ago

$5,819,620

5,819,620 USD

$3.49
0.88%
30
Cat.Ex
QTUM/ETH

6 minutes ago

$5,888,869

4,148 ETH

$3.48
0.89%
31
Hydax Exchange
QTUM/BTC

6 minutes ago

$5,656,729

165 BTC

$3.52
0.85%
32
Bitribe
QTUM/BTC

6 minutes ago

$5,656,729

165 BTC

$3.52
0.85%
33
HBTC
QTUM/BTC

6 minutes ago

$5,656,729

165 BTC

$3.52
0.85%
34
Xtheta Global
QTUM/BTC

6 minutes ago

$5,656,729

165 BTC

$3.52
0.85%
35
Cat.Ex
QTUM/BTC

6 minutes ago

$5,611,869

164 BTC

$3.49
0.85%
36
Hotcoin Global
QTUM/USDT

6 minutes ago

$4,819,038

4,817,786 USDT

$3.49
0.73%
37
IndoEx
QTUM/BTC

6 minutes ago

$3,826,095

112 BTC

$3.48
0.58%
38
IndoEx
QTUM/USDT

6 minutes ago

$3,304,086

3,303,227 USDT

$3.48
0.5%
39
Sistemkoin
QTUM/BTC

6 minutes ago

$2,849,083

83 BTC

$3.48
0.43%
40
ZBG
QTUM/USDT

6 minutes ago

$2,842,521

2,841,782 USDT

$3.49
0.43%
41
XT
QTUM/BTC

6 minutes ago

$2,695,284

79 BTC

$3.48
0.41%
42
CoinBene
QTUM/USDT

6 minutes ago

$2,525,811

2,525,155 USDT

$3.48
0.38%
43
HitBTC
QTUM/BTC

6 minutes ago

$2,505,895

73 BTC

$3.49
0.38%
44
BW.com
QTUM/USDT

6 minutes ago

$2,495,772

2,495,124 USDT

$3.50
0.38%
45
MXC.COM
QTUM/USDT

6 minutes ago

$2,267,513

2,266,924 USDT

$3.48
0.34%
46
BiONE
QTUM/USDT

6 minutes ago

$2,233,922

2,233,342 USDT

$3.49
0.34%
47
EXX
QTUM/ETH

6 minutes ago

$2,207,075

1,554 ETH

$3.48
0.33%
48
OKEx
QTUM/BTC

4 minutes ago

$2,159,824

63 BTC

$3.49
0.33%
49
XT
QTUM/USDT

6 minutes ago

$2,100,442

2,099,897 USDT

$3.49
0.32%
50
DragonEX
QTUM/USDT

6 minutes ago

$2,030,675

2,030,147 USDT

$3.48
0.31%
51
BitMart
QTUM/USDT

6 minutes ago

$1,997,386

1,996,867 USDT

$3.48
0.3%
52
VCC Exchange
QTUM/BTC

6 minutes ago

$1,961,905

57 BTC

$3.49
0.3%
53
IndoEx
QTUM/USDC

6 minutes ago

$1,997,075

1,997,171 USDC

$3.48
0.3%
54
IndoEx
QTUM/ETH

6 minutes ago

$1,810,375

1,275 ETH

$3.49
0.27%
55
OKEx
QTUM/USD

5 minutes ago

$1,923,580

1,923,580 USD

$3.49
0.29%
56
CoinEgg
QTUM/BTC

6 minutes ago

$1,682,311

49 BTC

$3.48
0.25%
57
DigiFinex
QTUM/BTC

6 minutes ago

$1,606,403

47 BTC

$3.50
0.24%
58
IndoEx
QTUM/USD

6 minutes ago

$1,472,028

1,472,028 USD

$3.49
0.22%
59
IndoEx
QTUM/EUR

6 minutes ago

$1,374,702

1,134,022 EUR

$3.51
0.21%
60
BigONE
QTUM/USDT

6 minutes ago

$1,362,899

1,362,545 USDT

$3.49
0.21%
61
CBX
QTUM/USDT

6 minutes ago

$1,362,899

1,362,545 USDT

$3.49
0.21%
62
BitMart
QTUM/BTC

6 minutes ago

$1,187,889

35 BTC

$3.49
0.18%
63
Hoo
QTUM/USDT

6 minutes ago

$1,148,166

1,147,868 USDT

$3.49
0.17%
64
Decoin
QTUM/BTC

6 minutes ago

$1,112,637

33 BTC

$3.48
0.17%
65
BitMart
QTUM/ETH

6 minutes ago

$1,073,184

756 ETH

$3.48
0.16%
66
BiKi
QTUM/USDT

6 minutes ago

$950,643

950,396 USDT

$3.49
0.14%
67
BigONE
QTUM/BTC

6 minutes ago

$920,055

27 BTC

$3.49
0.14%
68
Binance
QTUM/BUSD

4 minutes ago

$849,669

849,839 BUSD

$3.48
0.13%
69
BiONE
QTUM/BTC

6 minutes ago

$833,223

24 BTC

$3.49
0.13%
70
Kraken
QTUM/EUR

4 minutes ago

$805,715

664,652 EUR

$3.49
0.12%
71
Cat.Ex
QTUM/TRX

6 minutes ago

$777,273

25,366,084 TRX

$3.48
0.12%
72
Huobi Korea
QTUM/USDT

6 minutes ago

$653,827

653,657 USDT

$3.49
0.1%
73
Huobi Global
QTUM/BTC

4 minutes ago

$645,162

19 BTC

$3.49
0.1%
74
Coinone
QTUM/KRW

4 minutes ago

$607,375

670,196,797 KRW

$3.47
0.09%
75
Gate.io
QTUM/USDT

4 minutes ago

$584,543

584,392 USDT

$3.48
0.09%
76
Kraken
QTUM/USD

4 minutes ago

$467,470

467,470 USD

$3.49
0.07%
77
BitForex
QTUM/USDT

6 minutes ago

$446,974

446,858 USDT

$3.49
0.07%
78
HBTC
QTUM/ETH

6 minutes ago

$401,056

282 ETH

$3.52
0.06%
79
Hydax Exchange
QTUM/ETH

6 minutes ago

$401,056

282 ETH

$3.52
0.06%
80
Bitribe
QTUM/ETH

6 minutes ago

$401,056

282 ETH

$3.52
0.06%
81
Xtheta Global
QTUM/ETH

6 minutes ago

$401,056

282 ETH

$3.52
0.06%
82
Binance
QTUM/ETH

4 minutes ago

$391,330

276 ETH

$3.48
0.06%
83
CoinEx
QTUM/USDT

4 minutes ago

$370,145

370,049 USDT

$3.49
0.06%
84
Bithumb Global
QTUM/ETH

4 minutes ago

$353,953

249 ETH

$3.47
0.05%
85
ZB.COM
QTUM/BTC

6 minutes ago

$347,984

10 BTC

$3.47
0.05%
86
BitMax
QTUM/USDT

6 minutes ago

$338,200

338,112 USDT

$3.49
0.05%
87
AAX
QTUM/BTC

6 minutes ago

$330,661

10 BTC

$3.45
0.05%
88
AAX
QTUM/USDT

6 minutes ago

$329,293

329,207 USDT

$3.42
0.05%
89
BiONE
QTUM/ETH

6 minutes ago

$327,906

231 ETH

$3.48
0.05%
90
HitBTC
QTUM/ETH

6 minutes ago

$276,188

195 ETH

$3.49
0.04%
91
Binance.US
QTUM/USD

4 minutes ago

$268,559

268,559 USD

$3.47
0.04%
92
Bithumb Global
QTUM/USDT

4 minutes ago

$255,654

255,588 USDT

$3.47
0.04%
93
Huobi Global
QTUM/ETH

4 minutes ago

$244,278

172 ETH

$3.48
0.04%
94
LBank
QTUM/BTC

6 minutes ago

$225,180

7 BTC

$3.52
0.03%
95
Bitvavo
QTUM/EUR

6 minutes ago

$216,836

178,873 EUR

$3.49
0.03%
96
DigiFinex
QTUM/ETH

6 minutes ago

$203,822

144 ETH

$3.47
0.03%
97
OKEx Korea
QTUM/USDT

6 minutes ago

$201,530

201,478 USDT

$3.49
0.03%
98
OKEx
QTUM/ETH

4 minutes ago

$198,820

140 ETH

$3.48
0.03%
99
Korbit
QTUM/KRW

6 minutes ago

$195,572

215,800,413 KRW

$3.44
0.03%
100
Alterdice
QTUM/USD

6 minutes ago

$184,938

184,938 USD

$3.49
0.03%
87 additional market pairs not shown
Qtum Token Metrics
% of supply in circulation
94.6%
Blockchain
Ethereum