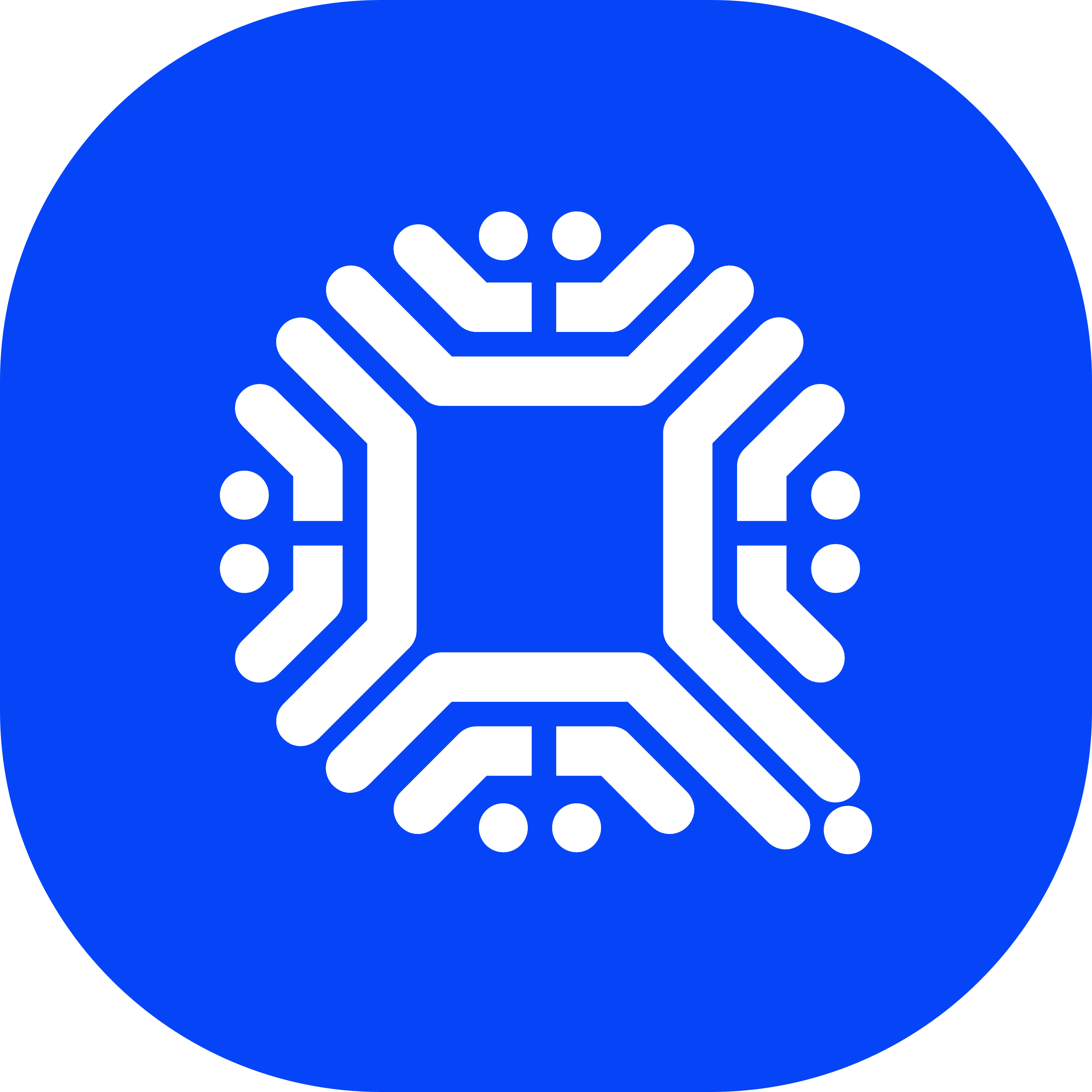 Qtum Price
(QTUM)
Rank #114
Market Cap
$218,792,361 USD
24h Volume
$31,887,490 USD

(-10.7%)

Circulating Supply
104,692,730 QTUM
Total Supply
107,822,406 QTUM
What Is Qtum's Price Today?
Qtum (QTUM) is trading at $2.09 USD, decreasing by -10.7% since yesterday. Qtum has traded $31,887,490 USD in the last 24 hours.
Qtum (QTUM) is the #114 largest cryptocurrency by market cap as of June 10, 2023, with a market cap of $218,792,361 USD.
How Much Did Qtum Raise?
The Qtum ICO (initial coin offering) raised $15,000,000 USD at a price of $0.3 USD. The Qtum ICO began on March 12, 2017 and ended on March 17, 2017. Key team members during the Qtum ICO included Patrick Dai, Neil Mahi, and Jordan Earls.
What Is Qtum Cryptocurrency (QTUM)?
The Blockchain Made Ready for Business
How Many Qtum Coins Are There?
There are currently 104,692,730 Qtum coins circulating out of a max supply of 107,822,406.
Buying/Selling Qtum On Cryptocurrency Exchanges
Qtum is trading on 140 markets. In the last 24 hours, Qtum was most traded on Binance, BTCEX, and IndoEx. The most traded Qtum pairs in the last 24 hours are QTUM/USDT, QTUM/BTC, and QTUM/KRW.
Qtum Markets
#
Exchange
Market
Volume (24hr)

Price

Volume %

1
Binance
QTUM/USDT

2 minutes ago

$25,620,376

25,608,233 USDT

$2.09
80.47%
2
BTCEX
QTUM/USDT

2 minutes ago

$20,659,282

20,649,490 USDT

$2.09
64.89%
3
BitForex
QTUM/USDT

2 minutes ago

$4,789,814

4,787,597 USDT

$2.09
15.04%
4
BTCC
QTUM/USDT

2 minutes ago

$4,403,073

4,400,986 USDT

$2.09
13.83%
5
OKX
QTUM/USDT

2 minutes ago

$4,401,003

4,398,917 USDT

$2.09
13.82%
6
Bitrue
QTUM/USDT

2 minutes ago

$2,580,392

2,579,169 USDT

$2.09
8.11%
7
CoinW
QTUM/USDT

4 minutes ago

$2,514,183

2,513,062 USDT

$2.09
7.9%
8
XT.COM
QTUM/USDT

3 minutes ago

$2,346,588

2,345,476 USDT

$2.09
7.37%
9
Binance
QTUM/USDT

3 minutes ago

$2,241,866

2,240,803 USDT

$2.09
7.04%
10
IndoEx
QTUM/USDT

2 minutes ago

$2,132,898

2,131,911 USDT

$2.09
6.7%
11
AscendEX (BitMax)
QTUM/USDT

2 minutes ago

$2,041,221

2,040,254 USDT

$2.09
6.41%
12
Upbit
QTUM/KRW

2 minutes ago

$1,815,938

2,338,347,637 KRW

$2.16
5.7%
13
IndoEx
QTUM/USDC

2 minutes ago

$1,260,187

1,260,297 USDC

$2.09
3.96%
14
IndoEx
QTUM/ETH

2 minutes ago

$1,234,473

704 ETH

$2.09
3.88%
15
DigiFinex
QTUM/USDT

2 minutes ago

$1,055,891

1,055,391 USDT

$2.09
3.32%
16
Bybit
QTUM/USDT

2 minutes ago

$1,027,262

1,026,775 USDT

$2.09
3.23%
17
Huobi
QTUM/USDT

2 minutes ago

$965,350

964,892 USDT

$2.09
3.03%
18
IndoEx
QTUM/USD

2 minutes ago

$970,049

970,049 USD

$2.09
3.05%
19
Hotcoin Global
QTUM/USDT

3 minutes ago

$946,966

946,517 USDT

$2.09
2.97%
20
IndoEx
QTUM/EUR

2 minutes ago

$946,544

880,219 EUR

$2.09
2.97%
21
SuperEx
QTUM/USDT

2 minutes ago

$915,297

914,874 USDT

$2.09
2.87%
22
HitBTC
QTUM/USDT

2 minutes ago

$905,639

905,220 USDT

$2.09
2.84%
23
FMFW.io
QTUM/USDT

3 minutes ago

$905,649

905,220 USDT

$2.09
2.84%
24
Bitget
QTUM/USDT

2 minutes ago

$858,646

858,239 USDT

$2.09
2.7%
25
IndoEx
QTUM/BTC

2 minutes ago

$799,548

31 BTC

$2.09
2.51%
26
AscendEX (BitMax)
QTUM/BTC

2 minutes ago

$797,827

31 BTC

$2.09
2.51%
27
Gate.io
QTUM/USDT

2 minutes ago

$718,264

717,931 USDT

$2.09
2.26%
28
OKX
QTUM/USDT

3 minutes ago

$676,052

675,731 USDT

$2.09
2.12%
29
Cat.Ex
QTUM/ETH

2 minutes ago

$621,390

355 ETH

$2.09
1.95%
30
MEXC
QTUM/USDT

a minute ago

$615,946

615,661 USDT

$2.09
1.93%
31
WhiteBIT
QTUM/USDT

3 minutes ago

$567,367

567,098 USDT

$2.09
1.78%
32
Bithumb
QTUM/KRW

2 minutes ago

$544,345

700,942,096 KRW

$2.17
1.71%
33
BKEX
QTUM/USDT

2 minutes ago

$472,341

472,123 USDT

$2.09
1.48%
34
Blofin
QTUM/USDT

2 minutes ago

$395,219

395,037 USDT

$2.09
1.24%
35
KuCoin
QTUM/USDT

2 minutes ago

$322,820

322,667 USDT

$2.09
1.01%
36
Bitbank
QTUM/JPY

3 minutes ago

$311,332

43,398,074 JPY

$2.11
0.98%
37
Tapbit
QTUM/USDT

3 minutes ago

$282,225

282,091 USDT

$2.09
0.89%
38
BitMart
QTUM/BTC

2 minutes ago

$267,034

10 BTC

$2.09
0.84%
39
Kraken
QTUM/USD

2 minutes ago

$250,874

250,874 USD

$2.09
0.79%
40
Bitget
QTUM/USDT

2 minutes ago

$243,022

242,910 USDT

$2.09
0.76%
41
LBank
QTUM/USDT

2 minutes ago

$231,354

231,247 USDT

$2.09
0.73%
42
BitUBU
QTUM/USDT

2 minutes ago

$216,334

216,234 USDT

$2.09
0.68%
43
LATOKEN
QTUM/USDT

2 minutes ago

$199,783

199,691 USDT

$2.09
0.63%
44
Bibox
QTUM/BTC

2 minutes ago

$198,981

8 BTC

$2.08
0.63%
45
Phemex
QTUM/USDT

2 minutes ago

$189,488

189,400 USDT

$2.09
0.6%
46
Kraken
QTUM/EUR

2 minutes ago

$185,661

172,652 EUR

$2.09
0.58%
47
BingX
QTUM/USDT

2 minutes ago

$168,382

168,304 USDT

$2.09
0.53%
48
Bibox
QTUM/ETH

2 minutes ago

$157,752

90 ETH

$2.08
0.5%
49
Cat.Ex
QTUM/USDT

2 minutes ago

$143,239

143,172 USDT

$2.09
0.45%
50
BigONE
QTUM/USDT

2 minutes ago

$132,828

132,767 USDT

$2.08
0.42%
51
Dex-Trade
QTUM/USDT

2 minutes ago

$107,709

107,659 USDT

$2.09
0.34%
52
BitMart
QTUM/USDT

2 minutes ago

$102,325

102,277 USDT

$2.09
0.32%
53
Binance
QTUM/BTC

3 minutes ago

$100,969

4 BTC

$2.09
0.32%
54
CoinEx
QTUM/USDT

a minute ago

$100,387

100,340 USDT

$2.09
0.32%
55
ZOOMEX
QTUM/USDT

2 minutes ago

$93,603

93,558 USDT

$2.09
0.29%
56
Bibox
QTUM/USDT

2 minutes ago

$91,094

91,052 USDT

$2.08
0.29%
57
Bitcoiva
QTUM/USDT

2 minutes ago

$78,752

78,715 USDT

$6.15
0.25%
58
Binance
QTUM/BUSD

3 minutes ago

$73,618

73,640 BUSD

$2.09
0.23%
59
Cat.Ex
QTUM/BTC

2 minutes ago

$67,245

3 BTC

$2.09
0.21%
60
Kraken
QTUM/BTC

2 minutes ago

$56,346

2 BTC

$2.09
0.18%
61
EXMO
QTUM/BTC

2 minutes ago

$54,523

2 BTC

$2.09
0.17%
62
EXMO
QTUM/USD

2 minutes ago

$54,685

54,685 USD

$2.20
0.17%
63
Crypto.com Exchange
QTUM/USDT

2 minutes ago

$54,045

54,020 USDT

$2.09
0.17%
64
Coinone
QTUM/KRW

2 minutes ago

$53,191

68,493,147 KRW

$2.17
0.17%
65
P2B
QTUM/USDT

2 minutes ago

$51,180

51,156 USDT

$2.09
0.16%
66
MEXC
QTUM/USDT

2 minutes ago

$50,387

50,363 USDT

$2.09
0.16%
67
EXMO
QTUM/ETH

2 minutes ago

$49,104

28 ETH

$2.09
0.15%
68
Hotcoin Global
QTUM/BTC

2 minutes ago

$48,341

2 BTC

$2.07
0.15%
69
XT.COM
QTUM/USDT

2 minutes ago

$48,132

48,109 USDT

$2.09
0.15%
70
Bybit
QTUM/USDT

2 minutes ago

$36,797

36,779 USDT

$2.09
0.12%
71
ZT
QTUM/USDT

2 minutes ago

$33,498

33,483 USDT

$2.09
0.11%
72
KuCoin
QTUM/BTC

3 minutes ago

$24,348

1 BTC

$2.09
0.08%
73
Binance.US
QTUM/USD

2 minutes ago

$23,607

23,607 USD

$2.09
0.07%
74
CoinEx
QTUM/USDT

2 minutes ago

$22,835

22,824 USDT

$2.09
0.07%
75
DigiFinex
QTUM/BTC

2 minutes ago

$21,469

1 BTC

$2.08
0.07%
76
Kraken
QTUM/USD

2 minutes ago

$20,972

20,972 USD

$2.07
0.07%
77
Kraken
QTUM/ETH

2 minutes ago

$20,503

12 ETH

$2.09
0.06%
78
Huobi
QTUM/BTC

2 minutes ago

$19,705

1 BTC

$2.09
0.06%
79
OKX
QTUM/BTC

3 minutes ago

$19,371

1 BTC

$2.08
0.06%
80
Pionex
QTUM/USDT

2 minutes ago

$19,265

19,256 USDT

$2.09
0.06%
81
Dex-Trade
QTUM/BTC

2 minutes ago

$17,731

1 BTC

$2.09
0.06%
82
P2B
QTUM/USD

2 minutes ago

$17,261

17,261 USD

$2.09
0.05%
83
Korbit
QTUM/KRW

2 minutes ago

$17,085

21,999,909 KRW

$2.15
0.05%
84
Cat.Ex
QTUM/TRX

2 minutes ago

$15,989

229,681 TRX

$2.09
0.05%
85
LocalTrade
QTUM/USDT

3 minutes ago

$11,359

11,353 USDT

$2.09
0.04%
86
Dex-Trade
QTUM/ETH

2 minutes ago

$11,348

6 ETH

$2.10
0.04%
87
Jubi
QTUM/USDT

2 minutes ago

$9,727

9,723 USDT

$2.09
0.03%
88
Binance
QTUM/ETH

3 minutes ago

$9,342

5 ETH

$2.09
0.03%
89
Bitvavo
QTUM/EUR

2 minutes ago

$8,964

8,336 EUR

$2.12
0.03%
90
Gate.io
QTUM/BTC

2 minutes ago

$8,525

0 BTC

$2.09
0.03%
91
HitBTC
QTUM/BTC

2 minutes ago

$8,426

0 BTC

$2.09
0.03%
92
FMFW.io
QTUM/BTC

3 minutes ago

$8,427

0 BTC

$2.09
0.03%
93
CoinEx
QTUM/BTC

2 minutes ago

$7,343

0 BTC

$2.09
0.02%
94
Crypto.com Exchange
QTUM/USD

3 minutes ago

$7,038

7,038 USD

$2.09
0.02%
95
StormGain
QTUM/USDT

3 minutes ago

$5,963

5,960 USDT

$2.09
0.02%
96
Nominex
QTUM/USDT

4 minutes ago

$5,581

5,578 USDT

$2.09
0.02%
97
CoinDCX
QTUM/USDT

2 minutes ago

$5,562

5,560 USDT

$2.09
0.02%
98
Bitfinex
QTUM/USD

2 minutes ago

$5,429

5,429 USD

$2.09
0.02%
99
Binance.US
QTUM/USDT

2 minutes ago

$3,990

3,988 USDT

$2.10
0.01%
100
Crypto.com Exchange
QTUM/USD

3 minutes ago

$3,749

3,749 USD

$2.09
0.01%
40 additional market pairs not shown
% of supply in circulation
97.1%
Blockchain
Ethereum