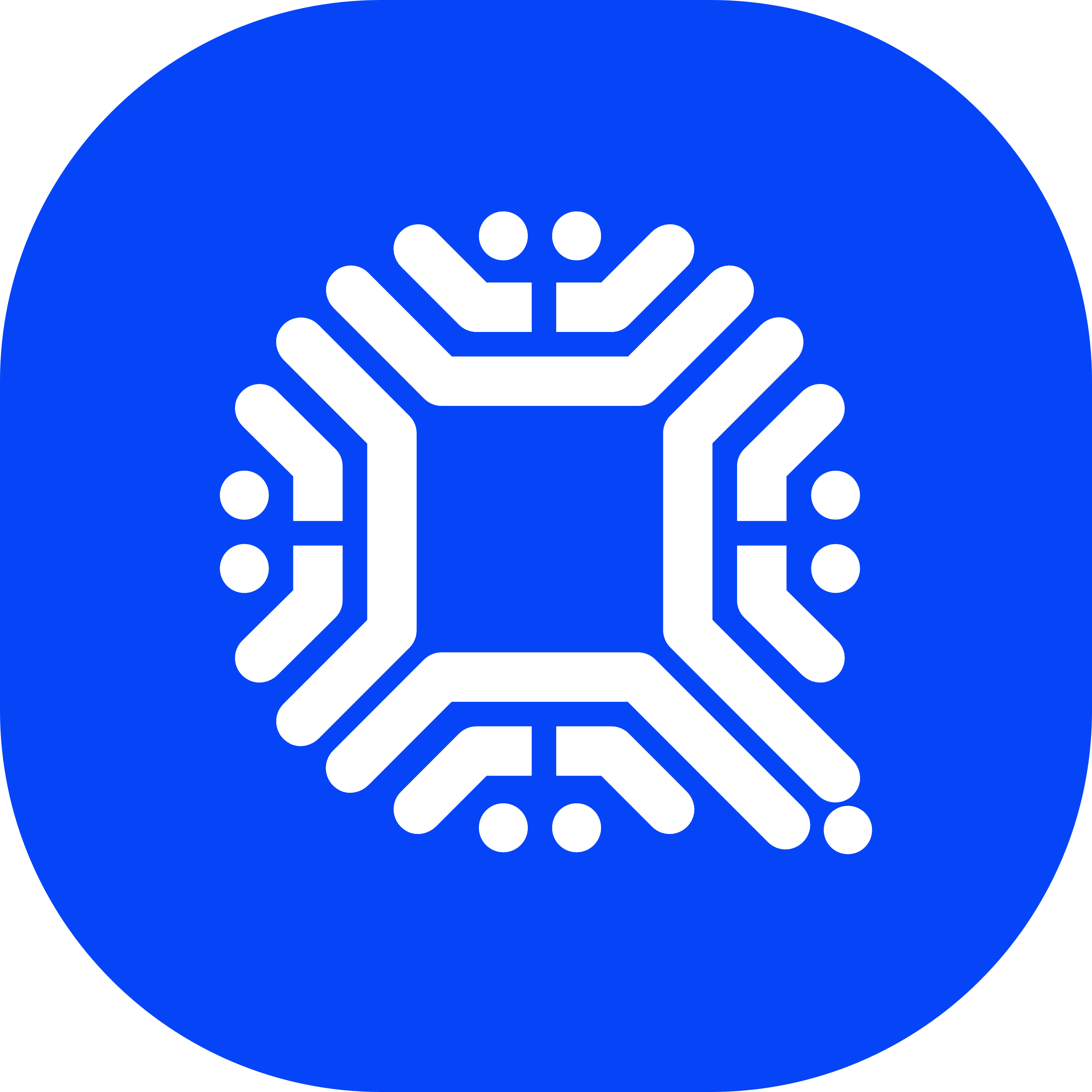 Qtum Price
(QTUM)
Rank #59
Market Cap
$212,788,707 USD
24h Volume
$276,879,223 USD

(-6.75%)

Circulating Supply
97,251,364 QTUM
Total Supply
102,770,784 QTUM
What Is Qtum's Price Today?
Qtum (QTUM) is trading at $2.19 USD, decreasing by -6.75% since yesterday. Qtum has traded $276,879,223 USD in the last 24 hours.
Qtum (QTUM) is the #59 largest cryptocurrency by market cap as of September 24, 2020, with a market cap of $212,788,707 USD.
How Much Did Qtum Raise?
The Qtum ICO (initial coin offering) raised $15,000,000 USD at a price of $0.3 USD. The Qtum ICO began on March 12, 2017 and ended on March 17, 2017. Key team members during the Qtum ICO included Patrick Dai, Neil Mahi, and Jordan Earls.
What Is Qtum Cryptocurrency (QTUM)?
The Blockchain Made Ready for Business
How Many Qtum Coins Are There?
There are currently 97,251,364 Qtum coins circulating out of a max supply of 107,822,406.
Buying/Selling Qtum On Cryptocurrency Exchanges
Qtum is trading on 182 markets. In the last 24 hours, Qtum was most traded on EXX, Chiliz, and HBTC. The most traded Qtum pairs in the last 24 hours are QTUM/USDT, QTUM/BTC, and QTUM/ETH.
Qtum Markets
#
Exchange
Market
Volume (24hr)

Price

Volume %

1
EXX
QTUM/USDT

6 minutes ago

$76,356,103

76,251,307 USDT

$2.19
27.49%
2
Chiliz
QTUM/USDT

6 minutes ago

$21,277,744

21,248,541 USDT

$2.19
7.66%
3
HBTC
QTUM/USDT

7 minutes ago

$21,266,806

21,237,617 USDT

$2.19
7.66%
4
CoinBene
QTUM/BTC

7 minutes ago

$10,019,462

974 BTC

$2.19
3.61%
5
HBTC
QTUM/BTC

7 minutes ago

$8,631,667

839 BTC

$2.19
3.11%
6
Chiliz
QTUM/BTC

6 minutes ago

$8,629,909

839 BTC

$2.19
3.11%
7
Bitribe
QTUM/BTC

6 minutes ago

$8,629,909

839 BTC

$2.19
3.11%
8
Binance.KR
QTUM/USDT

6 minutes ago

$8,218,170

8,206,891 USDT

$2.19
2.96%
9
Binance
QTUM/USDT

7 minutes ago

$7,899,428

7,888,586 USDT

$2.19
2.84%
10
Cat.Ex
QTUM/TRX

7 minutes ago

$6,838,939

275,671,015 TRX

$2.18
2.46%
11
ZB.COM
QTUM/USDT

6 minutes ago

$6,527,847

6,518,888 USDT

$2.19
2.35%
12
CoinEgg
QTUM/BTC

7 minutes ago

$5,669,685

551 BTC

$2.18
2.04%
13
Huobi Global
QTUM/USDT

7 minutes ago

$5,476,637

5,469,121 USDT

$2.19
1.97%
14
Binance JEX
QTUM/USDT

6 minutes ago

$5,476,085

5,468,569 USDT

$2.19
1.97%
15
BitZ
QTUM/USDT

7 minutes ago

$5,394,475

5,387,071 USDT

$2.19
1.94%
16
OKEx
QTUM/USDT

6 minutes ago

$5,327,844

5,320,532 USDT

$2.19
1.92%
17
HitBTC
QTUM/USDT

7 minutes ago

$4,575,805

4,569,525 USDT

$2.19
1.65%
18
Sistemkoin
QTUM/TRY

7 minutes ago

$4,087,174

31,524,762 TRY

$2.19
1.47%
19
ZBG
QTUM/USDT

7 minutes ago

$3,208,206

3,203,803 USDT

$2.19
1.16%
20
CoinEgg
QTUM/USDT

7 minutes ago

$2,902,833

2,898,849 USDT

$2.19
1.05%
21
BitForex
QTUM/ETH

7 minutes ago

$2,667,751

8,265 ETH

$2.19
0.96%
22
BW.com
QTUM/USDT

2 hours ago

$2,574,095

2,570,562 USDT

$2.20
0.93%
23
EXX
QTUM/ETH

6 minutes ago

$2,533,579

7,850 ETH

$2.19
0.91%
24
Bibox
QTUM/USDT

7 minutes ago

$2,387,116

2,383,840 USDT

$2.19
0.86%
25
Chiliz
QTUM/ETH

6 minutes ago

$2,372,488

7,351 ETH

$2.18
0.85%
26
Bitribe
QTUM/ETH

7 minutes ago

$2,370,997

7,346 ETH

$2.18
0.85%
27
HBTC
QTUM/ETH

7 minutes ago

$2,370,913

7,346 ETH

$2.17
0.85%
28
ZB.COM
QTUM/QC

7 minutes ago

$2,285,589

15,595,657 QC

$2.19
0.82%
29
DragonEX
QTUM/USDT

6 minutes ago

$1,957,911

1,955,224 USDT

$2.19
0.7%
30
LBank
QTUM/USDT

6 minutes ago

$1,920,297

1,917,661 USDT

$2.19
0.69%
31
Sistemkoin
QTUM/BTC

7 minutes ago

$1,887,696

183 BTC

$2.18
0.68%
32
Binance.KR
QTUM/BTC

7 minutes ago

$1,755,862

171 BTC

$2.18
0.63%
33
Binance
QTUM/BTC

6 minutes ago

$1,702,464

165 BTC

$2.18
0.61%
34
Sistemkoin
QTUM/USDT

7 minutes ago

$1,672,645

1,670,349 USDT

$2.18
0.6%
35
CoinBene
QTUM/USDT

7 minutes ago

$1,627,404

1,625,171 USDT

$2.19
0.59%
36
RightBTC
QTUM/USDT

7 minutes ago

$1,537,893

1,535,782 USDT

$2.19
0.55%
37
Bibox
QTUM/BTC

7 minutes ago

$1,216,791

118 BTC

$2.18
0.44%
38
MXC (MoCha)
QTUM/USDT

7 minutes ago

$1,202,040

1,200,390 USDT

$2.19
0.43%
39
Bithumb
QTUM/KRW

6 minutes ago

$1,163,937

1,360,962,934 KRW

$2.18
0.42%
40
OKEx
QTUM/BTC

6 minutes ago

$1,133,840

110 BTC

$2.18
0.41%
41
BitMart
QTUM/ETH

6 minutes ago

$1,106,294

3,428 ETH

$2.19
0.4%
42
Upbit
QTUM/KRW

6 minutes ago

$1,042,890

1,219,425,482 KRW

$2.19
0.38%
43
IndoEx
QTUM/BTC

7 minutes ago

$1,021,577

99 BTC

$2.19
0.37%
44
BitMax
QTUM/USDT

7 minutes ago

$1,021,116

1,019,714 USDT

$2.19
0.37%
45
BitMart
QTUM/USDT

6 minutes ago

$947,794

946,493 USDT

$2.18
0.34%
46
BigONE
QTUM/USDT

7 minutes ago

$924,148

922,879 USDT

$2.19
0.33%
47
CBX
QTUM/USDT

6 minutes ago

$923,901

922,633 USDT

$2.19
0.33%
48
BitZ
QTUM/BTC

6 minutes ago

$907,853

88 BTC

$2.19
0.33%
49
IndoEx
QTUM/USDT

7 minutes ago

$897,858

896,626 USDT

$2.19
0.32%
50
Sistemkoin
QTUM/ETH

7 minutes ago

$884,330

2,740 ETH

$2.19
0.32%
51
BigONE
QTUM/BTC

6 minutes ago

$870,164

85 BTC

$2.18
0.31%
52
Cat.Ex
QTUM/ETH

7 minutes ago

$806,069

2,497 ETH

$2.18
0.29%
53
BitMart
QTUM/BTC

6 minutes ago

$757,270

74 BTC

$2.18
0.27%
54
DigiFinex
QTUM/USDT

7 minutes ago

$714,987

714,005 USDT

$2.19
0.26%
55
HitBTC
QTUM/BTC

7 minutes ago

$675,889

66 BTC

$2.19
0.24%
56
Cat.Ex
QTUM/BTC

6 minutes ago

$675,661

66 BTC

$2.18
0.24%
57
BiKi
QTUM/USDT

7 minutes ago

$665,838

664,924 USDT

$2.19
0.24%
58
ZB.COM
QTUM/BTC

6 minutes ago

$539,590

52 BTC

$2.18
0.19%
59
IndoEx
QTUM/ETH

7 minutes ago

$509,796

1,579 ETH

$2.18
0.18%
60
IndoEx
QTUM/USDC

7 minutes ago

$503,665

502,416 USDC

$2.18
0.18%
61
Bibox
QTUM/ETH

7 minutes ago

$487,913

1,512 ETH

$2.19
0.18%
62
Cat.Ex
QTUM/USDT

7 minutes ago

$437,552

436,951 USDT

$2.19
0.16%
63
IndoEx
QTUM/USD

6 minutes ago

$426,972

426,972 USD

$2.18
0.15%
64
IndoEx
QTUM/EUR

6 minutes ago

$398,147

341,123 EUR

$2.19
0.14%
65
BitForex
QTUM/USDT

7 minutes ago

$331,572

331,117 USDT

$2.19
0.12%
66
Huobi Russia
QTUM/USDT

6 minutes ago

$287,809

287,414 USDT

$2.19
0.1%
67
Hoo
QTUM/USDT

8 minutes ago

$260,323

259,965 USDT

$2.19
0.09%
68
OKEx
QTUM/ETH

6 minutes ago

$215,206

667 ETH

$2.19
0.08%
69
Coinone
QTUM/KRW

6 minutes ago

$207,187

242,258,523 KRW

$2.18
0.07%
70
Exrates
QTUM/USD

7 minutes ago

$202,648

202,648 USD

$2.19
0.07%
71
BitMax
QTUM/BTC

7 minutes ago

$202,092

20 BTC

$2.19
0.07%
72
CoinEx
QTUM/USDT

7 minutes ago

$173,988

173,749 USDT

$2.19
0.06%
73
Huobi Global
QTUM/BTC

7 minutes ago

$173,463

17 BTC

$2.18
0.06%
74
Huobi Korea
QTUM/USDT

7 minutes ago

$170,982

170,747 USDT

$2.19
0.06%
75
HitBTC
QTUM/ETH

7 minutes ago

$170,634

529 ETH

$2.19
0.06%
76
CoinEgg
QTUM/ETH

7 minutes ago

$169,866

526 ETH

$2.19
0.06%
77
AAX
QTUM/USDT

6 minutes ago

$161,757

161,535 USDT

$2.14
0.06%
78
Hotbit
QTUM/BTC

7 minutes ago

$147,374

14 BTC

$2.20
0.05%
79
AAX
QTUM/BTC

7 minutes ago

$141,288

14 BTC

$2.15
0.05%
80
Huobi Global
QTUM/ETH

7 minutes ago

$124,216

385 ETH

$2.19
0.04%
81
Kraken
QTUM/USD

7 minutes ago

$123,484

123,484 USD

$2.17
0.04%
82
Binance.KR
QTUM/BUSD

7 minutes ago

$116,078

115,920 BUSD

$2.18
0.04%
83
Binance
QTUM/BUSD

7 minutes ago

$112,001

111,848 BUSD

$2.18
0.04%
84
CoinEx
QTUM/BTC

7 minutes ago

$104,821

10 BTC

$2.19
0.04%
85
Bithumb Global
QTUM/USDT

6 minutes ago

$97,746

97,611 USDT

$2.19
0.04%
86
Bithumb Global
QTUM/ETH

6 minutes ago

$97,410

302 ETH

$2.18
0.04%
87
RightBTC
QTUM/BTC

7 minutes ago

$94,068

9 BTC

$2.18
0.03%
88
DigiFinex
QTUM/BTC

6 minutes ago

$91,115

9 BTC

$2.17
0.03%
89
Bithumb Global
QTUM/BTC

6 minutes ago

$80,527

8 BTC

$2.17
0.03%
90
P2PB2B
QTUM/USD

7 minutes ago

$78,987

78,987 USD

$2.18
0.03%
91
Gate.io
QTUM/USDT

7 minutes ago

$78,226

78,119 USDT

$2.18
0.03%
92
Exrates
QTUM/BTC

7 minutes ago

$72,368

7 BTC

$2.19
0.03%
93
CROSS exchange
QTUM/USDT

6 minutes ago

$67,526

67,434 USDT

$2.16
0.02%
94
LBank
QTUM/BTC

6 minutes ago

$66,073

6 BTC

$2.18
0.02%
95
CROSS exchange
QTUM/BTC

6 minutes ago

$65,974

6 BTC

$2.14
0.02%
96
P2PB2B
QTUM/ETH

7 minutes ago

$65,308

202 ETH

$2.19
0.02%
97
P2PB2B
QTUM/USDT

7 minutes ago

$64,733

64,644 USDT

$2.18
0.02%
98
VCC Exchange
QTUM/BTC

17 days ago

$64,537

6 BTC

$2.71
0.02%
99
Hotbit
QTUM/USDT

7 minutes ago

$59,827

59,745 USDT

$2.18
0.02%
100
Hotbit
QTUM/ETH

7 minutes ago

$56,661

176 ETH

$2.18
0.02%
82 additional market pairs not shown
Qtum Token Metrics
% of supply in circulation
94.6%
Blockchain
Ethereum