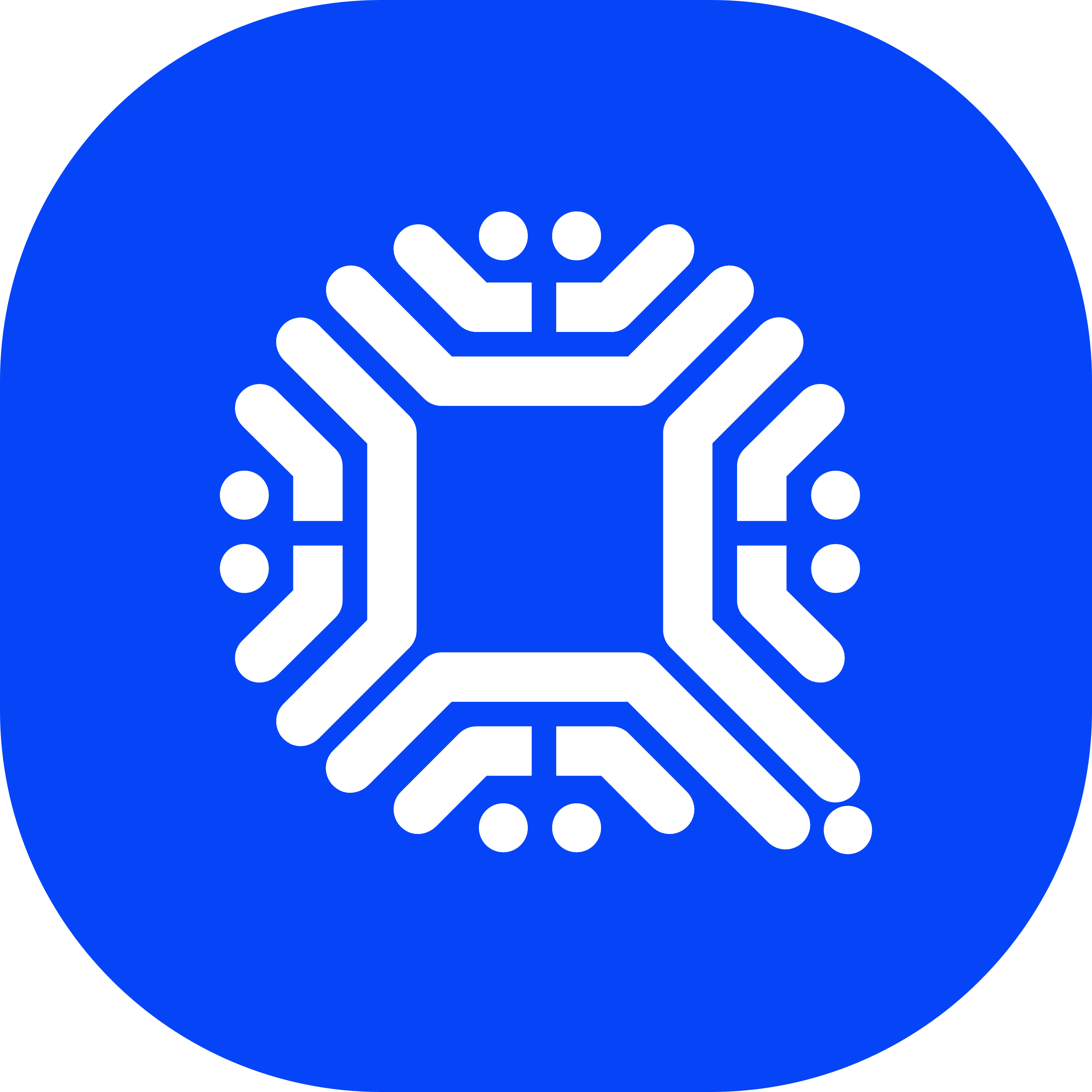 Qtum Price
(QTUM)
Rank #94
Market Cap
$285,166,730 USD
24h Volume
$67,321,848 USD

(1.99%)

Circulating Supply
104,227,774 QTUM
Total Supply
103,944,501 QTUM
What Is Qtum's Price Today?
Qtum (QTUM) is trading at $2.74 USD, increasing by 1.99% since yesterday. Qtum has traded $67,321,848 USD in the last 24 hours.
Qtum (QTUM) is the #94 largest cryptocurrency by market cap as of July 01, 2022, with a market cap of $285,166,730 USD.
How Much Did Qtum Raise?
The Qtum ICO (initial coin offering) raised $15,000,000 USD at a price of $0.3 USD. The Qtum ICO began on March 12, 2017 and ended on March 17, 2017. Key team members during the Qtum ICO included Patrick Dai, Neil Mahi, and Jordan Earls.
What Is Qtum Cryptocurrency (QTUM)?
The Blockchain Made Ready for Business
How Many Qtum Coins Are There?
There are currently 104,227,774 Qtum coins circulating out of a max supply of 107,822,406.
Buying/Selling Qtum On Cryptocurrency Exchanges
Qtum is trading on 157 markets. In the last 24 hours, Qtum was most traded on CoinW, Binance, and BitGlobal. The most traded Qtum pairs in the last 24 hours are QTUM/USDT, QTUM/ETH, and QTUM/BTC.
Qtum Markets
#
Exchange
Market
Volume (24hr)

Price

Volume %

1
CoinW
QTUM/USDT

15 minutes ago

$22,905,919

22,870,675 USDT

$6.87
34.03%
2
Binance
QTUM/USDT

2 minutes ago

$19,750,638

19,769,745 USDT

$2.73
29.34%
3
BitGlobal
QTUM/ETH

3 minutes ago

$12,117,039

11,509 ETH

$2.74
18%
4
Upbit
QTUM/KRW

3 minutes ago

$4,007,593

5,214,814,330 KRW

$2.78
5.95%
5
OKX
QTUM/USDT

2 minutes ago

$3,769,754

3,773,401 USDT

$2.64
5.6%
6
P2PB2B
QTUM/USDT

3 minutes ago

$3,652,685

3,656,346 USDT

$2.73
5.43%
7
OKX
QTUM/USDT

3 minutes ago

$3,175,162

3,178,234 USDT

$2.73
4.72%
8
HitBTC
QTUM/USDT

3 minutes ago

$3,026,644

3,029,678 USDT

$2.73
4.5%
9
FMFW.io
QTUM/USDT

3 minutes ago

$3,026,644

3,029,678 USDT

$2.73
4.5%
10
BitForex
QTUM/USDT

3 minutes ago

$2,989,603

2,992,600 USDT

$2.73
4.44%
11
Cat.Ex
QTUM/ETH

3 minutes ago

$2,583,412

2,454 ETH

$2.73
3.84%
12
Binance
QTUM/USDT

3 minutes ago

$2,557,412

2,559,976 USDT

$2.73
3.8%
13
Cat.Ex
QTUM/USDT

3 minutes ago

$2,232,990

2,235,150 USDT

$2.73
3.32%
14
OKX
QTUM/USD

3 minutes ago

$2,230,210

2,230,210 USD

$2.64
3.31%
15
Cat.Ex
QTUM/BTC

3 minutes ago

$2,196,914

114 BTC

$2.73
3.26%
16
Huobi Global
QTUM/USD

3 minutes ago

$2,024,720

2,024,720 USD

$2.74
3.01%
17
DigiFinex
QTUM/USDT

3 minutes ago

$2,009,105

2,011,118 USDT

$2.74
2.98%
18
ZB.COM
QTUM/USDT

3 minutes ago

$1,968,730

1,970,703 USDT

$2.74
2.92%
19
Huobi Global
QTUM/USDT

2 minutes ago

$1,865,936

1,867,741 USDT

$2.73
2.77%
20
IndoEx
QTUM/USDT

3 minutes ago

$1,823,080

1,824,844 USDT

$2.73
2.71%
21
LBank
QTUM/USDT

3 minutes ago

$1,744,748

1,746,497 USDT

$2.73
2.59%
22
Bitbank
QTUM/JPY

3 minutes ago

$1,690,602

229,109,246 JPY

$2.75
2.51%
23
Hotcoin Global
QTUM/USDT

3 minutes ago

$1,681,406

1,683,092 USDT

$2.73
2.5%
24
Hoo
QTUM/USDT

3 minutes ago

$1,505,703

1,507,212 USDT

$2.74
2.24%
25
AAX
QTUM/USDT

3 minutes ago

$1,348,616

1,349,968 USDT

$2.72
2%
26
Delta Exchange
QTUM/USDT

2 minutes ago

$1,129,920

1,131,014 USDT

$2.73
1.68%
27
IndoEx
QTUM/USDC

3 minutes ago

$1,058,872

1,058,478 USDC

$2.73
1.57%
28
IndoEx
QTUM/ETH

3 minutes ago

$1,036,460

984 ETH

$2.73
1.54%
29
P2PB2B
QTUM/BTC

3 minutes ago

$1,050,715

54 BTC

$2.73
1.56%
30
Bybit
QTUM/USDT

3 minutes ago

$901,336

902,240 USDT

$2.72
1.34%
31
MEXC
QTUM/USDT

3 minutes ago

$851,606

852,430 USDT

$2.73
1.27%
32
CBX
QTUM/USDT

3 minutes ago

$813,538

814,325 USDT

$2.73
1.21%
33
BigONE
QTUM/USDT

3 minutes ago

$813,510

814,325 USDT

$2.73
1.21%
34
IndoEx
QTUM/USD

3 minutes ago

$805,761

805,761 USD

$2.73
1.2%
35
IndoEx
QTUM/EUR

3 minutes ago

$785,614

754,975 EUR

$2.74
1.17%
36
AscendEX (BitMax)
QTUM/USDT

3 minutes ago

$743,631

744,350 USDT

$2.73
1.1%
37
KuCoin
QTUM/USDT

2 minutes ago

$686,026

686,689 USDT

$2.73
1.02%
38
BigONE
QTUM/BTC

3 minutes ago

$629,025

33 BTC

$2.74
0.93%
39
Bithumb
QTUM/KRW

3 minutes ago

$595,538

774,949,487 KRW

$2.78
0.88%
40
ZBG
QTUM/USDT

3 minutes ago

$576,720

577,278 USDT

$2.73
0.86%
41
Bitcoiva
QTUM/USDT

3 minutes ago

$78,639

78,715 USDT

$6.14
0.12%
42
Bibox
QTUM/USDT

3 minutes ago

$342,515

342,858 USDT

$2.73
0.51%
43
Hotcoin Global
QTUM/ETH

3 minutes ago

$339,539

323 ETH

$2.73
0.5%
44
BKEX
QTUM/USDT

3 minutes ago

$338,092

338,419 USDT

$2.73
0.5%
45
Phemex
QTUM/USDT

4 minutes ago

$333,848

334,183 USDT

$2.73
0.5%
46
CoinEx
QTUM/USDT

3 minutes ago

$336,097

336,433 USDT

$2.73
0.5%
47
BitGlobal
QTUM/USDT

3 minutes ago

$332,907

333,229 USDT

$2.75
0.49%
48
Huobi Global
QTUM/USDT

3 minutes ago

$316,149

316,455 USDT

$2.73
0.47%
49
ZT
QTUM/USDT

3 minutes ago

$294,181

294,476 USDT

$2.73
0.44%
50
Bitget
QTUM/USDT

3 minutes ago

$287,844

288,123 USDT

$2.73
0.43%
51
OKX
QTUM/BTC

3 minutes ago

$257,262

13 BTC

$2.73
0.38%
52
Pionex
QTUM/USDT

3 minutes ago

$235,534

235,762 USDT

$2.73
0.35%
53
Cat.Ex
QTUM/TRX

3 minutes ago

$174,318

2,680,257 TRX

$2.73
0.26%
54
P2PB2B
QTUM/USD

3 minutes ago

$173,537

173,537 USD

$2.74
0.26%
55
XT.COM
QTUM/USDT

3 minutes ago

$164,878

165,038 USDT

$2.73
0.24%
56
BitMart
QTUM/USDT

3 minutes ago

$163,958

164,123 USDT

$2.73
0.24%
57
BitGlobal
QTUM/BTC

3 minutes ago

$161,956

8 BTC

$2.75
0.24%
58
Decoin
QTUM/BTC

3 minutes ago

$151,722

8 BTC

$2.73
0.23%
59
HitBTC
QTUM/BTC

3 minutes ago

$147,563

8 BTC

$2.73
0.22%
60
FMFW.io
QTUM/BTC

3 minutes ago

$147,499

8 BTC

$2.73
0.22%
61
Binance
QTUM/BTC

3 minutes ago

$141,316

7 BTC

$2.73
0.21%
62
AscendEX (BitMax)
QTUM/BTC

3 minutes ago

$141,432

7 BTC

$2.74
0.21%
63
DigiFinex
QTUM/BTC

3 minutes ago

$136,247

7 BTC

$2.71
0.2%
64
Bybit
QTUM/USDT

3 minutes ago

$123,616

123,736 USDT

$2.73
0.18%
65
Dex-Trade
QTUM/USDT

3 minutes ago

$115,182

115,298 USDT

$2.73
0.17%
66
Jubi
QTUM/USDT

4 minutes ago

$107,718

107,826 USDT

$2.73
0.16%
67
Binance
QTUM/BUSD

3 minutes ago

$92,602

92,533 BUSD

$2.74
0.14%
68
XT.COM
QTUM/BTC

3 minutes ago

$72,009

4 BTC

$2.73
0.11%
69
EXMO
QTUM/USD

3 minutes ago

$59,559

59,559 USD

$3.09
0.09%
70
IndoEx
QTUM/BTC

3 minutes ago

$55,906

3 BTC

$2.73
0.08%
71
Binance
QTUM/ETH

3 minutes ago

$55,090

52 ETH

$2.74
0.08%
72
Crypto.com Exchange
QTUM/CRO

15 minutes ago

$49,720

103,788 CRO

$7.90
0.07%
73
LATOKEN
QTUM/ETH

3 minutes ago

$48,744

46 ETH

$2.74
0.07%
74
Gate.io
QTUM/USDT

3 minutes ago

$48,251

48,297 USDT

$2.73
0.07%
75
EXMO
QTUM/ETH

3 minutes ago

$45,418

43 ETH

$2.72
0.07%
76
StormGain
QTUM/USDT

2 minutes ago

$44,899

44,943 USDT

$2.74
0.07%
77
EXMO
QTUM/BTC

3 minutes ago

$41,428

2 BTC

$2.73
0.06%
78
Hotbit
QTUM/ETH

3 minutes ago

$40,765

39 ETH

$2.74
0.06%
79
Kraken
QTUM/USD

3 minutes ago

$41,049

41,049 USD

$2.74
0.06%
80
Hotbit
QTUM/USDT

3 minutes ago

$40,706

40,747 USDT

$2.74
0.06%
81
Dex-Trade
QTUM/BUSD

3 minutes ago

$38,327

38,298 BUSD

$2.73
0.06%
82
Crypto.com Exchange
QTUM/USDT

3 minutes ago

$36,929

36,964 USDT

$2.74
0.05%
83
P2PB2B
QTUM/ETH

3 minutes ago

$34,264

33 ETH

$2.74
0.05%
84
Bitvavo
QTUM/EUR

3 minutes ago

$33,194

31,899 EUR

$2.74
0.05%
85
BitMart
QTUM/BTC

3 minutes ago

$31,986

2 BTC

$2.73
0.05%
86
Huobi Global
QTUM/BTC

3 minutes ago

$30,754

2 BTC

$2.74
0.05%
87
Hotcoin Global
QTUM/BTC

3 minutes ago

$30,599

2 BTC

$2.72
0.05%
88
LATOKEN
QTUM/BTC

15 minutes ago

$29,868

1 BTC

$3.01
0.04%
89
LATOKEN
QTUM/USDT

3 minutes ago

$29,302

29,331 USDT

$2.74
0.04%
90
DigiFinex
QTUM/ETH

3 minutes ago

$27,769

26 ETH

$2.73
0.04%
91
ProBit Global
QTUM/USDT

3 minutes ago

$27,360

27,387 USDT

$2.73
0.04%
92
Bibox
QTUM/BTC

3 minutes ago

$24,491

1 BTC

$2.73
0.04%
93
ZOOMEX
QTUM/USDT

3 minutes ago

$24,515

24,539 USDT

$2.72
0.04%
94
Bitfinex
QTUM/USD

3 minutes ago

$23,690

23,690 USD

$2.73
0.04%
95
HitBTC
QTUM/ETH

3 minutes ago

$22,435

21 ETH

$2.73
0.03%
96
Dex-Trade
QTUM/ETH

3 minutes ago

$18,307

17 ETH

$2.73
0.03%
97
Dex-Trade
QTUM/BTC

3 minutes ago

$18,246

1 BTC

$2.73
0.03%
98
OKX
QTUM/ETH

3 minutes ago

$17,725

17 ETH

$2.73
0.03%
99
Huobi Global
QTUM/ETH

3 minutes ago

$16,000

15 ETH

$2.74
0.02%
100
Coinone
QTUM/KRW

3 minutes ago

$14,007

18,226,519 KRW

$2.78
0.02%
57 additional market pairs not shown
Qtum Token Metrics
% of supply in circulation
100.3%
Blockchain
Ethereum