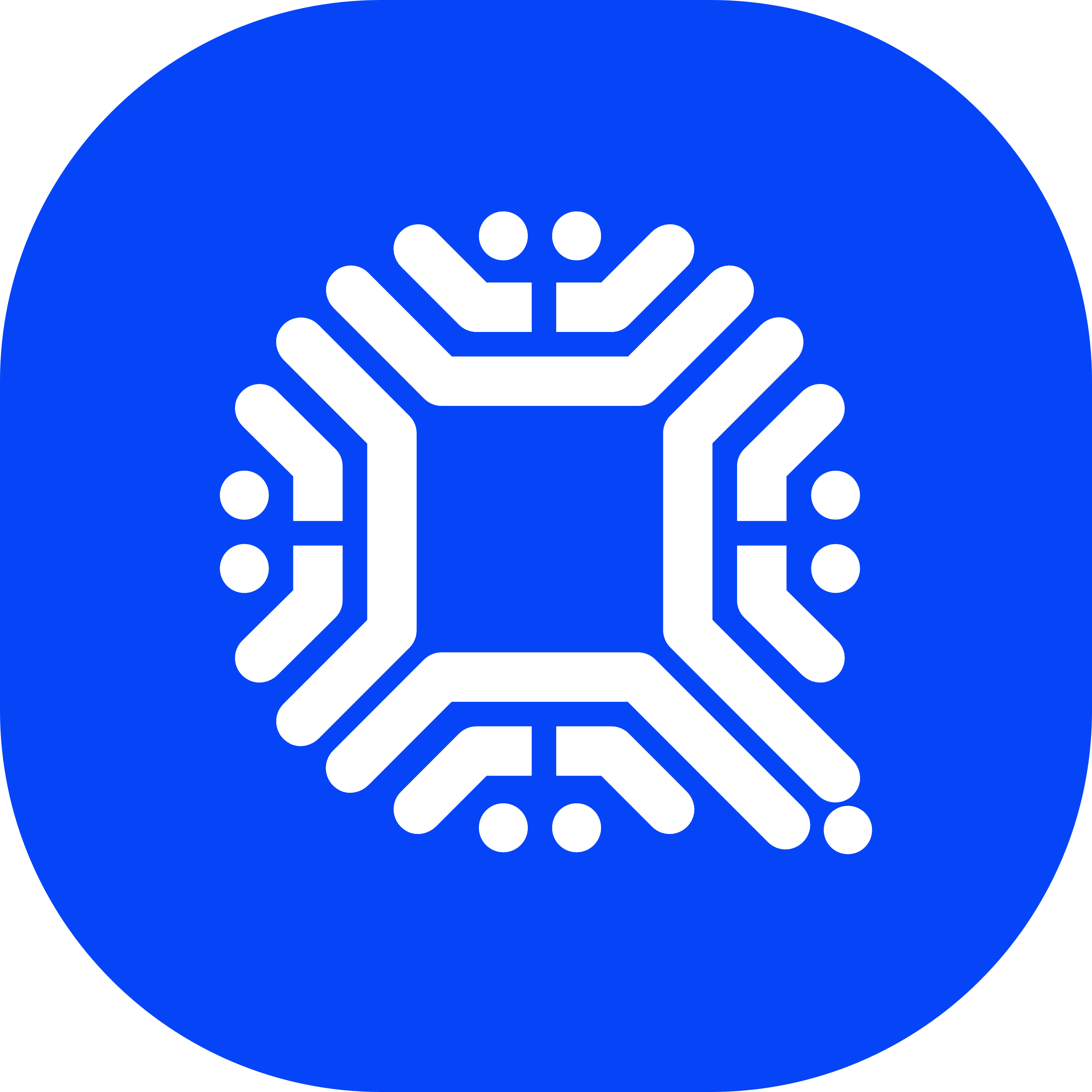 Qtum Price
(QTUM)
Rank #76
Market Cap
$1,518,814,639 USD
24h Volume
$902,148,370 USD

(-1.87%)

Circulating Supply
98,274,029 QTUM
Total Supply
103,307,832 QTUM
What Is Qtum's Price Today?
Qtum (QTUM) is trading at $15.45 USD, decreasing by -1.87% since yesterday. Qtum has traded $902,148,370 USD in the last 24 hours.
Qtum (QTUM) is the #76 largest cryptocurrency by market cap as of April 11, 2021, with a market cap of $1,518,814,639 USD.
How Much Did Qtum Raise?
The Qtum ICO (initial coin offering) raised $15,000,000 USD at a price of $0.3 USD. The Qtum ICO began on March 12, 2017 and ended on March 17, 2017. Key team members during the Qtum ICO included Patrick Dai, Neil Mahi, and Jordan Earls.
What Is Qtum Cryptocurrency (QTUM)?
The Blockchain Made Ready for Business
How Many Qtum Coins Are There?
There are currently 98,274,029 Qtum coins circulating out of a max supply of 107,822,406.
Buying/Selling Qtum On Cryptocurrency Exchanges
Qtum is trading on 191 markets. In the last 24 hours, Qtum was most traded on EXX, Binance, and Upbit. The most traded Qtum pairs in the last 24 hours are QTUM/USDT, QTUM/BTC, and QTUM/KRW.
Qtum Markets
#
Exchange
Market
Volume (24hr)

Price

Volume %

1
EXX
QTUM/USDT

8 minutes ago

$253,674,284

253,596,745 USDT

$15.54
27.97%
2
Upbit
QTUM/KRW

7 minutes ago

$175,646,773

196,899,631,712 KRW

$18.14
19.37%
3
Binance
QTUM/USDT

8 minutes ago

$131,431,318

131,391,144 USDT

$15.60
14.49%
4
Binance
QTUM/USDT

7 minutes ago

$77,433,394

77,409,725 USDT

$15.50
8.54%
5
CoinBene
QTUM/BTC

8 minutes ago

$73,821,766

1,225 BTC

$15.55
8.14%
6
RightBTC
QTUM/USDT

8 minutes ago

$66,441,281

66,420,972 USDT

$15.53
7.33%
7
HBTC
QTUM/USDT

8 minutes ago

$56,667,378

56,650,057 USDT

$15.54
6.25%
8
HCoin
QTUM/USDT

8 minutes ago

$56,672,747

56,655,424 USDT

$15.54
6.25%
9
Xtheta Global
QTUM/USDT

8 minutes ago

$56,672,196

56,654,874 USDT

$15.54
6.25%
10
Dsdaq
QTUM/USDT

8 minutes ago

$56,672,196

56,654,874 USDT

$15.54
6.25%
11
Bitribe
QTUM/BTC

8 minutes ago

$53,455,448

887 BTC

$15.43
5.89%
12
HBTC
QTUM/BTC

8 minutes ago

$53,454,745

887 BTC

$15.67
5.89%
13
Xtheta Global
QTUM/BTC

8 minutes ago

$53,455,448

887 BTC

$15.43
5.89%
14
OKEx
QTUM/USDT

7 minutes ago

$52,833,697

52,817,548 USDT

$15.50
5.83%
15
ZBG
QTUM/USDT

8 minutes ago

$48,147,495

48,132,778 USDT

$15.56
5.31%
16
Huobi Global
QTUM/USDT

7 minutes ago

$46,505,082

46,490,867 USDT

$15.51
5.13%
17
Binance JEX
QTUM/USDT

8 minutes ago

$46,418,288

46,404,100 USDT

$15.53
5.12%
18
VCC Exchange
QTUM/USDT

8 minutes ago

$42,749,964

42,736,897 USDT

$15.65
4.71%
19
Bitbank
QTUM/JPY

8 minutes ago

$39,578,628

4,340,192,370 JPY

$15.43
4.36%
20
BitZ
QTUM/USDT

8 minutes ago

$39,052,062

39,040,125 USDT

$15.52
4.31%
21
Bithumb
QTUM/KRW

7 minutes ago

$31,815,863

35,665,509,930 KRW

$18.10
3.51%
22
ZB.COM
QTUM/USDT

8 minutes ago

$31,004,767

30,995,290 USDT

$15.52
3.42%
23
CoinEgg
QTUM/USDT

8 minutes ago

$25,852,849

25,844,947 USDT

$15.53
2.85%
24
Binance
QTUM/BTC

7 minutes ago

$23,042,643

382 BTC

$15.49
2.54%
25
Hotcoin Global
QTUM/USDT

8 minutes ago

$21,345,834

21,339,309 USDT

$15.52
2.35%
26
Huobi Global
QTUM/USD

8 minutes ago

$20,355,760

20,355,760 USD

$15.59
2.24%
27
RightBTC
QTUM/BTC

8 minutes ago

$18,278,707

303 BTC

$15.55
2.02%
28
OKEx
QTUM/USDT

8 minutes ago

$15,666,173

15,661,384 USDT

$15.57
1.73%
29
BW.com
QTUM/USDT

8 minutes ago

$15,346,133

15,341,442 USDT

$15.58
1.69%
30
BiONE
QTUM/USDT

8 minutes ago

$13,822,714

13,818,489 USDT

$15.52
1.52%
31
LATOKEN
QTUM/USDT

8 minutes ago

$13,466,161

13,462,045 USDT

$15.64
1.48%
32
DigiFinex
QTUM/USDT

8 minutes ago

$11,217,426

11,213,997 USDT

$15.53
1.24%
33
XT
QTUM/USDT

8 minutes ago

$10,609,556

10,606,313 USDT

$15.55
1.17%
34
HitBTC
QTUM/USDT

8 minutes ago

$10,738,489

10,735,207 USDT

$15.54
1.18%
35
Cat.Ex
QTUM/USDT

8 minutes ago

$10,347,579

10,344,416 USDT

$15.56
1.14%
36
VCC Exchange
QTUM/BTC

8 minutes ago

$9,949,927

165 BTC

$15.59
1.1%
37
Cat.Ex
QTUM/ETH

8 minutes ago

$9,989,188

4,664 ETH

$15.55
1.1%
38
ZB.COM
QTUM/QC

8 minutes ago

$9,292,689

62,773,490 QC

$15.55
1.02%
39
OKEx
QTUM/BTC

7 minutes ago

$9,389,802

156 BTC

$15.49
1.04%
40
Cat.Ex
QTUM/BTC

8 minutes ago

$9,326,973

155 BTC

$15.55
1.03%
41
FTX
QTUM/USD

8 minutes ago

$9,230,147

9,230,147 USD

$15.59
1.02%
42
XT
QTUM/BTC

8 minutes ago

$7,640,673

127 BTC

$15.54
0.84%
43
BigONE
QTUM/USDT

8 minutes ago

$7,606,731

7,604,406 USDT

$15.53
0.84%
44
CBX
QTUM/USDT

8 minutes ago

$7,609,757

7,607,431 USDT

$15.54
0.84%
45
AOFEX
QTUM/USDT

8 minutes ago

$7,595,947

7,593,626 USDT

$15.53
0.84%
46
DragonEX
QTUM/USDT

8 minutes ago

$7,391,751

7,389,492 USDT

$15.55
0.81%
47
BigONE
QTUM/BTC

8 minutes ago

$7,346,949

122 BTC

$15.55
0.81%
48
BiKi
QTUM/USDT

8 minutes ago

$7,209,572

7,207,368 USDT

$15.54
0.79%
49
OKEx
QTUM/USD

8 minutes ago

$7,240,760

7,240,760 USD

$15.58
0.8%
50
CoinBene
QTUM/USDT

8 minutes ago

$7,198,809

7,196,608 USDT

$15.54
0.79%
51
HitBTC
QTUM/BTC

8 minutes ago

$6,669,542

111 BTC

$15.61
0.74%
52
Bitcoin.com Exchange
QTUM/BTC

8 minutes ago

$6,669,542

111 BTC

$15.61
0.74%
53
CoinEgg
QTUM/BTC

8 minutes ago

$6,149,902

102 BTC

$15.54
0.68%
54
COREDAX
QTUM/KRW

8 minutes ago

$5,369,672

6,019,389,904 KRW

$18.20
0.59%
55
EXX
QTUM/ETH

8 minutes ago

$5,303,035

2,476 ETH

$15.55
0.58%
56
Coinone
QTUM/KRW

7 minutes ago

$4,667,999

5,232,816,751 KRW

$18.04
0.51%
57
Gate.io
QTUM/USDT

7 minutes ago

$4,447,455

4,446,096 USDT

$15.50
0.49%
58
Huobi Global
QTUM/BTC

7 minutes ago

$3,538,523

59 BTC

$15.49
0.39%
59
BitMart
QTUM/BTC

8 minutes ago

$3,293,455

55 BTC

$15.80
0.36%
60
BitMart
QTUM/ETH

8 minutes ago

$3,289,980

1,536 ETH

$15.70
0.36%
61
LATOKEN
QTUM/BTC

8 minutes ago

$3,255,038

54 BTC

$15.71
0.36%
62
Binance
QTUM/BUSD

7 minutes ago

$3,000,071

2,997,875 BUSD

$15.48
0.33%
63
Crypto.com Exchange
QTUM/USDT

8 minutes ago

$2,954,965

2,954,062 USDT

$15.52
0.33%
64
BitMart
QTUM/USDT

8 minutes ago

$2,873,154

2,872,276 USDT

$15.60
0.32%
65
BitForex
QTUM/USDT

8 minutes ago

$2,477,921

2,477,163 USDT

$15.52
0.27%
66
IndoEx
QTUM/BTC

8 minutes ago

$2,357,838

39 BTC

$15.70
0.26%
67
MXC.COM
QTUM/USDT

11 minutes ago

$2,102,402

2,101,759 USDT

$15.66
0.23%
68
BiONE
QTUM/BTC

10 days ago

$2,094,608

35 BTC

$10.37
0.23%
69
Binance
QTUM/ETH

7 minutes ago

$1,945,623

909 ETH

$15.47
0.21%
70
IndoEx
QTUM/USDT

8 minutes ago

$1,821,028

1,820,471 USDT

$15.65
0.2%
71
Huobi Korea
QTUM/USDT

8 minutes ago

$1,839,708

1,839,145 USDT

$15.53
0.2%
72
HBTC
QTUM/ETH

8 minutes ago

$1,827,305

853 ETH

$15.68
0.2%
73
Bitribe
QTUM/ETH

8 minutes ago

$1,827,305

853 ETH

$15.68
0.2%
74
Xtheta Global
QTUM/ETH

8 minutes ago

$1,827,305

853 ETH

$15.68
0.2%
75
LBank
QTUM/USDT

8 minutes ago

$1,793,452

1,792,904 USDT

$15.55
0.2%
76
DigiFinex
QTUM/BTC

8 minutes ago

$1,483,052

25 BTC

$15.71
0.16%
77
Binance.US
QTUM/USD

7 minutes ago

$1,481,495

1,481,495 USD

$15.50
0.16%
78
Korbit
QTUM/KRW

8 minutes ago

$1,314,199

1,473,213,978 KRW

$18.19
0.14%
79
CoinEx
QTUM/USDT

7 minutes ago

$1,145,535

1,145,185 USDT

$15.52
0.13%
80
Decoin
QTUM/BTC

8 minutes ago

$1,117,122

19 BTC

$15.67
0.12%
81
Kraken
QTUM/EUR

7 minutes ago

$1,093,640

918,948 EUR

$15.46
0.12%
82
Bibox
QTUM/BTC

8 minutes ago

$1,078,040

18 BTC

$15.57
0.12%
83
IndoEx
QTUM/USDC

8 minutes ago

$1,076,836

1,076,271 USDC

$15.65
0.12%
84
IndoEx
QTUM/ETH

8 minutes ago

$1,076,929

503 ETH

$15.66
0.12%
85
VCC Exchange
QTUM/ETH

8 minutes ago

$1,034,474

483 ETH

$15.57
0.11%
86
Hoo
QTUM/USDT

8 minutes ago

$969,619

969,322 USDT

$15.66
0.11%
87
Binance.US
QTUM/USDT

7 minutes ago

$916,962

916,682 USDT

$15.56
0.1%
88
AscendEX (Bitmax)
QTUM/BTC

8 minutes ago

$866,143

14 BTC

$15.57
0.1%
89
Kraken
QTUM/USD

7 minutes ago

$839,134

839,134 USD

$15.49
0.09%
90
IndoEx
QTUM/EUR

8 minutes ago

$836,507

702,889 EUR

$15.66
0.09%
91
IndoEx
QTUM/USD

8 minutes ago

$811,692

811,692 USD

$15.64
0.09%
92
Cat.Ex
QTUM/TRX

8 minutes ago

$756,675

6,080,768 TRX

$15.51
0.08%
93
Bitvavo
QTUM/EUR

8 minutes ago

$760,314

638,866 EUR

$15.43
0.08%
94
LBank
QTUM/BTC

2 months ago

$744,104

12 BTC

$5.91
0.08%
95
OKEx
QTUM/ETH

7 minutes ago

$700,533

327 ETH

$15.53
0.08%
96
Bibox
QTUM/ETH

8 minutes ago

$683,610

319 ETH

$15.55
0.08%
97
Alterdice
QTUM/USD

8 minutes ago

$675,205

675,205 USD

$15.55
0.07%
98
CoinEgg
QTUM/ETH

8 minutes ago

$617,258

288 ETH

$15.55
0.07%
99
Bithumb Global
QTUM/USDT

7 minutes ago

$542,029

541,864 USDT

$15.39
0.06%
100
CoinEx
QTUM/BTC

7 minutes ago

$533,867

9 BTC

$15.48
0.06%
91 additional market pairs not shown
Qtum Token Metrics
% of supply in circulation
95.1%
Blockchain
Ethereum