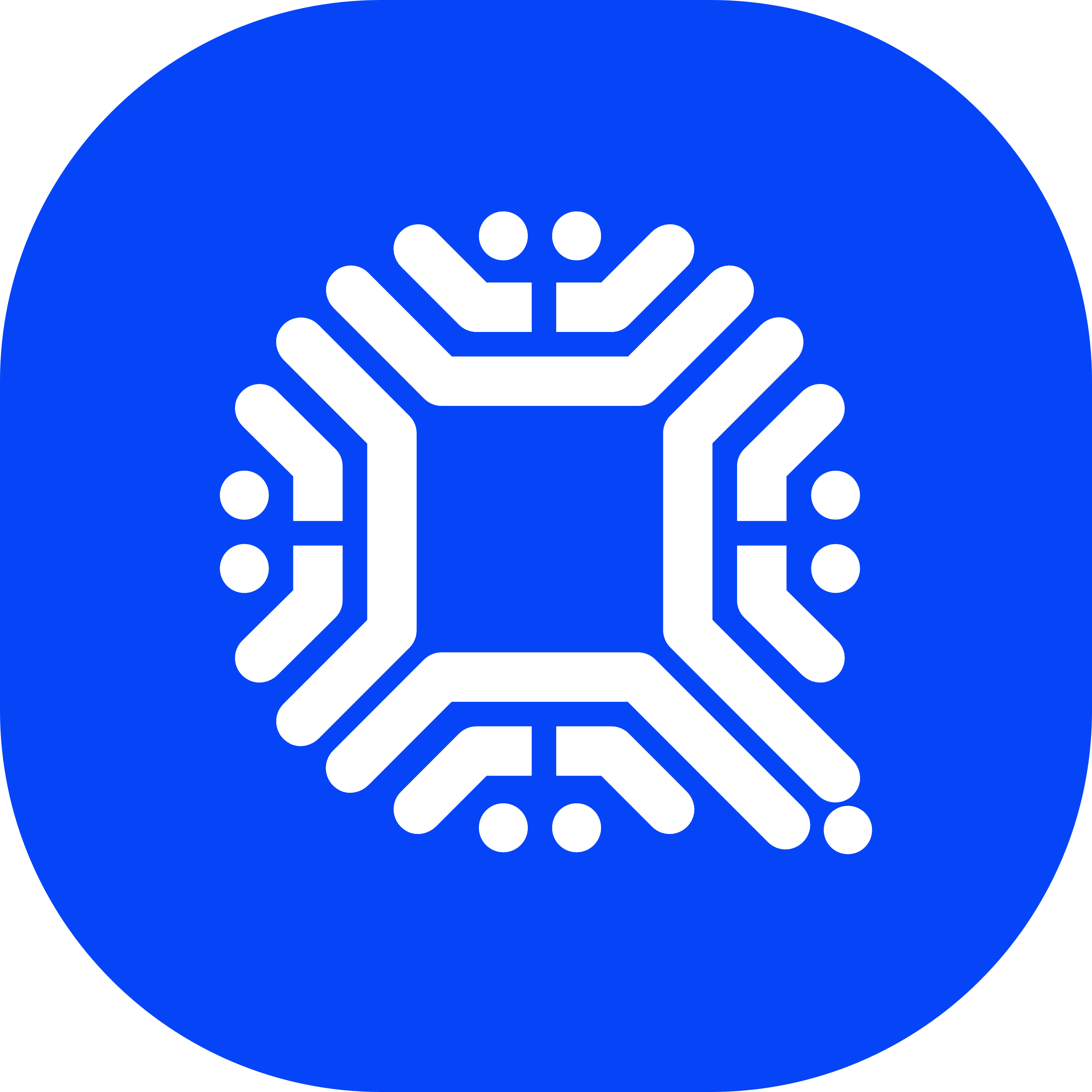 Qtum Price
(QTUM)
Rank #41
Market Cap
$132,798,360 USD
24h Volume
$482,264,282 USD

(7.94%)

Circulating Supply
96,509,420 QTUM
Total Supply
102,259,440 QTUM
What Is Qtum's Price Today?
Qtum (QTUM) is trading at $1.38 USD, increasing by 7.94% since yesterday. Qtum has traded $482,264,282 USD in the last 24 hours.
Qtum (QTUM) is the #41 largest cryptocurrency by market cap as of April 07, 2020, with a market cap of $132,798,360 USD.
How Much Did Qtum Raise?
The Qtum ICO (initial coin offering) raised $15,000,000 USD at a price of $0.3 USD. The Qtum ICO began on March 12, 2017 and ended on March 17, 2017. Key team members during the Qtum ICO included Patrick Dai, Neil Mahi, and Jordan Earls.
What Is Qtum Cryptocurrency (QTUM)?
The Blockchain Made Ready for Business
How Many Qtum Coins Are There?
There are currently 96,509,420 Qtum coins circulating out of a max supply of 107,822,406.
Buying/Selling Qtum On Cryptocurrency Exchanges
Qtum is trading on 167 markets. In the last 24 hours, Qtum was most traded on IDCM, LBank, and Cat.Ex. The most traded Qtum pairs in the last 24 hours are QTUM/BTC, QTUM/USDT, and QTUM/TRX.
Qtum Markets
#
Exchange
Market
Volume (24hr)

Price

Volume %

1
IDCM
QTUM/BTC

3 minutes ago

$120,282,413

16,524 BTC

$1.37
24.94%
2
LBank
QTUM/BTC

3 minutes ago

$97,948,856

13,456 BTC

$1.38
20.31%
3
Cat.Ex
QTUM/TRX

3 minutes ago

$44,467,915

3,276,945,383 TRX

$1.38
9.22%
4
MXC
QTUM/USDT

3 minutes ago

$33,050,607

33,058,325 USDT

$1.38
6.85%
5
LBank
QTUM/USDT

3 minutes ago

$10,720,272

10,722,775 USDT

$1.38
2.22%
6
IDCM
QTUM/USDT

3 minutes ago

$9,776,699

9,778,982 USDT

$1.38
2.03%
7
CoinBene
QTUM/BTC

3 minutes ago

$9,773,141

1,343 BTC

$1.38
2.03%
8
Cat.Ex
QTUM/ETH

3 minutes ago

$9,604,308

56,829 ETH

$1.38
1.99%
9
ZB.COM
QTUM/USDT

3 minutes ago

$8,446,832

8,448,804 USDT

$1.38
1.75%
10
LATOKEN
QTUM/BTC

3 minutes ago

$6,043,097

830 BTC

$1.38
1.25%
11
OKEx
QTUM/USDT

3 minutes ago

$6,024,842

6,026,249 USDT

$1.38
1.25%
12
CoinEgg
QTUM/ETH

3 minutes ago

$5,965,246

35,296 ETH

$1.39
1.24%
13
Cat.Ex
QTUM/BTC

3 minutes ago

$5,807,945

798 BTC

$1.38
1.2%
14
BHEX
QTUM/USDT

3 minutes ago

$5,601,373

5,602,681 USDT

$1.38
1.16%
15
BitForex
QTUM/ETH

3 minutes ago

$4,565,967

27,017 ETH

$1.38
0.95%
16
Sistemkoin
QTUM/TRY

3 minutes ago

$4,433,353

30,013,798 TRY

$1.40
0.92%
17
DigiFinex
QTUM/USDT

3 minutes ago

$4,330,652

4,331,663 USDT

$1.38
0.9%
18
Binance
QTUM/USDT

3 minutes ago

$4,235,865

4,236,854 USDT

$1.38
0.88%
19
Cat.Ex
QTUM/USDT

3 minutes ago

$4,184,882

4,185,859 USDT

$1.38
0.87%
20
Exrates
QTUM/USD

3 minutes ago

$4,118,154

4,118,154 USD

$1.38
0.85%
21
BHEX
QTUM/BTC

3 minutes ago

$4,031,865

554 BTC

$1.38
0.84%
22
LATOKEN
QTUM/ETH

3 minutes ago

$3,934,189

23,279 ETH

$1.38
0.82%
23
HitBTC
QTUM/USDT

3 minutes ago

$3,930,084

3,931,002 USDT

$1.38
0.81%
24
CoinEgg
QTUM/USDT

3 minutes ago

$3,781,030

3,781,913 USDT

$1.38
0.78%
25
BitForex
QTUM/USDT

3 minutes ago

$3,778,275

3,779,157 USDT

$1.38
0.78%
26
BitMart
QTUM/BTC

3 minutes ago

$3,420,555

470 BTC

$1.38
0.71%
27
BitMart
QTUM/USDT

3 minutes ago

$3,387,729

3,388,520 USDT

$1.38
0.7%
28
Bibox
QTUM/USDT

3 minutes ago

$3,260,607

3,261,369 USDT

$1.38
0.68%
29
LBank
QTUM/ETH

3 minutes ago

$3,092,804

18,300 ETH

$1.37
0.64%
30
Sistemkoin
QTUM/USDT

3 minutes ago

$3,018,384

3,019,089 USDT

$1.38
0.63%
31
ZB.COM
QTUM/QC

3 minutes ago

$3,012,089

21,748,084 QC

$1.38
0.62%
32
LATOKEN
QTUM/USDT

3 minutes ago

$2,853,283

2,853,949 USDT

$1.38
0.59%
33
CoinBene
QTUM/USDT

3 minutes ago

$2,827,508

2,828,168 USDT

$1.38
0.59%
34
BitZ
QTUM/USDT

3 minutes ago

$2,645,130

2,645,748 USDT

$1.38
0.55%
35
BitMart
QTUM/ETH

3 minutes ago

$2,610,645

15,447 ETH

$1.38
0.54%
36
OKEx
QTUM/BTC

3 minutes ago

$2,446,113

336 BTC

$1.38
0.51%
37
Sistemkoin
QTUM/BTC

3 minutes ago

$1,916,838

263 BTC

$1.36
0.4%
38
Huobi Global
QTUM/USDT

3 minutes ago

$1,833,371

1,833,799 USDT

$1.38
0.38%
39
Binance JEX
QTUM/USDT

3 minutes ago

$1,833,085

1,833,513 USDT

$1.38
0.38%
40
EXX
QTUM/ETH

3 minutes ago

$1,664,046

9,846 ETH

$1.52
0.35%
41
DigiFinex
QTUM/BTC

3 minutes ago

$1,629,719

224 BTC

$1.38
0.34%
42
Bithumb
QTUM/KRW

3 minutes ago

$1,497,176

1,831,308,454 KRW

$1.34
0.31%
43
Sistemkoin
QTUM/ETH

3 minutes ago

$1,352,746

8,004 ETH

$1.38
0.28%
44
Exrates
QTUM/BTC

3 minutes ago

$1,208,624

166 BTC

$1.38
0.25%
45
Bibox
QTUM/BTC

3 minutes ago

$1,208,594

166 BTC

$1.38
0.25%
46
Upbit
QTUM/KRW

3 minutes ago

$1,196,889

1,464,004,647 KRW

$1.34
0.25%
47
HitBTC
QTUM/BTC

3 minutes ago

$1,142,600

157 BTC

$1.38
0.24%
48
Binance
QTUM/BTC

3 minutes ago

$1,091,957

150 BTC

$1.38
0.23%
49
ZB.COM
QTUM/BTC

3 minutes ago

$1,069,680

147 BTC

$1.38
0.22%
50
BW.com
QTUM/USDT

3 minutes ago

$1,069,352

1,069,601 USDT

$1.38
0.22%
51
DragonEX
QTUM/USDT

3 minutes ago

$930,396

930,613 USDT

$1.38
0.19%
52
Bibox
QTUM/ETH

3 minutes ago

$848,676

5,022 ETH

$1.38
0.18%
53
DigiFinex
QTUM/DFT

3 minutes ago

$680,928

3,065,817 DFT

$1.39
0.14%
54
BiKi
QTUM/USDT

3 minutes ago

$454,127

454,233 USDT

$1.38
0.09%
55
DigiFinex
QTUM/ETH

3 minutes ago

$445,185

2,634 ETH

$1.38
0.09%
56
IndoEx
QTUM/BTC

3 minutes ago

$404,541

56 BTC

$1.38
0.08%
57
OKEx
QTUM/ETH

3 minutes ago

$402,672

2,383 ETH

$1.38
0.08%
58
IndoEx
QTUM/USDC

3 minutes ago

$370,533

370,857 USDC

$1.38
0.08%
59
Alterdice
QTUM/USD

3 minutes ago

$368,474

368,474 USD

$1.38
0.08%
60
BHEX
QTUM/ETH

3 minutes ago

$364,874

2,159 ETH

$1.38
0.08%
61
Huobi Russia
QTUM/USDT

3 minutes ago

$352,693

352,775 USDT

$1.38
0.07%
62
CoinEx
QTUM/BTC

3 minutes ago

$334,742

46 BTC

$1.38
0.07%
63
IndoEx
QTUM/ETH

3 minutes ago

$294,413

1,742 ETH

$1.39
0.06%
64
IndoEx
QTUM/EUR

3 minutes ago

$289,610

267,794 EUR

$1.39
0.06%
65
CoinEx
QTUM/USDT

3 minutes ago

$280,179

280,244 USDT

$1.38
0.06%
66
BCEX
QTUM/CKUSD

3 minutes ago

$265,809

5,995,506 CKUSD

$1.47
0.06%
67
RightBTC
QTUM/USDT

3 minutes ago

$261,994

262,055 USDT

$1.38
0.05%
68
HitBTC
QTUM/ETH

3 minutes ago

$230,015

1,361 ETH

$1.38
0.05%
69
BitMax
QTUM/USDT

3 minutes ago

$221,595

221,647 USDT

$1.38
0.05%
70
Exrates
QTUM/ETH

3 minutes ago

$216,479

1,281 ETH

$1.38
0.04%
71
Bithumb Singapore
BTC/QTUM

3 minutes ago

$186,529

26 BTC

$1.38
0.04%
72
IndoEx
QTUM/USDT

3 minutes ago

$179,099

179,141 USDT

$1.38
0.04%
73
IndoEx
QTUM/USD

3 minutes ago

$168,530

168,530 USD

$1.38
0.03%
74
Huobi Global
QTUM/ETH

3 minutes ago

$168,423

997 ETH

$1.38
0.03%
75
Dex-Trade
QTUM/BTC

3 minutes ago

$157,314

22 BTC

$1.38
0.03%
76
Coinone
QTUM/KRW

3 minutes ago

$153,445

187,689,713 KRW

$1.34
0.03%
77
P2PB2B
QTUM/USD

3 minutes ago

$153,268

153,268 USD

$1.38
0.03%
78
BitZ
QTUM/BTC

3 minutes ago

$150,087

21 BTC

$1.38
0.03%
79
Binance
QTUM/ETH

3 minutes ago

$148,951

881 ETH

$1.38
0.03%
80
Huobi Korea
QTUM/USDT

3 minutes ago

$143,416

143,449 USDT

$1.38
0.03%
81
Bithumb Global
QTUM/ETH

3 minutes ago

$129,813

768 ETH

$1.38
0.03%
82
Gate.io
QTUM/USDT

3 minutes ago

$125,305

125,334 USDT

$1.38
0.03%
83
Bithumb Global
QTUM/USDT

3 minutes ago

$109,115

109,140 USDT

$1.38
0.02%
84
CoinEx
QTUM/BCH

3 minutes ago

$85,497

337 BCH

$1.38
0.02%
85
Bithumb Global
QTUM/BTC

3 minutes ago

$83,990

12 BTC

$1.38
0.02%
86
Kraken
QTUM/EUR

3 minutes ago

$82,719

76,488 EUR

$1.38
0.02%
87
ZBG
QTUM/USDT

3 minutes ago

$59,223

59,237 USDT

$1.38
0.01%
88
OKEx Korea
QTUM/USDT

3 minutes ago

$57,765

57,778 USDT

$1.38
0.01%
89
Huobi Global
QTUM/BTC

3 minutes ago

$57,546

8 BTC

$1.38
0.01%
90
BigONE
QTUM/BTC

3 minutes ago

$50,332

7 BTC

$1.38
0.01%
91
Dex-Trade
QTUM/USDT

3 minutes ago

$45,753

45,764 USDT

$1.38
0.01%
92
BigONE
QTUM/USDT

3 minutes ago

$45,388

45,399 USDT

$1.38
0.01%
93
CBX
QTUM/USDT

3 minutes ago

$45,385

45,396 USDT

$1.38
0.01%
94
CROSS exchange
QTUM/USDT

3 minutes ago

$40,311

40,320 USDT

$1.38
0.01%
95
CROSS exchange
QTUM/BTC

3 minutes ago

$39,881

5 BTC

$1.38
0.01%
96
P2PB2B
QTUM/BTC

3 minutes ago

$39,340

5 BTC

$1.38
0.01%
97
P2PB2B
QTUM/USDT

3 minutes ago

$38,215

38,223 USDT

$1.38
0.01%
98
Dex-Trade
QTUM/ETH

3 minutes ago

$31,736

188 ETH

$1.38
0.01%
99
Kraken
QTUM/USD

3 minutes ago

$31,721

31,721 USD

$1.39
0.01%
100
ZBG
QTUM/QC

3 minutes ago

$26,927

194,419 QC

$1.37
0.01%
67 additional market pairs not shown (0.06% of volume)
Qtum Token Metrics
% of supply in circulation
94.4%
Blockchain
Ethereum